Look under the category Children's Books - Issues - Bullying for books that kids can read themselves.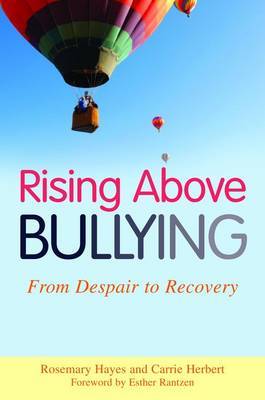 $36.00
NZD
Category: Bullying
Extreme bullying can have devastating effects: it can leave a child severely traumatised, their self-esteem destroyed, and in deep despair. Many children who have been severely bullied are unable to attend school, and are deeply scarred by what has happened. This book demonstrates these shattering effec ts and how children can be helped to overcome them, through the stories of eight children who have experienced extreme bullying and then found their way to recovery at a Red Balloon Learner Centre - a place where children can go to continue their education and recover their self-esteem, confidence and feelings of self-worth. The stories highlight common issues which are often seen as the reason behind the bullying behaviour such as weight, sexuality, race and religion. Guidance is given on what teachers and parents can do to help a child who is being bullied or a child who uses bullying behaviour, and what the child themselves can do. Also included is a section on understanding bullying behaviour - how to read the signs, why some children may be targeted, what forms it can take, and why children often remain silent. This moving and insightful book will be essential reading for all those who have encountered bullying: for parents and teachers, those who have been or are being bullied, and for those who do the bullying and their families.About the author:Rosemary Hayes is an author of children's books, a reader for an authors' advisory service and runs creative writing workshops for both children and adults. Carrie Herbert is founder and Chief Executive of the Red Balloon Learner Centre Group, a qualified teacher and Educational Consultant. ...Show more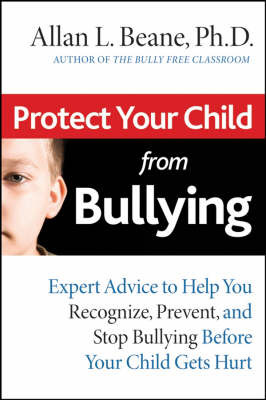 $26.00
NZD
Category: Bullying
This guide is intended for parents who worry that their child may be the target of bullying. From cyberbullying to "mean girls" to school shootings, bullying is one of the most important topics facing parents and teachers today. This invaluable guide explains to parents and other caregivers the many wa ys that bullying can present itself, the harm it can do to children if ignored, and most important, what they can do to protect their children. Based on solid research and practice in education, sociology, and psychology, and inspired by the author's personal experience of tragedy, the advice and strategies in this book are already being used successfully in classrooms around the country. Allan L. Beane, PhD (Murray, KY), a former teacher, is an internationally recognized expert, speaker, and author on bullying. His books include The Bully Free Classroom. ...Show more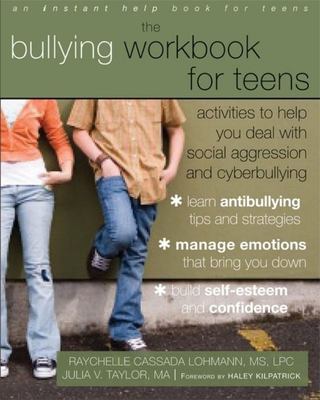 $38.00
NZD
Category: Bullying | Series: Instant Help Book for Teens
The Bullying Workbook for Teens incorporates cognitive behavioral therapy (CBT) to help ease anxiety, fear, stress, and other emotions associated with being bullied. The workbook is made up 42 step-by-step self-help activities designed to help you learn anti-bullying tips and strategies; manage emotion s such as anxiety, fear, anger, and depression; and learn constructive communication skills to help you express your feelings. With this workbook as your guide, you will also learn how to identify toxic friendships, how to build your own self-confidence, and importantly, how to ask for help when bullying gets out of control or if you are feeling suicidal. The exercises in this book are designed to be useful in everyday situations, so that you can combat bullying or cyberbullying in your life. Whether you are a straight A student, a cheerleader, a member of the LGBT community, or encompass all of these things, you should know that bullying can happen to anyone. But there is hope to make a change and stand up for yourself, once and for all. If you are a teen victim of bullycide, this book will offer sound psychological support to help you gain confidence in yourself and in your interactions with others. It is also a great resource for parents, educators, and counseling professionals. ...Show more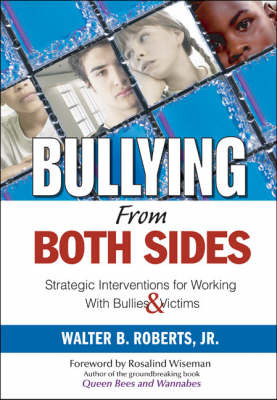 $74.00
NZD
Category: Bullying
The problem of bullying and teasing among children and adolescents will never be solved until adults address the needs of both the bullies and their victims. Bullying From Both Sides is one of the first to give direct and specific strategies to teachers on intervening with both aggressive youth and thos e children targeted for abuse. In an easy-to-read format, author Walter Roberts lays out the basic psychology behind what bullies and victims think and how they behave. He provides specific intervention steps to implement with both groups, including sample scripts to start a positive dialogue toward correcting misbehaviour and beginning the healing process for those who are negatively impacted by bullying actions. An annotated resource list provides readers with additional books and videos to assist them to "grow their own" bullying prevention programs. Teachers, administrators, school counsellors, and related student services personnel will find the book essential in their efforts to reduce school violence.About the author:Walter B. Roberts, Jr., is a professor of counselor education at Minnesota State University, Mankato. He began his career in education as a classroom teacher in 1978 and later served as a school counselor before moving to higher education in 1993. In addition to being licensed for private practice, he has extensive public policy experience in mental health and school safety issues, consults and testifies with legislators and the judicial system, and is a frequent source with the media on counseling-related issues. Bullying from Both Sides, his first book published by Corwin Press in 2006, continues to be a bestseller. ...Show more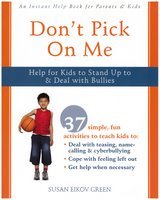 $42.00
NZD
Category: Bullying
A workbook that includes many ten-minute activities children can do with their parents to practice new skills drawn from emotional intelligence theory and research for dealing with bullies.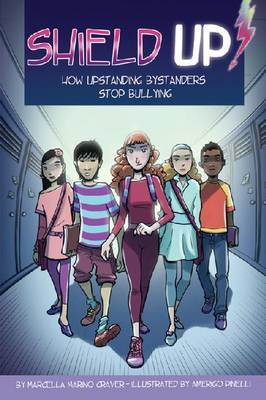 $25.00
NZD
Category: Bullying
CJ, Eva, Zoe, Jax, and Ryan are all thrilled to be working on the school play...until CJ turns on Eva! CJ's diva-fied behavior makes Eva's life miserable, and her friends uncomfortable. With the help of their school counselor, CJ's friends discover that they have the power to stand up to CJ's bullying. Together they learn how to be upstanding bystanders -- and transform their school environment to a place where kind actions take center stage. Shield Up! also includes a Note to Readers with even more information about bullying, and practical strategies for standing up to bullying behavior and practicing kindness. Are you ready to Shield Up? ...Show more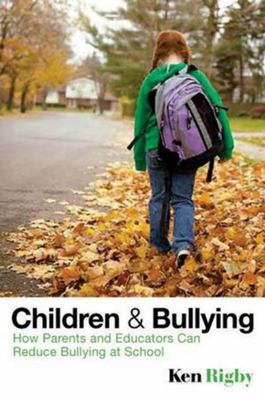 $53.00
NZD
Category: Bullying
Scarcely a day goes by without reports of school bullying or recommendations for quick fixes to the problem. Parents and educators are often left trying to solve a difficult issue without sufficient evidence to support suggested remedies. Children and Bullying is a vital resource in the quest to create safe learning environments. Drawing on a wealth of research, Ken Rigby provides clear explanations and effective strategies for combating bullying among children and preventing children from becoming involved in bullying situations. It offers a collaborative approach to the school-based bullying problem. It emphasizes the crucial role student bystanders can play in countering bullying, and how to promote positive bystander behaviors. It examines contentious research, such as the role genetics or parenting in early childhood may play in creating bullies and victims. It answers to FAQs by parents in the final chapter are often controversial but intended to stimulate thought. ...Show more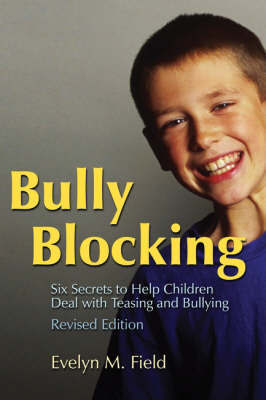 $47.00
NZD
Category: Bullying
This confidence-boosting book aims to help children overcome the damaging effects of teasing and bullying, and to develop practical skills and attitudes to improve their self-esteem and quality of life. This second edition of "Bully Blocking" (originally published under the title "Bully Busting") is bas ed on Evelyn Field's 'Secrets of relating', a six-step model that has proved highly successful in her counselling work with young people. The first part of the book helps parents understand what happens when their children are bullied and provides useful approaches for changing the attitude of children who may feel there is no hope. The second part provides a programme of activities with an emphasis of fun, helping children to understand their feeling and develop effective methods of counteracting bullying situations, including improving self-esteem, building support networks and communicating confidently. This book will be an invaluable resource for parents, teachers, educators and counsellors working with children at risk of or experiencing bullying. ...Show more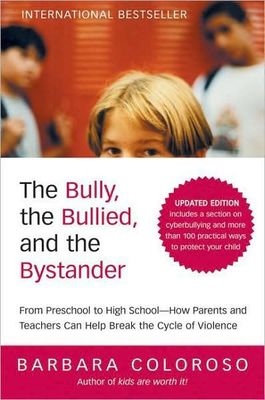 $33.00
NZD
Category: Bullying
It's the deadliest combination going: bullies who terrorize, bullied kids who are afraid to tell, bystanders who watch, and adults who see the incidents as a normal part of childhood. All it takes to understand that this is a recipe for tragedy is a glance at headlines across the country. <br>In t his updated edition of <i>The Bully, the Bullied, and the Bystander</i>, which includes a new section on cyberbullying, one of the world's most trusted parenting educators gives parents, caregivers, educators - and most of all, kids - the tools to break the cycle of violence. <p>Drawing on her decades of work with troubled youth, and her wide experience in the areas of conflict resolution and reconciliatory justice, Barbara Coloroso explains: <ul><li>The three kinds of bullying, and the differences between boy and girl bullies </li><li>Four abilities that protect your child from succumbing to bullying </li><li>Seven steps to take if your child is a bully </li><li>How to help the bullied child heal and how to effectively discipline the bully </li><li>How to evaluate a school's antibullying policy </li><li>And much more </li></ul><p>This compassionate and practical guide has become the groundbreaking reference on the subject of bullying. ...Show more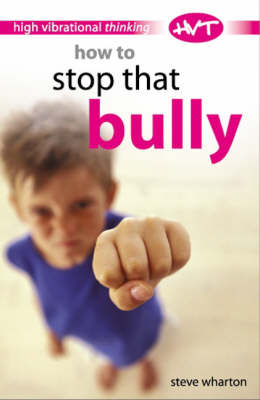 $19.99
NZD
Category: Bullying
This revolutionary new method has already proved a huge success in helping both children and adults put a stop to bullying at school, at home and in the work place.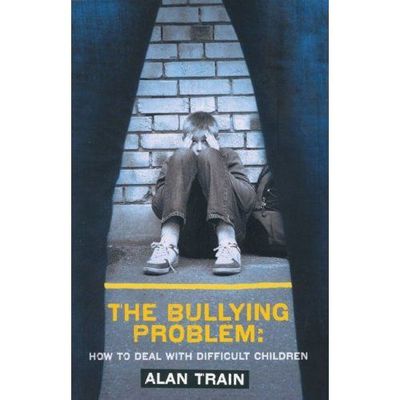 $45.00
NZD
Category: Bullying
Alan Train takes a challenging look at the problem of bullying in schools and comes up with fresh answers and solutions. Many parents are reluctant to admit that their child is a bully, or is being bullied, and when they do admit it have no idea of how to approach the problem. Alan Train explains the underlying needs of both the bully and the bullied, and how they may be met in a less destructive way. He centres the problem in the child's family dynamic, and proposes solutions that can tackle the problem. ...Show more
$26.00
NZD
Category: Bullying
Be alert but not alarmed ― understanding the digital world that your kids inhabit.Is your teenager being bullied online? Has your child adopted a monster? What games are they playing, who are they talking to, and what are they potentially exposing themselves to? Do you really know that they are doing on all those devices?The internet is fun and fabulous and it's here to stay, but it can pose serious risks for some kids. In this compelling and insightful book, Michael Carr-Gregg explains what kids get up to, provides guidelines for family internet safely and advises how to minimise the riskes without limiting your children's freedom to learn, explore and communicate in the all-important cyber world.Previously published as Real Wired Child, Beyond Cyberbullying is the fully updated edition of the bestselling guide to raising your children to be safe in the digital world. ...Show more