$45.00
NZD
Category: Birth & Pregnancy
The first 40 days after the birth of a child offer an essential and fleeting period of rest and recovery for the new mother. Based on author Heng Ou's own postpartum experience with zuo yuezi, a set period of "confinement," in which a woman remains at home focusing on healing and bonding with her baby, The First Forty Days revives the lost art of caring for the mother after birth. As modern mothers are pushed to prematurely "bounce back" after deliver-ing their babies, and are often left alone to face the physical and emotional challenges of this new stage of their lives, the first forty days provide a lifeline--a source of connection, nourishment, and guidance. The book includes 60 simple recipes for healing soups; replenishing meals and snacks; and calming and lactation-boosting teas, all formulated to support the unique needs of the new mother. In addition to the recipes, this warm and encouraging guide offers advice on arranging a system of help during the post-partum period, navigating relationship challenges, and honoring the significance of pregnancy and birth. The First Forty Days, fully illustrated to feel both inspiring and soothing, is a practical guide and inspirational read for all new mothers and mothers-to-be--the perfect ally during the first weeks with a new baby. ...Show more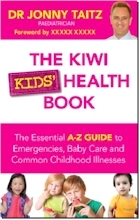 $30.00
NZD
Category: Nutrition & Health
Written in a reassuring, clear style, this book covers the most common ailments that carers and new parents need to know about to keep kids healthy.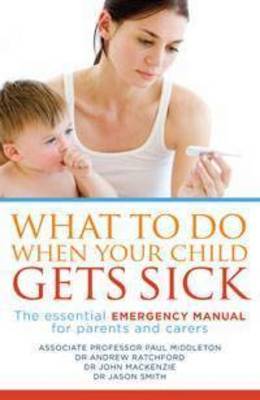 $40.00
NZD
Category: Nutrition & Health
Not sure what's ailing your child? Do you need to see a GP? Or is it serious enough for a dash to Casualty? The answers to these questions, and more, are here in the essential go-to manual for parents and carers. First published May 2010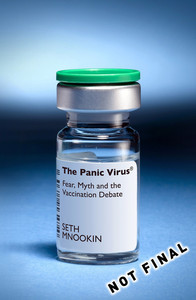 $42.00
NZD
Category: Nutrition & Health
In 1998 Andrew Wakefield claimed to have found a link between a common childhood vaccine and autism. Wakefield based his findings on a case study of just a dozen children, and his methods and conclusions almost immediately came under fire. Rather than appealing to his colleagues, however, he went to the press, who seized on the story of a maverick doctor standing up to the powerful pharmaceutical industry. Within months, vaccination rates across Europe and America had started to fall, resulting in deaths from diseases previously thought to be disappearing. The panic triggered by Wakefield's study is part of a much bigger story about fear, myth and medicine. Decisions about children's health have always aroused strong passions, but the rise of 'alternative' medicine and the internet have magnified such anxieties. In The Panic Virus, Seth Mnookin takes us inside the anti-vaccination community and the medical establishment. He examines how the anti-vaccination movement spread, and looks at a controversial Australian case that exposed the claims and tactics of the movement to new scrutiny. Sorting fact from rumour, Mnookin confronts difficult questions: with more information at our fingertips than ever, why is our trust in science so fragile? Why did the anti-vaccination movement take hold so quickly? How to balance fact and intuition when it comes to decisions about health? The Panic Virus is an extraordinary and gripping feat of research and reporting. ...Show more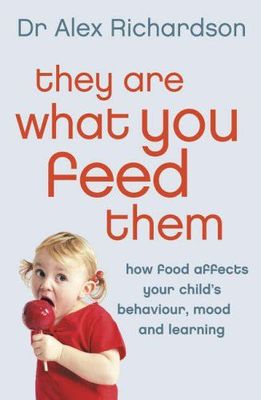 $29.99
NZD
$38.00
(21% off)
Category: Nutrition & Health
Dr Alex Richardson, the UK's leading authority on how nutrition affects behaviour and learning, exposes the truth behind the foods we are feeding our children and offers simple, practical solutions all parents can use. This is an empowering, cutting-edge book that will transform the lives of children an d help them reach their full potential. Senior Research Fellow at Oxford University and former school teacher, Dr Alex Richardson is the UK's leading expert on how what we do and do not feed our children impacts their learning, concentration, co-ordination and behaviour. Empowering and extremely practical, this book sorts out food fact from food myth and shows parents how to bring the best choices into their children's everyday diets. It includes simple meal plans and recipes, as well as practical guidance on other lifestyle factors, such as time spent in front of TV and computer screens. It is a highly influential book that offers concerned parents concrete information and real solutions. ...Show more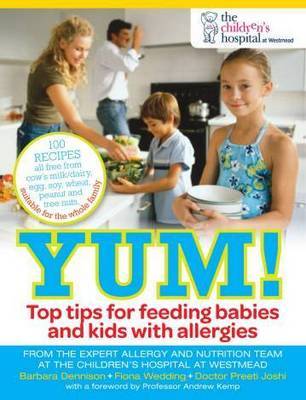 $40.00
NZD
Category: Nutrition & Health
With one in 20 Australian children now having a food allergy - and that number on the rise - this book provides essential information for their families and carers. Containing basic advice for anyone trying to manage an allergy, this full-colour handbook includes: the medical facts about allergies and a naphaylaxis; practical tips for caring for a child with an allergy (for every age and stage, from babies to teens); how to shop for a child with an allergy; how to prevent cross-contamination when preparing food at home; eating out and party strategies; 100 easy-to-follow, healthy and nutritionally-balanced recipes for every meal of the day that exclude all the major allergens - cow's milk/dairy, egg, peanut, tree nut, soy and wheat - with easy ways to reintroduce excluded foods for other children in the family. This is the definitive book for making simple, healthy meals for children with allergies and the whole family, written by the Children's Hospital at Westmead's allergy and nutrition experts. ...Show more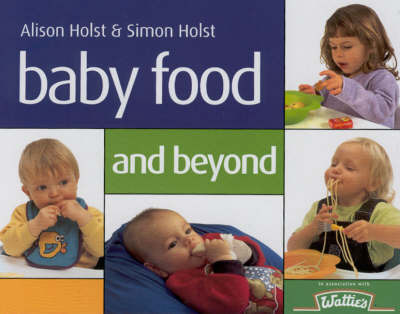 $20.00
NZD
Category: Nutrition & Health
The definitive cookbook for babies and toddlers It includes quick and easy food ideas for different ages plus tips to help cope with the fussy eater.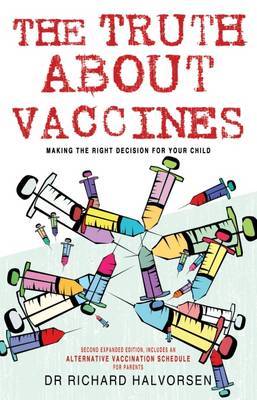 $35.00
NZD
Category: Nutrition & Health
As we lurch from scare to scare about vaccines, we no longer fully trust what we are being told by doctors. In a series of investigations over seven years into all the new and commonly-prescribed vaccines (including HPV), autism, immune diseases and allergies, Dr Richard Halvorsen spoke to health offici als, researchers, fellow doctors and parents. He discovered that vaccines are being given to children without knowing enough about them. Parents are regularly being misguided about vaccine effectiveness and their safety. Doctors are not being provided with the right information. They even live in fear of being seen to challenge perceived wisdom. Medical researchers often find that impartial vaccine research is impossible - those who dare speak-out, risk being discredited. By presenting all the original medical research in an easy, readable form, Dr Halvorsen allows parents to distinguish fact from fiction and make an informed decision about the right choice for their child. This new edition was expanded with two new chapters on autism and new medical and pharmaceutical research, and contains an alternative vaccination schedule for both NHS and private patients. ...Show more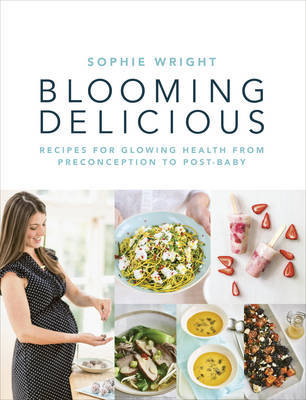 $50.00
NZD
Category: Nutrition & Health
When Sophie Wright, an outstanding chef with a passion for healthy and delicious food, found out she was pregnant, she decided to make it her mission to create easy, nutrient-packed and great-tasting recipes to enjoy during pregnancy. In Blooming Delicious, Sophie shares her favourite recipes for every stage, from pre-conception right through to early motherhood. With the help of top nutritional therapist Henrietta Norton, Sophie carefully selects and combines ingredients to nourish you and your baby at each crucial stage. Beautifully photographed and designed, this stunning book includes over 100 mouth-watering recipes that deliver on taste and nutrition. Divided into trimesters, pre- and post-pregnancy, recipes include: Miso Salmon with Edamame, Super Seedy Soda Bread, Chicken Burgers with Avocado, Banana, Date and Coconut Energy Truffles, and more! ...Show more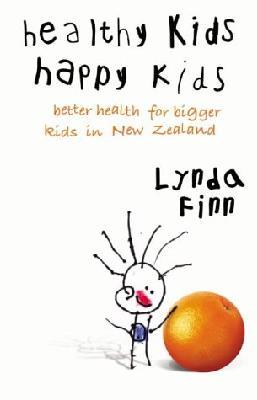 $29.95
NZD
Category: Nutrition & Health
Dieting is bad for you. Weight-loss diets cause many people to become fatter and sicker - and yet the parents of larger children still find themselves under enormous pressure to make their children diet to lose weight. Author Lynda Finn promotes a holistic approach to nutrition, exercise and self-esteem so that children can be healthier and feel good about themselves, whatever their size. This book is aimed at the concerned parents of larger children, who may be worried about any aspect of their child's shape, weight, health, behaviour, progress and future. Topics covered include: what makes people fat; the cost of counting calories; why self-esteem is so important; junk food and computers; creative versus passive entertainment; exercise and diabetes; food additives; eating your way to immunity; guidelines for healthy eating. ...Show more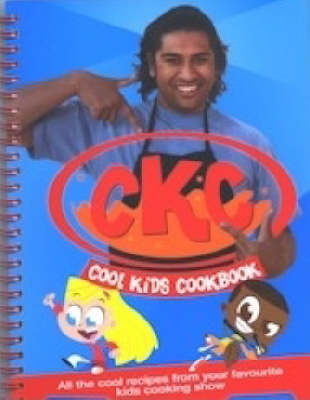 $25.00
NZD
Category: Nutrition & Health
This colourful, fun, just-for-kids book is designed to inspire children to put down the junk food, jump into the kitchen and get creative. TK, Jaz and Head Chef demonstrate basic kitchen skills and cooking tricks and tips as healthy dishes are created. The cookbook is not only chocka with step-by-step r ecipes, but also includes jokes, quotes, facts, and fun photos of the Cool Kids Cooking team. Recipes include French Toast with Fresh Fruit, Spaghetti Bolognese, Chop Suey, Fish Fingers, even Pizza and Hamburgers. A full range of drinks, snacks and deserts are also featured. All dishes provide a good range of healthy, tasty and interesting things to cook that will encourage kids and their families to eat healthier options at home and also to make things to take to school. ...Show more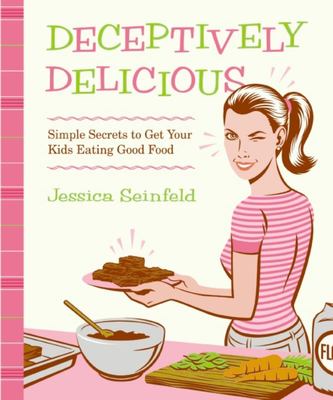 $40.00
NZD
Category: Nutrition & Health
It has become common knowledge that childhood obesity rates are increasing every year. But the rates continue to rise. And between busy work schedules and the inconvenient truth that kids simply refuse to eat vegetables and other healthy foods, how can average parents ensure their kids are getting the p roper nutrition and avoiding bad eating habits? A mother of three, Jessica Seinfeld wages a personal war against sugars, packaged foods, and other nutritional saboteurs, she offers appetising alternatives for parents who find themselves succumbing to the fastest and easiest (and least healthy) choices available to them.With the help of a nutritionist and a professional chef, Seinfeld has developed a month's worth of meals for kids of all ages that includes, for example, pureed cauliflower in macaroni cheese, and cabbage in spaghetti and meatballs. She also provides revealing and humorous personal anecdotes, tear-out shopping guides to help parents zoom through the supermarket, and tips on how to deal with the kid that 'must have' the latest sugar bomb cereal. ...Show more