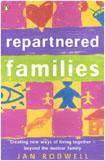 $27.00
NZD
Category: Stepfamilies
What can we do when our 'blended' families just won't blend? One of Auckland's most experienced and respected Auckland family therapists, Jan Rodwell, has examined this and other key questions on 'new', 'reconstituted' or 'repartnered' families. From her work and her personal experience, Rodwell unders tands the challenges of new family dynamics. She is also clear that new solutions are sometimes needed. Filling a big gap in the literature, her vital book is written with honesty and clarity, offering sound advice and illustrated by case histories. ...Show more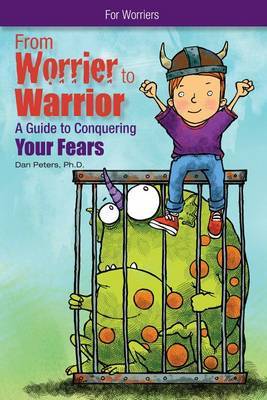 $35.00
NZD
Category: Depression & Stress
This book shows you how to overcome worry and fear using several easy-to-follow strategies. Read the book and learn the strategies yourself, or read along with a parent or other adult. From Worrier to Warrior will teach you how to create your very own "toolbox" of ways to combat fear and anxiety to carr y with you and conquer the Worry Monster at any time. With these tools, you will be able to overcome whatever challenges come your way! ...Show more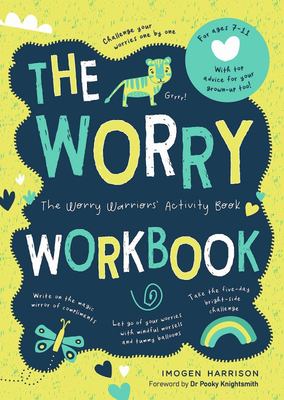 $25.00
NZD
Category: Anxiety
Worries come in all shapes and sizes and can creep up on us when we least expect them. They are like little clouds that float above our heads that seem at once menacing and threatening, stopping us from doing the things we really want and spoiling our fun. The Worry Workbook is here to help by explainin g what worry is, offering creative ways to calm and distract yourself when worry strikes. Make a worry camera that captures fears and shrinks them into a manageable size. Colour in a mood tracker that explores the rainbow of everyday emotions. Write on the magic mirror of compliments to help recognize your strengths. Create your very own list of anti-worry actions to fight fear and keep smiling. Parents, this is for you: This book has been peer reviewed by a child psychologist, and there are explainers throughout just in case your child has questions about the activities.   ...Show more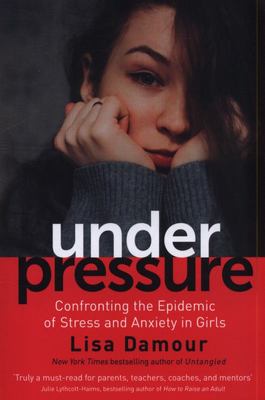 $33.00
NZD
Category: For Girls
An urgently needed guide to the alarming rate of psychological stress experienced by girls from the age of ten through to adulthood, from the New York Times-bestselling author of Untangled.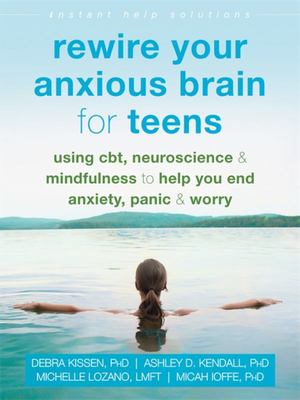 $40.00
NZD
Category: Anxiety | Series: The\Instant Help Solutions Ser.
It's time to retrain your brain! In this go-to guide for teens, four anxiety experts offer tangible tips and tools you can use every day to rewire your anxious brain; manage fears, stress, and worry; and get back to living your life. When you're feeling anxious, it can seem like the whole world is crash ing in around you. Your heart starts racing, your thoughts feel jumbled, and you may feel like something terrible is going to happen, or worse. You aren't alone. In fact, millions of teens experience anxiety. The good news is that there are proven-effective tools you can use now to take control of your anxiety so you can focus on the stuff you love. This book will guide the way. Drawing on powerful cognitive behavioral therapy (CBT), neuroscience, mindfulness, and acceptance commitment therapy (ACT), this book will show you the ten most effective methods for rewiring your anxious brain. You'll learn: How to calmly observe your anxiety What feeds your anxiety, and how you can starve it instead Guided meditations for overcoming anxious thoughts Strategies to help you balance your emotions when fears and worries show up How to deal with uncertainty, perfectionism, and procrastination Most importantly, you'll learn that you are stronger than your anxiety, and you have the power to take control of your fears. Let's face it--being a teen today is stressful and sometimes scary. But if you're ready to put anxiety in its place and start focusing on the things that matter to you the most, this much-needed guide can help get you started. ...Show more
$36.00
NZD
Category: Anxiety
A practical guide using cognitive behavioral therapy techniques for managing anxiety and worry from the bestselling author of Change Your Thinking.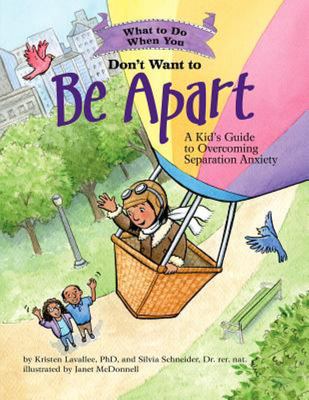 $35.00
NZD
Category: Emotions | Series: What-To-Do Guides for Kids®; Ser.
The latest addition to the popluar What-to-Do Guides for Kids series addresses separation anxiety, a common developmental phase. This workbook introduces kids and parents to cognitive-behavioural therapy-based strategies that can help them understand and cope with any type of separation anxiety. Like t he other books in this series, it includes activities designed to change kids' perspectives on being separated and includes an introduction for parents and caregivers about how to most successfully use the book. Ages 6-10. ...Show more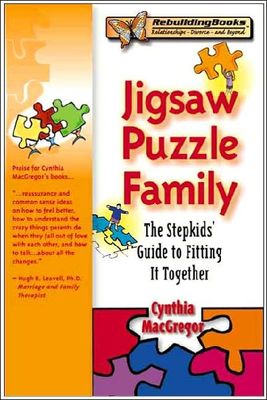 $30.00
NZD
Category: Separation & Divorce
"For all the kids who wonder how the jigsaw puzzle pieces of their newly combined family will ever fit together," MacGregor has created another warm and understanding resource for children of divorce. Jigsaw Puzzle Family helps kids realize they're not alone -- many other kids are dealing with a new ste pparent, new stepbrothers and/or stepsisters, a new house with new rules. Readers will find engaging stories of children facing the same issues, dozens of practical and helpful suggestions for making stepfamily life better, gentle guidance in understanding the mixed feelings that go with fitting into a blended "jigsaw puzzle" family, and lots of reassurance that time will help. ...Show more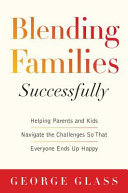 $40.00
NZD
Category: Stepfamilies
According to the National Center for Health Statistics, less than half of the people who get married in the United States remain with their first spouse, and less than 50 percent of children grow up with both biological parents. In short, we live in a society of blended families. Everyone who survives a divorce and enters a new family is vulnerable. George Glass, MD, a board-certified psychiatrist, has designed a book to help parents understand the challenges of beginning new lives with blended families, and to help their children make the necessary adjustments. He explains how to approach unavoidable dilemmas when they occur and offers invaluable lessons about the link between divorce and issues of self-esteem, depression, substance abuse, and relationship failures that often result from the breakup of a family. Gathered from his years in practice and his own personal experience as a member of a blended family, Glass provides practical solutions to everyday problems. Blending a family, Glass explains, is a process, which requires patience. It can take a long time to develop trust, acceptance, and a willingness to overlook transgressions that in the beginning can cause tension. Each chapter offers specific advice to help blended family members improve their communication skills and ease the transitions from separate households into a larger, combined community. Taken together with a steady dose of "Dos and Don'ts," this book provides an inspiring toolkit for families in need. ...Show more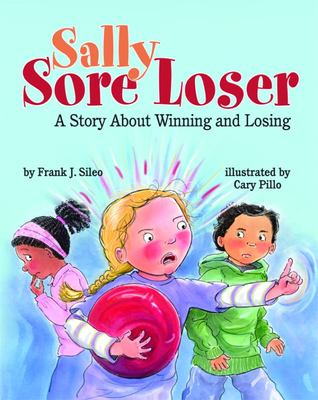 $25.00
NZD
Category: Emotions
Sally loves to be first at everything! She is first in line at school. She is first out the door at recess. She is first at dinner finishing her mac 'n' cheese! Unfortunately, Sally dislikes losing and this can lead to hot tempers and hurt feelings. She even gets the nickname "Sally Sore Loser" from her classmates at school. With the help of her teacher and her mom, Sally learns the rules for being a good winner and a good loser, and that the most important thing is having fun. ...Show more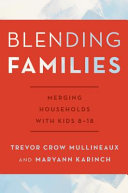 $55.00
NZD
Category: Stepfamilies | Series: G - Reference, Information and Interdisciplinary Subjects Ser.
Blending Families responds to the need for a book that explores step-parenting by starting with the marriage as the central relationship in a new blended family unit. Just as you are better able to help your child in an airplane emergency if you put your oxygen mask on first, you are better able to blen d two families if you take care of the marriage first. Starting with a discussion of attachment styles, the authors explore how those styles translate into the new family unit when trying to forge a new marriage while parenting tween and teen children in a family unit that is new to them as well. They provide parenting guidance premised on the fact that parenting occurs within a context, and in this case, a context that is unfamiliar territory for everyone involved. Using true stories throughout, they explore the variety of challenges that may arise, such as sibling rivalry, puberty, dating, emotional and intellectual differences, and preferential treatment, and offer suggestions for overcoming obstacles to fully blending. By focusing the light on the marriage as the most important source of stability, the authors encourage readers to develop a style of parenting that works for everyone and brings a sense of unity and strength to the household. ...Show more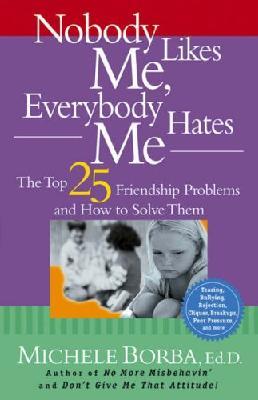 $28.00
NZD
$32.95
(15% off)
Category: Anxiety
Do you wish your kid had more friends or could keep the ones she has? Is teasing, gossiping, bullying, or cyber-bullying a problem? Is she often left out or rejected by other kids? Does he just follow the crowd? Are you concerned about his friends? Does she complain that she's unpopular or that nobody l ikes her? Are you at a loss for how to help your child handle those play dates, sleepovers, being shy, too sensitive, too competitive, or having a bad reputation? Look no further. The resource you need to solve these problems and boost your child's social competence is in your hands Based on a survey of five thousand teachers and parents, Nobody Likes Me shows how to teach your child the 25 most essential friendship-building skills kids need to find, make, and keep friends, as well as survive that social pressure from peers. ...Show more