For children's picture books explaining and talking about separation and divorce see the category under Children - Child Issues - Separation.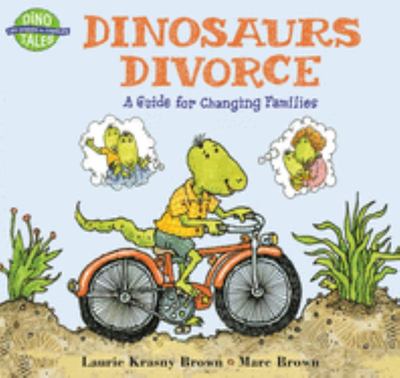 $25.00
NZD
Category: Separation & Divorce | Series: Dino Life Guides for Families
This picture book helps young children and their families deal with the anxieties of divorce. Simple, direct text and lively illustrations. "Friendly dinosaurs in the throes of difficult divorce situations reassure readers in similar straits that everything will be all right." --Publishers Weekly Ages 3 to 8. Dinosaurs Divorce will help you understand: • Divorce Words and What They Mean • Why Parents Divorce • What About You? • After the Divorce • Living with One Parent • Visiting Your Parent • Having Two Homes • Celebrating Holidays and Special Occasions • Telling Your Friends • Meeting Parents' New Friends • Living with Stepparents • Having Stepsisters and Stepbrothers. ...Show more
$19.00
NZD
Category: Separation & Divorce
Mum and Dad don't live together any more, so sometimes this little girl lives with her mum and her cat, and sometimes she lives with her dad. She has two bedrooms and two sets of toys, but she takes her favourite toys with her wherever she goes. This simple, warm, lift-the-flap book with bold and colou rful illustrations is a reassuring representation of separation for the youngest children. Melanie Walsh is sympathetically alive to the changes in routine that are familiar to many children who live with separate parents and are loved by both. ...Show more

$20.00
NZD
Category: Separation & Divorce | Series: Let's Talk About It!
Young children become confused and hurt when their parents constantly argue, then decide to divorce. This sensitively written book assures boys and girls that children are in no way responsible for their parents' inability to get along together. It lets kids know that although one parent chooses to move away from the home, both parents continue to love their little boy or girl. Both Mom and Dad will continue to spend happy times with them. Even very young children have concerns and anxieties, and Tell Somebody Books are written and illustrated especially for them. Parents are advised to read these books aloud while their preschooler listens and looks at illustrations of the boys and girls in each story. Many children in early grades will be able to read the stories for themselves. Tell Somebody Books encourage children to explore their feelings, and then to speak openly about things that trouble them. ...Show more
$40.00
NZD
Category: Separation & Divorce
Do you hate your ex but love your kids? Divorce is rarely easy but co-parenting after a high-conflict divorce can feel like a never-ending battle-especially when your ex attempts to undermine your relationship with your children, or constantly blames you for a failed marriage. If you're worried that thi s constant negativity is affecting your kids, you need to break the cycle of anger and conflict now. This book can help. This practical guide offers effective tips and strategies to help you manage the intense emotions that can follow a divorce, deal with shame and blame, and create a peaceful and loving environment for your children. You'll also learn to identify sources of conflict, and communicate with your ex and your kids in a way that is healthy and productive. If you've gone through a challenging divorce, you need real tools to help you work through the pain and frustration that can follow. This book will give you the skills you need to go from ex to co-parent, and start rebuilding your life with your kids. Book jacket. ...Show more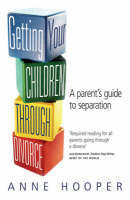 $25.00
NZD
Category: Separation & Divorce
Author Anne Hooper has radically re-written and modernised this vital resource book of the past 30 years, (formerly titled Divorce and Your Children) to suit the needs of today's separating and divorcing parents. Ultimately child-centred it informs parents how to tell your children about your separation , how to answer their questions, what kind of behaviour to expect and the best methods of parenting. At least one in three children will experience parental separation before the age of sixteen. Each child goes through a period of unhappiness but if parented well is likely to be helped back into good communication with Mum and Dad and settle into a normal pattern of development. This kind of book is also indispensable as an aid for parents during a time of often painful crisis. Previously recommended to divorcing couples by Family Court judges, Getting Your Children Through Divorce offers sound advice, coping strategies, psychological over-views and parenting insight. ...Show more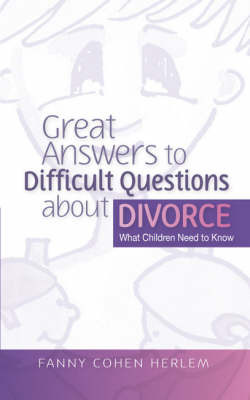 $33.00
NZD
Category: Separation & Divorce
Is it my fault that my parents are getting divorced? Do I have to choose between my mum and my dad? Is it normal to feel angry with my parents? When faced with their parents' divorce, children have many concerns and questions that are difficult for a parent to answer. This book explores childrens' t houghts and feelings and provides parents with guidance on how to respond to difficult questions. The author covers all the common questions that children ask and provides sensitive, candid answers in a way that children will be able to understand and relate to. Each chapter is devoted to a particular issue, such as why parents separate, what will happen during and after the divorce, and who the child is going to live with. The book recognizes the emotions and reactions of everyone in the family and includes separate conclusions for parents and children. This handy guide offers useful advice for parents and will also be of interest to counsellors and other professionals working with children. ...Show more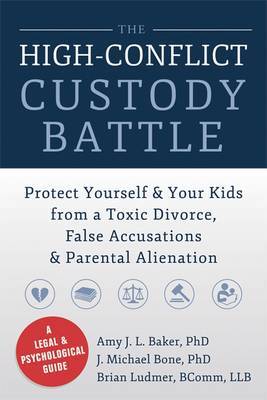 $40.00
NZD
Category: Separation & Divorce
Is your ex-spouse trying to gain custody of your kids? Has he or she launched a campaign to make you look like a bad parent, in both the eyes of your children and the law? You aren't alone. Unfortunately, high-conflict custody battles are all-too-common in today's world. So how can you arm yourself with the mental and legal resources needed to survive this difficult time and keep your kids safe? In The High Conflict Custody Battle, a team of legal and psychology experts present a practical guidebook for people like you who are engaged in a high-conflict custody battle. If you are dealing with an overtly hostile, inflammatory, deceitful, or manipulative ex-spouse, you will learn how to find and work with an attorney and prepare for a custody evaluation. The books also provides helpful tips you can use to defend yourself against false accusations, and gives a realistic portrayal of what to expect during a legal fight. Going through a divorce is hard, but going through a custody battle can feel like war. Don't go in unprepared. With this book as your guide, you will be able to navigate this difficult process and learn powerful skills that will help you maintain a healthy relationship with your kids, fight unfair accusations, and uphold your rights as a parent. ...Show more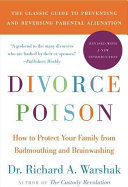 $28.00
NZD
Category: Separation & Divorce
Your ex-spouse is bad-mouthing you to your children, perhaps even trying to turn them against you. If you handle the situation ineffectively, your relationship with your children could suffer. You could lose their respect, lose their affection, and even, in extreme cases, lose all contact with them. Thi s groundbreaking work gives parents powerful strategies to preserve and rebuild loving relationships with their children and provides legal and mental health professionals with practical advice to help their clients and ensure the welfare of children.Divorce Poison offers advice on how to:Recognize early warning signs of troubleReact if your children refuse to see youRespond to rude and hateful behaviorAvoid the seven common errors made by rejected parents ...Show more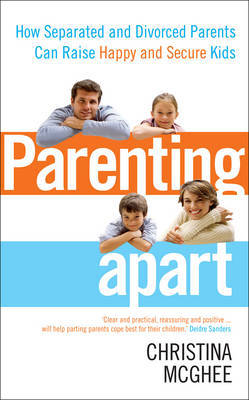 $38.00
NZD
Category: Separation & Divorce
When a marriage ends, the most important thing divorcing parents can do is to help their children through this difficult transition and remain united as parents even if they are no longer united as a couple. In Parenting Apart divorce coach Christina McGhee offers practical advice on how to help chi ldren adjust and thrive during and after separation and divorce. She looks at all the different issues parents may face with their children of different ages, offering immediate solutions to the most critical parenting problems divorce brings, including: When to tell your children about the divorce and what to say; How to create a loving, secure home if your child doesn't live with you full time; What to do if your child is angry or sad; How to manage the legal system; and, How to deal with a difficult ex. This is an invaluable resource that offers parents quick access to the information you most need at a time when you need it most. ...Show more
$30.00
NZD
Category: Separation & Divorce
Children living in separated family situations fare best when their relationship with each of their parents continues to be close. Putting Children First helps mothers and fathers unlock and resolve the conflict around contact with children that can arise during and after separation. Using strategies su ch as parenting plans, scripted phone calls and parenting meetings, the book will enable parents to communicate effectively on all the most important things in their children's lives - and make relaxed arrangements for the continued involvement by both parents with their children. ...Show more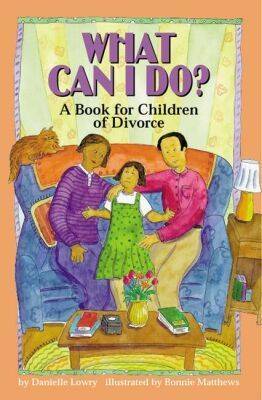 $26.00
NZD
Category: Separation & Divorce
When Rosie's parents tell her they are divorcing, she wonders what she can do to keep them together. She tries being her cheeriest self, giving them the money in her piggy bank, keeping the house clean, and getting good grades, but none of her plans work. By the time her parents separate, Rosie is sad, frustrated, angry, disappointed and confused. One day she blows up at her best friend in school. As a result, she visits the school counsellor, and joins a group of children with divorced parents who meet and share their feelings, experiences, and helpful ideas. By the end of the year, Rosie has learned many good answers to the question, "What can I do?". For Ages 8 to 12 years ...Show more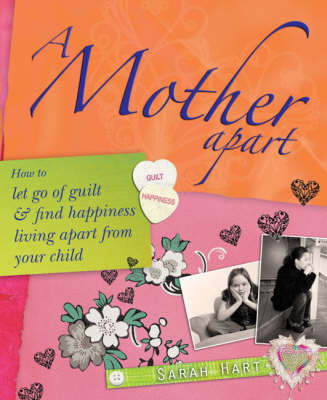 $50.00
NZD
Category: Separation & Divorce
A Mother Apart has been written to relieve the isolation of the many women separated from their child who say, "I thought I was the only one". Moving beyond the stereotype of mothers who leave, A Mother Apart provides insight and practical support for women struggling with their feelings as they adjust and come to terms with living life apart from their child. However you came to live apart and whether you're a mother who has regular contact, very little contact or no contact at all with your child - this book provides insight and understanding approaches to help you manage complex situations and strong emotions, including how to: understand and free yourself from excessive guilt and other difficult feelings; grieve your loss and move on with an open heart; learn the art of big hearted mothering - deep love from afar, over time; find positive ways to integrate your life as a mother apart and independent woman; review and develop your relationship with your child; develop amicable relationships with your child's father, father's new partner and other family members; make decisions about your future, including having new relationships and other children, with confidence; and, fully appreciate how the capacity to love deeply from afar makes you one of the most extraordinary mothers in the world. The number of mothers living apart from their children continues to rise. Women leave their children, lose custody, lose touch, choose part-time motherhood or find themselves with no contact at all, for a whole range of reasons. A Mother Apart: How to Let Go of Guilt and Find Happiness Living Apart from Your Child moves beyond the stigmatism linked to mothers who leave their children and offers understanding and practical support to help mothers come to terms with their emotions, as they adjust and come to terms to life apart from their child.The book's primary audience is: mothers who consciously chose to leave their children and mothers who find themselves separated due to circumstances out of their control i.e. losing custody, children taken into care, mental illness or abduction. The secondary audience is: new partners, relatives and friends with an interest in understanding and supporting the primary audience and counsellors working with woman apart from their children and services that support woman going through divorce and separation.About the author:As a qualified and experienced counsellor, Sarah Hart has worked with women dealing with gender-specific issues connected to finding personal and professional fulfilment, work/life balance and living apart from their children, for over ten years. She has a Masters Degree in Policy Studies, focusing on working women, motherhood and social policy. Drawing on her professional studies and her own personal experience of living apart from her child she offers a unique and pragmatic approach to support woman who find themselves for whatever reason, living apart from their children. ...Show more