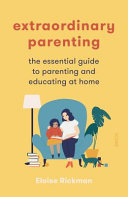 $26.00
NZD
Category: Learning
We are living through an unprecedented and stressful time, and many parents around the world have been asked to care for and educate their children at home. This presents unique challenges, especially for parents trying to work and oversee their children during long days at home. Extraordinary Parentin g offers authoritative, calm, credible advice that is easy to digest and put into practice straight away as parents learn to navigate unthinkable circumstances. Central to this quick, informative read is a guide to building strong, flexible family rhythms. Written by a homeschooling expert with the current Covid-19 crisis in mind, Extraordinary Parenting will have lasting appeal for any family dealing with a sudden change in circumstances — or even just those families who want to rethink the way their household and parenting is structured. What emerges, through Rickman's Montessori and Waldorf-influenced approach, is a peaceful parenting style that fosters a slow childhood and a holistic family way of being in the world. ...Show more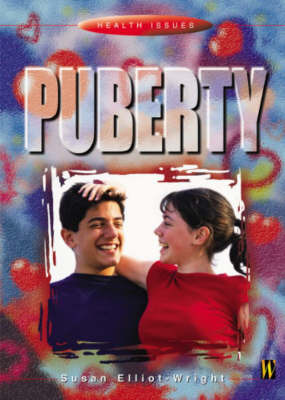 $27.00
NZD
Category: School Age | Series: Health Issues S.
The purpose of this book is to help reassure young people that the changes experienced by them at puberty are normal. It clearly explains what physical changes occur to boys and girls, when and how they happen, and how they might affect the day-to-day life of individuals. Emotional changes are also expl ored, looking at how relationships with parents and friends may change over time. Topics covered include personal hygiene, healthy eating, acne, crushes, love and sex. It is clearly designed, with colour photos, glossary, resource section, and index. ...Show more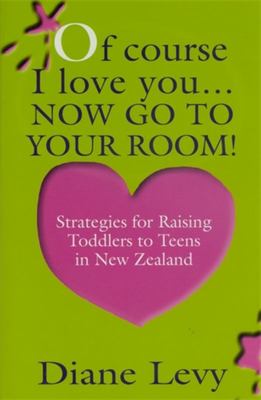 $30.00
NZD
Category: Toddlers
This book presents a modern approach to parenting. Diane Levy believes children must be taught to experience and handle their emotions and they must learn self-discipline. There are two main tenets to the new approach to parenting developed in the book: Emotional Support and Limit Setting. It takes abo ut twenty years to raise a child. Within that twenty years, the author believes, you will have taught - or led your child towards the teaching of all the skills they will need to function in the world away from home. The first responsibility of parents is to give children emotional support so that they will have the courage to have the experiences and do the learning that they need to become emotionally independent adults. The second responsibility is to set suitable boundaries and expectations so that they can safely tread the path from undisciplined babies to self-disciplined adults. The author discusses her approach to parenting in the context of modern society. There are many families where both parents work, and many parents working and raising children single-handedly. Clear boundaries must exist between parent and child to establish a good family structure. Putting it all together, the author discusses specific issues, such as sibling rivalry, bullying and nasty habits. Readers may dip into the book to find immediate help for problems with sleeping, eating and toilet training. Sex education and strategies for coping with teenagers are covered; with the last part of the book summing up simple parenting strategies. ...Show more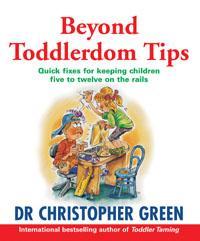 $19.00
NZD
$22.99
(17% off)
Category: School Age
<b>All the practical tips from the bestselling classic, <i>Beyond Toddlerdom</i>, in a handy pocket size.</b><br><br>Stay on the rails with Dr Christopher Green�s new pocket survival guide to the ups and downs of life with children aged five to twelve. <br><i>Beyond Toddlerdom Tips</i> is packed with practical, commensense advice for parents with less time on their hands. With irresistible humour it reveals the secrets to: <ul><li>Helping your child start school with confidence and success</li><li>Keeping the mood positive as you discipline your child</li><li>Talking to your child about sex and personal development</li><li>The very latest on healthy eating</li></ul> ...Show more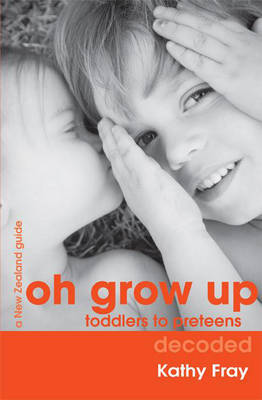 $40.00
NZD
Category: Toddlers
From the author of Oh Baby ...Birth, Babies & Motherhood Uncensored comes the next instalment: Oh Grow Up ...Parenting Toddlers to PreTeens Uncoded. Renowned for her ability to 'cut through the nonsense', Kathy Fray is a parenting author whose writing style blows the cobwebs off antiquated ideologi es, while engaging the reader with entertaining realism. Kathy describes Oh Grow Up as being about 'parenting with spirit' - strength, guts, soul. The result is an eclectic fusion of ordinary old-school middle-of-the-road philosophies with contemporary philosophies - including parenting's 21 Golden Insights, 21 Magical Secrets, and 21 Universal Principles. As Kathy explains, "These days, parenting is about raising children who are well-informed, shrewdly perceptive, and equipped with savvy street-smarts ...or as the French would say, savoir-faire! Oh Grow Up has been written to empower us as parents, so we're better equipped to empower our children. It's rational and radical, sensible and spiritual, credible and incredible ...just like our kids." ...Show more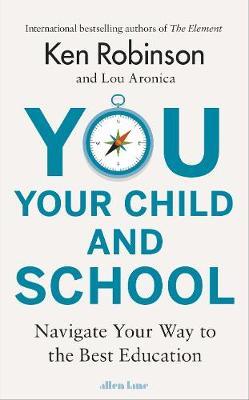 $38.00
NZD
Category: School Age
Parents everywhere are deeply concerned about the education of their children, especially now, when education has become a minefield of politics and controversy. One of the world's most influential educators, Robinson has had countless conversations with parents about the dilemmas they face. As a paren t, what should you look for in your children's education? How can you tell if their school is right for them and what can you do if it isn't? In this important new book, he offers clear principles and practical advice on how to support your child through the education system, or outside it if you choose to homeschool or un-school. Dispelling many myths and tackling critical schooling options and controversies, You, Your Child, and School is a key book for parents to learn about the kind of education their children really need and what they can do to make sure they get it. ...Show more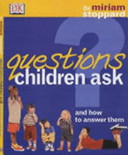 $36.00
NZD
Category: School Age
A comprehensive guide for parents, enabling them to answer the many difficult questions that young children ask. It covers many of the subjects that children are curious about, from sex, relationships and reproduction to religion and death.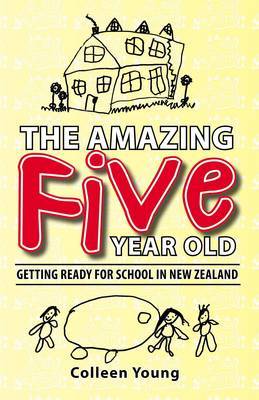 $20.00
NZD
Category: Child Care
During her many years as a successful New Entrant (Year 0/1) teacher, Colleen Young has been providing parents of pre-schoolers and New Entrants with many practical ideas to help with the transition to school. She developed an 'introduction to School' programme which gave parents an outline of the abil ities and skills which five year olds should have when entering school. Now Colleen's programme is available to all parents through her book The Amazing Five Year Old: Getting Ready for School. It is a practical book based on observations, practical experience and common sense. Little things do matter and parents can make a difference. The book looks at children's emotional, physical, intellectual and social needs during the first five years. This is not for a week or a month before they come to school; skill development throughout the first five years is so important. Skills need to be taught and practised with plenty of repetition which leads to success and satisfaction. Each step forward is a step towards entering school with a positive attitude. ...Show more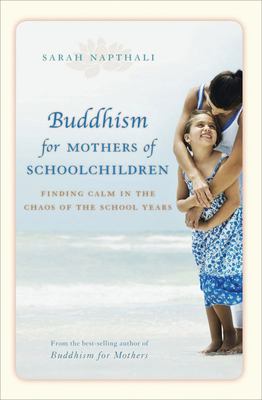 $33.00
NZD
Category: For Mothers
With her children at school, a mother is on to a new stage of her life, playing a new role. The daily challenges she confronts have changed, yet for each one Buddhist teachings of mindfulness, compassion and calm are invaluable. This book explores those teachings through many scenarios, including managi ng the stress of numerous deadlines, coping with routine and repetition, answering children's tricky questions about how the world works, fitting in with other parents, managing fears and expectations for their children, and dealing with difficult behaviours in both children and adults. ...Show more
$33.00
NZD
Category: Child Care | Series: How To Talk
The ultimate "parenting bible" (The Boston Globe) with a new Foreword--and available as an eBook for the first time--a timeless, beloved book on how to effectively communicate with your child from the #1 New York Times bestselling authors. Internationally acclaimed experts on communication between paren ts and children, Adele Faber and Elaine Mazlish "are doing for parenting today what Dr. Spock did for our generation" (Parent Magazine).  Now, this bestselling classic includes fresh insights and suggestions as well as the author's time-tested methods to solve common problems and build foundations for lasting relationships, including innovative ways to: ·      Cope with your child's negative feelings, such as frustration, anger, and disappointment ·      Express your strong feelings without being hurtful ·      Engage your child's willing cooperation ·      Set firm limits and maintain goodwill ·      Use alternatives to punishment that promote self-discipline ·      Understand the difference between helpful and unhelpful praise ·      Resolve family conflicts peacefully Enthusiastically praised by parents and professionals around the world, the down-to-earth, respectful approach of Faber and Mazlish makes relationships with children of all ages less stressful and more rewarding.  ...Show more
Items per page:
1 - 10 of 10