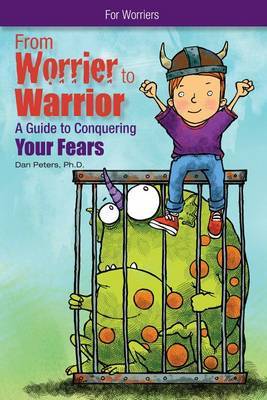 $35.00
NZD
Category: Depression & Stress
This book shows you how to overcome worry and fear using several easy-to-follow strategies. Read the book and learn the strategies yourself, or read along with a parent or other adult. From Worrier to Warrior will teach you how to create your very own "toolbox" of ways to combat fear and anxiety to carr y with you and conquer the Worry Monster at any time. With these tools, you will be able to overcome whatever challenges come your way! ...Show more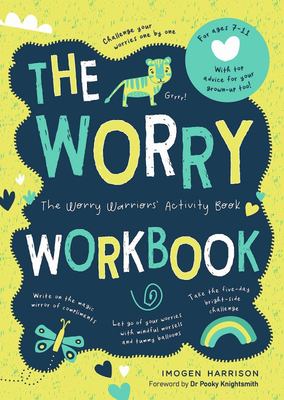 $25.00
NZD
Category: Anxiety
Worries come in all shapes and sizes and can creep up on us when we least expect them. They are like little clouds that float above our heads that seem at once menacing and threatening, stopping us from doing the things we really want and spoiling our fun. The Worry Workbook is here to help by explainin g what worry is, offering creative ways to calm and distract yourself when worry strikes. Make a worry camera that captures fears and shrinks them into a manageable size. Colour in a mood tracker that explores the rainbow of everyday emotions. Write on the magic mirror of compliments to help recognize your strengths. Create your very own list of anti-worry actions to fight fear and keep smiling. Parents, this is for you: This book has been peer reviewed by a child psychologist, and there are explainers throughout just in case your child has questions about the activities.   ...Show more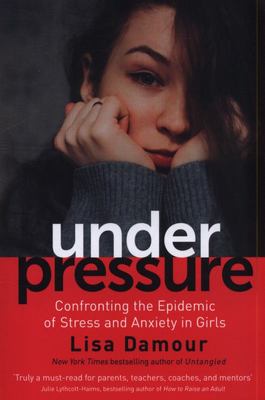 $33.00
NZD
Category: For Girls
An urgently needed guide to the alarming rate of psychological stress experienced by girls from the age of ten through to adulthood, from the New York Times-bestselling author of Untangled.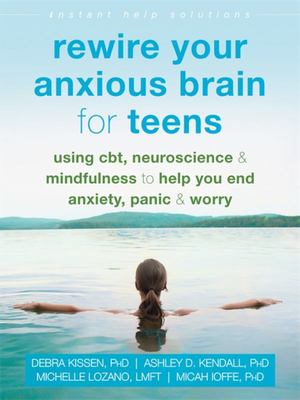 $40.00
NZD
Category: Anxiety | Series: The\Instant Help Solutions Ser.
It's time to retrain your brain! In this go-to guide for teens, four anxiety experts offer tangible tips and tools you can use every day to rewire your anxious brain; manage fears, stress, and worry; and get back to living your life. When you're feeling anxious, it can seem like the whole world is crash ing in around you. Your heart starts racing, your thoughts feel jumbled, and you may feel like something terrible is going to happen, or worse. You aren't alone. In fact, millions of teens experience anxiety. The good news is that there are proven-effective tools you can use now to take control of your anxiety so you can focus on the stuff you love. This book will guide the way. Drawing on powerful cognitive behavioral therapy (CBT), neuroscience, mindfulness, and acceptance commitment therapy (ACT), this book will show you the ten most effective methods for rewiring your anxious brain. You'll learn: How to calmly observe your anxiety What feeds your anxiety, and how you can starve it instead Guided meditations for overcoming anxious thoughts Strategies to help you balance your emotions when fears and worries show up How to deal with uncertainty, perfectionism, and procrastination Most importantly, you'll learn that you are stronger than your anxiety, and you have the power to take control of your fears. Let's face it--being a teen today is stressful and sometimes scary. But if you're ready to put anxiety in its place and start focusing on the things that matter to you the most, this much-needed guide can help get you started. ...Show more
$36.00
NZD
Category: Anxiety
A practical guide using cognitive behavioral therapy techniques for managing anxiety and worry from the bestselling author of Change Your Thinking.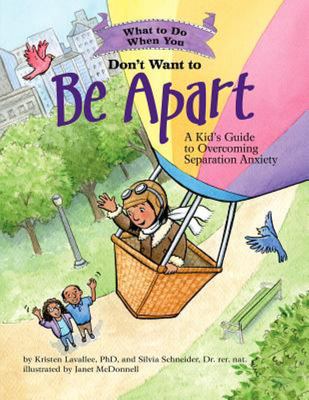 $35.00
NZD
Category: Emotions | Series: What-To-Do Guides for Kids®; Ser.
The latest addition to the popluar What-to-Do Guides for Kids series addresses separation anxiety, a common developmental phase. This workbook introduces kids and parents to cognitive-behavioural therapy-based strategies that can help them understand and cope with any type of separation anxiety. Like t he other books in this series, it includes activities designed to change kids' perspectives on being separated and includes an introduction for parents and caregivers about how to most successfully use the book. Ages 6-10. ...Show more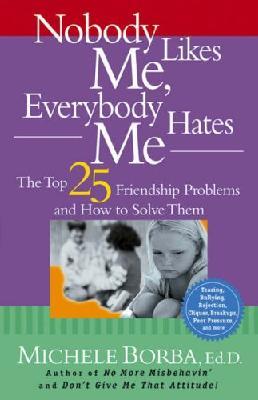 $28.00
NZD
$32.95
(15% off)
Category: Anxiety
Do you wish your kid had more friends or could keep the ones she has? Is teasing, gossiping, bullying, or cyber-bullying a problem? Is she often left out or rejected by other kids? Does he just follow the crowd? Are you concerned about his friends? Does she complain that she's unpopular or that nobody l ikes her? Are you at a loss for how to help your child handle those play dates, sleepovers, being shy, too sensitive, too competitive, or having a bad reputation? Look no further. The resource you need to solve these problems and boost your child's social competence is in your hands Based on a survey of five thousand teachers and parents, Nobody Likes Me shows how to teach your child the 25 most essential friendship-building skills kids need to find, make, and keep friends, as well as survive that social pressure from peers. ...Show more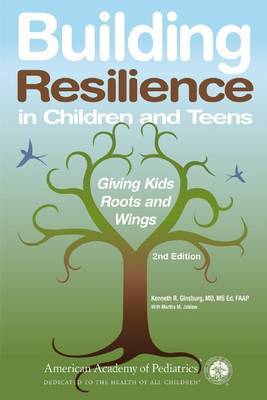 $35.00
NZD
Category: Child Care
Confronting the overwhelming amount of stress kids face today, this invaluable guide offers coping strategies for facing the combined elements of academic performance, high achievement standards, media messages, peer pressure, and family tension. The handbook acknowledges that adolescents commonly survi ve stress by either indulging in unhealthy behaviors or giving up completely, and its suggested solutions are aimed at strengthening resilience. The proposed plan enables kids from the age of 18 months to 18 years to build the seven crucial "C's"--competence, confidence, connection, character, contribution, coping, and control--needed to bounce back from challenges. A variety of approaches are featured such as building on natural strengths, fostering hope and optimism, avoiding risky behaviors, and taking care of oneself physically and emotionally. With new chapters on perfectionism, the negative portrayal of teens, military families, and what parents can do when resilience has reached its limits, this examination also includes two personalized guides for creating customized strategies. ...Show more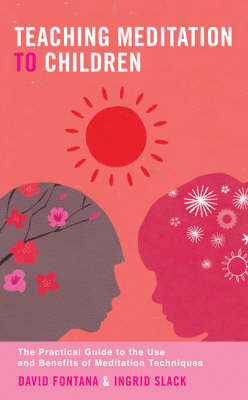 $35.00
NZD
Category: Child Care
Meditation is one of the best tools we can offer children to help them cope with the intensity of their feelings and ease the pressures in their lives - among family, with friends and at school. It gives even very young children power over their thinking and emotions through enhanced self-understanding and is perhaps even more valuable in helping adolescents to navigate the emotional peaks and valleys of the transition from childhood to adulthood. ...Show more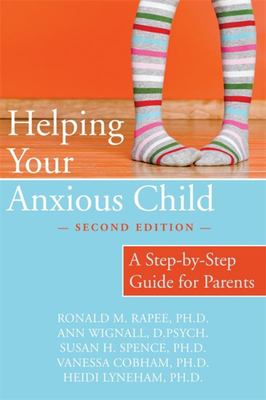 $40.00
NZD
Category: Anxiety
Anxiety disorders are the most frequently experienced type of mental disorder in children and adolescents. This step-by-step guide lets parents of anxious children help them overcome anxieties and fears. It describes in detail strategies and techniques parents can adapt to their child's particular needs , helps assess progress, and offers guidance for dealing with relapse. ...Show more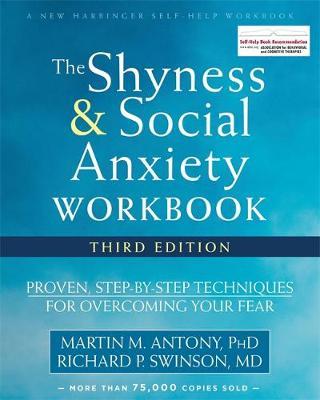 $55.00
NZD
Category: Self-Esteem/Confidence
A Comprehensive Program to Help You Move Past Social Anxiety There's nothing wrong with being shy, But if shyness or social anxiety keeps you from building meaningful relationships with others, advancing in your education or career, or simply living your best life, it's time for a change. The good new is that there are proven-effective techniques you can learn to case your anxiety or shyness, start reaching your goals, and create lasting and rewarding connections. Fully revised and updated, The Shyness and Social Anxiety Workbook offers a comprehensive program to help you confront your fears and become more actively involved in the world. This new edition incorporates breakthrough research and techniques for overcoming social phobia, including a new chapter on mindfulness-based treatments, updated information on medications, and an overview of treatment-enhancing technological advances. If you're ready to move past your anxieties and live a more fulfilling life, this workbook will help you get started. Learn to: Discover your strength & weaknesses using self-evaluation, Explore & examine your fears & anxieties, Create a personalized plan for change, Put your plan into action through gentle & gradual exposure to social situations Book jacket. ...Show more
$32.00
NZD
Category: Child Care
"To have an exceptional child you must be willing to have an exceptional child. You have one. And this book will teach you how to raise them to be not only exeptional, but healthy, loving, well-adjusted, and happy." --Elaine N. Aron, Ph.D. With the publication of The Highly Sensitive Person, Elaine Aro n became the first person to identify the inborn trait of high sensitivity and to show how it affects the lives of those who possess it. Now, Aron shifts her focus to highly sensitive children. Rooted in Aron's years of experience as a psychotherapist and her original research on child temperament, The Highly Sensitive Child shows how HSCs are born deeply reflective, sensitive to the subtle, and easily overwhelmed. These qualities can make for smart, conscientious, creative children, but with the wrong parenting or schooling, they can become unusually shy or timid, or begin acting out. In this pioneering work, parents will find helpful self-tests and case studies to help them understand their HSC, along with thorough advice on parenting a highly sensitive child. With chapters addressing the needs of specific age groups, from newborns through teens, The Highly Sensitive Child delivers warmhearted, timely information for parents, teachers, and the sensitive children in their lives. ...Show more