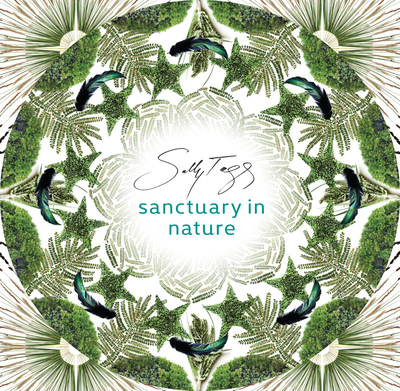 $25.00
NZD
Category: Photography
Photographer and artist Sally Tagg is famous for her botanical photography and exquisite mandala artworks. During the Covid-19 lockdown, she compiled this lovely wee limited edition gift book, sanctuary in nature.
$28.00
NZD
Category: Fashion | Series: Little Book of Fashion Ser.
One of the oldest Italian fashion brands in existence today, Gucci was founded in Florence in 1921. Guccio Gucci established his company with the goal of creating opulent luggage for Italy's wealthy and fashionable upper-classes. With the signature Gucci print of dark brown diamonds on a tan background, interlocking G logo and red and green stripe, the brand has gone on to become the last word in Italian luxury. Gucci's signature items - the belt, the bag, the loafer - transcend fleeting fashion trends, and have remained central to the house's identity into the twenty-first century. Under the stewardship of Tom Ford, Gucci epitomized the louche and mischievous 1990s aesthetic. Today, under Alessandro Michele, the brand's combination of romance and toughness is in hot demand. The Little Book of Guccitells the story of this historic yet flourishing house, and the visionary looks that have cemented its place in fashion history. ...Show more
Mophead
by Selina Tusitala Marsh
$25.00
NZD
Category: NZ Biographies
An inspirational graphic memoir of growing up Pasifika in New Zealand, written and illustrated by our fast-talking PI Poet Laureate, Selina Tusitala Marsh. At school, Selina is teased for her big, frizzy hair. Kids call her 'mophead'. She ties her hair up this way and that way and tries to fit in. Unti l one day – Sam Hunt plays a role – Selina gives up the game. She decides to let her hair out, to embrace her difference, to be WILD! Selina takes us through special moments in her extraordinary life. She becomes one of the first Pasifika women to hold a PhD. She reads for the Queen of England and Samoan royalty. She meets Barack Obama. And then she is named the New Zealand Poet Laureate. She picks up her special tokotoko, and notices something. It has wild hair coming out the end. It looks like a mop. A kid on the Waiheke ferry teases her about it. So she tells him a story . . . This is an inspirational graphic memoir, full of wry humour, that will appeal to young readers and adults alike. Illustrated with wit and verve by the author – NZ's bestselling Poet Laureate – Mophead tells the true story of a New Zealand woman realising how her difference can make a difference. ...Show more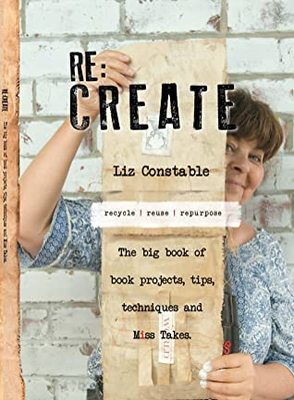 $48.00
NZD
Category: Decorative Art
Join book artist Liz Constable in her studio where she demonstrates how to create funky, fun book projects, using easily sourced items that won't cost the earth or be a cost to the earth.
$45.00
NZD
Category: NZ Biographies
Vincent O'Sullivan's compelling, nuanced portrait of the great New Zealand artist Ralph Hotere brings the man and his art to life. Ralph Hotere (Te Aupouri and Te Rarawa; 1931-2013) was one of Aotearoa's most significant modern artists. Hotere invited the poet, novelist and biographer Vincent O'Sullivan to write his life story in 2005. Now, this book - the result of years of research and many conversations with Hotere and his fellow artists, collaborators, friends and family - provides a nuanced, compelling portrait of Hotere: the man, and the artist. ...Show more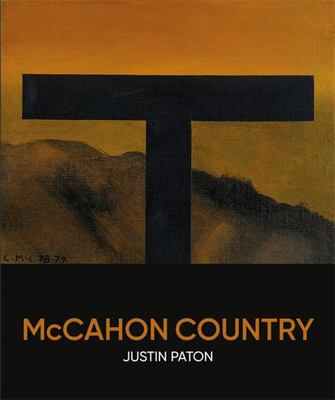 $75.00
NZD
Category: NZ Art and Artists
'My painting tells you where I am at any given time, where I am living and the direction I am pointing in.' - Colin McCahon. McCahon (1919-1987) is widely recognised as an outstanding figure in twentieth century art whose ground-breaking work over four decades changed the way we see this country, while engaging intensely with questions of faith, mortality, belonging and the power of art. In this landmark new book, published in association with Auckland Art Gallery Toi o Tamaki on the 100th anniversary of McCahon's birth, celebrated writer and curator Justin Paton takes readers on a journey through the landscape of Aotearoa New Zealand, as the artist loved and painted it. From Otago to Canterbury, Takaka to Taranaki, Muriwai to Northland and many more places in between, Paton brings his curator's eye to a selection of nearly 200 of McCahon's paintings and drawings, including iconic and beloved works and others never before published, presented in fifteen themed sections offering fresh perspectives on McCahon's abiding concerns. In elegant, responsive and deeply compelling prose, the author traces McCahon's travels through New Zealand, charts his remarkable development as a painter and thinker, explores his deepening engagement with Maori culture and environmental issues, and reveals his vision of the land as a source of light, peace and spiritual sustenance. A book to introduce new viewers to McCahon's vision and to enlarge the view for those who know the work well, McCahon Countryilluminates the beauty, spiritual urgency and enduring power of McCahon's artworks. Above all, it shows the reader how McCahon's paintings get us looking at the world we live in with new eyes. 'McCahon is not only New Zealand's most significant or important artist. He is our most soulful artist, our most searching. He asks the most of art and the world it renders. One hundred years since his birth, he still wants to know what we should believe in and where we belong.' - Justin Paton ...Show more
$65.00
NZD
Category: Fashion
A stunning exploration of fashion's premier art form with internationally renowned illustrator Megan Hess. Hundreds of hours, many expert hands and unimaginable metres of fabric: couture is truly wearable art, where creativity and craftsmanship collide. Megan Hess has spent her career documenting fashi on's most beautiful people, places and pieces. In The Illustrated World of Couture, she brings to life its most important - and intriguing - art form, with fascinating insights and exceptional illustrations. Worn by only a handful of people worldwide, couture still has incredible influence, even beyond the traditional boundaries of fashion. In this unique collection, follow Megan through the intricate details, multifaceted inspirations and dramatic shows that define the couture experience. Let her introduce you to the generations of creators who conceive and craft these fantastical garments, and the collectors who treasure them. And travel with her to the exclusive ateliers and glamorous events of the world's fashion capitals to see how couture is both designed and displayed. Megan Hess invites you to discover The Illustrated World of Couture in this essential volume for all fashion devotees.   ...Show more
$30.00
NZD
Category: Society & Culture
**THE INTERNATIONAL, NEW YORK TIMES and SUNDAY TIMES BESTSELLER, WITH OVER HALF A MILLION COPIES SOLD AROUND THE WORLD** **AS HEARD ON THE FREAKONOMICS PODCAST** In 2016, the world discovered hygge. Denmark has an international reputation for being one of the happiest nations in the world, and hygge is widely recognised to be the magic ingredient to this happiness. Hygge has been described as everything from "the art of creating intimacy," "cosines of the soul," "the absence of annoyance" to "taking pleasure from the presence of soothing things," "cosy togetherness" and "the pursuit of everyday pleasures." Hooga? Hhyooguh? Heurgh? It is not really important how you choose to pronounce or even spell 'hygge'. What is important is that you feel it. Whether you're cuddled up on a sofa with a loved one, or sharing comfort food with your closest friends, hygge is about creating an atmosphere where we can let your guard down. The Little Book of Hygge is the definitive, must-read introduction to hygge, written by Meik Wiking, CEO of the Happiness Research Institute in Copenhagen. The book is packed full of original research on hygge, conducted by Meik and his team, along with beautiful photographs, recipes and ideas to help you add a touch of hygge to your life. Meik Wiking has the best job in the world: as the CEO of the Happiness Research Institute in Copenhagen, he is on a mission to discover what makes people happy. The "Indiana Jones of Smiles" wrote The Little Book of Hygge to better understand why Denmark consistently comes first in global happiness rankings. Following lots of research and insight, he came to the conclusion that hygge is the magic ingredient. When he's not studying political science and writing several books and reports on happiness, wellbeing and quality of life, he enjoys photography and playing tennis (quite badly) with friends. ...Show more
Find Frida
by Catherine Ingram; Laura Callaghan (Illustrator)
$30.00
NZD
Category: Art & Design
Find Frida immerses you in the colourful world of Frida Kahlo. Find this flamboyant figure across twelve intricately drawn scenes, each detailing a key aspect of her life - from her eccentric teenaged years and infatuation with Diego Rivera, to her dynamic arrival as an international artist, her incredi ble studio and house in Mexico, and her deep love of Mexican culture. The scenes are populated with a huge cast of over 200 extras to also spot - including artists, filmmakers, writers and photographers - allowing the book to tell the complete story of Kahlo's life and her huge cultural influence. ...Show more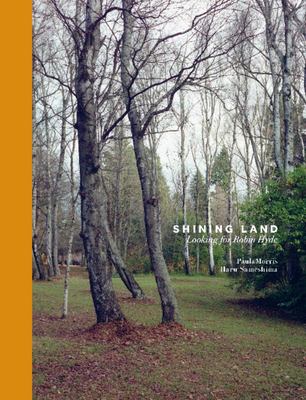 $45.00
NZD
Category: NZ Biographies
A UNIQUE STORY BOOK FOR GROWN-UPS. Shining Land brings together award-winning novelist Paula Morris and distinguished photographer Haru Sameshima. It is the second in the kōrero series of picture books edited by Lloyd Jones, written and made for grown-ups, and designed to showcase leading New Zealand w riters and artists working together in a collaborative and dynamic way. In Shining Land Morris and Sameshima focus on the New Zealand journalist, poet, fiction writer and war correspondent Robin Hyde, exploring three locations important to her difficult life and ground-breaking work. This beautifully considered small book richly rewards the reader and stretches the notion of what the book can do. ...Show more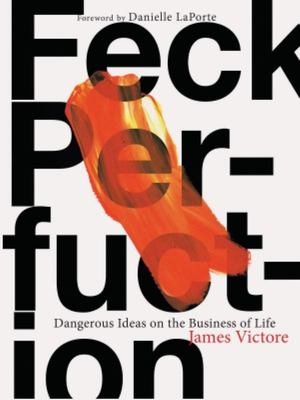 $40.00
NZD
Category: Enrichment
"James Victore is a dangerous man. His ideas on optimizing your creativity, doing wow work and building a life that inspires will devastate your limits. And show you how to win. Read this book fast." --Robin Sharma, #1 bestselling author ofThe Monk Who Sold His Ferrari Begin before you're ready. Renow ned designer and professional hell-raiser James Victore wants to drag you off your couch and throw you headfirst into a life of bold creativity. He'll guide you through all the twists, trials, and triumphs of starting your creative career, from finding your voice to picking the right moment to start a project (hint: It's now). Bring your biggest, craziest, most revolutionary ideas, and he will give you the kick in the pants you need to make them real. No matter what industry or medium you work in, this book will help you live, work, and create freely and fearlessly. Here are some dangerous ideas: * The things that made you weird as a kid make you great today. * Work is serious play. * Your ego can't dance. * The struggle is everything. * Freedom is something you take. * There ain't no rules. Take a risk. Try them out. Live dangerously. More praise forFeck Perfuction: "In James Victore's new book, he unequivocally proves why he is the master he is. In every chapter, he challenges and inspires the reader to reach for more, to try harder and to create our best selves. It is a magnificent and momentous experience. (All true)." --Debbie Millman, HostDesign Matters "James Victore got famous creating tough posters that shook me to the core. He now does the same using the written word. To you." --Stefan Sagmeister, designer ...Show more
$70.00
NZD
Category: Art & Design
A brand-new revised and updated edition of Phaidon's accessible, acclaimed A-Z guide to the most important artists of all time. Updated for only the third time in its 16-year history, this new edition of the award-winning landmark publication has been refreshed with more than 40 important new artists, i ncluding many previously overlooked and marginal practitioners. The new edition spotlights more than 600 great artists from medieval to modern times. Breaking with traditional classifications, it throws together brilliant examples from all periods, schools, visions, and techniques, presenting an unparalleled visual sourcebook and a celebration of our rich, multifaceted culture. Artists featured for the first time in this edition include:Berenice Abbott, Hilma af Klint, El Anatsui, Romare Bearden, Mark Bradford, Cao Fei, Cecily Brown, Judy Chicago, John Currin, Guerrilla Girls, Lee Krasner, Jacob Lawrence, Kerry James Marshall, Joan Mitchell, Zanele Muholi, Takashi Murakami, Louise Nevelson, Clara Peeters, Jenny Saville, Wolfgang Tillmans, and more. ...Show more