$50.00
NZD
Category: Photography
A visual adventure of Wes Anderson proportions, authorized by the legendary filmmaker himself: stunning photographs of real-life places that seem plucked from the just-so world of his films, presented with fascinating human stories behind each façade.   Accidentally Wes Anderson began as a personal tra vel bucket list, a catalog of visually striking and historically unique destinations that capture the imagined worlds of Wes Anderson.   Now, inspired by a community of more than one million Adventurers, Accidentally Wes Anderson tells the stories behind more than 200 of the most beautiful, idiosyncratic, and interesting places on Earth. This book, authorized by Wes Anderson himself, travels to every continent and into your own backyard to identify quirky landmarks and undiscovered gems: places you may have passed by, some you always wanted to explore, and many you never knew existed.   Fueled by a vision for distinctive design, stunning photography, and unexpected narratives, Accidentally Wes Anderson is a passport to inspiration and adventure. Perfect for modern travelers and fans of Wes Anderson's distinctive aesthetic, this is an invitation to look at your world through a different lens.   ...Show more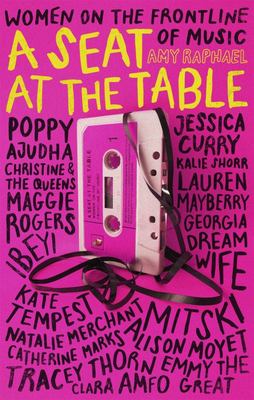 $28.00
NZD
Category: Biography & Memoir
'Fascinating and illuminating' STYLIST 'Perceptive and candid' IRISH TIMES 'Wide-ranging, deep-dive, soul-baring interviews, full of candid, intimate, spiky meditations on inspiration, artistry, sexuality, race, love, self-doubt, abuse, defiance and everything in between' OBSERVER 'Variously optimistic, troubling, joyful, illuminating, fierce and thoughtful' GUARDIAN Writer and critic Amy Raphael has interviewed some of the world's most iconic musicians, including Courtney Love, Patti Smith, Bj rk, Kurt Cobain and Elton John. In 1995 she wrote the critically-acclaimed Never Mind the Bollocks: Women Rewrite Rock, which included a foreword by Debbie Harry. More than two decades on, the music business has changed, but the way women are regarded has not. In this new book, A Seat at the Table, Raphael interviews eighteen women who work in the music industry about learning to speak out, #MeToo, social media, queer politics and the subtleness of everyday misogyny. Featuring interviews with: CHRISTINE & THE QUEENS, IBEYI, KATE TEMPEST, ALISON MOYET, NADINE SHAH, JESSICA CURRY, MAGGIE ROGERS, EMMY THE GREAT, DREAM WIFE, NATALIE MERCHANT, LAUREN MAYBERRY, POPPY AJUDHA, KALIE SHORR, TRACEY THORN, MITSKI, CATHERINE MARKS, GEORGIA, CLARA AMFO ...Show more
$55.00
NZD
Category: Performing Arts
Immerse yourself in the world of musicals, and fall in love all over again with the songs, stories, characters, and legendary stars from every era.From Show Boat and The Wizard of Oz to Les Miserables and Hamilton, discover the story of musical theatre and film and see the world's best-loved musicals br ought to life.This beautifully illustrated book is the perfect gift for musical fans everywhere, covering the complete history of the genre, from its earliest origins in dance halls and vaudeville, to the record-breaking West End musicals and spectacular Broadway shows of today. Discover the history, plots, and stars of musical theatre and movie musicals, go backstage to find out more about choreography and set and costume design, and delve into profiles of successful creators such as Andrew Lloyd Webber in this illustrated celebration.Experience all the excitement of a trip to the theatre with Musicals- The Definitive Visual Guide - a showstopping, visual celebration. ...Show more
$30.00
NZD
Category: Art & Design
'Her bravest work of performance art to date . . . Rawly intimate' ObserverThis memoir spans Marina Abramovic's five decade career, and tells a life story that is almost as exhilarating and extraordinary as her groundbreaking performance art. Taking us from her early life in communist ex-Yugoslavia, to her time as an a young art student in Belgrade in the 1970s, where she first made her mark with a series of pieces that used the body as a canvas, the book also describes her relationship with the West German performance artist named Ulay who was her lover and sole collaborator for 12 years. Abramovic has collaborated with stars from Lady Gaga to Jay-Z, James Franco and Willem Dafoe. Best known for her recent pieces 'The Artist is Present' and '512 Hours', this book is a fascinating insight into the life of one of the most important artists working today, and the woman who has been described as 'the grandmother of performance art'. ...Show more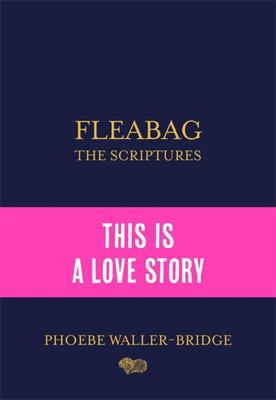 $45.00
NZD
Category: Playscripts
The complete Fleabag. Every Word. Every Side-eye. Every Fox. Order your own sacred text: Fleabag: The Scriptures includes new writing from Phoebe Waller-Bridge alongside the filming scripts and the never-before-seen stage directions from the Emmy and BAFTA winning series.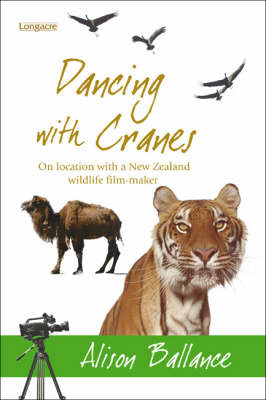 $30.00
NZD
Category: Travel Narratives
Wildlife film-maker Alison Ballance has driven across Mongolia in search of wild horses and dancing cranes. She's spent nearly nine months working on remote New Zealand islands to film the nocturnal, rare kakapo. She's travelled through steamy jungles in Thailand, and across the frozen forest of the Rus sian Far East in search of the Siberian tiger. Ballance's job as producer for TV company Natural History NZ has had her track rare and wild animals in some of the most remote places on earth. The stories behind the films are extraordinary; being on location with Ballance is an adventure, frequently into the unknown. Her experiences range from the uncomfortable to the absurd, though she's had more than her fair share of dust and frustration, this book also captures the joy and elation of discovery. Whether she's nose to beak with a kakapo, riding a Bactrian camel in the Gobi, or tracking tigers in Russia's winter snows, travels with this winsome wildlife film-maker are seldom glamorous but always captivating and exhilarating. So here we are, an all-women vegetarian film crew with a half a tonne of film equipment. Here to work in the land of boiled yak. ...Show more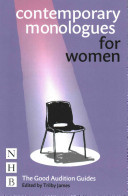 $28.00
NZD
Category: Playscripts | Series: The\Good Audition Guides
THE GOOD AUDITION GUIDES: Helping you select and perform the audition piece that is best suited to your performing skills In this volume of the Good Audition Guides, you'll find fifty fantastic speeches for men, all written since the year 2000, by some of our most exciting dramatic voices. Playwrights f eatured in Contemporary Monologues for Women include Mike Bartlett, Alexi Kaye Campbell, Caryl Churchill, Helen Edmundson, debbie tucker green, Ella Hickson, Lucy Kirkwood, Rona Munro, Joanna Murray-Smith and Enda Walsh, and the plays themselves were premiered at the very best theatres across the UK including the National Theatre, the Royal Shakespeare Company, the Bush, Soho and Hampstead Theatres, Manchester Royal Exchange, the Traverse in Edinburgh, the Abbey in Dublin, and many on the stages of the Royal Court. Drawing on her experience as an actor, director and teacher at several leading drama schools, Trilby James prefaces each speech with a thorough introduction including the vital information you need to place the piece in context (the who, what, when, where and why) and suggestions about how to perform the scene to its maximum effect (including the character's objectives and keywords). Contemporary Monologues for Women also features an introduction on the whole process of selecting and preparing your speech, and approaching the audition itself. The result is the most comprehensive and useful contemporary monologue book now available. "Sound practical advice for anyone attending an audition... a source of inspiration for teachers and students alike." - Teaching Drama Magazine on The Good Audition Guides "A good addition to any student's/teacher's bookshelf." - Drama Magazine (published by National Drama) "Trilby James rides to the rescue... a very useful something for everyone." - ReviewsGate.com Trilby James trained as an actress at RADA, before working extensively in theatre, film and television, before starting as a freelance director and teacher at several leading drama schools including ALRA, Arts Educational Schools, Royal Central School of Speech and Drama, East 15, Mountview Academy of Theatre Arts and the Royal Academy of Dramatic Art where she is now an Associate Teacher. She is a script reader and dramaturg for Kali Theatre Company and has directed several play-readings for their 'Talkback' seasons. ...Show more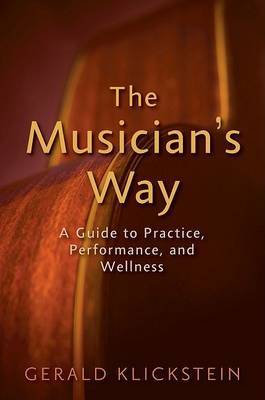 $55.00
NZD
Category: Reference
In The Musician's Way, veteran performer and educator Gerald Klickstein combines the latest research with his 30 years of professional experience to provide aspiring musicians with a roadmap to artistic excellence. Part I, Artful Practice, describes strategies to interpret and memorize compositions, fue l motivation, collaborate, and more. Part II, Fearless Performance, lifts the lid on the hidden causes of nervousness and shows how musicians can become confident performers. Part III, Lifelong Creativity, surveys tactics to prevent music-related injuries and equips musicians to tap their own innate creativity. Written in a conversational style, The Musician's Way presents an inclusive system for all instrumentalists and vocalists to advance their musical abilities and succeed as performing artists. ...Show more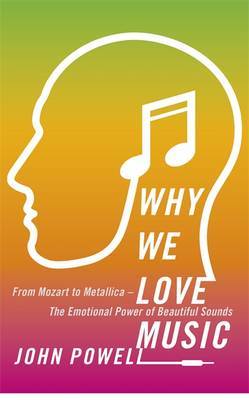 $28.00
NZD
$40.00
(30% off)
Category: Performing Arts
Why does music affect you so profoundly? It impacts the way you think, talk, feel, behave, and even spend money. With his conversational style, humour, and endless knowledge, scientist and musician John Powell showcases fascinating studies - for example that shoppers spend more money in stores that play classical music and, even more astounding, they are more likely to buy German wine in stores playing German music. With chapters on music and emotions, music as medicine, music and intelligence, and much more, Why We Love Music will entertain through to the very last page. A delightful journey through the psychology and science of music, Why We Love Music is the perfect book for anyone who loves a tune. ...Show more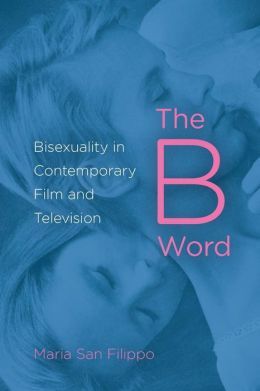 $45.00
NZD
Category: Non-Fiction
The B Word explores the ways bisexual fantasy opens a space for "bi-curious" engagement, creating a fluid range of identifications and pleasures. In films as diverse as Brokeback Mountain, The Wedding Crashers, Persona, Chasing Amy, and Mulholland Drive, Maria San Filippo finds that bisexual tropes reve al the workings of our culture's logic of desire. Viewing these and other films through a bisexual lens, which views subjectivity and eroticism as malleable, The B Word transforms understandings of films previously read exclusively as either homosexual or heterosexual. As San Filippo's analysis of the promotion and popular reception of these films reveals, the entertainment industry both exploits and effaces bisexuality in its appeal to diverse audiences. ...Show more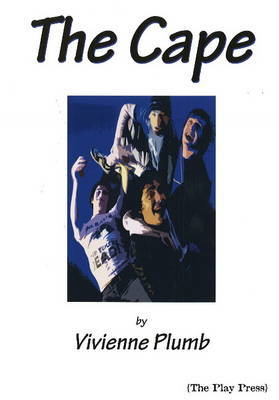 The Cape
by Vivienne Plumb
$20.00
NZD
Category: Playscripts
The year is 1994. Kurt Cobain is dead; but Eb, Mo, Arthur and Jordyn are seventeen years old, on the road and very much alive. They are making a journey north to the leaping place of the spirits - Cape Reinga.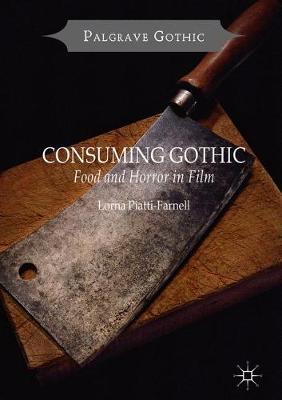 $145.00
NZD
Category: Performing Arts | Series: Palgrave Gothic
This book offers a critical analysis of the relationship between food and horror in post-1980 cinema. Evaluating the place of consumption within cinematic structures, Piatti-Farnell analyses how seemingly ordinary foods are re-evaluated in the Gothic framework of irrationality and desire. The complicat ed and often ambiguous relationship between food and horror draws important and inescapable connections to matters of disgust, hunger, abjection, violence, as well as the sensationalisation of transgressive corporeality and monstrous pleasures. By looking at food consumption within Gothic cinema, the book uncovers eating as a metaphorical activity of the self, where the haunting psychology of the everyday, the porous boundaries of the body, and the uncanny limits of consumer identity collide. Aimed at scholars, researchers, and students of the field, Consuming Gothic charts different manifestations of food and horror in film while identifying specific socio-political and cultural anxieties of contemporary life. ...Show more