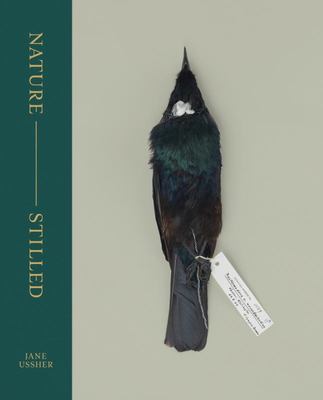 $70.00
NZD
Category: NZ Art and Artists
Award-winning photographer Jane Ussher had unprecedented access to Te Papa's natural history collection to shoot this outstanding book, and the result is a true treasure. Beautifully packaged, and stunningly photographed, it is a must-have for any book lover's collection and a perfect gift.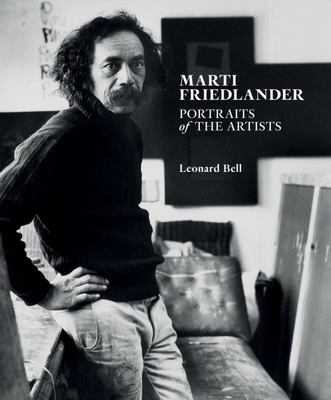 $75.00
NZD
Category: NZ Art and Artists
For fifty years, Marti Friedlander (1928-2016) was one of New Zealand's most important photographers, her work singled out for praise and recognition here and around the world. Friedlander's powerful pictures chronicled the country's social and cultural life from the 1960s into the twenty-first century. From painters to potters, film makers to novelists, actors to musicians, Marti Friedlander was always deeply engaged with New Zealand's creative talent. This book, published to coincide with an exhibition at the National Portrait Gallery in Wellington, brings together those extraordinary people and photographs: Rita Angus and Ralph Hotere, C. K. Stead and Maurice Gee, Neil Finn and Kapka Kassabova, Ans Westra and Kiri Te Kanawa, and many many more. Marti Friedlander: Portraits of the Artists chronicles the changing face of the arts in New Zealand while also addressing a central theme in Marti Friedlander's photography. Featuring more than 250 photographs, many never previously published, the book is an illuminating chronicle of the cultural life of Aotearoa New Zealand. Cover portrait is of Ralph Hotere. ...Show more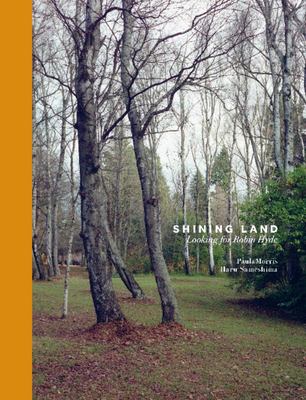 $45.00
NZD
Category: NZ Biographies
A UNIQUE STORY BOOK FOR GROWN-UPS. Shining Land brings together award-winning novelist Paula Morris and distinguished photographer Haru Sameshima. It is the second in the kōrero series of picture books edited by Lloyd Jones, written and made for grown-ups, and designed to showcase leading New Zealand wr iters and artists working together in a collaborative and dynamic way. In Shining Land Morris and Sameshima focus on the New Zealand journalist, poet, fiction writer and war correspondent Robin Hyde, exploring three locations important to her difficult life and ground-breaking work. This beautifully considered small book richly rewards the reader and stretches the notion of what the book can do. ...Show more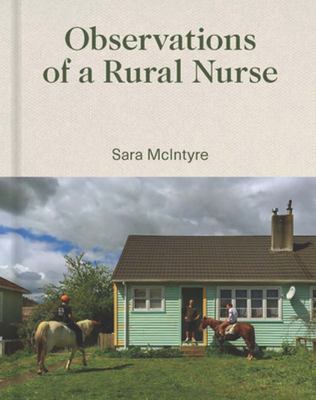 $55.00
NZD
Category: NZ History/Society
Sara McIntyre, the daughter of the artist Peter McIntyre, was nine years old when her family first came to Kākahi, in the King Country, in 1960. The family has been linked to Kākahi ever since. On the family car trips of her childhood, McIntyre got used to her fathers frequent stops for subject matter for painting. Fifty years on, when she moved to Kākahi to work as a district nurse, she began to do the same on her rounds, as a photographer. This book brings together her remarkable photographic exploration her observations of Kākahi and the sparsely populated surrounding King Country towns of Manunui, Ohura, Ongarue, Piriaka, Owhango and Taumarunui. ...Show more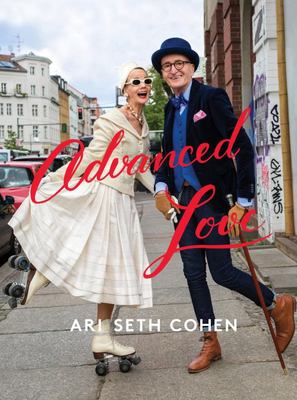 $50.00
NZD
Category: Relationships
From the creator of the popular blog Advanced Style, photographer Ari Seth Cohen's Advanced Love collects affectionate portraits of subjects who prove that love is bound by neither the constraints of age or time. The book includes 40 profiles of inspiring couples from around the world, and more than 200 photos. The profiles explore themes of love and companionship through firsthand insight from the subjects; they share their stories of falling in love, what they have learned after decades of partnership, and valuable relationship advice. Advanced Love is a touching look at the often-ignored partnerships of the senior set. Filled with couples who have built their lives together, it's an indispensable trove of wisdom on love and the lessons they have learned along the way. ...Show more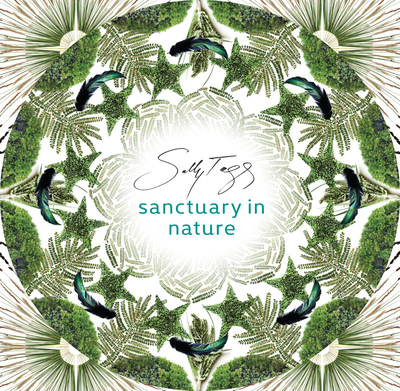 $25.00
NZD
Category: Photography
Photographer and artist Sally Tagg is famous for her botanical photography and exquisite mandala artworks. During the Covid-19 lockdown, she compiled this lovely wee limited edition gift book, sanctuary in nature.
$50.00
NZD
Category: Photography
A visual adventure of Wes Anderson proportions, authorized by the legendary filmmaker himself: stunning photographs of real-life places that seem plucked from the just-so world of his films, presented with fascinating human stories behind each façade.   Accidentally Wes Anderson began as a personal tra vel bucket list, a catalog of visually striking and historically unique destinations that capture the imagined worlds of Wes Anderson.   Now, inspired by a community of more than one million Adventurers, Accidentally Wes Anderson tells the stories behind more than 200 of the most beautiful, idiosyncratic, and interesting places on Earth. This book, authorized by Wes Anderson himself, travels to every continent and into your own backyard to identify quirky landmarks and undiscovered gems: places you may have passed by, some you always wanted to explore, and many you never knew existed.   Fueled by a vision for distinctive design, stunning photography, and unexpected narratives, Accidentally Wes Anderson is a passport to inspiration and adventure. Perfect for modern travelers and fans of Wes Anderson's distinctive aesthetic, this is an invitation to look at your world through a different lens.   ...Show more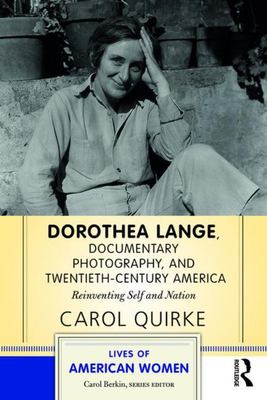 $52.00
NZD
Category: Photography | Series: Lives of American Women Ser.
Dorothea Lange, Documentary Photography, and Twentieth-Century America charts the life of Dorothea Lange (1895-1965), whose life was radically altered by the Depression, and whose photography helped transform the nation. The book begins with her childhood in immigrant, metropolitan New York, shifting t o her young adulthood as a New Woman who apprenticed herself to Manhattan's top photographers, then established a career as portraitist to San Francisco's elite. When the Great Depression shook America's economy, Lange was profoundly affected. Leaving her studio, Lange confronted citizens' anguish with her camera, documenting their economic and social plight. This move propelled her to international renown. This biography synthesizes recent New Deal scholarship and photographic history and probes the unique regional histories of the Pacific West, the Plains, and the South. Lange's life illuminates critical transformations in the U.S., specifically women's evolving social roles and the state's growing capacity to support vulnerable citizens. The author utilizes the concept of "care work," the devalued nurturing of others, often considered women's work, to analyze Lange's photography and reassert its power to provoke social change. Lange's portrayal of the Depression's ravages is enmeshed in a deeply political project still debated today, of the nature of governmental responsibility toward citizens' basic needs. Students and the general reader will find this a powerful and insightful introduction to Dorothea Lange, her work, and legacy. Dorothea Lange, Documentary Photography, and Twentieth-Century America makes a compelling case for the continuing political and social significance of Lange's work, as she recorded persistent injustices such as poverty, labor exploitation, racism, and environmental degradation. ...Show more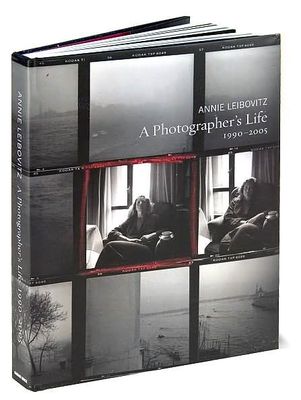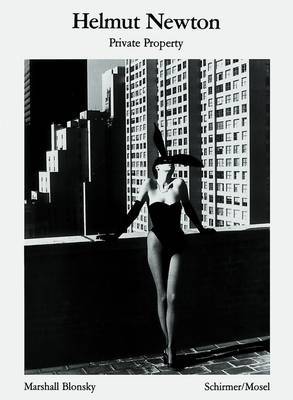 $29.00
NZD
Category: Photography | Series: Schirmer Visual Library
Through their inimitable mixture of eroticism, subdued elegance and decadent luxury, Newton's pictures reflect in the highest aesthetic quality an obsession with human vanity - from female exhibitionism to male voyeurism. With technical perfection, an extremely detailed style and a relentless directness , Newton staged the neverending psychodrama that contrasts glamour with the need for admiration, self-confidence with the desire for self-presentation, and Eros with Thanatos. Private Property was originally a three-part portfolio containing 45 bw photographs. It includes Newton's best work from the period 1972-1983 - an exquisite assortment of fashion shots, portraits and erotic motifs which are all based on real location and luxurious lifestyles. The entire sequence of pictures from the Private Property portfolio is included in our book which first appeared in 1989. ...Show more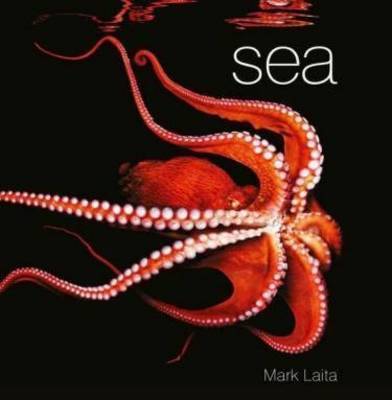 Sea
by Mark Laita
$70.00
NZD
Category: Photography
Laita's breathtaking images of sea life are mesmerising; his cutting-edge photographic techniques unveil the full splendour and other-worldliness of the ocean's creatures in an entirely new and thrilling way. Sea showcases the exquisite beauty and technical brilliance of Laita's images in a luscious lar ge-format book. Leaping from the pages are piggy-backing sea horses, iridescent and deathly jellyfish, ethereal but menacing sting rays and deadly puffer fish - this master photographer reveals their colours, textures and personalities to us as never before. ...Show more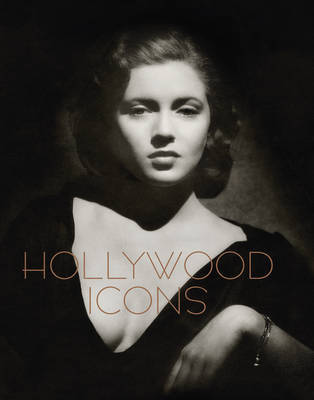 $100.00
NZD
Category: Biography & Memoir
Hollywood Icons will accompany an international traveling exhibition featuring masterworks of photography taken during the golden age of motion pictures. Venues for the exhibition will be in North and South America, Europe and AsiaHollywood Icons features approximately 200 photographs focusing on the gr eat faces that drew moviegoers around the world into movie theaters by the tens of millions. Chaplin, Mary Pickford, Gloria Swanson and other luminaries of early silent film are depicted in splendid photographs revealing the potency of their allure that is obvious even today. Later silent stars such as Garbo and Crawford, who rose to even greater cinematic heights when the movies began to speak, are featured in series of images showing how those two star faces were magically transformed into thrilling exemplars of 1930s glamour. Better known are the great players from the 1930s whose names today form the bedrock of Hollywood history. All-American men such as Gary Cooper and Clark Gable shared the screen with sirens such as Marlene Dietrich and Hedy Lamarr, two among many who began acting in Europe and found lasting fame in southern California. They were soon joined by Vivien Leigh and Charles Boyer. Legends such as Humphrey Bogart and Lauren Bacall ware prominent among the stars, along with Marlon Brando, Marilyn Monroe, Audrey Hepburn and Grace Kelly. All the great Hollywood photographers whose careers were resurrected by John Kobal in dozens of books are included. The exhibition will be arranged to show both the sweep of glamour photography as well as to focus on the unique style of each of the leading camera artists. Also available: Hollywood Cats ISBN 9781851497577 Hollywood Dogs ISBN 9781851496785 Hollywood Unseen ISBN 9781851496808 I Used to be in Pictures ISBN 9781851497539" ...Show more