$45.00
NZD
Category: NZ Biographies
Vincent O'Sullivan's compelling, nuanced portrait of the great New Zealand artist Ralph Hotere brings the man and his art to life. Ralph Hotere (Te Aupouri and Te Rarawa; 1931-2013) was one of Aotearoa's most significant modern artists. Hotere invited the poet, novelist and biographer Vincent O'Sulliva n to write his life story in 2005. Now, this book - the result of years of research and many conversations with Hotere and his fellow artists, collaborators, friends and family - provides a nuanced, compelling portrait of Hotere: the man, and the artist. ...Show more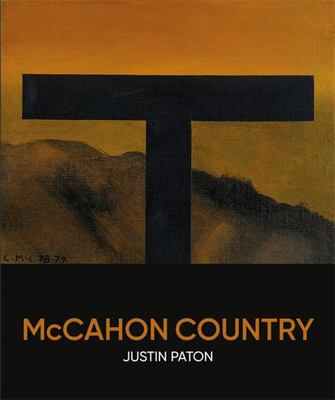 $75.00
NZD
Category: NZ Art and Artists
'My painting tells you where I am at any given time, where I am living and the direction I am pointing in.' - Colin McCahon. McCahon (1919-1987) is widely recognised as an outstanding figure in twentieth century art whose ground-breaking work over four decades changed the way we see this country, while engaging intensely with questions of faith, mortality, belonging and the power of art. In this landmark new book, published in association with Auckland Art Gallery Toi o Tamaki on the 100th anniversary of McCahon's birth, celebrated writer and curator Justin Paton takes readers on a journey through the landscape of Aotearoa New Zealand, as the artist loved and painted it. From Otago to Canterbury, Takaka to Taranaki, Muriwai to Northland and many more places in between, Paton brings his curator's eye to a selection of nearly 200 of McCahon's paintings and drawings, including iconic and beloved works and others never before published, presented in fifteen themed sections offering fresh perspectives on McCahon's abiding concerns. In elegant, responsive and deeply compelling prose, the author traces McCahon's travels through New Zealand, charts his remarkable development as a painter and thinker, explores his deepening engagement with Maori culture and environmental issues, and reveals his vision of the land as a source of light, peace and spiritual sustenance. A book to introduce new viewers to McCahon's vision and to enlarge the view for those who know the work well, McCahon Countryilluminates the beauty, spiritual urgency and enduring power of McCahon's artworks. Above all, it shows the reader how McCahon's paintings get us looking at the world we live in with new eyes. 'McCahon is not only New Zealand's most significant or important artist. He is our most soulful artist, our most searching. He asks the most of art and the world it renders. One hundred years since his birth, he still wants to know what we should believe in and where we belong.' - Justin Paton ...Show more
Karl Maughan
by Hannah Valentine (Editor); Gabriella Stead (Editor)
$80.00
NZD
Category: NZ Art and Artists
A walk through the intricate painted gardens of Karl Maughan, one of New Zealand's most-loved contemporary artists. For more than three decades, Karl Maughan has created intricately painted gardenscapes, developing his own visual language to explore the forms of nature and the nature of form. Born in 1964 in Wellington, Maughan studied at the Elam School of Fine Arts before moving to London in 1994. His works can be found in the local collections of the Museum of New Zealand Te Papa Tongarewa, Christchurch Art Gallery Te Puna o Waiwhetū and the Wallace Arts Trust, while internationally he has been collected by major arts organisations including the Saatchi Collection and the Arts Council Collection, London. He now lives back in Wellington. Maughan's paintings present idyllic yet unsettling enclosed spaces, characterised by their claustrophobic and colourful atmosphere. Ever faithful to his garden subject, Maughan continues to captivate his audiences with contemporary interpretations of an age-old subject. This first book on one of New Zealand's leading living artists features more than 150 beautifully reproduced images of Maughan's work, while writers and artists from New Zealand and the United Kingdom explore the deeper meanings of Karl Maughan's painted gardens. ...Show more
$28.00
NZD
Category: Fine Art
A clever, quirky biography of a leading contemporary artist, for children. Banksy is a world-famous graffiti artist who secretly spray paints pictures on streets and walls while no one is watching! His works are often about politics, war, and other important things, but he also likes to paint rats. Rat s scurry around and hide, often creating a bit of a stir, just like he does! Millions of people know his work but no one really knows who Bansky is -- his true identity is a secret. Fausto Gilberti brings life, intrigue, and whimsy to the mysterious story of one of the most important contemporary artists of our time. Ages 4-7 ...Show more
$45.00
NZD
Category: NZ Art and Artists
When Frances Hodgkins, our most celebrated artist, first left New Zealand in 1901, location became a key factor in her determination to succeed as an artist. In this engaging book, curator Mary Kisler follows in Hodgkins' footsteps through England, France, Italy, Morocco, Spain and Wales to discover the locations in which Hodgkins constantly pushed her exploration of modernism. Warm, insightful, fresh, expert and richly illustrated with more than 70 artworks, this handsome book sheds new light on Hodgkins' life, art and social milieu. ...Show more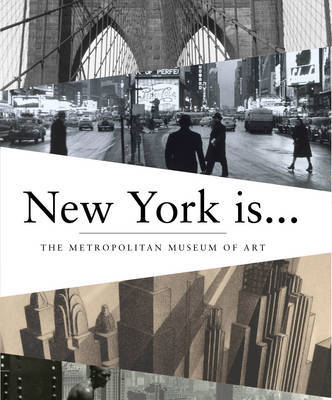 New York is...
by Metropolitan Museum of Art
$33.00
NZD
Category: Fine Art
What is New York in the eyes of artists? This engaging book from the Metropolitan Museum of Art offers myriad answers to that question, pairing selected works in the museum's collection with simple, concise observations. The Flatiron Building is shape; the Empire State Building is line. Washington Squar e Park is joyous; Times Square is spectacle. Among the enduring images are paintings by Edward Hopper, Stuart Davis, Winslow Homer, Jacob Lawrence and Charles Demuth; photographs by Walker Evans, Berenice Abbott, Alfred Stieglitz, Garry Winogrand and Cindy Sherman and drawings, lithograph and posters. Some of the words and images speak to our experiences of the city while others relate to a point of view expressed by the artist. All are simple reflections that encourage readers to observe, to think and to develop their own definitions of this endlessly fascinating metropolis. ...Show more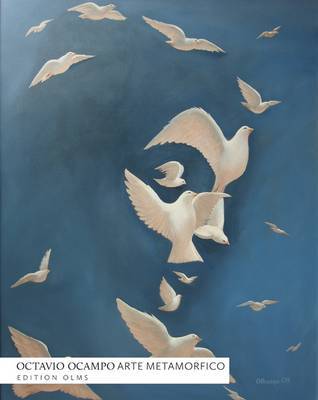 $110.00
NZD
Category: Fine Art
A beautiful collection of the "metamorphic" art of one one of Mexico's most prolific artists Octavio Ocampo works primarily in the metamorphic style, using a technique of superimposing and juxtaposing realistic and figurative details within the images that he creates. Ocampo is known for his sometimes w ryly sardonic, sometimes evocative paintings in which detailed images are intricately woven together to create larger images--the optical illusions fading back and stepping forward as the viewer studies the pieces, notices the details, and finally recognizes the large-scale intention. ...Show more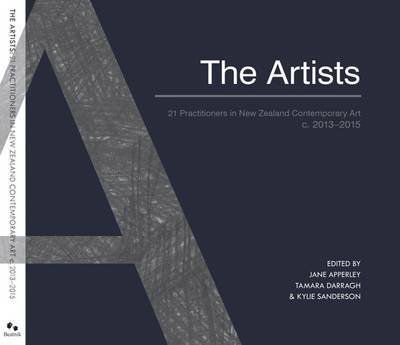 $50.00
NZD
Category: Fine Art
The Artists: 21 Practitioners in New Zealand Contemporary Art c. 2013-2015 provides a unique insight into the richness and diversity of New Zealand contemporary art through the work of emerging and established artists represented by a single gallery. Essays have been contributed by 21 of New Zealand's l eading art writers, historians, and curators, each offering their own distinctive insights. This diversity of viewpoints creates an absorbing survey of current critical discourse to read alongside portfolios of the artists' work. Featuring over 100 full-colour images of sculpture, video, photography, installation and painting, this book is an enlightening and entertaining snapshot of New Zealand art at this moment in time. The Artists:- Andrew Barns-Graham, Brit Bunkley, Kevin Capon, Josephine Cachemaille, Candi Dentice, Ben Foster, Liam Gerrard, Young Sun Han, Ray Haydon, Linda Holloway, Alan Ibell, Cruz Jimenez, Simon Kaan, Wendy Kawabata, Clare Kim, Damien Kurth, John Oxborough, PJ Paterson, Martin Selman, Tracey Walker & Jane Zusters. ...Show more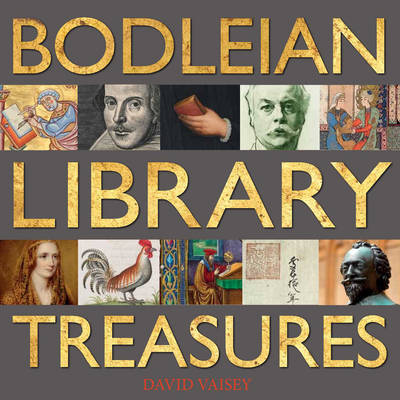 $71.00
NZD
Category: Fine Art
Since its foundation in 1602, the Bodleian Library has acquired manuscripts, printed books, maps, music and ephemera in all languages, from all ages and from all corners of the globe. From this huge collection David Vaisey, former Bodley's Librarian and Keeper of the University Archives, has selected ov er one hundred treasures that have a story to tell. Many of these treasures are well-loved around the world and include Jane Austen's manuscript for 'The Watsons', Shelley's notebooks, a map of Narnia illustrated by C.S. Lewis and the original 'Wind in the Willows' manuscript. Others are known for their beauty and historical value, such as the thirteenth-century Douce Apocalypse, the Magna Carta and the Gutenberg Bible. Many items hold poignant stories, like the little book hand-written by the eleven-year-old girl who would later become Queen Elizabeth I, given as a New Year present in 1545 to the third of her stepmothers, Katherine Parr. Using a simple and accessible chronological structure, together with detailed illustrations, this bibliophile's delight showcases the beauty and knowledge contained within the Bodleian Library's renowned collections. ...Show more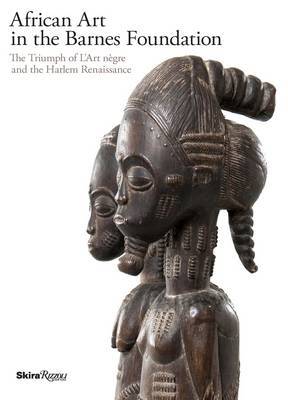 $140.00
NZD
Category: Fine Art
The first publication of the Barnes Foundation's important and extensive African art collection. The Barnes Foundation is renowned for its astonishing collection of Postimpressionist and early Modern art assembled by Albert C. Barnes, a Philadelphia pharmaceutical entrepreneur. Less known is the pionee ring collection of African sculpture that Barnes acquired between 1922 and 1924, mainly from Paul Guillaume, the Paris-based dealer. The Barnes Foundation was one of the first permanent installations in the United States to present objects from Africa as fine art. Indeed, the African collection is central to understanding Barnes's socially progressive vision for his foundation. This comprehensive volume showcases all 123 objects, including reliquary figures, masks, and utensils, most of which originated in France's African colonies-Mali, Cote d'Ivoire, Gabon, and the Congo-as well as in Sierra Leone, Republic of Benin, and Nigeria. Christa Clarke considers the significance of the collection and Barnes's role in the Harlem Renaissance and in fostering broader appreciation of African art in the twentieth century. In-depth catalogue entries by noted scholars in the field complete the volume. ...Show more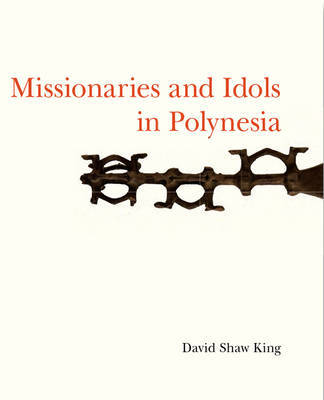 $0.00
NZD
Category: Fine Art
The first Europeans to follow the explorers of the eighteenth century into the South Pacific were missionaries. They were sent by an Evangelical Christian organization called The London Missionary Society, whose aim was to bring the word of the Bible to all peoples to illume a dark and sinful world . Th eir first target was Tahiti, an island of extravagant beauty, inhabited by a people of astonishing sophistication. The missionaries settled down, learned the language and stayed for decades. Although their aim was to Christianize the islanders and eradicate the traditional religion along with its pagan idols, they ended up recording a good deal about Polynesian culture and even saving a large number of the very idols they came 12,000 miles to destroy.Accompanying an exhibition at the University of London s Brunei Gallery, this beautifully illustrated catalogue documents the London Missionary Society from its formation to its initial success in Polynesia. The period covered spans roughly 1792 to 1825. Along with historical graphics and archive material paintings, engravings, books, journals and correspondence of the missionaries this publication shows some of the idols and artifacts that the missionaries brought back feather gods and spirit images, necklaces, instruments and tools. In the words of missionary Rev. John Williams, it puts on view an historical ocular demonstration of The London Missionary Society. Most objects shown here have not been on public display since the nineteenth century.After the initial and very difficult spiritual conquest of Tahiti the night of toil that took 15 years the English missionaries turned the thorny job of Christianization over to Polynesian teachers, who, in the words of Rev. John Williams, knew how to clear away the rubbish of idolatry & superstition far better than newly arrived or even Old Missionaries . The best teacher of all was Papeiha, who was energetic, purposeful and a native speaker of Tahitian. His account of events while Christianizing Rarotonga published here for the first time is probably the most personal, immediate and detailed description of a conversion in the South Sea.Missionaries are roundly criticized for their unrelenting determination to alter traditional Polynesian religion and customs. In what they referred to as the bloodless victory, they largely succeeded. Yet in many ways Evangelicals were progressive. They were vehemently opposed to slavery, infanticide, human sacrifice and warfare. They brought writing, taught literacy, and printed books; in doing so they fixed the Polynesian languages. They urged the elevation of women in Polynesian society. Unlike the American missionaries in Hawaii, for example, their aim was to establish spiritual rather than territorial or economic dominion. However questionable the missionary endeavor, the writings and collections presented here show that the missionaries were also agents of cultural preservation." ...Show more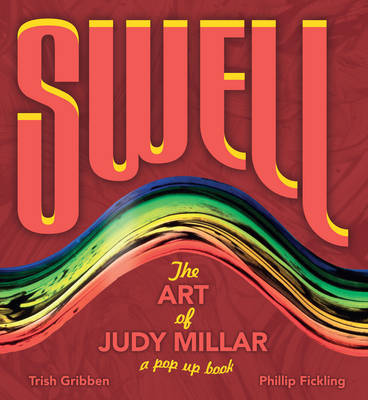 $50.00
NZD
Category: Fine Art
SWELL is a pop-up book that is a unique collaboration between artist Judy Millar, writer Trish Gribben and paper engineer Phillip Fickling. It is the perfect gift for young (and not-so-young) readers - in fact, the book is actually an artwork and is likely to be the first artwork a child may own.