$28.00
NZD
Category: Fashion | Series: Little Book of Fashion Ser.
One of the oldest Italian fashion brands in existence today, Gucci was founded in Florence in 1921. Guccio Gucci established his company with the goal of creating opulent luggage for Italy's wealthy and fashionable upper-classes. With the signature Gucci print of dark brown diamonds on a tan background, interlocking G logo and red and green stripe, the brand has gone on to become the last word in Italian luxury. Gucci's signature items - the belt, the bag, the loafer - transcend fleeting fashion trends, and have remained central to the house's identity into the twenty-first century. Under the stewardship of Tom Ford, Gucci epitomized the louche and mischievous 1990s aesthetic. Today, under Alessandro Michele, the brand's combination of romance and toughness is in hot demand. The Little Book of Guccitells the story of this historic yet flourishing house, and the visionary looks that have cemented its place in fashion history. ...Show more
$65.00
NZD
Category: Fashion
A stunning exploration of fashion's premier art form with internationally renowned illustrator Megan Hess. Hundreds of hours, many expert hands and unimaginable metres of fabric: couture is truly wearable art, where creativity and craftsmanship collide. Megan Hess has spent her career documenting fashi on's most beautiful people, places and pieces. In The Illustrated World of Couture, she brings to life its most important - and intriguing - art form, with fascinating insights and exceptional illustrations. Worn by only a handful of people worldwide, couture still has incredible influence, even beyond the traditional boundaries of fashion. In this unique collection, follow Megan through the intricate details, multifaceted inspirations and dramatic shows that define the couture experience. Let her introduce you to the generations of creators who conceive and craft these fantastical garments, and the collectors who treasure them. And travel with her to the exclusive ateliers and glamorous events of the world's fashion capitals to see how couture is both designed and displayed. Megan Hess invites you to discover The Illustrated World of Couture in this essential volume for all fashion devotees.   ...Show more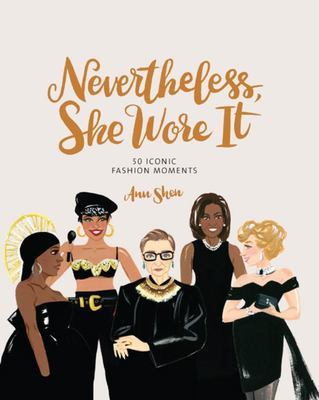 $45.00
NZD
Category: Fashion | Series: Nevertheless Ser.
From the creator of the bestselling Bad Girls Throughout History! Celebrated illustrator and author Ann Shen shares her striking study of history's most iconic styles, and the women who changed the world while wearing them. From the revolutionary bikini to the presidential pantsuit, this book explores 50 fashions through bold paintings and insightful anecdotes that empower readers to make their own fashion statements. * Demonstrates the power of fashion as a political and cultural tool for making change * Brilliantly illustrated with Ann's signature art style * Filled with radical clothing choices that defined their time Looks include the Flapper Dress, the unofficial outfit of women's independence in the 1920s; the Afro, worn as a symbol of black beauty, power, and pride; the Cone Bra, donned by Madonna in her 1989 power anthem "Express Yourself"; and the Dissent Collar, Ruth Bader Ginsburg's famous signifier for when she disagrees with the majority. With stunning and vibrant illustrations, this is a treasure for anyone who wants to defy style norms and rewrite the rules. * An insightful look at the intersection of fashion statements and historical female power * Perfect for fans of Ann Shen, as well as anyone who loves fashion, feminism, and political consciousness * You'll love this book if you love books like Women In Science: 50 Fearless Pioneers Who Changed The World by Rachel Ignotofsky; Strong Is the New Pretty: A Celebration Of Girls Being Themselves by Kate T. Parker; and Women Who Dared: 52 Stories Of Fearless Daredevils, Adventurers, And Rebels by Linda Skeers. ...Show more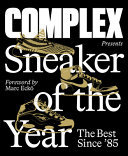 $60.00
NZD
Category: Fashion
In 1985, Nike released Michael Jordan's first sneaker, the Air Jordan 1, and sneaker culture was born. Now thousands of people wait in line at Supreme, and companies throw millions of dollars at LeBron James to keep him in their marketing plans. The trend that saw steady growth for decades with the eme rgence of sports, hip-hop, and sportswear advertising has exploded into a phenomenon. And no one has watched that phenomenon more closely than Complex.   Sneaker of the Year explores the past 35 years of sneaker culture with the expertise, authority, and passion that only Complex can offer. With vibrant photographs and illustrations throughout, as well as input from some of the sneaker world's most important voices, this compilation is a must-have for hypebeasts and sneakerheads everywhere.   ...Show more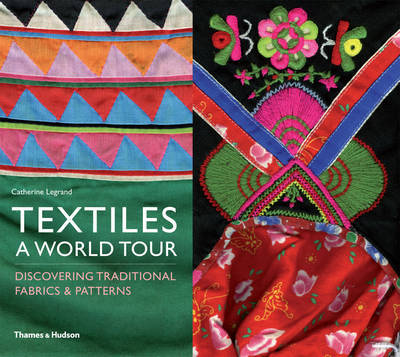 $56.00
NZD
Category: Fashion
New in paperback, this colourful book takes the reader on an international textile tour with a fabric-collecting fashion designer. Pieced together much like the fine garments it portrays, this book presents in glorious photographs, samples and sketches a raft of remarkable clothing from all over the wor ld. Taking the reader from Vietnam to Benin, from Central America to northern India, the book is brimful of stunning costumes, vibrant fabrics and breathtaking detail. All designers and anyone who loves fashion will find this volume a huge source of inspiration, as will all fans of off-the beaten-track travel destinations. "Fabulous to dip in to, full of inspiration and intrigue, you'll feel like you've made the journey yourself!". ("Craftsman Magazine"). "Fantastically vibrant bright turbans and intricate embroidery galore". ("Wanderlust"). "Lovely a wealth of illustrations of people and their finery all over the world". ("The Irish Times"). ...Show more

$30.00
NZD
Category: Fashion
This absorbing publication explores a relatively new sector in the local Australian fashion industry ? part of a global phenomenon ? where faith and fashion form a new relationship. From street style to red carpet dresses, this book explores the emerging modest fashion market and the work of a new gener ation of Australian designers and retailers offering stylish clothing for Muslim and non-Muslim women. The focus is a group of Sydney-based Muslim entrepreneurs designing, retailing and marketing stylish clothing for the growing number of Muslim women who want to dress creatively and fashionably while still expressing their faith. Many of these labels were founded by Muslim women whose own experience of putting on the headscarf and not being able to find modest fashionable styles led them to start designing and making their own clothes. Their stories and experiences are largely told in their own words with accompanying images of their fashion choices. There are also profiles of Sydney?s first Muslim fashion bloggers, who are building online communities with creative tips on modest dressing. And inspired by another fashion blog, Scott Schuman?s The Sartorialist, the book includes a series of images from photo shoots at events and locations around Sydney, showing the diversity and creativity of Australian Muslim women?s style. ...Show more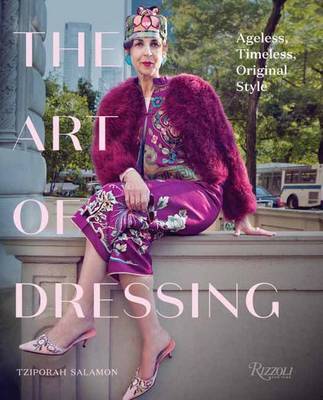 $90.00
NZD
Category: Fashion
In The Art of Dressing, Tziporah Salamon features women known for their personal style and women whom she admires and who inspire her, all over the age of 50. Salamon also includes sections breaking down the principles of dressing, such as: knowing your body and what looks good on it, shopping for the e ssentials; colour, balance, and proportion; and, above all, good tailoring. Salamon teaches women to be chic without spending a fortune. For her, dressing is about joy, play, and creativity. The women included are stylish creative types, from well-known icons such as fashion writer Amy Fine Collins, artist Michele Oka Doner, and dancer Carmen de Lavallade, to less famous but high-profile women who are great dressers such as Marjorie Stern and Ruth Lande Shuman, and Tziporah herself. Full of inspiration and how-to instruction that readers can apply to their own wardrobes and outfits, The Art of Dressing is the ultimate guide for the stylish older woman. ...Show more
$65.00
NZD
Category: Fashion
In this beautiful new book, Olivier Dupon introduces the finest modern jewelers practising today. Featuring 108 both up-and-coming and established designers, the book is divided into nine categories inspired not by traditional jewelry typology, but by style and look. Rough stones appear with exquisitely faceted gems; organic forms vie with geometric structures; feathers and leather take their place next to platinum and diamonds. The book showcases fine jewelry, fashion jewelry, luxe jewelry, conceptual jewelry, and much much more. Over 800 mainly colour photographs display the jewelry alongside portraits of the designers at work, shots of sketches and works in progress, studios and boutiques. Complete with short, informative profiles and useful contact details for the designers, as well as a listing of recommended shops, this publication offers a wealth of inspiring material and is a must for any aficionado of jewelry, design or craft. ...Show more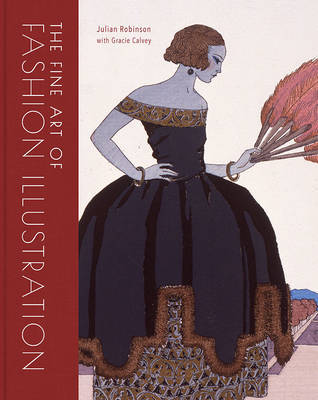 $80.00
NZD
Category: Fashion
The Fine Art of Fashion Illustration is a visual celebration of fashion image making and illustration from the Renaissance to the end of the Art Deco period, when studio photography became predominant in the promotion of new fashionable styles. It shows fashion illustration as an art form of allure and beauty, as captured by talented image-makers and printed in publications spanning centuries. Featuring over 300 illustrations, it is a beautiful and comprehensive document of the talent and artistry that went into the design and making of European fashion images from the second half of the sixteenth century to the first half of the twentieth century. ...Show more
$35.00
NZD
Category: Fashion
Ever wondered why Yayoi Kusama dresses in dots or dreamt of asking Picasso: why the Breton tee? Enter sARTorial, a fun guide to the signature looks of 60 key artists from the 19th century to today. Short texts unpack the style essentials of icons such as Claude Monet to millennials including Tauba Auer bach, revealing how they construct their looks and why it reflects the works they create. Featuring fantastic images of the artists in all their splendour, sARTorial is essential reading for anyone looking to decode the 'drobe, and gain valuable insight into the cult of the artist.   ...Show more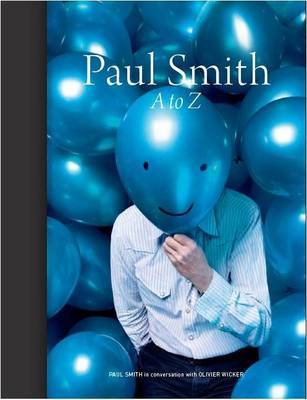 $50.00
NZD
Category: Fashion
Paul Smith has created one of the world's most successful fashion brands. In this richly illustrated book, including many never before published personal photographs, excerpts from interviews with Paul Smith recount his history and explain his approach to design. This talented creator finds inspiration everywhere and this alphabetical manual highlights the eclectic sources of inspiration behind his unforgettable designs. For instance; B is for Bowie, Smith explains how David Bowie's look and music influenced his design. Telling how he first went to see Bowie in concert in 1967, the year he met his wife, Smith shares his personal connection to the musician and links certain elements in his design s that are irreverent, innovative and androgynous to Bowie. The book reveals the unique way in which Paul Smith sees the world, suggesting how he has continually been able to anticipate and re-imagine the trends of popular culture, since opening his first boutique in 1970. ...Show more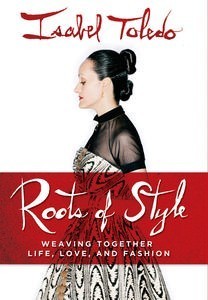 $37.00
NZD
Category: Fashion
"Roots of Style" is a rare look into the mind, life, and journey of one of our generation's most coveted fashion designers, Isabel Toledo. From the nostalgic and permanent in-fluence of her upbringing in Cuba and the serendipitous love that materialized her vision and fueled her conviction, to the timel ess mark she continues to make on the fashion industry, Isabel weaves together all of her impressions to express her true inspiration and authenticity. Isabel's words - interpreted by artwork from her husband, one of fashion's most prolific illustrators, Ruben Toledo - tell an eloquent and visually stunning story about how fashion gave a form of communication to a curious girl who was fascinated by design, craftsmanship, and sewing. Through Isabel's personal and engaging accounts, "Roots of Style" inspires readers to follow their instincts, trust their individuality, and discover their own personal style signature. ...Show more