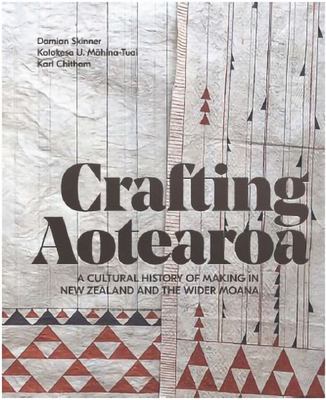 $85.00
NZD
Category: NZ Non-Fiction
A major new history of craft that spans three centuries of making and thinking in Aotearoa New Zealand and the wider Moana (Pacific). It tells the previously untold story of craft in Aotearoa New Zealand, and proposes a new idea of craft - one that acknowledges Pakeha, Maori and wider Moana histories of making, so that the connections, as well as the differences and tensions, can be identified and explored. ...Show more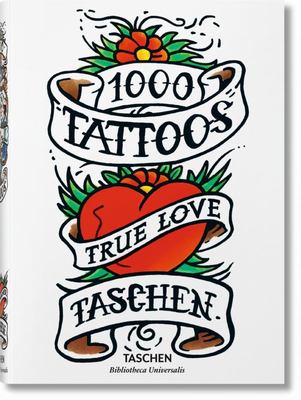 1000 Tattoos
by Burkhard Riemschneider (Editor)
$45.00
NZD
Category: Decorative Art | Series: Bibliotheca Universalis Ser.
Wearable art: An exploration of tattoos past and present Whether you're thinking of getting a tattoo or just want to see to what lengths others have gone in decorating their bodies, this is the book to check out. This edition of 1000 Tattoos explores the history of the art worldwide via designs and phot os--from 19th-century engravings to tribal body art, from circus ladies of the '20s to classic biker designs--giving a fascinating insight into the art of tattooing. About the Series: Bibliotheca Universalis -- Compact cultural companions celebrating the eclectic TASCHEN universe at an unbeatable, democratic price Since we started our work as cultural archaeologists in 1980, the name TASCHEN has become synonymous with accessible, open-minded publishing. Bibliotheca Universalis brings together nearly 100 of our all-time favorite titles in a neat new format so you can curate your own affordable library of art, anthropology, and aphrodisia.Bookworm's delight -- never bore, always excite Text in English, French, and German ...Show more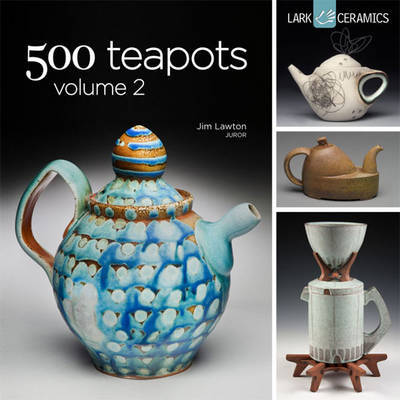 $50.00
NZD
Category: Decorative Art | Series: 500 Series
The breathtaking 500 Teapots launched a bestselling series - and it remains hugely popular. Now comes a gorgeous follow-up that documents the continued vitality of the form and of a new group of top international artists. Ranging from classically beautiful to wonderfully witty to wildly imaginative and ultramodern, these teapots will inspire ceramicists, collectors, crafters and enthusiasts. ...Show more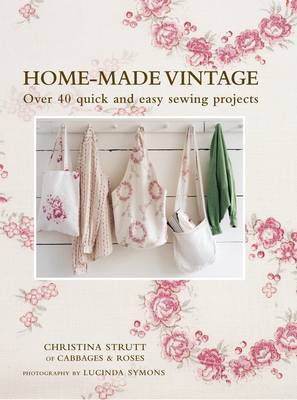 $35.00
NZD
Category: Decorative Art
40 easy-to-sew projects from the creative talent of Cabbages & Roses, the vintage-style fabric company, that will transform your home into a pure and pretty tableau of handcrafted detail. If you long to give your rooms a vintage air and country-cottage appeal, you will love the retro floral prints a nd timeless designs of Home-made Vintage, your perfect guide to creating handmade, easy elegance in your home. The book offers simple-sew projects to transform every room into the romantic retreat you've always wanted. In this step-by-step guide, Christina Strutt shows readers how to make a wealth of projects for the kitchen and bathroom, conservatory and bedroom - and for giving as gifts as well. A skilled stylist and designer, Christina reveals how to create a look that is personal and unique, but not at all labourintensive. Reusing old fabrics and accessories in new ways allows the vintage and modern to mingle beautifully - and also saves money and time. The charming projects highlighted in this delightful illustrated book include crisp linen chair covers, a chic fabric headboard, pretty flower aprons, dreamy voile bed curtains and soothing scented herbal pillows. ...Show more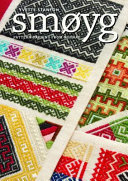 $50.00
NZD
Category: Decorative Art
Here is a how-to guide full of colourful images and enticing projects to help you discover the beauty of Norwegian pattern darning. Pattern darning is a simple counted embroidery technique using basic running stitch, and beginners through to experienced stitchers will find much to delight in this book. Smøyg is used on folk dress, which Norwegians wear for special occasions, and until now there has been no book published specifically on smøyg. This is a book that many have been waiting for! ...Show more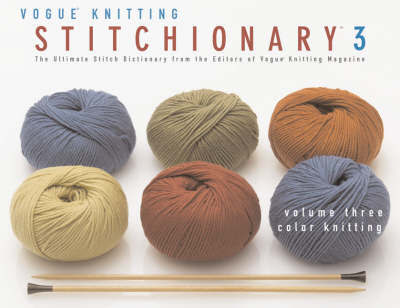 $60.00
NZD
Category: Decorative Art
The final volume in a trio of "Stitchionaries", "Color Knitting" covers the technique with a comprehensive collection from the unparalleled "Vogue[registered] Knitting" archives. As with the other books in the series, it features numerous charts, attractive how-to photographs, over 200 patterns arranged in each chapter from simplest to hardest, and the best instructions available anywhere. With everything from Multicolour to Intarsia and Fair Isle, this will provide novices to the most experienced with a complete catalogue of colourwork. ...Show more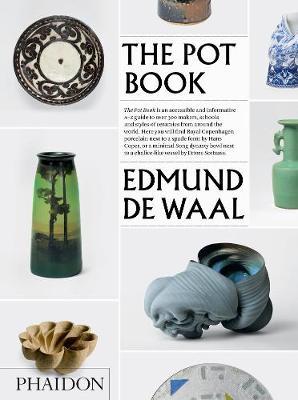 $55.00
NZD
Category: Decorative Art
An A-Z history of ceramic art by one of the world's leading ceramic artists, Edmund de Waal. The history of ceramic art is ingrained in the history of mankind. Clay is one of the very first materials 'invented' by man. An essential part of our lives it has been moulded, thrown, glazed, decorated and fi red for over 30,000 years in order to preserve and transport food and water. And it was on the surface of these early jugs, vases, dishes, plates, beakers and amphorae that man placed some of his first decorative markings. In more recent times clay has been used not just by artisans and potters, but also by artists, designers and architects. The Pot Book is the first publication to document the extraordinary range and variety of ceramic vessels of all periods, from a delicate bowl made by an unnamed artisan in China in the third millennium bc, or a jug made in eighteenth-century Dresden, to a plate made by Picasso in 1952, a 'spade form' made by Hans Coper or the vases of Grayson Perry today. Each entry is sequenced in alphabetical order by the name of the artist/potter, the school, or style, creating a grand tour through the very finest examples of the art form. ...Show more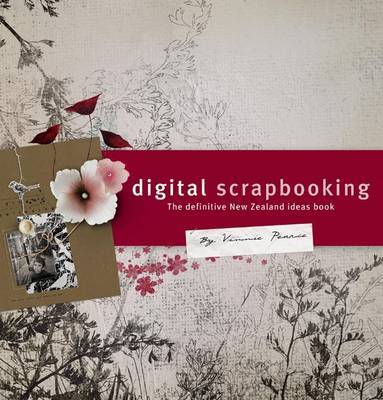 $45.00
NZD
Category: Decorative Art
Digital scrapbooking is the exciting fast-growing hobby that's taking the craft scene by storm. Instead of cutting and pasting your pictures into an album, you use digital photos, clip art, graphic textures and embellishments to make mementoes on your computer screen. They can then be printed out onto p aper, fabric and ceramics - multiple times. Now for the first time a New Zealand book that shows you how to do it. From the basics (software, supplies etc), to organisational tips, design principles, tutorials on special techniques, and reader challenges, this new publication will inspire creativity in both beginners and experts. ...Show more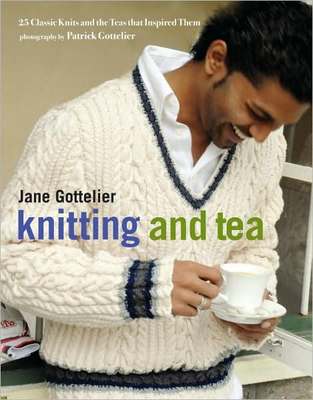 $78.00
NZD
Category: Decorative Art
Crisp lace table linens. Tinkling silver spoons on saucers. The billowing steam of freshly-brewed tea. Skeins of fine yarn on delicate needles. "Knitting and Tea" brings together these two hallowed traditions in all their beauty, charm, and poise. The author takes you on a journey from the lush tea plan tations of Sri Lanka to the tearooms in the United Kingdom to explore the intertwining history of these two passions. The luxurious photographs of each location entice you to sit and sample the delectable teatime recipes included and to knit designs that evoke classic elegance. From a stately Cricket Sweater to lovely Tea Cozies, an embellished Cupcake Cardigan, and timeless Argyle Socks, the author shows you how knitting and tea can go hand-in-hand anywhere. ...Show more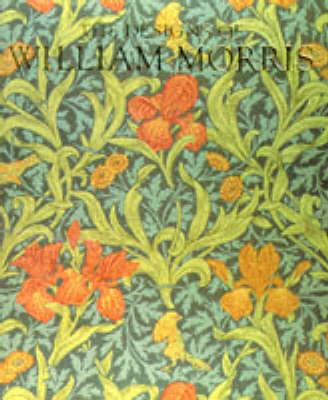 $16.00
NZD
Category: Decorative Art | Series: Miniature Editions
Produced in a pocket-sized, jacketed-paperback format, Phaidon's miniature editions make ideal gifts and desirable possessions. Each book features a wealth of finely reproduced colour images.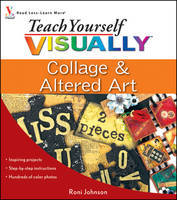 $33.00
NZD
Category: Decorative Art | Series: Teach Yourself Visually Consumer
This book presents step-by-step visual guidance on a hot crafting trend. Collage and altered art pull together elements of paper crafting, jewelry making, sewing, drawing, painting, and journaling to create pieces that express an individual's creativity and unique point of view. This comprehensive book shows readers how to use various collage techniques and materials to create everything from super-hot artist trading cards to greeting cards to jewelry pieces. Step-by-step color photos make it easy for readers to follow along. Roni Johnson (Albion, IN) is an artist specializing in rubber stamping and altered arts. She designs for manufacturers and retail companies, and her works have been featured in many magazines and at national craft and hobby conventions. ...Show more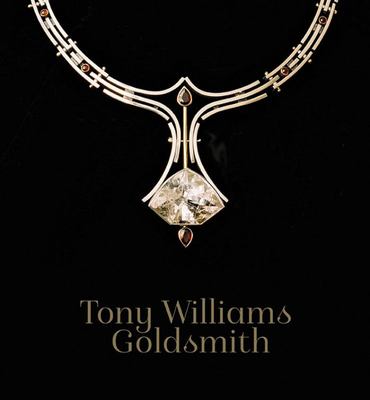 $80.00
NZD
Category: NZ Art and Artists
Arguably one of the finest jewellers and goldsmiths working in New Zealand, Tony Williams has both expanded and enhanced New Zealand jewellery-making over the past 40 years. From exquisite dragonfly brooches to a jewelled serpent eating its tail, from exotic butterflies to bold necklaces, elegant earrin gs and magnificent rings, here is an original artistic mind at work. He has not pandered to fashions or trends and has not succumbed to the conventions of either 'traditional jewellery' or of 'contemporary jewellery'. --Kobi Bosshard Tony Williams Goldsmith explores the jeweller's inspired career starting with his training in Birmingham and culminating with the triumph of his Dunedin-based gallery, and is graced throughout with images of Williams' most stunning and unique pieces; pieces that reveal a playful, dazzling brilliance brought about by masterful craftsmanship. The book features an insightful essay covering the arc of Williams' career by award-winning novelist Emma Neale, along with an essay by art critic Rigel Sorzano. Also showcased are photographs of Williams' specialist enamel work including a series capturing the making of an enamelled dragon brooch. Sumptuously illustrated, Tony Williams Goldsmith celebrates the creativity, skill and imaginative vision of an artisan who follows his own pathway. ...Show more