$33.00
NZD
Category: Creativity
A new, gorgeously repackaged edition of the classic companion to The Artist's Way.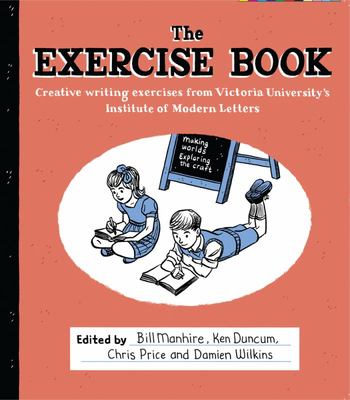 $35.00
NZD
Category: Writing & Reading
The Exercise Book collects over fifty creative writing exercise used by Bill Manhire and his colleagues, not only at Victoria but throughout New Zealand and around the world. The celebrated writer/teachers who have contributed include Elanor Catton, Curtis Sittenfeld, Emily Perkins, David Vann, Elizabet h and Sara Knox, Dora Malech and Kirsty Gunn. This book will be an indispensible resource for teachers and students, and excellent stimulation and entertainment for anyone wanting to give writing a go. Exercises give your body a work-out.These exercises do the same for your imagination. The Exercise Book is full of stimulating trigger ideas – a treasure trove for writers.  There are writing prompts here that will help those who are just beginning. There are others that tackle the dreaded condition known as writer's block. Several exercises are designed specifically for the high school classroom. The contributors are all published and successful writers. They include staff from Victoria's famed creative writing program – Ken Duncum, Bill Manhire, Chris Price, Damien Wilkins – and many others associated with the program as teachers and graduates. There are exercise ideas from writers like Emily Perkins, David Vann, Nigel Cox, Curtis Sittenfeld, Kate De Goldi, Dora Malech, Lavinia Greenlaw, Laurence Fearnley, Eirlys Hunter, James Brown, Kate Camp, Dinah Hawken, Jenny Bornholdt, Paula Morris, Hinemoana Baker, Catherine Chidgey and Kirsty Gunn – plus advice on how to create whole fictional worlds from Elizabeth and Sara Knox, from David Geary and Eleanor Catton. In between are exercises from a host of New Zealand and international writers that explore the nuts and bolts of craft – in poetry, fiction and scriptwriting – along with others that tap the sources of inspiration or show the value of revision and editing.   ...Show more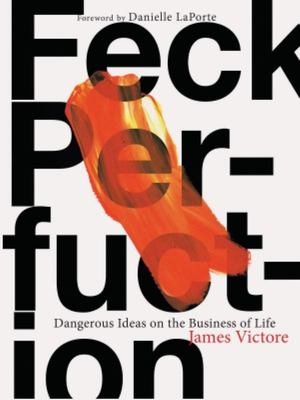 $40.00
NZD
Category: Enrichment
"James Victore is a dangerous man. His ideas on optimizing your creativity, doing wow work and building a life that inspires will devastate your limits. And show you how to win. Read this book fast." --Robin Sharma, #1 bestselling author ofThe Monk Who Sold His Ferrari Begin before you're ready. Renow ned designer and professional hell-raiser James Victore wants to drag you off your couch and throw you headfirst into a life of bold creativity. He'll guide you through all the twists, trials, and triumphs of starting your creative career, from finding your voice to picking the right moment to start a project (hint: It's now). Bring your biggest, craziest, most revolutionary ideas, and he will give you the kick in the pants you need to make them real. No matter what industry or medium you work in, this book will help you live, work, and create freely and fearlessly. Here are some dangerous ideas: * The things that made you weird as a kid make you great today. * Work is serious play. * Your ego can't dance. * The struggle is everything. * Freedom is something you take. * There ain't no rules. Take a risk. Try them out. Live dangerously. More praise forFeck Perfuction: "In James Victore's new book, he unequivocally proves why he is the master he is. In every chapter, he challenges and inspires the reader to reach for more, to try harder and to create our best selves. It is a magnificent and momentous experience. (All true)." --Debbie Millman, HostDesign Matters "James Victore got famous creating tough posters that shook me to the core. He now does the same using the written word. To you." --Stefan Sagmeister, designer ...Show more
$33.00
NZD
Category: Creativity
"Flow," that enviable condition of complete creative absorption, is hard for most of us to achieve in everyday life. In Conscious Creativity, Philippa Stanton offers us the key to the door: this book is a guide to unlocking your potential and making flow a natural part of your daily creative practice. R eaders will find these pages packed with joyful wisdom, which will simultaneously open their eyes to the beauty of ordinary things and enable them to make the connection with their own creative impulses to ensure the best possible results. Rich, breathtaking new photography specially created for this book reinforces each lesson in an unforgettably visual way. ...Show more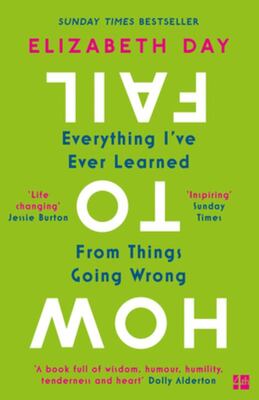 $25.00
NZD
Category: Enrichment
Inspired by her hugely popular podcast, How To Fail is Elizabeth Day's brilliantly funny, painfully honest and insightful celebration of things going wrong. This is a book for anyone who has ever failed. Which means it's a book for everyone. If I have learned one thing from this shockingly beautiful ve nture called life, it is this: failure has taught me lessons I would never otherwise have understood. I have evolved more as a result of things going wrong than when everything seemed to be going right. Out of crisis has come clarity, and sometimes even catharsis. Part memoir, part manifesto, and including chapters on dating, work, sport, babies, families, anger and friendship, it is based on the simple premise that understanding why we fail ultimately makes us stronger. It's a book about learning from our mistakes and about not being afraid. Uplifting, inspiring and rich in stories from Elizabeth's own life, How to Fail reveals that failure is not what defines us; rather it is how we respond to it that shapes us as individuals. Because learning how to fail is actually learning how to succeed better. And everyone needs a bit of that. ...Show more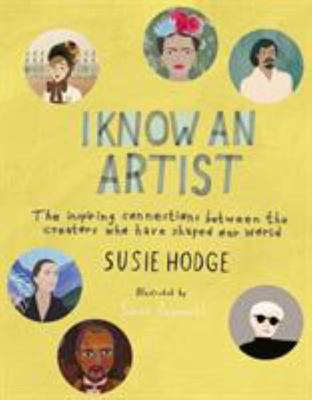 $45.00
NZD
Category: Creativity
I Know an Artist is a collection of 84 illustrated portraits that reveal the fascinating connections between the world's most famous artists. Whether through teaching, as in the case of Paul Klee and Anni Albers; a mutual muse, as seen in the flowers of Georgia O'Keeffe and Takashi Murakami; or an inspi rational romantic coupling like that of Lee Krasner and Jackson Pollock. In telling the stories of these creatives lives and achievements - each extraordinary and oftentimes ground-breaking - Susie Hodge exposes the fascinating web of connections that have fostered some of the world's art masterpieces. Some connections are well-known, whereas others span both time and place, linking pioneers in art in fascinating and unexpected ways. Illustrated in colourful tribute to each artists' unique style, I Know An Artist is an illuminating and celebratory account of some of the art world's most compelling visionaries. ...Show more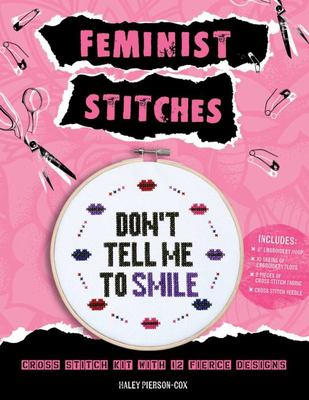 $33.00
NZD
Category: Feminism
Feminist Stitches is a cross-stitch kit designed to inspire and empower feminists of all crafting levels.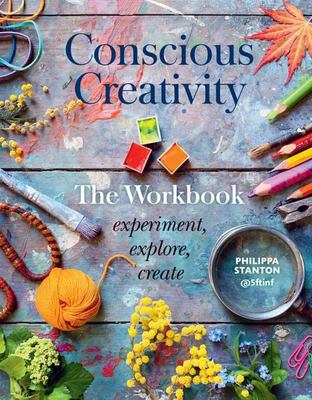 $28.00
NZD
Category: Creativity
Conscious Creativity: The Workbook is an exciting, interactive journal to help readers connect with their creative impulses.
$24.00
NZD
Category: Writing & Reading
Being a writer is good because you get paid to write stuff up, you can stay home and work in your pajamas and you get to travel because it's research. Being a writer is bad when you're sitting all by yourself staring at a blank page. Brigid Lowry knows the highs and lows of being a writer, but she still thinks it's a joy. In this book she takes you on a journey to discover yourself and what you really want to say AND how to make it juicy and original. So, what do you need to begin? Where can you find ideas? How can you make your writing better? What can you do if you get stuck? Let Brigid inspire you to doodle, daydream and discover your creativity - then write hard and fast into the wild land of your imagination. First published 2008. ...Show more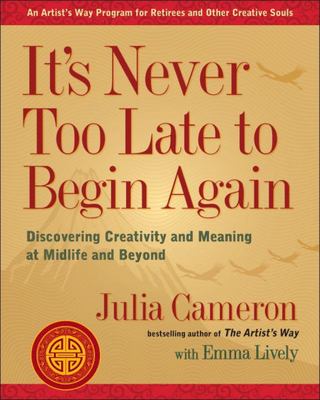 $45.00
NZD
Category: Creativity | Series: Artist's Way Ser.
"The book you hold in your hands is the distillate of a quarter century's teaching. It is my attempt to answer, 'What next?' for students who are embarking on their 'second act.'" --Julia Cameron Julia Cameron has inspired millions with her bestseller on creativity, The Artist's Way. In It's Never Too Late To Begin Again, she turns her eye to a segment of the population that, ironically, while they have more time to be creative, are often reluctant or intimidated by the creative process. Cameron shows readers that retirement can, in fact, be the most rich, fulfilling, and creative time of their lives. When someone retires, the newfound freedom can be quite exciting, but also daunting. The life that someone had has changed, and the life to come is yet to be defined. In this book, Cameron shows readers how cultivating their creative selves can help them navigate this new terrain. She tells the inspiring stories of retirees who discovered new artistic pursuits and passions that more than filled their days--they nurtured their souls. This twelve-week course aimed at defining--and creating--the life you want to have as you redefine and re-create yourself, this book includes simple tools that will guide and inspire you to make the most of this time in your life: - Memoir writing offers an opportunity to reflect on and honor past experience. This book guides you through the daunting task of writing an entire memoir, breaking it down into manageable pieces. - Morning Pages--private, stream-of-consciousness writing done daily--allow you to express wishes, fears, delights, resentments, and joys, which in turn, provide focus and clarity for the day at hand. - Artist Dates encourage fun and spontaneity. - Solo Walks quell anxiety and clear the mind. This fun, gentle, step-by-step process will help you explore your creative dreams, wishes, and desires...and help you quickly find that it's never too late to begin again. ...Show more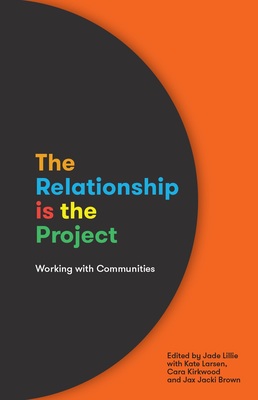 $33.00
NZD
Category: Creativity
A new 'right now' resource to help artists, cultural workers and organisations better engage with community-based projects There is increasing demand on artists, institutions and organisations to work well in community-engaged contexts, but few resources or training opportunities are currently available to develop the sector's capacity in this area. The breadth of the advice shared in this non-academic, practitioner-led book includes insights into the ethics and logistics of working in community contexts – from collaboration and leadership to platforming and duty of care. Contributors include Genevieve Grieves about working in First Nations contexts; Caroline Bowditch on access and disability; Dianne Jones, Odette Kelada and Lilly Brown on racial literacy; Ruth De Souza and Robyn Higgins on cultural safety in the arts; as well as Esther Anatolitis, Adolfo Aranjuez, Paschal Berry, Lenine Bourke, Tania Cañas, Rosie Dennis, Alia Gabres, Eleanor Jackson, Samuel Kanaan-Oringo, Fotis Kapetopoulos, Kate Larsen, Lia Pa'apa'a, Anna Reece, Daniel Santangeli, and Jade Lillie herself. ...Show more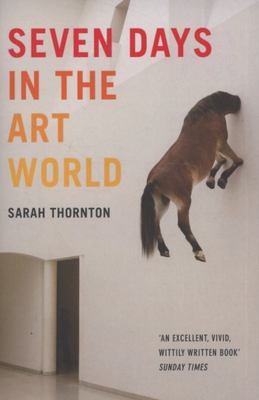 $29.00
NZD
Category: Creativity
Contemporary art has become a mass entertainment, a luxury good, a job description and, for some, a kind of alternative religion. Sarah Thornton's shrewd and entertaining fly-on-the-wall narrative takes us behind the scenes of the art world, from art school to auction house, showing us how it works, and giving us a vivid sense of being there. ...Show more