$40.00
NZD
Category: Couples
Developed by Dr Sue Johnson over 20 years ago, emotionally focused therapy (EFT) de-escalates conflict, creating a safe emotional connection between partners. In 'Hold Me Tight', Johnson presents her highly effective therapy model to the general public for the first time.
Heartsick
by Jessie Stephens
$40.00
NZD
Category: Relationships
When Jessie Stephens went through a difficult breakup, she started to look for books or stories that would reflect her experience and perhaps give her some hope for the future. There were plenty of guide books in the '101 tips to cure a broken heart' vein, but what Jessie wanted were stories. She wanted to read about other people's experiences, to see the universalities, and to feel connected to others who were struggling in a similar way. Now she's written the book she needed to read - a close-up, compelling narrative nonfiction account of many lows and occasional surprising highs of heartbreak. Based on intensive interviews with three main subjects, Jessie has woven together three vastly different - yet breathtakingly similar - stories of heartbreak. Claire has returned from London to the dust and familiarity of her childhood home, Toowoomba, after breaking up with her girlfriend Maggie. Patrick is a lonely uni student, until he teams up with Caitlin on a group project - but does she feel as connected as he does? And Ana is happily married with three children, until the night she falls in love with her best friend. Bruising, beautiful, achingly specific but wholeheartedly universal, Heartsick reminds us that emotional pain can make us as it breaks us, and that storytelling has the ultimate healing power. ...Show more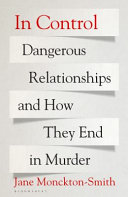 In Control
by Jane Monckton-Smith
$33.00
NZD
Category: Feminism
In the UK, every week three women are killed by their partners. Over half the women killed by men are killed by a current or ex-partner. On average domestic abuse victims are assaulted 68 times before calling the police.There is a domestic violence epidemic happening right now, yet as a society we still turn a blind eye to it. In a culture that has normalised misogyny, we determinedly cling to the belief that domestic violence is a private matter in which both parties bear some responsibility. Even our legal system legitimises the idea that people who hurt or kill their partners have snapped and lost control, committed a 'crime of passion'. But domestic violence has a clear pattern. Jealousy. Controlling behaviour. Stalking. Verbal abuse. A history of violence. Specialising in homicide, stalking and coercive control, internationally renowned forensic criminologist and former police officer Jane Monckton-Smith has spent decades researching domestic violence cases that have ended in homicide. From her research she developed an 8-stage timeline which has revolutionised the approach to predicting homicide in domestic abuse cases. Part case study, part social commentary and part memoir of a woman dealing with domestic homicide, In Control shows that there are clear signs when a relationship is about to turn violent we've just been trained not to see them. ...Show more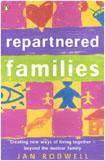 $27.00
NZD
Category: Stepfamilies
What can we do when our 'blended' families just won't blend? One of Auckland's most experienced and respected Auckland family therapists, Jan Rodwell, has examined this and other key questions on 'new', 'reconstituted' or 'repartnered' families. From her work and her personal experience, Rodwell unders tands the challenges of new family dynamics. She is also clear that new solutions are sometimes needed. Filling a big gap in the literature, her vital book is written with honesty and clarity, offering sound advice and illustrated by case histories. ...Show more
$25.00
NZD
Category: Relationships
'A groundbreaking book that redefines what it means to be in a relationship.' - John Gray, PhD., bestselling author of Men Are from Mars, Women Are from Venus Is there a science to love? In this groundbreaking book, psychiatrist and neuroscientist Amir Levine and psychologist Rachel S. F. Heller reveal how an understanding of attachment theory - the most advanced relationship science in existence today - can help us find and sustain love. Pioneered by psychologist John Bowlby in the 1950s, the field of attachment explains that each of us behaves in relationships in one of three distinct ways: Anxious people are often preoccupied with their relationships and tend to worry about their partner's ability to love them back. Avoidant people equate intimacy with a loss of independence and constantly try to minimize closeness. Secure people feel comfortable with intimacy and are usually warm and loving. With fascinating psychological insight, quizzes and case studies, Dr Amir Levine and Rachel Heller help you understand the three attachment styles, identify your own and recognise the styles of others so that you can find compatible partners or improve your existing relationship. An insightful look at the science behind love, Attached offers readers a road map for building stronger, more fulfilling connections. ...Show more
$40.00
NZD
Category: Infidelity
From a clinical psychologist who served as a clinical supervisor in the Department of Psychology at Yale University, received the CPA's award for Distinguished Contribution to the Practice of Psychology, and has treated couples and trained therapists for over four decades, this newly updated, award-winn ing book provides concrete, proven strategies for those who seek to survive their partner's infidelity and to rebuild the relationship after an affair. There is nothing quite like the devastation caused when a partner has been unfaithful. Hurt partners often experience a profound shattering of their familiar and valued sense of self and fall into a depression that can last for years. For the relationship, infidelity is often a death blow. This new third edition of After the Affair, with more than 600,000 copies sold, helps guide both hurt and unfaithful partners through three stages of healing: normalizing the crisis, deciding whether to recommit to their partner, and rekindling trust and sexual intimacy. It includes a new section in which patients ask questions not addressed in previous editions, and the author provides concrete strategies for earning trust and forgiveness. ...Show more
$45.00
NZD
Category: Communication | Series: Nonviolent Communication Guides
What is Violent Communication? If "violent" means acting in ways that result in hurt or harm, then much of how we communicate --judging others, bullying, having racial bias, blaming, finger pointing, discriminating, speaking without listening, criticizing others or ourselves, name-calling, reacting when angry, using political rhetoric, being defensive or judging who's "good/bad" or what's "right/wrong" with people-- could indeed be called "violent communication." What is Nonviolent Communication? Nonviolent Communication is the integration of four things: ; Consciousness: a set of principles that support living a life of compassion, collaboration, courage, and authenticity ; Language: understanding how words contribute to connection or distance ; Communication: knowing how to ask for what we want, how to hear others even in disagreement, and how to move toward solutions that work for all ; Means of influence: sharing "power with others" rather than using "power over others" Nonviolent Communication serves our desire to do three things: ; Increase our ability to live with choice, meaning, and connection ; Connect empathically with self and others to have more satisfying relationships ; Sharing of resources so everyone is able to benefit ...Show more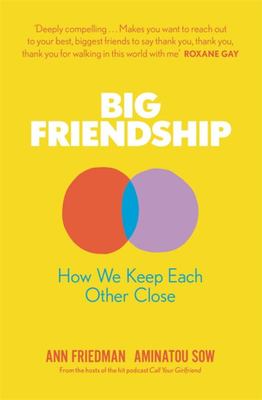 $38.00
NZD
Category: Relationships
A funny, frank and genuinely helpful book about female friendship by the two women behind the hugely successful podcast CALL YOUR GIRLFRIEND - and the term 'shine theory'.  From the hosts of hit podcast CALL YOUR GIRLFRIEND comes the bible on how to keep each other close.  You meet - and there's a spar k. You want to know everything about each other. You spill your secrets, you spend all weekend together, you go on holiday. You fight, and it's gut-wrenching. You see each other through the worst times and the best. You know each other better than parents, siblings, lovers. You stay in touch when miles apart. You will always be there.  This is the most important relationship of your life. This is your Big Friendship.  A close, fulfilling friendship is the key to happiness - everyone from Greek philosophers to Instagram influencers will agree. But for all that, we don't talk enough about what it takes to nurture friendships for the long haul.  Telling the story of their own ten-year, complex, loving friendship, Aminatou and Ann share their hard-won wisdom with honesty, hilarity and compassion. They've weathered life-threatening health scares, long-distance living, racial tension, emergency counselling and one unfortunate Thanksgiving dinner eaten in a parking lot. And they know: the most important part of a Big Friendship is making the investment in each other.  This is a bible to treasure and a gift to bestow - an inspiring and entertaining testament to the power of society's most underappreciated relationship, showing how it can survive anything and become a life-affirming bond. ...Show more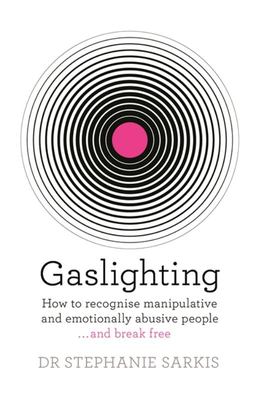 $38.00
NZD
Category: Relationships
Gaslighting. What it is, how you can spot it - and how you can break free He's the charmer - the witty, confident, but overly controlling date. She's the woman on your team who always manages to take credit for your good work. He's the neighbour who swears you've been putting your rubbish into his bins, or the politician who can never admit to a mistake. Gaslighters are master controllers and manipulators, often challenging your very sense of reality. Whether it's a spouse, parent, co-worker, or friend, gaslighters distort the truth - by lying, withholding, triangulation, and more - making their victims question their own reality and sanity. Dr Stephanie Sarkis delves into this hidden manipulation technique, covering gaslighting in every life scenario, sharing: · Why gaslighters seem so 'normal' at first · Warning signs and examples · Gaslighter 'red flags' on a first date · Practical strategies for coping · How to co-parent with a gaslighter · How to protect yourself from a gaslighter at work · How to walk away and rebuild your life With clear-eyed wisdom and empathy, Dr Sarkis not only helps you determine if you are being victimized by a gaslighter - she gives you the tools to break free and heal. ...Show more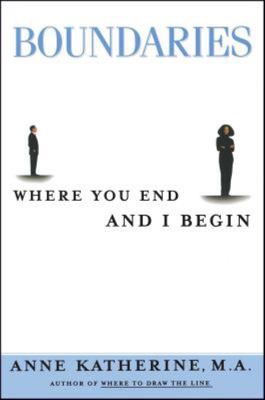 $30.00
NZD
Category: Relationships
Some boundaries are obvious, such as the physical space surrounding you. You are affected when this boundary is crossed--if you are shoved, or kissed; if you are touched suggestively, if a stranger simply stands too close. Some boundaries are harder to see, but they are just as important, and affect you just as much--emotional boundaries. Boundaries can bring order to your life, strengthen your relationships with yourself and others, and are essential to your mental and physical health. Real-life stories throughout the book illustrate the ill effects of not setting limits, and the benefits of protecting your own personal boundaries and respecting those of others Which of the following are boundary violations? "Esther tells Betty a secret Mary told her. Your therapist invites you to go for coffee. Your boss wants to know the details of your personal life. Your boss asks you if you'd like a hug. Mom tells little Debbie about her troubles with Dad. Your new neighbor pats you on the bottom as he turns away. Your mother makes a comment about your being overweight." All but one of the above incidents violate boundaries (your boss asks you if you'd like a hug). In Boundaries: Where You End and I Begin, Anne Katherine explains what healthy boundaries are, how to recognize if your personal boundaries are being violated, and what you can do to protect yourself. For anyone who has walked away from a conversation, a meeting, or a visit with others feeling violated and not understanding why, this is a book that can help. ...Show more
$28.00
NZD
Category: Relationships
Just as Masters and Johnson were pioneers in the study of human sexuality, so Dr. John Gottman has revolutionized the study of marriage. As a professor of psychology at the University of Washington and the founder and director of the Seattle Marital and Family Institute, he has studied the habits of mar ried couples in unprecedented detail over the course of many years. His findings, and his heavily attended workshops, have already turned around thousands of faltering marriages.          This book is the culmination of his life's work: the seven principles that guide couples on the path toward a harmonious and long-lasting relationship. Straightforward in their approach, yet profound in their effect, these principles teach partners new and startling strategies for making their marriage work. Gottman helps couples focus on each other, on paying attention to the small day-to-day moments that, strung together, make up the heart and soul of any relationship. Being thoughtful about ordinary matters provides spouses with a solid foundation for resolving conflict when it does occur and finding strategies for living with those issues that cannot be resolved.          Packed with questionnaires and exercises whose effectiveness has been proven in Dr. Gottman's workshops, The Seven Principles for Making Marriage Work is the definitive guide for anyone who wants their relationship to attain its highest potential. The Seven Principles for Making Marriage Work is the result of Dr. John Gottman's many years of closely observing thousands of marriages. This kind of longitudinal research has never been done before. Based on his findings, he has culled seven principles essential to the success of any marriage. Maintain a love map. Foster fondness and admiration. Turn toward instead of away. Accept influence. Solve solvable conflicts. Cope with conflicts you can't resolve. Create shared meaning. Dr. Gottman's unique questionnaires and exercises will guide couples on the road to revitalizing their marriage, or making a strong one even better. ...Show more
$37.00
NZD
Category: Couples | Series: Sex and Intimacy Ser.
The greatest sexual pleasure and emotional fulfilment in a person's lifetime is possible in the middle and later years, when he or she has developed a mature sense of self and found genuine intimacy with another person. That's the exciting message of this daring and pioneering work, which challenges cou ples to work together on the sexual and emotional blocks that hold them back from total satisfaction with each other. As you open the pages of this book, you'll meet couples who share the same predicaments and obstacles as you and your partner. With humour, compassion, and unusual candour, Dr Schnarch and the couples address the intimate secrets of their marriage, revealing ideas and techniques that are directly applicable to your own relationship. With a new preface by the author for this updated edition, Passionate Marriage is a respectful, erotic, uplifting, and spiritual guide dedicated to making love and intimacy a reality for every couple. It's a book to read and reread often for inspiration and enlightenment. ...Show more