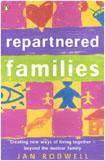 $27.00
NZD
Category: Stepfamilies
What can we do when our 'blended' families just won't blend? One of Auckland's most experienced and respected Auckland family therapists, Jan Rodwell, has examined this and other key questions on 'new', 'reconstituted' or 'repartnered' families. From her work and her personal experience, Rodwell unders tands the challenges of new family dynamics. She is also clear that new solutions are sometimes needed. Filling a big gap in the literature, her vital book is written with honesty and clarity, offering sound advice and illustrated by case histories. ...Show more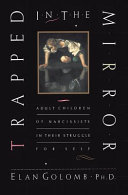 $39.00
NZD
Category: Personality Disorders
In this compelling book, Elan Golomb identifies the crux of the emotional and psychological problems of millions of adults. Simply put, the children of narcissist - offspring of parents whose interest always towered above the most basic needs of their sons and daughters - share a common belief: They bel ieve they do not have the right to exist. The difficulties experienced by adult children of narcissists can manifest themselves in many ways: for examples, physical self-loathing that takes form of overeating, anorexia or bulimia; a self-destructive streak that causes poor job performance and rocky personal relationships; or a struggle with the self that is perpetuated in the adult's interaction with his or her own children. These dilemmas are both common and correctable, Dr. Golomb tells us. With an empathic blend of scholarship and case studies, along with her own personal narrative of her fight for self, Dr. Golomb plumbs the depths of this problem, revealing its mysterious hold on the affairs of otherwise bright, aware, motivated and worthy people. Trapped in the Mirror explores the nature of the paralysis and lack of motivation so many adults feelstress and its role in exacerbating childhood wrongswhy do many of our relationships seem to be "reruns" of the past how one's body image can be formed by faulty parenting how anger must be acknowledge to be overcomeand, most important, how even the most traumatized self can be healed. Rooted in a profoundly humanist traditional approach, and suffused with the benefit of the latest knowledge about intrafamily relationships, Trapped in the Mirror offers more than the average self-help book; it is truly the first self-heal book for millions. ...Show more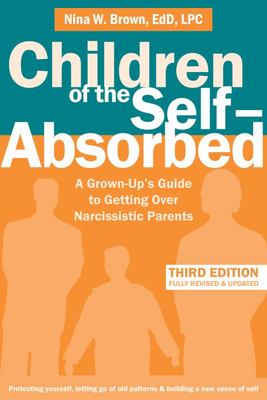 $43.00
NZD
Category: Personality Disorders
Do you have a self-absorbed or narcissistic parent who's made you feel rejected, unloved, or unworthy? Being a parent is usually all about giving of yourself to foster your child's growth and development. But what happens when this isn't the case? Some parents dismiss the needs of their children, asser ting their own instead, demanding attention and reassurance from even very young children. This may especially be the case when a parent has narcissistic tendencies or narcissistic personality disorder (NPD). This fully revised and updated edition of a self-help classic offers a step-by-step approach to resolving conflict and building a meaningful relationship with a narcissistic parent. Children of the Self-Absorbed offers clear definitions of narcissism and narcissistic personality disorder to help you identify the extent of your parent's problem. You'll learn the different types of destructive narcissism and how to recognize their effects on your relationships. Packed with proven techniques, you'll realize that you're not helpless against your parent's behavior, and that you don't have to give up on the relationship. Instead, you'll find realistic strategies and steps for setting up mutually agreed upon behaviors, so you can fulfill your own emotional needs. In this new edition, you'll discover: Skills for managing intense emotions Tools for building character, self-esteem, and self-acceptance How kindness and gratitude can promote self-healing How to build trust and empathy with others ...Show more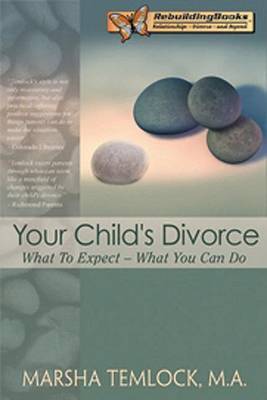 $47.00
NZD
Category: Separation/Divorce
For parents of adult children who just got the unhappy news, and are struggling with a ton of emotions and questions. You're confused, disbelieving, saddened, and determined to help -- somehow. Addresses parental dilemmas with clear, friendly expert advice, exercises and self-examination work, authorita tive legal information, and more. ...Show more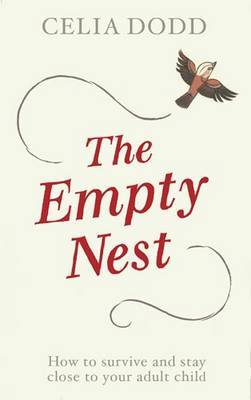 $40.00
NZD
Category: Families
More than half a million parents confront the empty nest for the first time each year. It is one of the most challenging phases of parenting, often creating feelings of loss, lack of purpose and crisis of identity which can lead to depression. Yet it receives little recognition. And contrary to popular opinion it doesn't only affect women who've put their careers on hold: working mothers and fathers suffer too. Equally, it can be a period of liberation and discovery of new challenges, when marriages long overstressed by childcare can be rejuvenated. The book will include plenty of people's experiences; expert comment and advice; and there will be a practical strand full of ideas, inspiration and tips. There will be a strong focus on the positive as well as how to handle the changing relationship with your children to ensure a fulfilling and good relationship going forward, an area of parenting often ignored. ...Show more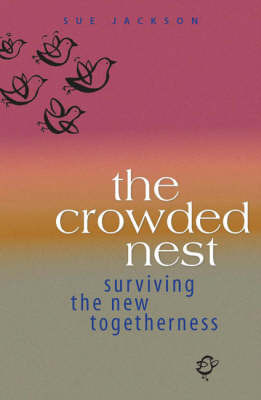 $35.00
NZD
Category: Families
How do middle-aged parents cope with sharing their homes with young adult children? Examines this modern phenomenon with sympathy, humour and wisdom. Offers strategies and insights to help parents and adult children survive and learn to live together.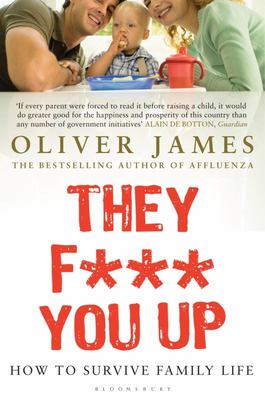 $29.99
NZD
Category: Families
Do your relationships tend to follow the same destructive pattern? Do you feel trapped by your family's expectations of you? Does your life seem overwhelmingly governed by jealousy or competitiveness or lack of confidence? In this ground-breaking book, clinical psychologist Oliver James shows that it is the way we were cared for in the first six years of life that has a crucial effect on who we are and how we behave. Nurture, in effect, shapes our very nature. James combines the latest scientific research with fascinating interviews to show that understanding your past is the first step to controlling your present. ...Show more
$52.00
NZD
Category: Families
Can you love more than one person? Have multiple romantic partners, without jealousy or cheating? Absolutely Polyamorous people have been paving the way, through trial and painful error. Now there's the new book More Than Two: A practical guide to ethical polyamory to help you find your own way.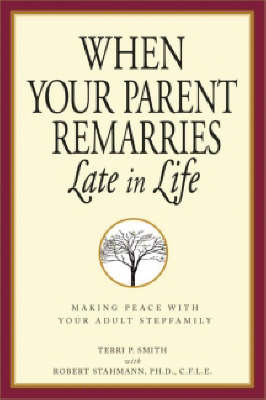 $35.00
NZD
Category: Families
'Grey divorceees' are remarrying in record numbers, as are their widowed and single counterparts, a trend that is shaking up their grown-children, and sending shock waves through extended families everywhere. The issues that come up when parents and their adult children clash over remarriage pack an emo tional as well as financial wallop. Conflicts arise over: family rituals, inheritances and wills, trust funds and prized possessions, living arrangements, care giving and illness. Author Terri P. Smith has interviewed dozens of families torn apart when the parents remarried. As an adult child who struggled to accept her parent's marriage herself, she brings a personal empathy and compassion to her subject. ...Show more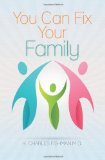 $25.00
NZD
Category: Families
Your family is falling apart and everyone is grudgingly unhappy, the kids are misbehaving and in trouble with the law, your dreams are disintegrating as midlife pokes through, you want your children to thrive and do well. … Trying to solve family problems? This wise, practical book will guide you. You will find yourself and your family on many of its pages and quickly discover that those precious relationships can be saved and preserved. Expertly written by psychiatrist Dr Charles Fishman, the book's principles of change and transformation reach across the many stages of a family life, from "new baby in the house" and "off to school" to "an adolescent has emerged" and "elderly parents come to live". Dr. Charles Fishman develops a refreshing conversation with the reader; you'll feel sure he is talking directly with you and your family. He has 35 years of experience interviewing and treating thousands of families, both in the United States and abroad, and as a psychiatrist, specialising in children, adolescents and adults, he has dedicated his work to the enduring future of the power of the modern family. ...Show more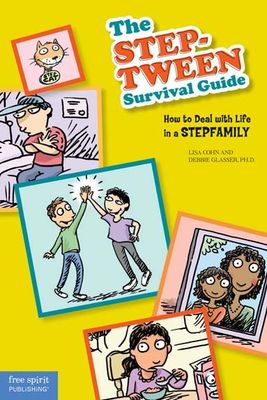 $28.00
NZD
Category: Families
Life as a preteen (a.k.a. 'tween') can be challenging. Life as a step-kid can be equally tough. Put them together, and it can be like climbing Mount Everest...daily. Step-tweens are not only caught between childhood and teenage - they're also often caught between two parents, two families, and two homes . This book lets them know they are not alone, helps them identify and express their feelings, and teaches them how to effectively communicate their wants and needs. The engaging format includes lively illustrations, quizzes, advice from other step-kids, 'survival tools' to use when the going gets rough, and suggestions for what to do when nothing else seems to be working. With "The Step-Tween Survival Guide", tweens will gain the skills and inspiration to both survive and thrive in a stepfamily.This book helps ease the transition to life in a stepfamily, which can be especially difficult for this age group.Kid-friendly design and illustrations make it attractive to tweens. It is written by highly experienced authors with great media connections. ...Show more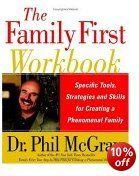 $35.00
NZD
Category: Families
In Dr. Phil's #1 New York Times bestseller Family First: Your Step-by-Step Plan for Creating a Phenomenal Family, he gives parents courage and a solid understanding of the principles for making your family phenomenal. Now, with The Family First Workbook: Specific Tools, Strategies and Skills for Cr eating a Phenomenal Family, Dr. Phil puts you to work practicing purposeful parenting, walking you through scenarios and exercises in which you and your family will act on these proven principles to build pride, unity and hope for the future. You'll master a host of concrete, in-depth tools for raising happy children who approach the world with integrity, honesty and respect. Dr. Phil wants to help parents get their priorities back in order by putting family at the center of their lives. Families don't have to suffer through mediocrity because of parents who don't communicate and children who act out because they aren't receiving the right balance of guidance and discipline. You can shape your household into a functional, supportive, stimulating and safe place -- a place that you and your kids are happy to call home. With innovative individual and group exercises, challenging self-appraisals, a Daily Intention Journal, specific guidelines on managing conflict, special material for divorced and blended families, and much more, the workbook will show you how to be the best role model, guide and advocate for your child. Dr. Phil makes you ask yourself the hard questions, and he reveals the hard truths. You are raising America's future; you must invest the time and energy to do it right. The reward -- a happy, fulfilled home life that lets your children thrive -- will be well worth the work. ...Show more