$21.00
NZD
Category: LBGTQ
Michelle Ruiz Keil's YA fantasy debut about love, found family, and healing is an ode to post-punk San Francisco through the eyes of a Mexican-American girl.   Seventeen-year-old Xochi is alone in San Francisco, running from her painful past: the mother who abandoned her, the man who betrayed her. Then one day, she meets Pallas, a precocious twelve-year-old who lives with her rockstar family in one of the city's storybook Victorians. Xochi accepts a position as Pallas's live-in governess and quickly finds her place in the girl's tight-knit household, which operates on a free-love philosophy and easy warmth despite the band's growing fame.   But on the night of the Vernal Equinox, as a concert afterparty rages in the house below, Xochi and Pallas perform a riot-grrrl ritual in good fun, accidentally summoning a pair of ancient beings bound to avenge the wrongs of Xochi's past. She would do anything to preserve her new life, but with the creatures determined to exact vengeance on those who've hurt her, no one is safe--not the family Xochi's chosen, nor the one she left behind. ...Show more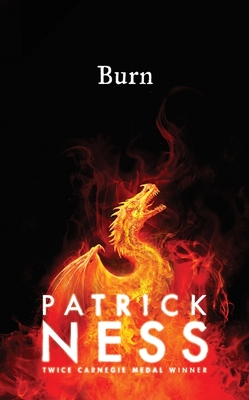 Burn
by Patrick Ness
$23.00
NZD
Category: LBGTQ
An all-consuming story of revenge, redemption and dragons from the twice Carnegie Medal-winner Patrick Ness. "On a cold Sunday evening in early 1957, Sarah Dewhurst waited with her father in the parking lot of the Chevron Gas Station for the dragon he'd hired to help on the farm." This dragon, Kazimir , has more to him than meets the eye. Sarah can't help but be curious about him, an animal who supposedly doesn't have a soul but is seemingly intent on keeping her safe from the brutal attentions of Deputy Sheriff Emmett Kelby. Kazimir knows something she doesn't. He has arrived at the farm because of a prophecy. A prophecy that involves a deadly assassin, a cult of dragon worshippers, two FBI agents – and somehow, Sarah Dewhurst herself. From the bestselling author of the Chaos Walking trilogy comes a heart-stopping story of fanaticism, hope, bravery and impossible second chances, set in a world on the very brink of its own destruction.   ...Show more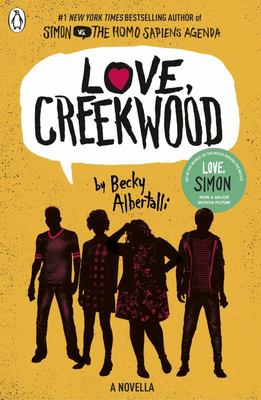 $16.00
NZD
Category: LBGTQ
A gorgeously romantic new novella set in the world of Becky Albertalli's bestselling and beloved Simonverse novels- Simon vs. the Homo Sapiens Agenda, The Upside of Unrequited, and Leah on the Offbeat. IIt's been more than a year since Simon and Blue turned their anonymous online flirtation into an IRL relationship, and just a few months since Abby and Leah's unforgettable night at senior prom. Now the Creekwood High crew are first years at different colleges, navigating friendship and romance the way their story began - on email. ...Show more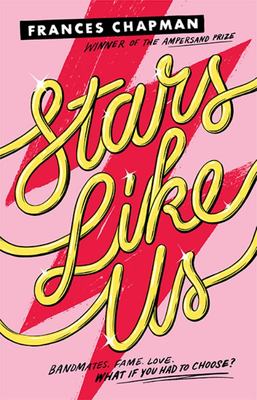 $23.00
NZD
Category: LBGTQ
From the winner of the Ampersand Prize comes this smart, swoony LGBTQ YA novel about a teenage band on the way to the top - so long as they can hold it together.   Liliana's hitting all the wrong notes. She's a sixteen-year-old exchange student with a secret crush on Carter, her new band's smoking hot g uitarist - but she's also got a girlfriend back home.   So when she writes a song about him and it lands the band a record deal, she quickly realises she's in hot water.   Soon, Liliana will have to choose - between an alluring boy and the girl she left behind, between love and lust, and between the fame that beckons and staying true to the music that's in her heart.   With shades of hit TV series Nashville, the musical passion of Nick and Norah's Infinite Playlist and the band drama of Fleetwood Mac, this brilliant own-voices YA debut is perfect for music lovers everywhere.     ...Show more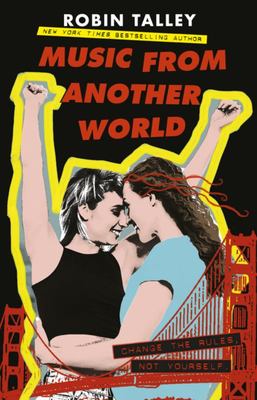 $23.00
NZD
Category: LBGTQ
It's summer 1977 and closeted lesbian Tammy Larson can't be herself anywhere. Not at her strict Christian high school, not at her conservative Orange County church and certainly not at home, where her ultrareligious aunt relentlessly organises anti-gay political campaigns. Tammy's only outlet is writing secret letters in her diary to gay civil rights activist Harvey Milk…until she's matched with a real-life pen pal who changes everything. Sharon Hawkins bonds with Tammy over punk music and carefully shared secrets, and soon their letters become the one place she can be honest. The rest of her life in San Francisco is full of lies. The kind she tells for others — like helping her gay brother hide the truth from their mum — and the kind she tells herself. But as anti-gay fervour in America reaches a frightening new pitch, Sharon and Tammy must rely on their long-distance friendship to discover their deeply personal truths, what they'll stand for…and who they'll rise against. A master of award-winning queer historical fiction, New York Times bestselling author Robin Talley once again brings to life with heart and vivid detail an emotionally captivating story about the lives of two teen girls living in an age when just being yourself was an incredible act of bravery. ...Show more
$20.00
NZD
Category: LBGTQ | Series: Heartstopper Ser.
Packed with stunning artwork from the bestselling Heartstopper series, this unique colouring book allows you to relax with Nick, Charlie and friends - and also includes several exclusive never-before-seen images. Boy meets boy. Boys become friends. Boys fall in love. This beautiful colouring book cont ains all the fan favourite characters and scenes such as Nick and Charlie's first kiss and their trip to Paris, plus guest appearances from Nellie, Tao and Ellie, Tara and Darcy and many more! Featuring some empty speech bubbles to fill in with your own creative thoughts, and the entire Tara/Darcy mini-comic to colour at the end, this book has something for everyone. Celebrate the power of love and friendship, while becoming involved in the Heartstopper world in a truly interactive way. Praise for Heartstopper: 'Absolutely delightful. Sweet, romantic, kind. Beautifully paced. I loved this book.' RAINBOW ROWELL, author of Carry On 'The queer graphic novel we wished we had at high school.' Gay Times ...Show more
$24.00
NZD
Category: LBGTQ | Series: Darius
Darius Kellner is having a bit of a year. Since his trip to Iran this past spring, a lot has changed. He's getting along with his dad, and his best friend Sohrab is only a Skype call away. Between his first boyfriend, Landon, his varsity soccer practices, and his internship at his favorite tea shop, Dar ius is feeling pretty okay. Like he finally knows what it means to be Darius Kellner. Then, of course, everything changes. Darius's grandmothers are in town for a long visit while his dad is gone on business, and Darius isn't sure whether they even like him. The internship isn't what Darius thought it would be, and now he doesn't know about turning tea into his career. He was sure he liked Landon, but when he starts hanging out with Chip--soccer teammate and best friend of Trent Bolger, epic bully--well, he's just not so sure about Landon anymore, either. Darius thought he knew exactly who he was and what he wanted, but maybe he was wrong. Maybe he deserves better. ...Show more
$22.00
NZD
Category: LBGTQ
In a world divided by colonialism and threaded with magic, a desperate orphan turned pirate and a rebellious imperial lady find a connection on the high seas. Aboard the pirate ship Dove, Flora the girl takes on the identity of Florian the man to earn the respect and protection of the crew. For Flora, f ormer starving urchin, the brutal life of a pirate is about survival: don't trust, don't stick out, and don't feel. But on this voyage, Flora is drawn to the Lady Evelyn Hasegawa, who is headed to an arranged marriage she dreads. Flora doesn't expect to be taken under Evelyn's wing, and Evelyn doesn't expect to find such a deep bond with the pirate Florian. . Neither expects to fall in love. Soon the unlikely pair set in motion a wild escape that will free a captured mermaid (coveted for her blood) and involve the mysterious Pirate Supreme, an opportunistic witch, double agents, and the all-encompassing Sea herself. Deftly entwining swashbuckling action and quiet magic, Maggie Tokuda-Hall's inventive debut novel conjures a diverse cast of characters seeking mastery over their fates while searching for answers to big questions about identity, power, and love. ...Show more
$21.00
NZD
Category: LBGTQ
Millie Quint is devastated when she discovers that her sort-of-best friend/sort-of-girlfriend has been kissing someone else. Heartbroken and ready for a change of pace, Millie decides to apply for scholarships to boarding schools . . . the farther from Houston the better. Soon, Millie is accepted into o ne of the world's most exclusive schools, located in the rolling highlands of Scotland. Here, the country is dreamy and green; the school is covered in ivy, and the students think her American-ness is adorable. The only problem- Mille's roommate Flora is a total princess. She's also an actual princess. Of Scotland. At first, the girls can't stand each other, but before Millie knows it, she has another sort-of-best-friend/sort-of-girlfriend. Princess Flora could be a new chapter in her love life, but Millie knows the chances of happily-ever-afters are slim . . . after all, real life isn't a fairy tale . . . or is it? New York Times bestselling author Rachel Hawkins brings the feels and the laughs to her latest romance. ...Show more
$21.00
NZD
Category: LBGTQ | Series: A\Wattpad Novel Ser.
Sometimes you don't know who you love, until they love you . . .When Jordan Hughes arrives at Pinecrest High School, Elliot Goldman's graduating year suddenly gets a lot more interesting. Smart, good looking and charming, Jordan isn't exactly the kind of person Elliot's used to having as a lab partner. But when they start acing their assignments, life is suddenly about more than boring lectures, bad cafeteria nachos, or relentless bullying, and for the first time ever, Elliot can't wait to get to chemistry class. As they start spending more time together outside of school, Elliot realizes he's never met anyone quite like Jordan. And then everything changes one night when Jordan kisses him, making Elliot question everything about their relationship and about himself. The butterflies start to make sense--the trouble is, right now, nothing else does. Love was the last thing on Elliot's mind. But as he begins to figure out how he really feels about Jordan, he realizes that sometimes the last thing you are looking for is the one thing you need the most. ...Show more
$20.00
NZD
Category: LBGTQ
Fall wig first into a world of big hair, high heels and even higher stakes in George Lester's debut novel Boy Queen.Life's a drag until you try . . . Robin Cooper's life is falling apart. While his friends prepare to head off to University, Robin is looking at a pile of rejection letters from drama scho ols up and down the country, and facing a future without the people he loves the most. Everything seems like it's ending, and Robin is scrabbling to find his feet.Unsure about what to do next and whether he has the talent to follow his dreams, he and his best friends go and drown their sorrows at a local drag show, where Robin realizes there might be a different, more sequinned path for him . . .With a mother who won't stop talking, a boyfriend who won't acknowledge him and a best friend who is dying to cover him in glitter make up, there's only one thing for Robin to do: bring it to the runway. ...Show more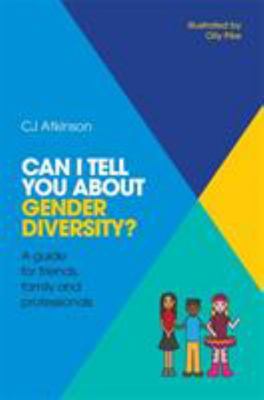 $10.00
NZD
$20.00
(50% off)
Category: Children's Books | Series: Can I Tell You About...?
Meet Kit - a 12 year old undergoing medical transition - as he talks about gender and the different ways it can be explored. He explains what it is like to transition and how his friends, family and teachers can help through talking, listening and being proactive. With illustrations throughout, this is an ideal way to start conversations about gender diversity in the classroom or at home and suitable for those working in professional services and settings. The book also includes a useful list of recommended reading, organisations and websites for further information and support. ...Show more