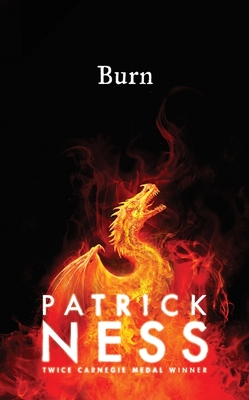 Burn
by Patrick Ness
$23.00
NZD
Category: LBGTQ
An all-consuming story of revenge, redemption and dragons from the twice Carnegie Medal-winner Patrick Ness. "On a cold Sunday evening in early 1957, Sarah Dewhurst waited with her father in the parking lot of the Chevron Gas Station for the dragon he'd hired to help on the farm." This dragon, Kazimir , has more to him than meets the eye. Sarah can't help but be curious about him, an animal who supposedly doesn't have a soul but is seemingly intent on keeping her safe from the brutal attentions of Deputy Sheriff Emmett Kelby. Kazimir knows something she doesn't. He has arrived at the farm because of a prophecy. A prophecy that involves a deadly assassin, a cult of dragon worshippers, two FBI agents – and somehow, Sarah Dewhurst herself. From the bestselling author of the Chaos Walking trilogy comes a heart-stopping story of fanaticism, hope, bravery and impossible second chances, set in a world on the very brink of its own destruction.   ...Show more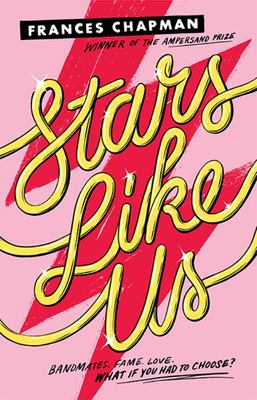 $23.00
NZD
Category: LBGTQ
From the winner of the Ampersand Prize comes this smart, swoony LGBTQ YA novel about a teenage band on the way to the top - so long as they can hold it together.   Liliana's hitting all the wrong notes. She's a sixteen-year-old exchange student with a secret crush on Carter, her new band's smoking hot g uitarist - but she's also got a girlfriend back home.   So when she writes a song about him and it lands the band a record deal, she quickly realises she's in hot water.   Soon, Liliana will have to choose - between an alluring boy and the girl she left behind, between love and lust, and between the fame that beckons and staying true to the music that's in her heart.   With shades of hit TV series Nashville, the musical passion of Nick and Norah's Infinite Playlist and the band drama of Fleetwood Mac, this brilliant own-voices YA debut is perfect for music lovers everywhere.     ...Show more
$21.00
NZD
Category: LBGTQ | Series: A\Wattpad Novel Ser.
Sometimes you don't know who you love, until they love you . . .When Jordan Hughes arrives at Pinecrest High School, Elliot Goldman's graduating year suddenly gets a lot more interesting. Smart, good looking and charming, Jordan isn't exactly the kind of person Elliot's used to having as a lab partner. But when they start acing their assignments, life is suddenly about more than boring lectures, bad cafeteria nachos, or relentless bullying, and for the first time ever, Elliot can't wait to get to chemistry class. As they start spending more time together outside of school, Elliot realizes he's never met anyone quite like Jordan. And then everything changes one night when Jordan kisses him, making Elliot question everything about their relationship and about himself. The butterflies start to make sense--the trouble is, right now, nothing else does. Love was the last thing on Elliot's mind. But as he begins to figure out how he really feels about Jordan, he realizes that sometimes the last thing you are looking for is the one thing you need the most. ...Show more
$21.00
NZD
Category: LBGTQ
Sam has known his sister Jessica all his life. Tonight is the first time they're going to meet. Sam Waver has always been a loner: bullied, struggling at school, with parents who have very little time for him. The one person he has always been able to rely on is his beloved older sibling - but when the y announce that they are transitioning, Sam's life is thrown upside down. He's convinced nothing will ever be the same again - but as Sam is about to discover, nothing is more constant than love. A moving and heartfelt portrait of one family's journey to acceptance, from a master storyteller. 'A story with so much heart that the pages practically pulse. Both funny and moving... this is a must-read for all ages' Irish Independent ...Show more
$20.00
NZD
Category: LBGTQ | Series: Heartstopper Ser.
Packed with stunning artwork from the bestselling Heartstopper series, this unique colouring book allows you to relax with Nick, Charlie and friends - and also includes several exclusive never-before-seen images. Boy meets boy. Boys become friends. Boys fall in love. This beautiful colouring book cont ains all the fan favourite characters and scenes such as Nick and Charlie's first kiss and their trip to Paris, plus guest appearances from Nellie, Tao and Ellie, Tara and Darcy and many more! Featuring some empty speech bubbles to fill in with your own creative thoughts, and the entire Tara/Darcy mini-comic to colour at the end, this book has something for everyone. Celebrate the power of love and friendship, while becoming involved in the Heartstopper world in a truly interactive way. Praise for Heartstopper: 'Absolutely delightful. Sweet, romantic, kind. Beautifully paced. I loved this book.' RAINBOW ROWELL, author of Carry On 'The queer graphic novel we wished we had at high school.' Gay Times ...Show more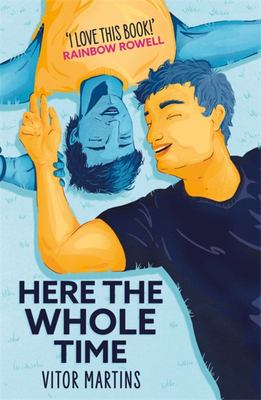 $20.00
NZD
Category: LBGTQ
What would you do if you had to spend the next 15 days with your lifelong crush? If you love Rainbow Rowell and Heartstopper, you'll fall for this body-positive love story. Felipe is fat. And he doesn't need anyone to remind him, which is, of course, what everyone does. That's why he's been waiting for summer: a break from school and the classmates who tease him incessantly. His plans include catching up on TV, finishing his TBR pile, and watching YouTube tutorials on skills he'll never actually put into practice. But things get a little out of hand when Felipe's mom informs him that Caio, the neighbor kid from apartment 57, will be spending the next 15 days with them while his parents are on vacation. Felipe is distraught because A) he's had a crush on Caio since, well, forever, and B) Felipe has a list of body image insecurities and absolutely NO idea how he's going to entertain his neighbor for two full weeks. Suddenly, the days ahead of him that once promised rest and relaxation (not to mention some epic Netflix bingeing) end up bringing a whirlwind of feelings, forcing Felipe to dive head-first into every unresolved issue he has had with himself - but maybe, just maybe, he'll manage to win over Caio, too. 'I love this book!' Rainbow Rowell ...Show more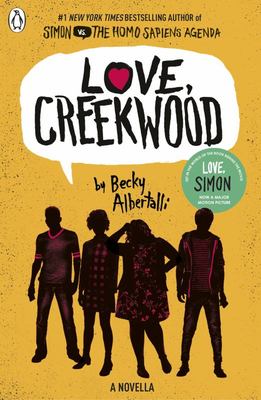 $16.00
NZD
Category: LBGTQ
A gorgeously romantic new novella set in the world of Becky Albertalli's bestselling and beloved Simonverse novels- Simon vs. the Homo Sapiens Agenda, The Upside of Unrequited, and Leah on the Offbeat. IIt's been more than a year since Simon and Blue turned their anonymous online flirtation into an IRL relationship, and just a few months since Abby and Leah's unforgettable night at senior prom. Now the Creekwood High crew are first years at different colleges, navigating friendship and romance the way their story began - on email. ...Show more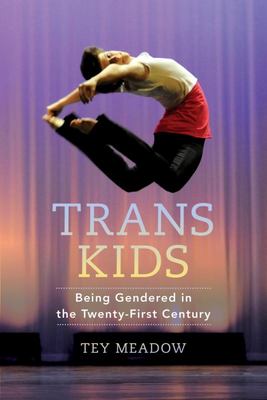 $57.00
NZD
Category: Non-Fiction
Trans Kids is a trenchant ethnographic and interview-based study of the first generation of families affirming and facilitating gender nonconformity in children. Earlier generations of parents sent such children for psychiatric treatment aimed at a cure, but today, many parents agree to call their child ren new names, allow them to wear whatever clothing they choose, and approach the state to alter the gender designation on their passports and birth certificates. Drawing from sociology, philosophy, psychology, and sexuality studies, sociologist Tey Meadow depicts the intricate social processes that shape gender acquisition. Where once atypical gender expression was considered a failure of gender, now it is a form of gender. Engaging and rigorously argued, Trans Kids underscores the centrality of ever more particular configurations of gender in both our physical and psychological lives, and the increasing embeddedness of personal identities in social institutions.   ...Show more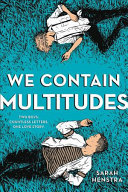 $22.00
NZD
Category: LBGTQ
Aristotle and Dante Discover the Secrets of the Universe meets I'll Give You the Sun in an exhilarating and emotional novel about the growing relationship between two teenage boys, told through the letters they write to one another. Jonathan Hopkirk and Adam "Kurl" Kurlansky are partnered in English cl ass, writing letters to one another in a weekly pen pal assignment. With each letter, the two begin to develop a friendship that eventually grows into love. But with homophobia, bullying, and devastating family secrets, Jonathan and Kurl struggle to overcome their conflicts and hold onto their relationship...and each other. This rare and special novel celebrates love and life with engaging characters and stunning language, making it perfect for fans of Jandy Nelson, Nina LaCour, and David Levithan. ...Show more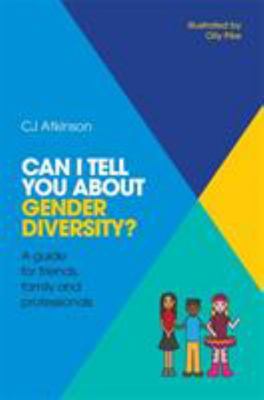 $25.00
NZD
Category: Children's Books | Series: Can I Tell You About...?
Meet Kit - a 12 year old undergoing medical transition - as he talks about gender and the different ways it can be explored. He explains what it is like to transition and how his friends, family and teachers can help through talking, listening and being proactive. With illustrations throughout, this is an ideal way to start conversations about gender diversity in the classroom or at home and suitable for those working in professional services and settings. The book also includes a useful list of recommended reading, organisations and websites for further information and support. ...Show more
$20.00
NZD
Category: LBGTQ
Fall wig first into a world of big hair, high heels and even higher stakes in George Lester's debut novel Boy Queen.Life's a drag until you try . . . Robin Cooper's life is falling apart. While his friends prepare to head off to University, Robin is looking at a pile of rejection letters from drama scho ols up and down the country, and facing a future without the people he loves the most. Everything seems like it's ending, and Robin is scrabbling to find his feet.Unsure about what to do next and whether he has the talent to follow his dreams, he and his best friends go and drown their sorrows at a local drag show, where Robin realizes there might be a different, more sequinned path for him . . .With a mother who won't stop talking, a boyfriend who won't acknowledge him and a best friend who is dying to cover him in glitter make up, there's only one thing for Robin to do: bring it to the runway. ...Show more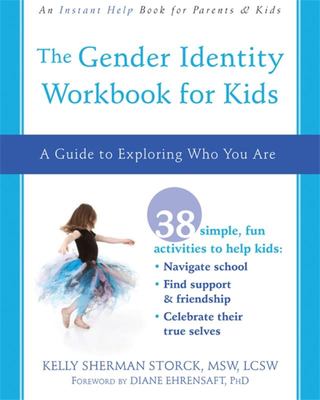 $50.00
NZD
Category: Non-Fiction
The Gender Identity Workbook for Kids offers fun, age-appropriate activities to help your child explore their identity and discover unique ways to navigate gender expression at home, in school, and with friends. Transgender and gender-nonconforming (TGNC) children need validation and support on their j ourney toward self-discovery. Unfortunately, due to stigma and misinformation, these kids can be especially vulnerable to bullying, discrimination, and even mental health issues such as anxiety or depression. The good news is that there are steps you can take to empower your child as they explore, understand, and affirm their gender identity. This important workbook will guide you both.In this guide, a licensed clinical social worker who specializes in gender-nonconforming youth offers real tools to help your child thrive in all aspects of life. You and your child will discover a more expansive way of understanding gender; gain insight into gender diverse thoughts, feelings, and experiences; and find engaging activities with fun titles such as, Apple, Oranges, and Fruit Bowls and Pronoun Town to help your child to explore their own unique identity in a way that is age-appropriate and validating.No child experiences gender in a vacuum, and children don't just transition - families do. Let this workbook guide you and your child on this important journey in their lives. ...Show more