$23.00
NZD
Category: Sexuality & Health
A frank, funny, age-appropriate guide for pre-teens about getting your period, from Dr Melissa Kang (a former Dolly Doctor) and Yumi Stynes (all-round excellent woman). Getting your period for the first time can be mortifying, weird and messy - and asking questions about it can feel even worse. But it doesn't have to be like that! This little book is packed with honest advice on all the things you need to know: from what cramps feel like to whether you can feel it coming out, to what you should do if your pad leaks onto your clothes.  Welcome To Your Period includes case studies, first-person accounts and questions from real teens (and answers from real experts - us!) so you can manage your period like a boss. ...Show more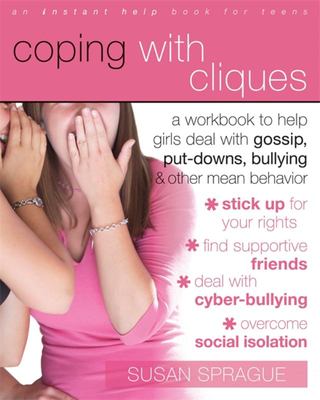 $38.00
NZD
Category: For Girls | Series: An\Instant Help Book for Teens Ser.
When you're the target of snubbing or teasing at school, it's easy to feel like everyone else has a group of friends and you're the only odd one out. The reality is that gossip and rumors hurt everyone, and often, even the most popular girls feel alone. Making your way through junior high and high schoo l isn't easy, and it definitely requires more than the right shoes and lip gloss. You'll need a cool head and the confidence to be yourself in the face of serious social challenges. This workbook will help you deal with cliques, teasing, and gossip, and show you how to avoid getting caught up in this hurtful pattern of behavior. Coping with Cliques also includes key strategies for sticking up for yourself, maintaining your self-esteem even when others tease you, and finding friends who like you for who you are. The exercises in this workbook will help you to: Handle Internet gossip and teasing Stop feeling like you have to be sexy Be assertive when necessary to gain respect and confidence Find true friends and stop being hurt by friends who leave you out ...Show more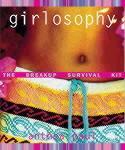 $30.00
NZD
Category: For Girls | Series: Girlosophy
Girlosophy wisdom for love and all affairs of the heart in a format small enough to carry in your bag (or close to your heart).If you've ever been in a relationship, ended one, had one ended on you or want to end one, then The Breakup Survival Kit is for you. Bestselling girlosopher Anthea Paul puts her positive spin on the traumas of breakup, offering comfort and practical advice to guide you through the relationship wilderness.The Breakup Survival Kit is divided into three sections - Body, Mind and Spirit - to help you figure out how to change your physical, mental and spiritual gears and get your life back on track as soon as possible. In true girlosophy style, meditations, affirmations and an overview of the chakras are included to give you a focused approach to your healing.The 30-day breakup recovery program at the back of the book shows you how to work out a new daily routine for your new life.Here's the lowdown on how to:Look after yourselfDeal with your emotionsClear your headRediscover your spiritual pathFind forgivenessEmbrace the futureLove again ...Show more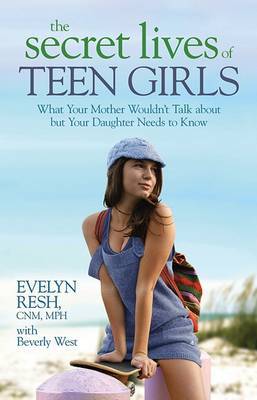 $28.00
NZD
Category: Specifically for Girls
In "The Secret Lives of Teen Girls, " Evelyn Resh, the mother of a teenage daughter and a certified nurse-midwife specializing in the treatment of teenage girls, explores the mysterious world of female, adolescent sexuality and how parents--especially mothers--can help their daughters through this tumul tuous time. Secrets divulged by teenage girls during consultation have made Resh realize that, with rare exception, most adolescents are left to develop a sexual identity without any adult guidance and often without the most basic knowledge of what is happening to them physically and emotionally. She also realized that many girls are frequently subject to criticism and shaming about their normal, adolescent behavior. Resh believes these issues are what underlie many of the problems teens face during this crucial step into becoming a fully developed adult woman capable of making good, sound, safe, and independent decisions throughout life. Through compelling, frank, and sometimes humorous stories from both Resh and her patients, "The Secret Lives of Teenage Girls"" "explains to parents just want is going on with their teenage daughters during this essential phase of their development. She discusses many of the complicated problems she's seen in practice, including not just sexual activity but also eating disorders, substance abuse, mental illness, unplanned pregnancies, violence, and STDs. She also looks at less serious but still troubling issues like under-achievement, battles with parents, and lack of emotional and social support. In this insightful book, Resh provides parents with the tools to help their teen daughters negotiate the waters of their sexual development and emerge with their strength, their sexuality, and their self image intact. ...Show more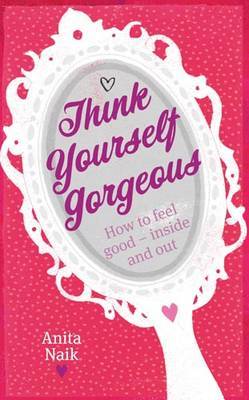 $35.00
NZD
Category: For Girls
Young girls entering puberty often experience a crisis of confidence which, if ignored, can lead to life-long issues. In Think Yourself Gorgeous, experienced agony aunt Anita Naik shows that low self-esteem and bad body image happens to everyone, no matter how they behave in public (including the most p opular girls). And she demonstrates why it pays to love the real you, warts and all. Focusing on issues of weight, beauty, peer pressure, stress, body image, puberty and emotions, Think Yourself Gorgeous will help young girls to understand why their idea of themselves is taking a downward turn, why it is natural for them to feel that way, and what they can do about it. Packed with bodylicious tips, quotes from other teenagers and practical advice, it will address all the tricky areas that can damage a girl's confidence and help them learn to feel gorgeous inside and out. ...Show more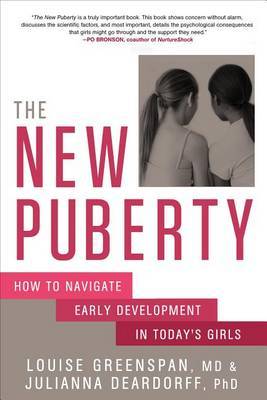 $30.00
NZD
Category: Sexuality & Health
It's the reality today that the coming-of-age process has changed drastically in the last few decades. While prominent national news shows and print media have done intermittent, shock value-focused coverage on this trend, there was no authoritative, comprehensive book on the matter that covered both th e physical and psychological aspects from a medical perspective before this one. Authored by an acclaimed pediatric endocrinologist and a clinical psychologist, "The New Puberty" combines and analyzes decades of research for the first time.For parents, teachers, counselors, administrators, psychologists, pediatricians, and the health-conscious consumer, "The New Puberty" introduces new theories and strategies on how to handle and nurture girls who are now entering this unique stage of their lives before age 10. At once prescriptive and inspiring, The New Puberty provides a roadmap to making the most of this transition and allowing the girls and young women of today grow into happy, successful adults. ...Show more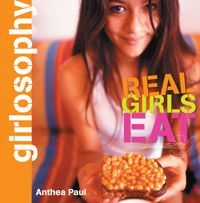 $40.00
NZD
Category: For Girls
This is NOT a diet book. Because let's face it, diets suck. Real Girls Eat is a celebration of food. After all, isn't it time we stopped obsessing about what we shouldn't eat and indulged in what we should? Food, like life, is to be enjoyed! Join Anthea Paul and rediscover the pleasure of eating in a w ay that unites body and soul and lets you live life to the full. Lushly designed in full-colour, Real Girls Eat is loaded with recipes from Anthea's sister, a California-based celebrity chef, along with fun ideas about preparing and sharing meals and indulging the senses. All are simple, healthy and delicious and all will ensure you take maximum pleasure from the nutrients you eat. Including: * hundreds of health and cooking tips * over 60 easy, step-by-step recipes * around the clock cooking for girls on the go * an up-to-the minute look at the food industry * some very sensible information on body image and eating habits * food travel tips * and real girls from around the world ranging in ages from 13 up to their mid-20s cooking up their fave foods Real Girls Eat is a holistic approach to loving, accepting, nurturing and feeding your body. ...Show more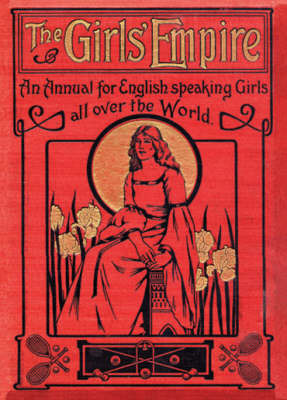 $35.00
NZD
Category: For Girls
This is the original dangerous book for girls... unrevised since 1903!For a girl these days, it may be fashionable to know how to encrypt your text messages, set up your own webpage, and compile the ultimate playlist... But what about the things that really matter, the things that mattered to girls back in 1903 - what to wear when exercising with a Sandow Grip Dumb-Bell, how to give your poodle a French clip, and how to avoid the "evils of excessive tea drinking...""The Girls' Empire" is the real thing - written at the beginning of the twentieth century, it sets out to inform and entertain girls - with short stories, career advice, Cosy Corner Chats, and much much more. This new potted edition is a wonderfully evocative slice of history. By turns hilarious and poignant, many of its observations and instructions remain quaintly relevant today. First published 1903; this edition 2007. ...Show more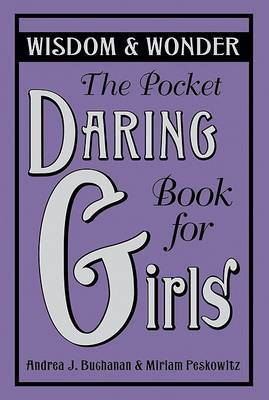 $25.00
NZD
Category: For Girls
Revisit old favorites and discover even more facts and stories. The perfect pocket book for any girl on a quest for knowledge. Includes New Chapters + the Best Wisdom & Wonder from "The Daring Book for Girls"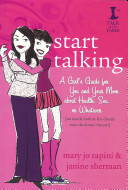 $33.00
NZD
Category: For Girls
A Q&A guide for mother-daughter conversations about female health and sexuality, this book targets both daughters and mothers. Start Talking contains more than 113 questions girls ask including questions about periods, sex, relationships, guys, eating, exercise, body development, along with similar questions verbalized by mothers. Each chapter contains basic information accompanied by real-life vignettes, questions and answers for moms, questions and answers for daughters, "Table Talk" suggestions for moms on how to engage each other around these topics. This book differs from books targeting just girls understanding their own bodies, and from books targeting just mothers on what they should know: it is deliberately meant to spark conversations. ...Show more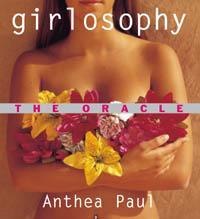 $29.99
NZD
Category: For Girls
Girlosophy - The Oracle is your one-stop reference to finding the answers to one of the Universe's deepest mysteries: YOU! This book is the link between you and the highest intelligence source available: the Universe. Just ask The Oracle a question, open the book to any page and find your answer. The Oracle is divided into seven chapters, relating to the seven chakras of the chakra system: Survival (base), Karma (lower abdomen), Omens (solar plexus), Love (heart), Truth (throat), Crossroads (third eye) and Destiny (crown chakra). Integrating each of these subjects with the chakra system will help you understand how a particular issue fits into and impacts upon other areas of your life. Girlosophy - The Oracle is for your mind, body and spirit - it's a truly holistic approach to connecting with the Universe. ...Show more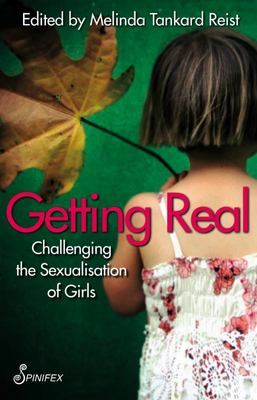 $38.00
NZD
Category: Sexuality & Health
Assembling writers, advocates, and academics, this volume spotlights the sexualization and objectification of girls and women in the media, popular culture, and society. From clothing and music to magazines and toys, this collection explores today's advertising and merchandising techniques and the effec ts they have on the premature portrayal of girls as sexual beings. Arguing that the sexualization of girls leads to self-destructive behaviors such as eating disorders and self-harm as well as to increased anxiety, depression, and low self-esteem, this account blames corporations, the media, and the sex industry. Informative and spirited, this record will interest critics of the "pornification" movement. ...Show more