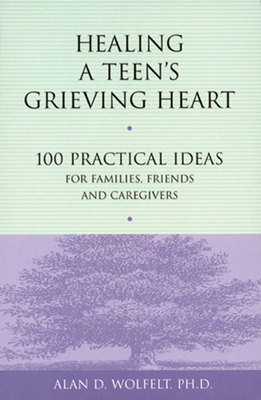 $35.00
NZD
Category: Grief & Loss
Healing a Teen's Grieving Heart is for adults who want practical, day-to-day "how-tos" for helping the grieving teens in their lives. Some of the ideas teach about teenagers' unique mourning styles and needs. Other ideas suggest simple activities and tips for relating to and spending time with the griev ing teen. A compassionate resource for friends, parents, relatives, teachers, volunteers, and caregivers.    ...Show more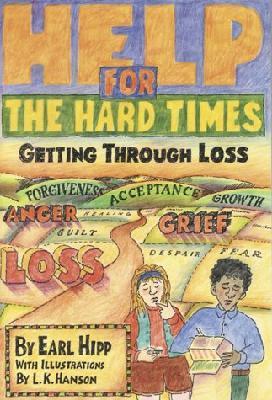 $45.00
NZD
Category: Grief & Loss
Earl Hipp addresses loss from the perspective of the heart. He discusses young people's experiences with loss and helps them figure out ways to continue functioning after loss. The book offers tools to grieve and ways to keep these losses from becoming too overwhelming.   Hipp presents a guide that he lps teens understand how they experience grief and loss, how our culture in general doesn't often acknowledge their losses or give them tools to grieve, and how they can keep their loss from overflowing. ...Show more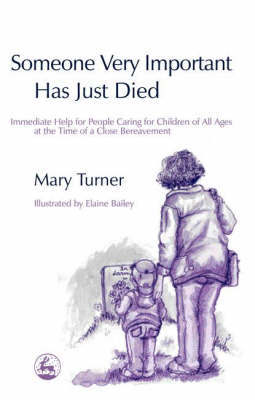 $33.00
NZD
Category: Grief
When a family member or close friend dies, it can be difficult to know how best to help the children and teenagers involved. Someone Very Important Has Just Died is a practical book written for those caring for children and teenagers suffering a close bereavement. Intended for use immediately or soon a fter the death has occurred, this book gives practical and detailed guidance on what adults might say and do to help children. This much-needed resource tackles the sensitive issues of what to tell children, how far to include them in the events immediately after the death, and how to tend to their physical and emotional needs. The material is suitable for anyone regardless of their background and beliefs, and is supplemented with information on where to go to obtain longer term bereavement support. Someone Very Important Has Just Died is an ideal resource for professionals in all areas of work relating to bereavement. It is designed to be given to adults with children in their care at the time of a death. ...Show more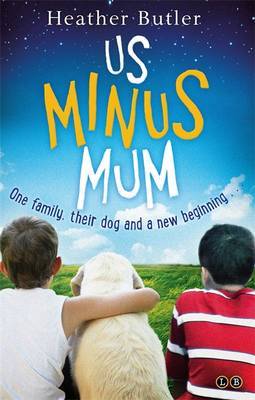 $20.00
NZD
Category: Grief & Loss
George and Theo's mum is brilliant. She tells great stories, can wave the fastest of anyone on the planet and, most importantly, she was the one who suggested they adopt a scruffy dog called Goffo. The boys think she's invincible. But they're wrong. Because Mum is ill. Really ill. It's up to George and Theo to keep Mum smiling. Which will almost probably definitely involve wellies, shepherd's pie and Goffo's victory at the pet talent show ... ...Show more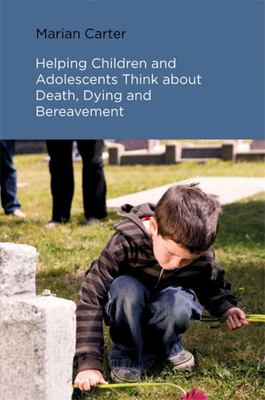 $49.00
NZD
Category: Grief & Loss
How can children begin to understand death and cope with bereavement? And how can we, as adults, support and engage with children as they encounter this complex subject? Exploring how children and adolescents can engage with all aspects of death, dying and bereavement, this comprehensive guide looks at how children comprehend the death of a pet or someone close to them, their own dying, bereavement and grieving. It covers how you should discuss death with children, with a particular emphasis on the importance of listening to the child and adapting your approach based on their responses. The book offers guidance on how your own experiences of loss can provide you with models for your interactions with children on the subject of death. A comprehensive resource exploring how adults working with children and adolescents can help them to understand and engage with death ...Show more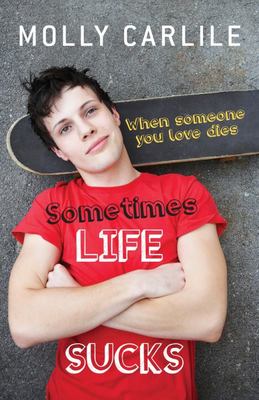 $25.00
NZD
Category: Grief & Loss
Teenagers experience loss in all kinds of ways. Whether it's the death of a grandparent, pet or school friend, a teen fatality, a peer with terminal illness, living without a mum or dad, or the death of a celebrity, like everyone else teenagers also struggle to come to terms with their shock and grief. Full of helpful tips, stories and gentle advice, Sometimes Life Sucks helps teens navigate the loss of those they love. ...Show more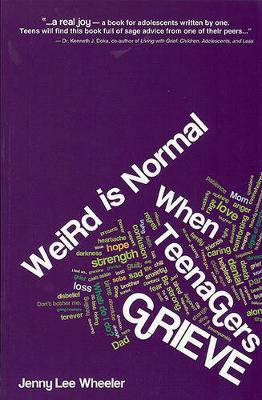 $25.00
NZD
Category: Grief & Loss
Teens grieve differently from adults and often get lost in the shuffle after the death of a loved one. Weird Is Normal When Teenagers Grieve is unique because it is a self-help book for grieving teens written by an actively grieving teen. Author Jenny Lee Wheeler lost her father to cancer when she was fourteen and validates for her peers that they have the right to grieve in their own way and according to their own timetable, that their grief attacks might be different from those of adults around them, and that they aren't going crazy if they see signs from their loved one. Dr. Heidi Horsley writes in the Foreword, Teen grief is often overlooked and unacknowledged. Jenny's journey will strike a note with teenagers everywhere who have experienced the loss of someone they love. She gives sound advice and lets them know they are not alone. ...Show more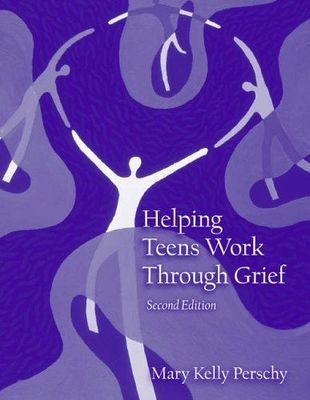 $70.00
NZD
Category: Grief & Loss
Teens who have experienced the death of parent, grandparent, friend or relative often find it difficult to grieve openly. When adults who teens trust are aware of the cycle of grief, they can provide a safe atmosphere to allow teens to experience the turmoil of the intense and conflicting emotions in or der to move towards healing. This book is a valuable guide, helping adults connect with grieving teens. The reader will find background information along with many specific activities to help teens reflect upon and talk about their particular concerns. Issues of grief are introduced through drawing, molding clay, painting, movement, writing, listening to music, as well as talking in pairs and as a group. In addition, new activities incorporate the various dimensions of the grieving process with audio-visual materials and the Internet. The second edition of Helping Teens Work Through Grief provides a more complete and updated manual for facilitators of teen grief groups. It includes additional background information about developmental aspects of teens, the process of grief, aspects of trauma and its effects on teens, the value of a group, determining the group-appropriateness of particular teens, and parental involvement. The many details involved with beginning a group - publicity, interviews, registration, structure, closure, evaluation, and follow-up - are listed. This resource provides teachers, counselors, psychologists, social workers, hospice personnel and religious youth workers with the necessary information to work with teens in a group setting or support a grieving individual. In a less formal setting, Helping Teens Work Through Grief could also serve as aguide for a concerned neighbor or family member who is in a position to help a grieving teen on the healing journey towards wholeness. ...Show more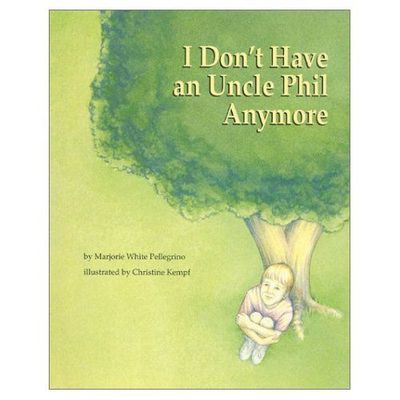 $33.00
NZD
Category: Grief
In this moving story for children of all ages, a young boy gets the news that his adored Uncle Phil has died unexpectedly. Told through the eyes of the child, the story describes many traditions and social rituals associated with death, and addresses a wide range of feelings and questions. As his mother attempts to explain death to the boy, he finds his own uplifting way to grieve for Uncle Phil. ...Show more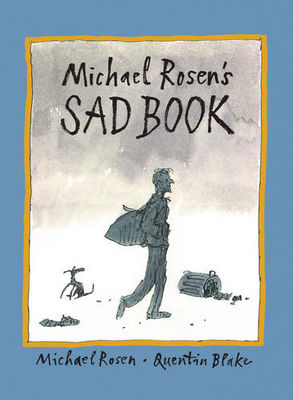 $22.00
NZD
Category: Grief
With unmitigated honesty, a touch of humor, and sensitive illustrations by Quentin Blake, Michael Rosen explores the experience of sadness in a way that resonates with us all. Sometimes I'm sad and I don't know why. It's just a cloud that comes along and covers me up. Sad things happen to everyone, and sometimes people feel sad for no reason at all. What makes Michael Rosen sad is thinking about his son, Eddie, who died suddenly at the age of eighteen. In this book the author writes about his sadness, how it affects him, and some of the things he does to cope with it--like telling himself that everyone has sad stuff (not just him) and trying every day to do something he can be proud of. Expressively illustrated by the extraordinary Quentin Blake, this is a very personal story that speaks to everyone, from children to parents to grandparents, teachers to grief counselors. Whether or not you have known what it's like to feel deeply sad, the truth of this book will surely touch you. ...Show more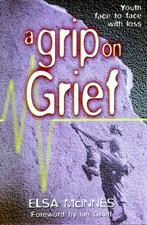 $25.00
NZD
Category: Grief & Loss
Twelve true life stories from young New Zealanders and how they have handled crisis and grief.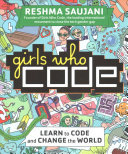 $38.00
NZD
Category: Grief & Loss
From the founder of the Girls Who Code organization comes a graphically animated book bursting with dynamic artwork, down-to-earth explanations of coding principles, and real-life stories of girls and women working at places like Pixar and NASA. Illustrations.