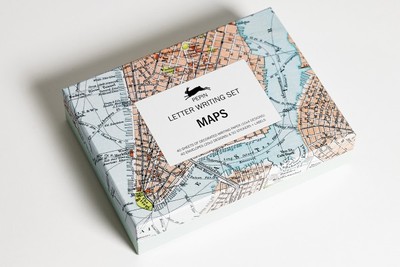 $45.00
NZD
Category: Writing Sets
The four designs in this PEPIN Writing Set feature historical maps of New York (c. 1890), Paris (c. 1922), London (1887) and the moon (1881). On the envelopes: Paris (c. 1900) and Southeast Asia (1880).  The Letter Writing Set Maps contains 10 sheets of 4 different designs (printed on one side), so 40 sheets in all of A5 writing paper (150x210mm/6"x8¼"). Included are 40 matching envelopes (20 x 2 designs) and 50 assorted stickers and labels. Sheets, envelopes and stickers can be used in combination or independently. ...Show more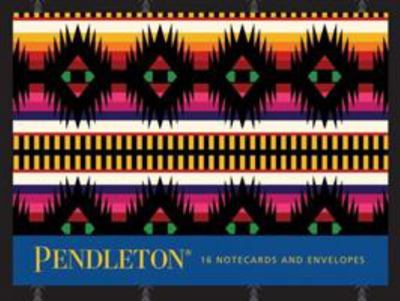 $25.00
NZD
Category: Boxed Cards | Series: Pendleton Ser.
Pendleton Woolen Mills has produced world class woolens inspired by Native American designs for more than a century. In celebration of the heritage brand's 150th anniversary, Pendleton brings its signature patterns to a new line of paper gifts. This classic notecard set showcases the bold geometric desi gns of Pendleton's most enduring textile patterns. The backs of the cards tell each pattern's legendary origin story, from the arrowhead motif honoring Chief Joseph's bravery to the diamond patterns representing wisdom and the watchful eye of the shaman. ...Show more
$29.00
NZD
Category: Boxed Cards | Series: Boxed Notecards Ser.
Celebrate THE WIZARD OF OZTM with this set of twenty blank note cards and envelopes. Featuring five unique designs, the cards are beautifully printed in full color with graphics and imagery inspired by the movie and blank interiors for writing personal messages to family and friends. They're the perfect way to share a little WIZARD OF OZTM magic with loved ones near and far. ...Show more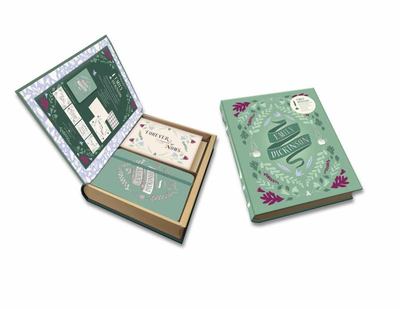 $40.00
NZD
Category: Boxed Cards | Series: Literary Ser.
Write as if from the desk of Emily Dickinson with this deluxe note card set, housed in a finely crafted keepsake book box.  Emily Dickinson is the author of an astonishing collection of almost 1800 poems, though only a handful were published during her lifetime. Often considered one of the most importa nt American poets of the nineteenth century, she is known for her beautiful and abstract musings on love, death, nature, spirituality, and identity.  Now readers can celebrate their love of Emily with this finely crafted deluxe note card set. Designed for the letter-writers, note-takers, and card-senders of the world, this set includes: 20 blank note cards featuring classic Dickinson quotes  20 envelopes 20 embossed gold sticker seals A ruled pocket journal A keepsake box for storage Designed to look like a vintage book of poetry, this collectible set gives Dickinson fans a unique way to celebrate the words and legacy of their favorite poet. ...Show more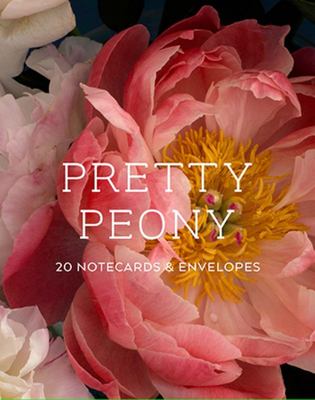 $30.00
NZD
Category: Boxed Cards
This box of notecards offers twenty gorgeous shots of blossoming peonies--the ultimate symbol of prosperity, romance and good fortune--to express well-wishes for any occasion.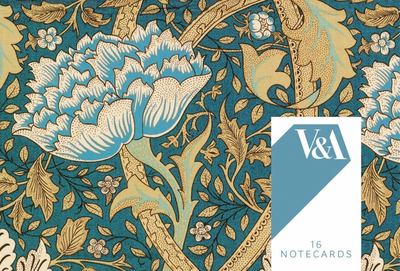 $25.00
NZD
Category: Boxed Cards | Series: V&a Ser.
A beautiful boxed set of 16 cards with matching envelopes in 4 different designs that feature prints inspired by the foliage-filled fabrics of the Arts and Crafts Movement, with details from William Morris and C.F.A. Voysey designs held in the museum's stunning collection. Inspired by the ideas of John Ruskin and William Morris, the Arts and Crafts Movement began in Britain around 1880 and quickly spread to America, Europe and Japan. Nature was an important source of inspiration for Arts & Crafts designers and patterns were inspired by the flora and fauna of the British countryside. ...Show more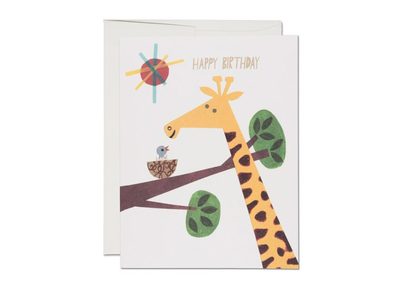 $6.90
NZD
Category: Cards
Happy Birthday on front Blank inside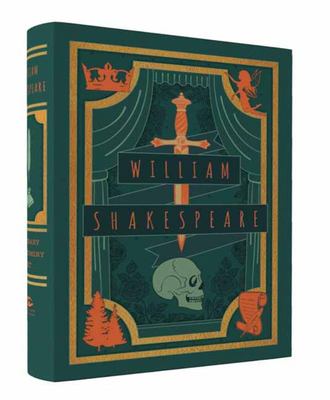 $40.00
NZD
Category: Stationery
Write as if from the desk of the Bard himself with this Shakespeare-themed stationery set.  Often considered to be the greatest poet in the English language, William Shakespeare is the writer of such classic plays as Hamlet, Macbeth, King Lear, and A Midsummer Night's Dream. His work is known for its el egant, rhythmic (and often bawdy) verse and universal themes such as love and marriage, war and politics, madness and revenge. Now readers can celebrate their love of Shakespeare with this finely crafted literary stationery set. Designed for the letter-writers, note-takers, and card-senders of the world, this stationery set includes: - 20 blank notecards, featuring classic Shakespeare quotes - 20 envelopes - 20 embossed gold sticker seals - A hardcover pocket journal - Keepsake box for storage Designed to look like a classic book of Shakespearean verse, this collectible set gives fans a unique way to celebrate the words and legacy of their favorite playwright. ...Show more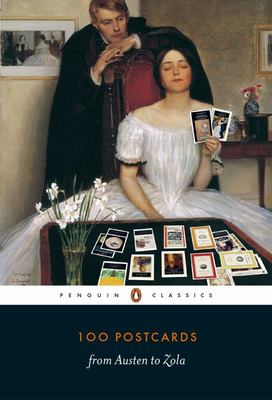 $37.00
NZD
Category: Boxed Cards
Since its launch with The Odyssey in 1946, Penguin Classics has become the largest and best-known classics imprint in the world. Spanning 4,000 years of world literature, covering all the greatest works of fiction, poetry, drama, history and philosophy in between, Postcards from Penguin Classics is the perfect gift for book lovers everywhere. Here you will find Shakespeare, Austen, Balzac, Ibsen, Virgil, Chekhov, Gaskell, Dickens, Bronte, Nietzche, Wells, Confucius, Keko, Keats and more. ...Show more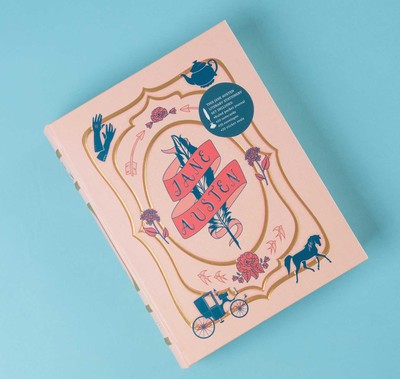 $40.00
NZD
Category: Stationery
Step into the Regency era with this Jane Austen-themed stationery set. Possibly the most famous and beloved female author of all time, Jane Austen has been delighting readers for over two centuries with such classic novels as Pride and Prejudice, Sense and Sensibility, and Emma. Hailed by many as an ear ly feminist, she is known for her witty prose, elegant style, and insightful social commentary. Now readers can celebrate their love of Jane with this finely crafted literary stationery set. Designed for the letter-writers, note-takers, and card-senders of the world, this stationery set includes: - 20 blank notecards, featuring classic Austen quotes - 20 envelopes - 20 embossed gold sticker seals - A hardcover pocket journal - Keepsake box for storage Designed to look like one of Jane's classic novels, this collectible set gives Austen fans a unique way to celebrate the words and legacy of their favorite writer. ...Show more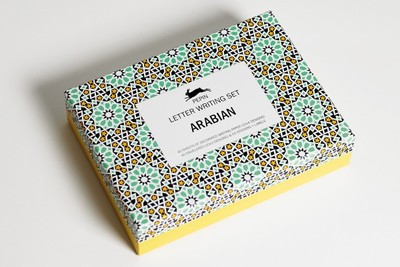 $45.00
NZD
Category: Writing Sets
Arabian decorative pattern is founded on the principles of balance and order. The result is a unified abstract language of geometric design, which is considered one of the highest art forms in the Arab world.  The Letter Writing Set Arabian contains 10 sheets of 4 different designs (printed on one side ), so 40 sheets in all of A5 writing paper (150x210mm/6"x8¼"). Included are 40 matching envelopes (20 x 2 designs) and 50 assorted stickers and labels. Sheets, envelopes and stickers can be used in combination or independently. ...Show more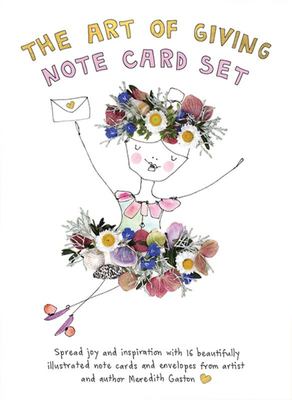 $28.00
NZD
Category: Boxed Cards
Presented in a beautiful gift box, The Art of Giving Gift Card Set includes 16 message cards and envelopes featuring Meredith Gaston's enchanting illustrations and uplifting messages that encourage us to explore, nurture and nourish our inner wellbeing for happier, healthier and more magical living. Re flecting on the wellbeing message in the bestselling book, The Art of Wellbeing, this gift card set is the perfect gift or self-purchase for anyone looking to send a thoughtful message of love, joy, encouragement and gratitude. ...Show more