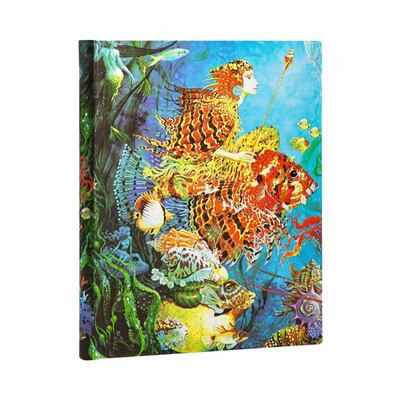 $37.00
NZD
Category: Journals, Calendars & Stationery
Atop the lionfish rides the regal queen of the sea in this artwork by artist James C. Christensen (1942-2017). Our Sea Fantasies journal shows why Christensen's art, inspired by myth, legend and fantasy, so dazzled his legions of fans. He was renowned not just for his pure imagination, but also for his embrace of curiosity and bravery. ...Show more
$40.00
NZD
Category: Journals
Yes, it has a quirky cover design that will appeal to certain sensibilities, but the contents of this peace-of-mind planner are no-nonsense. Use it to gather those vital details about your contacts, legal matters, health, financial affairs, instructions, and more. Enter the information in this guided pl anner, and keep it in a secure location. Valuable and practical, it is a tremendous gift for your family and personal representatives. The I'm Dead, Now What? Planner covers: My Personal InformationMy Medical InformationKey Contact InformationAt the Time of My PassingMy DependentsImportant DocumentsFinancial InformationCommercial/Business InformationWhat Beneficiaries Can ExpectPersonal PropertyInsuranceMy PetsWhat to Pay, Close, and CancelEmail and Social MediaMiscellaneous InformationMy Personal WishesLast WordsNote: This planner is not a legal document and does not replace a valid will. ...Show more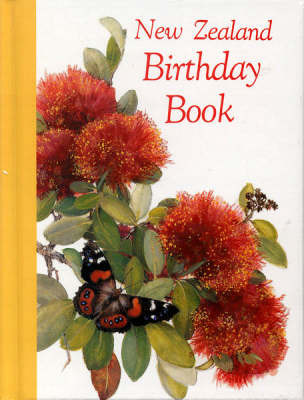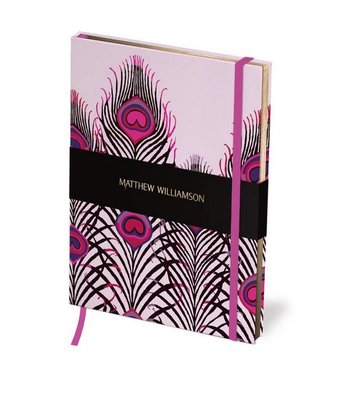 $0.00
NZD
Category: Journals
Gold foil paper edging. Hard cover. Elastic band closure. Book mark ribbon. 200 pp lined paper. Size: 177 mm x 127 mm.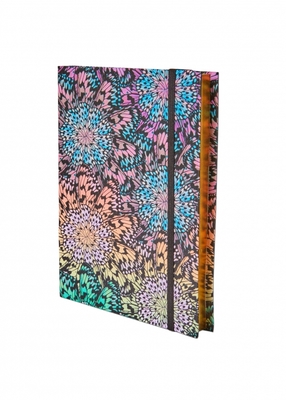 $25.00
NZD
Category: Journals
An elegant addition to your desk or handbag, this hardback notebook features our Butterfly Wheel print. Bound and boasting a gold metallic trim around each page, it's perfect for flashes of inspiration, thoughts and ideas. Finished with a brown satin ribbon marker and elastic closure, it is presented wi th a signature Matthew Williamson stamped belly band. Gold foil paper edging Hard cover  Elastic band closure Bookmark ribbon in brown satin 200 pages of lined cream lined paper Foiled bellyband Dimensions: 177x127mm(7x5")   ...Show more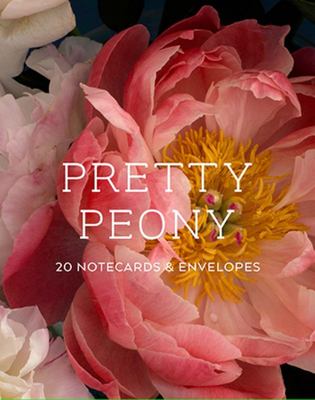 $30.00
NZD
Category: Boxed Cards
This box of notecards offers twenty gorgeous shots of blossoming peonies--the ultimate symbol of prosperity, romance and good fortune--to express well-wishes for any occasion.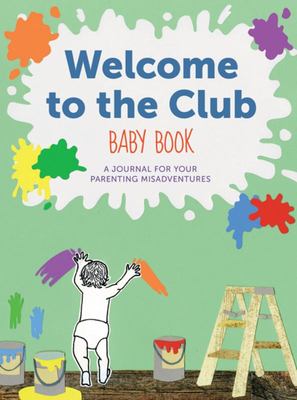 $35.00
NZD
Category: Baby Journal
From the author of the beloved book Welcome to the Club and The Ugly Volvo blog comes the perfect keepsake baby book for capturing the twists and turns of new parenthood. With interactive prompts that range from quick little jottings and checklists to whole pages for drawing and reflecting, this engagin g journal gives parents a place to record both the sweetest moments and the not-so-perfect (but often hilarious) realities of parenting. ...Show more
$30.00
NZD
Category: Journals, Calendars & Stationery
Discover Gary Grayson's vibrantly detailed gardens in this Moon Garden journal design. A lifetime artist, Grayson's affinity for both antique prints and modern graphic design is on display in this book cover. Grayson is an artist who defies the limitations of genre. May his boundless creativity so inspi re your own expressions of imagination. ...Show more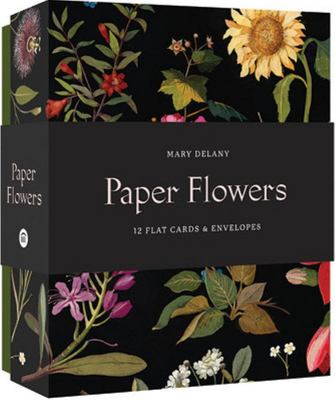 $35.00
NZD
Category: Boxed Cards
Each exquisite paper flower in this elegant collection blooms with extraordinary detail and color. Eighteenth-century British artist Mary Delany created each piece by cutting and layering tiny pieces of paper on black ink backgrounds. The fine shading and depth are as intricately detailed as a botanical illustration and scientifically accurate as well. Printed on thick, textured paper, the set features sunflowers, rhododendron, cornflower, water lilies, andmore. Perfect for any occasion that warrants beauty and sophistication. ...Show more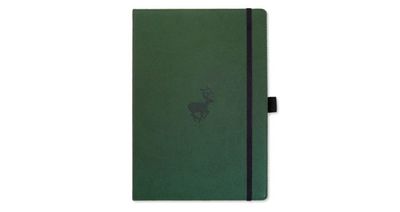 $60.00
NZD
Category: Journals
From our signature collection. Each notebook has a hardcover bound with PU leather (100% vegan) with a deer finely debossed on the cover. Printed on the inside cover of the notebook are deer footprints that are so cute, you just want to tickle them. Our paper? Well, we are the oldest established paper company in Lebanon and the region, we know a thing or two about paper. Each page of 100gsm silk cream acid free fountain-friendly FSC® (FSC-C105099) certified paper is micro-perforated with a total of 96 sheets or 192 pages. And our notebooks open as flat as a pancake. The paper used is acid-free, a depiction of longevity, archive-ability and preservation. Yes, yes, of course they have an inner pocket, bookmark and an elastic closure! Oh, almost forgot to mention the pen holder, just perfect. ...Show more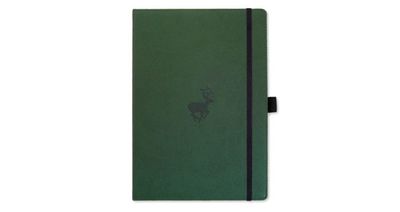 $40.00
NZD
Category: Journals
Each notebook has a hardcover bound with PU leather (100% vegan) with a deer finely debossed on the cover. Printed on the inside cover of the notebook are deer footprints that are so cute, you just want to tickle them. Our paper? Well, we are the oldest established paper company in Lebanon and the regi on, we know a thing or two about paper. Each page of 100gsm silk cream acid free fountain-friendly FSC-certified paper is micro-perforated with a total of 96 sheets or 192 pages. And our notebooks open as flat as a pancake. The paper used is acid-free, a depiction of longevity, archive-ability and preservation. Yes, yes, of course they have an inner pocket, bookmark and an elastic closure! Oh, almost forgot to mention the pen holder, just perfect. Useful tip: space between the lines is 7mm, dots is 5mm and squares is 5mm ...Show more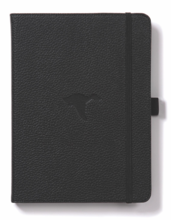 $40.00
NZD
Category: Journals
From our signature collection. Each notebook has a hardcover bound with PU leather (100% vegan) with a duck finely debossed on the cover. Printed on the inside cover of the notebook are duck footprints that are so cute, you just want to tickle them. Our paper? Well, we are the oldest established paper company in Lebanon and the region, we know a thing or two about paper. Each page of 100gsm silk cream acid free fountain-friendly FSC-certified paper is micro-perforated with a total of 96 sheets or 192 pages. And our notebooks open as flat as a pancake. The paper used is acid-free, a depiction of longevity, archive-ability and preservation. Yes, yes, of course they have an inner pocket, bookmark and an elastic closure! Oh, almost forgot to mention the pen holder, just perfect. Useful tip: space between the lines is 7mm, dots is 5mm and squares is 5mm ...Show more