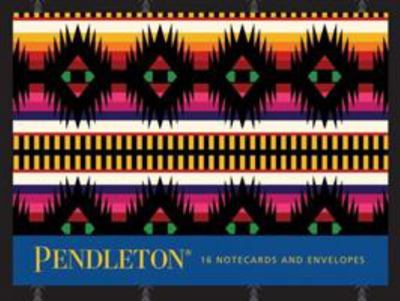 $25.00
NZD
Category: Boxed Cards | Series: Pendleton Ser.
Pendleton Woolen Mills has produced world class woolens inspired by Native American designs for more than a century. In celebration of the heritage brand's 150th anniversary, Pendleton brings its signature patterns to a new line of paper gifts. This classic notecard set showcases the bold geometric desi gns of Pendleton's most enduring textile patterns. The backs of the cards tell each pattern's legendary origin story, from the arrowhead motif honoring Chief Joseph's bravery to the diamond patterns representing wisdom and the watchful eye of the shaman. ...Show more
$29.00
NZD
Category: Boxed Cards | Series: Boxed Notecards Ser.
Celebrate THE WIZARD OF OZTM with this set of twenty blank note cards and envelopes. Featuring five unique designs, the cards are beautifully printed in full color with graphics and imagery inspired by the movie and blank interiors for writing personal messages to family and friends. They're the perfect way to share a little WIZARD OF OZTM magic with loved ones near and far. ...Show more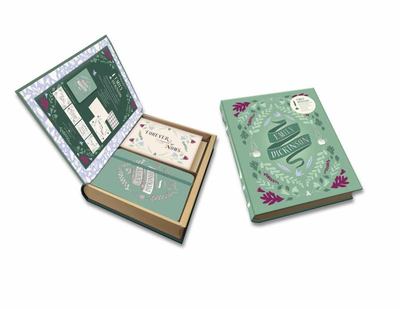 $40.00
NZD
Category: Boxed Cards | Series: Literary Ser.
Write as if from the desk of Emily Dickinson with this deluxe note card set, housed in a finely crafted keepsake book box.  Emily Dickinson is the author of an astonishing collection of almost 1800 poems, though only a handful were published during her lifetime. Often considered one of the most importa nt American poets of the nineteenth century, she is known for her beautiful and abstract musings on love, death, nature, spirituality, and identity.  Now readers can celebrate their love of Emily with this finely crafted deluxe note card set. Designed for the letter-writers, note-takers, and card-senders of the world, this set includes: 20 blank note cards featuring classic Dickinson quotes  20 envelopes 20 embossed gold sticker seals A ruled pocket journal A keepsake box for storage Designed to look like a vintage book of poetry, this collectible set gives Dickinson fans a unique way to celebrate the words and legacy of their favorite poet. ...Show more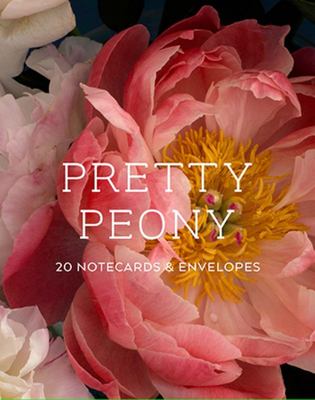 $30.00
NZD
Category: Boxed Cards
This box of notecards offers twenty gorgeous shots of blossoming peonies--the ultimate symbol of prosperity, romance and good fortune--to express well-wishes for any occasion.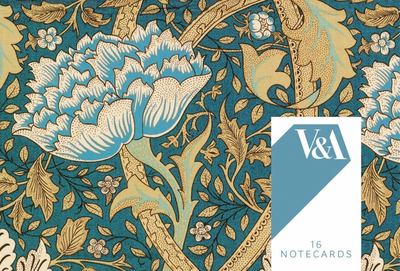 $25.00
NZD
Category: Boxed Cards | Series: V&a Ser.
A beautiful boxed set of 16 cards with matching envelopes in 4 different designs that feature prints inspired by the foliage-filled fabrics of the Arts and Crafts Movement, with details from William Morris and C.F.A. Voysey designs held in the museum's stunning collection. Inspired by the ideas of John Ruskin and William Morris, the Arts and Crafts Movement began in Britain around 1880 and quickly spread to America, Europe and Japan. Nature was an important source of inspiration for Arts & Crafts designers and patterns were inspired by the flora and fauna of the British countryside. ...Show more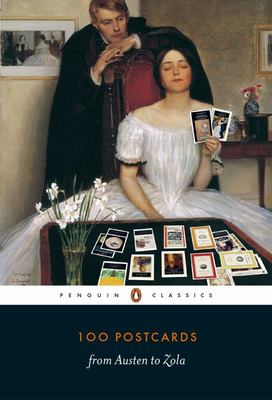 $37.00
NZD
Category: Boxed Cards
Since its launch with The Odyssey in 1946, Penguin Classics has become the largest and best-known classics imprint in the world. Spanning 4,000 years of world literature, covering all the greatest works of fiction, poetry, drama, history and philosophy in between, Postcards from Penguin Classics is the perfect gift for book lovers everywhere. Here you will find Shakespeare, Austen, Balzac, Ibsen, Virgil, Chekhov, Gaskell, Dickens, Bronte, Nietzche, Wells, Confucius, Keko, Keats and more. ...Show more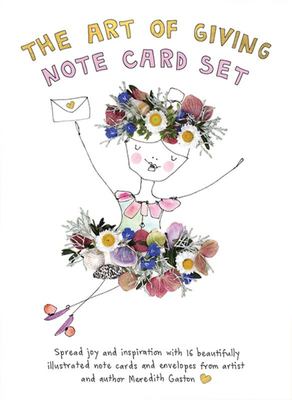 $28.00
NZD
Category: Boxed Cards
Presented in a beautiful gift box, The Art of Giving Gift Card Set includes 16 message cards and envelopes featuring Meredith Gaston's enchanting illustrations and uplifting messages that encourage us to explore, nurture and nourish our inner wellbeing for happier, healthier and more magical living. Re flecting on the wellbeing message in the bestselling book, The Art of Wellbeing, this gift card set is the perfect gift or self-purchase for anyone looking to send a thoughtful message of love, joy, encouragement and gratitude. ...Show more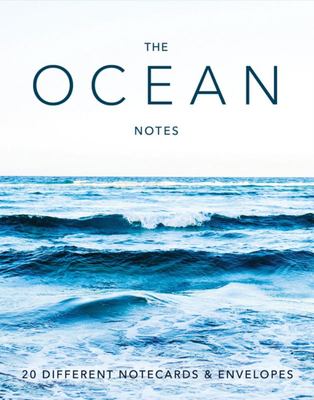 The Ocean Notes
by Chronicle Books Staff (Created by)
$30.00
NZD
Category: Boxed Cards
Share the magic of the ocean with friends and family through these photographic notecards. From serene seascapes and coastal vistas to aerial shots and cresting waves, each image inspires wonder and appreciation for the timeless beauty of the sea.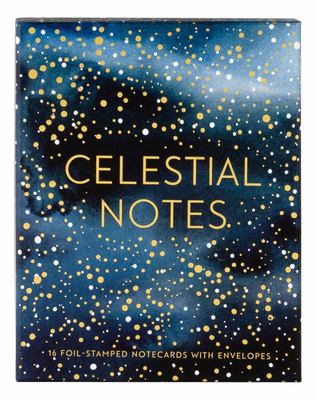 $30.00
NZD
Category: Boxed Cards
In the style of our bestselling Celestial One Line a Day memory book (more than 150,000 copies sold), these dreamy notecards shimmer with gold-foil star fields against vibrant watercolors by Yao Cheng. Including gold metallic envelopes, the set makes a perfect pick for holiday greetings or any starry no te any time of the year. ...Show more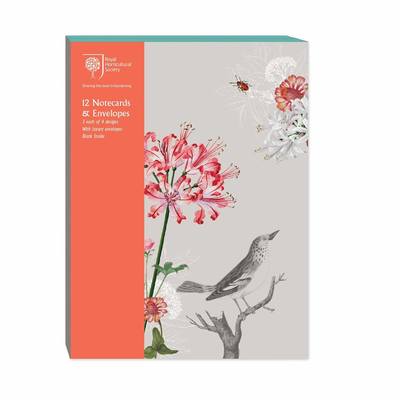 $15.00
NZD
Category: Boxed Cards
Notecard pack featuring designs from the Royal Horticultural Society stationery range.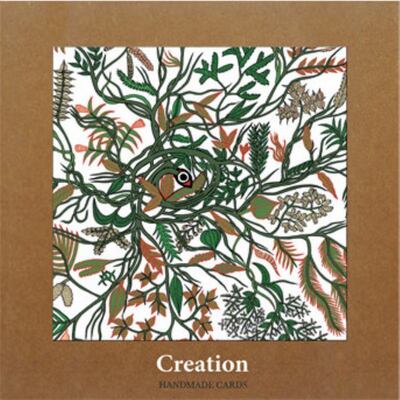 $35.00
NZD
Category: Boxed Cards
Simple yet enormously evocative masterpiece of visual storytelling Brain Pickings In this incredibly illustrated book, celebrated Gond artist Bajju Shyam explores the cyclical concepts of creation, evolution, death and renewal . Narrated by Gita wolf, this is a wonderful book for the curious child and a dult alike. Masala Chai online Silkscreen-printed by hand on handmade paper and attractively packaged, these notecards (featuring artwork from our latest book Creation) are perfect for thoughtful gifting. Created by the artisans at celebrated Indian visual art publisher Tara Books. Lore from the Gond tribal community in central India abounds in stories of origins, transformations and endings. Celebrated Gond artist Bhajju Shyam now gathers together these tales for the first time. From the state of Madhya Pradesh in central India, the Gonds are a community of highly visual people. They surround themselves with their stunning art, which is traditionally painted on the mud floors and walls of their homes. Cosmic acts of creation linked to everyday life processes, connecting the universe with the rhythms of human life and time. Each boxed set features ten cards two each of five designs and ten envelopes. Each card measures 5 3/4 in x 5 3/4 in, and includes an insert with further information on the artist and artisans involved. Proceeds from the sale of each notecard pack support tribal folk artists in India, as well as the skilled artisans involved in the printing process. Buy two sets: one for note-writing and one to frame and display!" ...Show more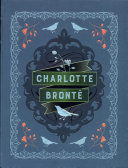 $40.00
NZD
Category: Boxed Cards
Write as if from the desk of Charlotte Brontë with this deluxe note card set, housed in a finely crafted keepsake book box.  Charlotte Brontë is the celebrated author of the classic novel Jane Eyre, whose independent and courageous heroine has been enchanting audiences for over 150 years. Now readers c an celebrate their love of Charlotte Brontë with this finely crafted deluxe note card set. Designed for the letter-writers, note-takers, and card-senders of the world, this set includes:  20 blank note cards featuring classic Brontë quotes  20 envelopes  20 embossed gold sticker seals  A ruled pocket journal  A keepsake box for storage  Designed to look like one of her classic novels, this collectible set gives Brontë fans a unique way to celebrate the words and legacy of their favorite writer. ...Show more