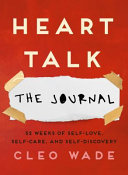 $35.00
NZD
Category: Enrichment
Inspired by her conversations with the thousands of readers she has met on her nationwide sold-out tours, Heart Talk: The Journal is a space to share your own trusts alongside hers. As Cleo writes, "The best thing about your life is that it is constantly in a state of design. This means you have, at al l times, the power to redesign it. Make moves, allow shifts, smile more, do more, do less, say no, say yes - just remember, when it comes to your life, you are not only the artist but the masterpiece as well." Inside, you will find the opportunity to let go, feel what you need to feel, discover your own poetic wisdom, and become the person you want to be.  ...Show more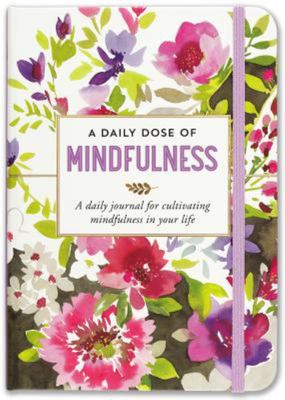 $25.00
NZD
Category: Gratitude Journals
Step inward, take note of your world every day, and live a more present, mindful life. This gentle journal offers helpful prompts to help you record mindful moments every day. Uplifting quotations throughout keep you focused on the here and now. Smooth-finish lightly lined pages take pen or pencil beautifully. Premium acid-free/archival paper helps preserve your writing. Vibrant floral cover design is enhanced with gold foil accents. Elastic band closure. Inside back cover pocket expands to hold notes, mementos, and more. Journal measures a comfortable, compact 5'' wide x 7'' high; fits in most bags and backpacks. Durable hardcover binding. 144 pages. ...Show more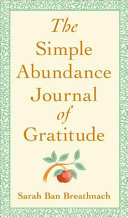 $30.00
NZD
Category: Gratitude Journals
Newly revised with a fresh introduction, updated quotes, and a charming, contemporary aesthetic. "Gratitude is the most passionate, transformative force in the Cosmos." This beautiful companion journal to the national bestseller Simple Abundance: A Daybook of Comfort and Joy, the mega-bestselling guid e that has led so many women to live fulfilling, harmonious, and joyful lives, has been refreshed for fans of the original Simple Abundance Gratitude Journal -- and a whole new generation of journalers. The Simple Abundance Journal of Gratitude offers insight via uplifting, inspirational quotes and gives women a place to record their daily moments of gratitude. Through daily practice, this journal can help you embrace everyday epiphanies: profound moments of awe that forever alter your experience of the world. ...Show more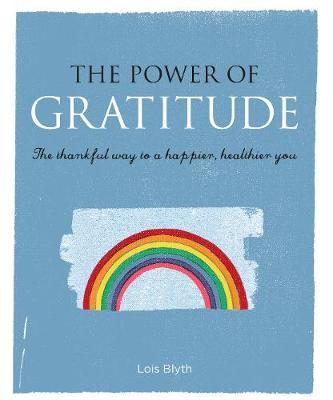 $30.00
NZD
Category: Enrichment
Discover how to actively be more grateful, and how this can lead to greater happiness and wellbeing. Can being more grateful change your life? Ongoing research suggests that it does. Practising gratitude has a positive impact on the brain and changes the way we feel about the world - and each other. It transforms our lives from the inside out - and The Power of Gratitude explains how. Gratitude extends far beyond the ritual of sharing gifts or saying thank you. It is a form of recognition - a way of appreciating the kindness, beauty and wonder that life has to offer. Gratitude connects us to one another and to the world we live in. It increases our wish to nurture, help and protect one another - and increases our sense of belonging. Included are practical and conscious ways to embrace gratitude that have lasting meaning, from creative ways to turn a simple thank you into a heartfelt gift to strategies to help us to see life with brighter eyes. Try keeping a gratitude journal, whether on paper or using an app, or making a gratitude altar. Discover meditations to end your day on a grateful note and to help you find your way back to thankfulness when times are hard. You will soon find that gratitude becomes a way of life and will reap the benefits, both emotional and physical. ...Show more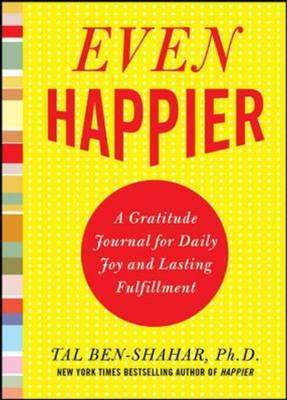 $35.00
NZD
Category: Gratitude Journals
Brilliant, daily inspiration for joy and lasting fulfillment In his New York Times Bestseller Happier,Tal Ben- Shahar introduced readers to the science of positive psychology and a new way to bring happiness, joy and fulfillment to their lives. One of the best ways to do this is by developing gratitude for everything we have in our lives, good and bad, large and small. Now, in Even Happier, Tal Ben-Shahar uses the "meditations" and "time ins" that made his first book a worldwide phenomenon and presents them in a week-by-week journal of gratitude-- one of the key ingredients of happiness. Each week, readers reflect on what they are grateful for each week, and take action with 50 new "time-ins" and learn from over 50 new meditations on happiness and fulfillment-- taking lessons from Happier and The Pursuit of Perfect and becoming Even Happier than before. ...Show more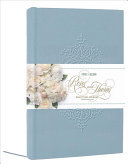 $30.00
NZD
Category: Gratitude Journals
Stationery for Francophiles and flower-lovers alike. This stationery captures the famous city through Georgianna Lanes's dreamy photos of florals and botanical motifs found in Paris.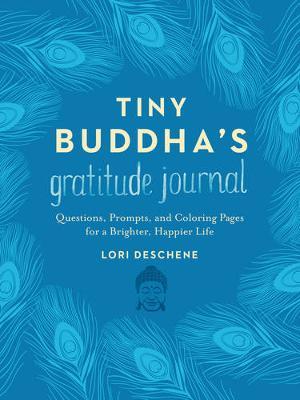 $35.00
NZD
Category: Gratitude Journals
From the author of Tiny Buddha's 365 Tiny Love Challenges and founder of the popular online community Tiny Buddha comes a flexibound interactive journal to help readers creatively foster gratitude in their daily lives. Even in the hardest of times, we have things to be grateful for. Lori Deschene, foun der of TinyBuddha.com, helps us recognize these small blessings with this journal dedicated to thankfulness. Each page of Tiny Buddha's Gratitude Journal includes a question or prompt to help readers reflect on everything that's worth appreciating in their lives. Sprinkled throughout this soulful journal are fifteen coloring pages depicting ordinary, often overlooked objects that enhance our lives, with space for written reflection on the page. With Tiny Buddha's Gratitude Journal, readers will be able to recognize small blessings, focus on the positive, and foster optimism to help them be their best, happiest selves every day. ...Show more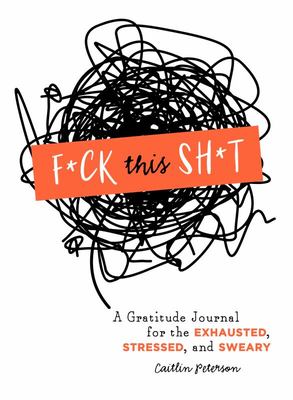 $30.00
NZD
Category: Gratitude Journals
A full-color guided journal for when you just. can't. Caitlin Peterson'sF*ck This Sh*t is the place to unload your stress when you just don't feel like being grateful, choosing joy, or being mindful. Vent those feelings in the journal that understands! With zero pressure to be positive, optimistic, or even hopeful, this journal allows you to wallow in your anger, sadness, or despair while it gently and subtly helps you realize that everything will actually be okay. · Stop censoring your stress and let the page have it · Vent your frustrations and let go of anxiety · Give yourself reminders that sh*t will be fine ...Show more
$37.00
NZD
Category: Gratitude Journals
Start Where You Are is a full-colour, passion-inspiring journal designed to help readers nurture their creativity, explore their feelings and focus on what matters most. Featuring vibrant hand-lettering and watercolour illustrations, it pairs inspiring quotes with supportive prompts and exercises to spa rk reflection through writing, drawing, chart-making and more. As beautiful as it is useful, Start Where You Are will make a perfect gift and keepsake as well as a powerful tool for positive change. ...Show more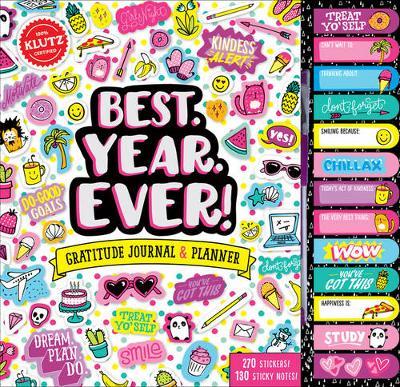 $20.00
NZD
Category: Gratitude Journals | Series: Klutz
This make-your-own monthly planner with stickers and holidays, offers gratitude oriented exercises for the month and specific kindness/gratitude/posit challenges that span a week. Journal comes with bookmark ribbon, 6 pages of fun stickers, stackable pen and custom sticky note flags.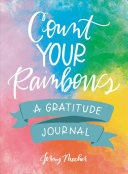 $27.00
NZD
Category: Gratitude Journals
This beautifully styled journal will encourage you to embrace a mindset of gratitude through inspiring quotes, art, and writing prompts. Our thoughts are our most powerful possessions. They drive our actions and words and set the course for our days. Recent studies have shown that there are numerous he alth benefits to expressing gratitude: people who regularly take time to convey thankfulness for their lives experience better sleep, reduced stress, an enhanced sense of well-being and improved heart health. This gratitude journal will guide your thoughts to see and embrace the positive aspects of your life and help you express appreciation. Combining beautifully styled inspirational quotes, from beloved luminaries as varied as Cheryl Strayed to Emma Watson to Jack Kerouac, and artwork coupled with thought-provoking prompts to help you positively acknowledge the people, things, and experiences in your life, this stylish and handy journal will help elevate your overall well-being as a result. ...Show more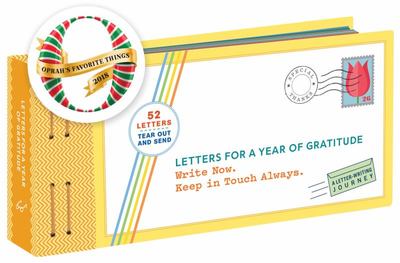 $40.00
NZD
Category: Gratitude Journals | Series: Letters to My Ser.
Letters for a Year of Gratitude packs 52 tear-off-and-send letters into one booklet for a weekly gratitude practice. With one letter for every week of the year, this is the perfect self-buy for devoted or aspiring letter writers, offering a wide variety of prompts to help fuel a year's worth of love, ap preciation, and thanks to share with loved-ones. ...Show more