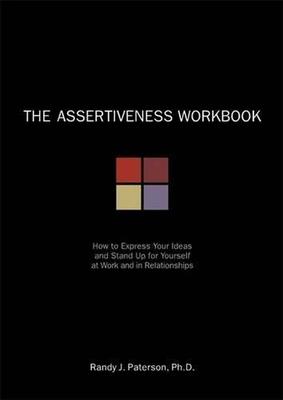 $48.00
NZD
Category: Self-Esteem/Confidence
This step-by-step guide uses cognitive-behavioural techniques to help the reader suffering from assertiveness problems to set realistic personal boundaries and transform interpersonal styles. Real-life examples, checklists and exercises and supplemented with support and encouragement.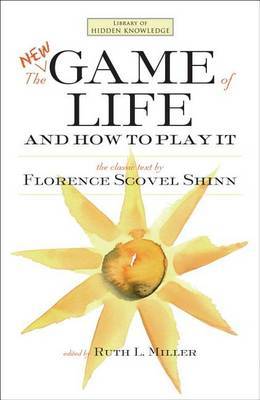 $33.00
NZD
Category: Self-Esteem/Confidence | Series: Library of Hidden Knowledge
Returning to the original wisdom of the Law of Attraction, the backbone of the hit book and movie The Secret, Dr. Ruth L. Miller creates a fresh interpretation of the timeless essays and affirmations of Florence Scovel Shinn, a dynamic and provocative teacher in the New Thought movement in the early 190 0s. Shinn's distinct philosophy and practical approach are accessible to all with enlightening affirmations and action-based advice throughout her essays. Each chapter is written in short digestible sections, addressing the laws of prosperity, the power of intuition, forgiveness, love, and other prescient and timeless topics. The New Game of Life and How To Play Itis full of simple and easy ways for readers to put the Law of Attraction into action. In addition to Shinn's original text, Miller offers updated interpretations of each essay that address modern issues and include relevant exercises and summary points for each chapter. ...Show more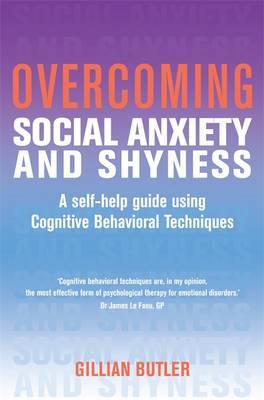 $30.00
NZD
Category: Depression, Anxiety & Stress | Series: Overcoming Books
Overcoming Social Anxiety and Shyness is a self-help manual for this common problem, which explains why it happens and sets out practical methods of resolving it. Everyone sometimes feels foolish, embarrassed, judged or criticised, but this becomes a problem when it undermines their confidence and preve nts them doing what they want to do. This easy-to-use guide, full of real-life examples, is for those who suffer from all degrees of social anxiety and shyness, for their families and friends, and for the professionals who help them: psychologists, doctors and others. It explains the many forms and causes of social anxiety. It contains a complete self-help program and work sheets. It is based on clinically proven techniques of cognitive therapy. ...Show more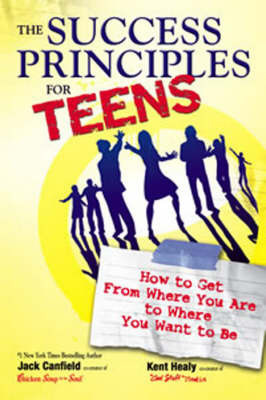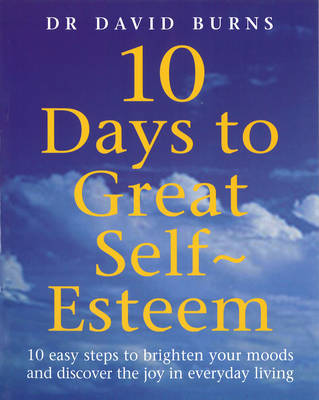 $35.00
NZD
$42.99
(18% off)
Category: Self-Esteem/Confidence
In 10 easy steps you can learn specific techniques to enhance self esteem, productivity and happiness. Provides hope, compassion and healing for people suffering from low self-esteem or unhappiness.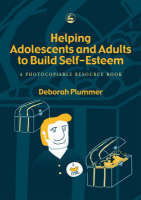 $75.00
NZD
Category: Self-Esteem/Confidence
A healthy level of individual self-esteem is the foundation for emotional, physical and social well-being. People who value themselves and who recognise their own skills are likely to live fulfilling and rewarding lives and will tend to attract genuine liking and respect from others. Conversely, low lev els of self-esteem have been linked with such personal and social concerns as school failure, depression, social anxiety, violence and substance abuse. Helping Adolescents and Adults to Build Self-Esteem follows on from the widely acclaimed Helping Children to Build Self-Esteem. It is filled with simple, practical and innovative ideas for supporting the development and maintenance of healthy self-esteem. Based on the author's clinical experience, the easy-to-use photocopiable activity sheets encourage participants to draw on existing skills and to develop new approaches to building confidence and feelings of self-worth. These exercises are suitable for work with individuals and with groups, and will prove an indispensable aid to building self-esteem in adolescents and adults. ...Show more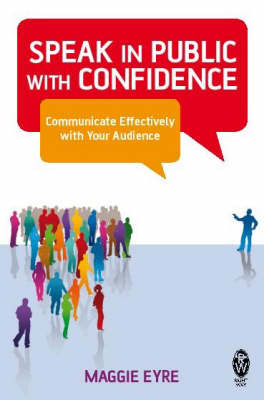 $28.00
NZD
Category: Self-Esteem/Confidence
We all need to speak in public at some time in our lives - whether it's in front of a microphone to a large business audience or when giving the toast at a wedding or other family occasion. But most of us find the task daunting. Maggie Eyre shows how to transform fears with self-belief so that anyone ca n speak in public with ease and flair. Find out how to: structure and write the most appropriate speech for your audience; give the right impression; look after and develop your voice; conquer stage fright; prepare and rehearse with purpose; warm up properly; use technology effectively; convey your message with clarity and conviction; and, connect with your audience and stimulate change in the minds of your listeners. ...Show more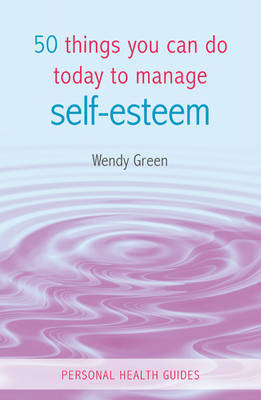 $20.00
NZD
Category: Self-Esteem/Confidence | Series: 50 Things
In this easy-to-follow guides, expert authors offer practical advice to help you make positive changes in your life, with a holistic approach including simple lifestyle changes and DIY complementary therapies.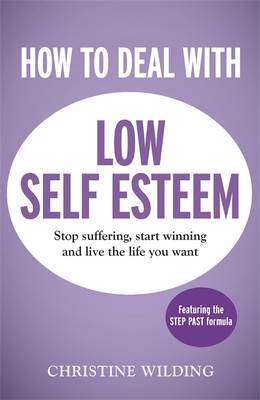 $30.00
NZD
Category: Self-Esteem/Confidence
Everyone can identify with feelings of uncertainty. To worry about our status in the world and to fear that we are not living up to our potential is a common and understandable concern. But when our self-esteem becomes low our our estimation of ourselves becomes over-critical, it is all too common to le t negative feelings become a burden. If this sound familiar to you, this book will provide you with practical help to deal with and overcome the problem. By picking this book up you've taken the first stride. Now, using the STEP system - a structured, CBT-based approach that delivers both support and proven techniques for defeating low self-esteem - you can begin to transform your daily life. Written by an expert author with many years of clinical experience, this book will help you get a better understanding of your sense of self, tackle negative thoughts and behaviour, and progress to a healthier, happier outlook - without fear of setbacks or relapse. ...Show more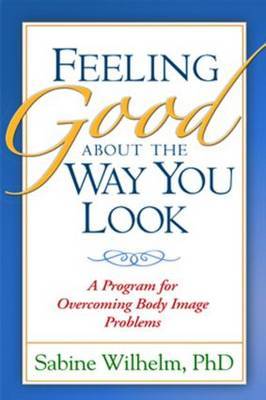 $39.00
NZD
Category: Self-Esteem/Confidence
In a society where a blemish or "bad hair" can ruin an otherwise perfect day, and airbrushed abs dominate the magazine rack, many people feel ashamed of their bodies. Whether they've stopped socializing because of an imagined defect or spent thousands on skin care, hair growth products, or plastic surg ery, Feeling Good About the Way You Look helps men and women with exaggerated concerns about their appearance break free from the mirror and get their lives back on track. Self-assessment tools help readers understand their problems and decide whether they should be evaluated for Body Dysmorphic Disorder (BDD), a severely distressing level of dissatisfaction with one's body. Step-by-step guidelines teach them to overcome discouraging thoughts, curtail obsessive appearance rituals, and see themselves realistically. With a chapter for friends and family members who suspect a loved one may be struggling with body image issues, this is the perfect starting point for those who want to help themselves or someone they care about make peace with their looks. ...Show more
$30.00
NZD
Category: Self-Esteem/Confidence
We all have times in our lives when the results of our behavior don't seem to be meeting our needs. These shortfalls may result in depression, anger, frustration, and relationship struggles, among a host of possible symptoms. It often seems difficult to see a clear path out of the problems. Even when we try to change our behavior, it doesn't stick - before we know it we're right back where we started. In this new book, Hyrum Smith does two things that are invaluable to people who wish to make their lives less painful. First, he reveals, through a clear and simple model, how we get to the point where our behaviors cause these kinds of problems. Then, with a simplicity that is impressive in itself, he describes the steps we must take to identify and rectify the beliefs leading to our painful behavior. Through the use of the Reality Model and the concept of the Belief Window, illustrated through humorous anecdotes and a powerful experience at a high school, Smith not only lays out the intellectual framework of his approach but draws you in emotionally as well. When you are done, you will agree with him that the solution to our problems is simple. It's not easy, but it is simple. The result is a powerful process for transforming your habits and relationships and achieving lasting personal and career success.  ...Show more