$35.00
NZD
Category: Ageing Well
At the height of his powers in this remarkable (and often witty) book, Robert Dessaix addresses these increasingly urgent questions in inimitable prose and comes up with some surprising answers. From Java to Hobart via Berlin, Dessaix invites us to eavesdrop on his intimate, no-nonsense conversations ab out ageing with friends and chance acquaintances. Reflecting on time, religion, painting, dancing and even grandchildren, Dessaix takes us on an enlivening journey across the landscape of growing older. Riffing on writers and thinkers from Plato to Eva Hoffman, he homes in on the crucial importance of a rich inner life. The Time of Our Lives is a wise and timely exploration of not just the challenges but also the many possibilities of old age.   ...Show more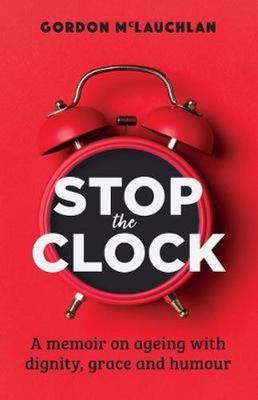 $30.00
NZD
Category: NZ History/Society
The best way to learn anything is by doing it - this is a maxim that goes back to Aristotle. Gordon McLauchlan agrees. He has concluded that the only way of learning how to manage growing old is by growing old. He doesn't believe that wisdom is necessarily a concomitant of old age but suggests that, whi le there is no fool like an old fool, it is also true that there is no sage like an old sage. Borrowing quotes from philosophers and writers collected in a Commonplace Book over more than sixty years, Gordon traces his own ascent into the eighties. Ascent, he insists, not descent as so many politicians and economists would claim as they discuss the concerns of the ageing the way parents sometimes speak to each other about their children in the same room. ...Show more
$25.00
NZD
Category: Biography & Memoir
How do you build a life when all that you know is changing?How do you conceive of love when you can no longer recognise those who mean the most to you? A phenomenal memoir - the first of its kind - Somebody I Used to Know is both a heart-rending tribute to the woman Wendy Mitchell once was, and a brave affirmation of the woman dementia has seen her become. ...Show more
$40.00
NZD
Category: Ageing Well | Series: Younger Next Year Ser.
Smart women don't grow older. They grow younger. A book of hope, Younger Next Year for Women shows you how to become functionally younger for the next five to ten years, and continue to live thereafter with newfound vitality. Learn how the Younger Next Year plan of following "Harry's Rules"--a program of exercise, diet, and maintaining emotional connections--will not only help you turn back your physical biological clock, but will improve memory, cognition, mood, and more. In two new chapters, prominent neurologist Allan Hamilton explains how the program directly affects your brain--all the way down to the cellular level--while Chris Crowley, in his inimitable voice, gives the personal side of the story. In other words, how to live brilliantly for the three decades or more after menopause. The results will be amazing. ...Show more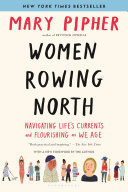 $25.00
NZD
Category: Ageing Well
New York Times Bestseller *USA Today Bestseller *Los Angeles Times Bestseller *Publishers WeeklyBestseller The instantNew York Times bestseller from the author ofReviving Ophelia--a guide to wisdom, authenticity, and bliss for women as they age--now with a new foreword by the author. Women growing old er contend with ageism, misogyny, and loss. Yet as Mary Pipher shows, most older women are deeply happy and filled with gratitude for the gifts of life. Their struggles help them grow into the authentic, empathetic, and wise people they have always wanted to be. InWomen Rowing North, Pipher offers a timely examination of the cultural and developmental issues women face as they age. Drawing on her own experience as daughter, sister, mother, grandmother, caregiver, clinical psychologist, and cultural anthropologist, she explores ways women can cultivate resilient responses to the challenges they face. "If we can keep our wits about us, think clearly, and manage our emotions skillfully," Pipher writes, "we will experience a joyous time of our lives. If we have planned carefully and packed properly, if we have good maps and guides, the journey can be transcendent." ...Show more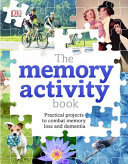 $40.00
NZD
Category: Growing Older
Combat and manage the symptoms of dementia and Alzheimer's disease, from memory loss to disorientation with this practical activity book. From physical activities to crafts and puzzles, The Memory Activity Bookprovides those with memory loss and their carers with ideas, tools and guidance. There are tw o sections for each activity- one that a person with dementia or memory loss themselves can safely engage and interact with; and another for relatives, friends, and carers, which includes added guidance and information on possible reactions and intended benefits. Whether you or someone in your life are challenged by this increasingly prevalent condition,The Memory Activity Book is a valuable resource designed to stimulate the mind. ...Show more
$40.00
NZD
Category: Ageing Well
Everything you need to know about supporting ageing parents, from author and comedian Jean Kittson.This warm and witty practical guide is a one-stop shop for information on how to support your ageing loved ones: how to protect their health and wellbeing, keep them safe and secure, and enable them to be self-determining and independent for as long as possible. Full of expert advice and first-hand experience, this is your go-to resource to help you: * Navigate the bureaucratic maze while remaining sane* Understand what is needed for your elder's health and wellbeing and how to get it, especially in a medical emergency* Survive the avalanche of legal papers and official forms* Choose the best place for them to live - home, retirement village, residential aged care, or granny and grandpa flat - and help your elders relocate with love and respect. Compelled to discuss some of life's most confronting questions, Jean shares heartfelt stories and clear facts alongside wonderful cartoons from much-loved Australian cartoonist, Patrick Cook. Following on from her 2014 bestseller, You're Still Hot to Me, a treatise on menopause, We Need to Talk About Mum and Dad is a guide to what happens when we become parents of our parents. ...Show more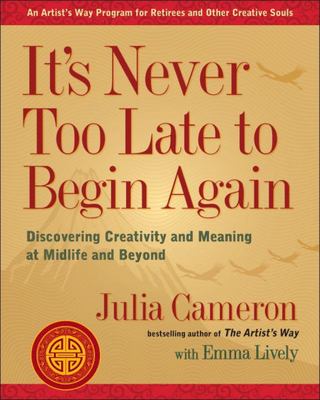 $45.00
NZD
Category: Creativity | Series: Artist's Way Ser.
"The book you hold in your hands is the distillate of a quarter century's teaching. It is my attempt to answer, 'What next?' for students who are embarking on their 'second act.'" --Julia Cameron Julia Cameron has inspired millions with her bestseller on creativity, The Artist's Way. In It's Never Too Late To Begin Again, she turns her eye to a segment of the population that, ironically, while they have more time to be creative, are often reluctant or intimidated by the creative process. Cameron shows readers that retirement can, in fact, be the most rich, fulfilling, and creative time of their lives. When someone retires, the newfound freedom can be quite exciting, but also daunting. The life that someone had has changed, and the life to come is yet to be defined. In this book, Cameron shows readers how cultivating their creative selves can help them navigate this new terrain. She tells the inspiring stories of retirees who discovered new artistic pursuits and passions that more than filled their days--they nurtured their souls. This twelve-week course aimed at defining--and creating--the life you want to have as you redefine and re-create yourself, this book includes simple tools that will guide and inspire you to make the most of this time in your life: - Memoir writing offers an opportunity to reflect on and honor past experience. This book guides you through the daunting task of writing an entire memoir, breaking it down into manageable pieces. - Morning Pages--private, stream-of-consciousness writing done daily--allow you to express wishes, fears, delights, resentments, and joys, which in turn, provide focus and clarity for the day at hand. - Artist Dates encourage fun and spontaneity. - Solo Walks quell anxiety and clear the mind. This fun, gentle, step-by-step process will help you explore your creative dreams, wishes, and desires...and help you quickly find that it's never too late to begin again. ...Show more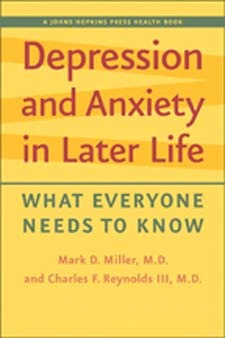 $45.00
NZD
Category: Growing Older | Series: A Johns Hopkins Press Health Book
Physical problems and emotional stresses, such as bereavement, health conditions, pain, concerns about the future, side effects of medications, and the accumulated effects of lifestyle choices, may lead to depression or anxiety in older people. However, as Drs. Mark D. Miller and Charles F. Reynolds III know, these mental disorders are not a natural or an inevitable part of aging. In "Depression and Anxiety in Later Life", these psychiatrists show how depression and anxiety can be avoided or minimized by adapting to changing circumstances while controlling risk factors and getting help when it's needed. This reassuring book balances discussions of the causes, symptoms, and treatments of mental illness with descriptions of successful adaptive aging. Case studies illustrate the less obvious depression symptoms of irritability, disorganization, and social withdrawal. Readers will find information about memory loss, pain, sleep, nutrition, and end-of-life issues particularly helpful. Aging can be challenging, but it doesn't always lead to depression or anxiety. "Depression and Anxiety in Later Life" will help older people, their family members, and caregivers make positive changes to take control of their own individual situations. ...Show more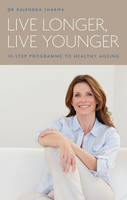 $25.00
NZD
Category: Growing Older
This book, by leading integrated health practitioner Dr Rajendra Sharma, explains how we can all slow down the ageing process and lead a healthier and more productive later life by making simple and easy lifestyle changes. He reveals the key principles we can start to follow from day 1 that can prevent the onset of many age-related conditions. Dr Sharma presents the compelling scientific evidence that shows the foods we should avoid and those we should eat more of in order to, for example, reduce the chance of developing arthritis and particular forms of cancer. He shows how perhaps the single most important thing we can do is to undertake regular exercise, and produces eye-opening statistical evidence as well as inspiring case studies based on his clinical work to underscore the point that lives can be turned around, whatever your current state of health. The book then goes on to examine in depth each of the key systems of the body. It provides advice on the investigations that should be performed to ensure health as we age, outlines the nutritional changes specific to assist each system and advises on the particular therapeutic approaches that have been shown to be beneficial. From the cardiovascular system to dementia and neurological problems, and from developing a healthy immune system to maintaining muscular skeletal integrity, Dr Sharma reveals that a healthy, optimally functioning body is within reach of us all. The book also explores the implications of the latest research in genetics and healthy ageing. Inspiring and practical, Dr Sharma proves that ageing need not be a fearful process but something we can approach with positivity, confident that a healthy later life is available to everyone. ...Show more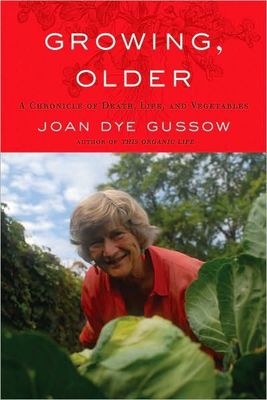 $42.00
NZD
Category: Growing Older
Michael Pollan calls her one of his food heroes. Barbara Kingsolver credits her with shaping the history and politics of food in the United States. And countless others who have vied for a food revolution, pushed organics, and reawakened Americans to growing their own food and eating locally consider he r both teacher and muse. Joan Gussow has influenced thousands through her books, This Organic Life and The Feeding Web, her lectures, and the simple fact that she lives what she preaches. Now in her eighties, she stops once more to pass along some wisdom-surprising, inspiring, and controversial-via the pen.Gussow's memoir Growing, Older begins when she loses her husband of 40 years to cancer and, two weeks later, finds herself skipping down the street-much to her alarm. Why wasn't she grieving in all the normal ways? With humor and wit, she explains how she stopped worrying about why she was smiling and went on worrying, instead, and as she always has, about the possibility that the world around her was headed off a cliff. But hers is not a tale, or message, of gloom. Rather it is an affirmation of a life's work-and work in general.Lacking a partner's assistance, Gussow continued the hard labor of growing her own year-round diet. She dealt single-handedly with a rising tidal river that regularly drowned her garden, with muskrat interlopers, broken appliances, bodily decay, and river trash-all the while bucking popular notions of how "an elderly widowed woman" ought to behave.Scattered throughout are urgent suggestions about what growing older on a changing planet will call on all of us to do: learn self-reliance and self-restraint, yield graciously if not always happily to necessity, and-since there is no other choice-come to terms with the insistencies of the natural world. Gussow delivers another literary gem-one that women curious about aging, gardeners curious about contending with increasingly intense weather, or environmentalists curious about the future will embrace. ...Show more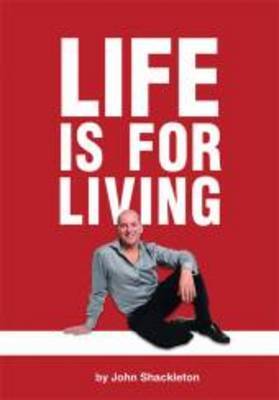 $25.00
NZD
Category: Growing Older
John Shackleton challenges anyone to live to 100, and to get there happily, healthy and full of zest to last another 100 years. Part autobiography, this top athlete discovered he was faster at the age of 50 than he had been years earlier during international championship swimming meets and trials fo r commonwealth games contention. He personally looks a lot younger than his 50+ years, and has taken on fatherhood late in life (two sons aged 4 & 2), and loves to prove that life is indeed for living and enjoying and there's no room for excuses by anyone who thinks otherwise. ...Show more