$45.00
NZD
Category: Communication | Series: Nonviolent Communication Guides
What is Violent Communication? If "violent" means acting in ways that result in hurt or harm, then much of how we communicate --judging others, bullying, having racial bias, blaming, finger pointing, discriminating, speaking without listening, criticizing others or ourselves, name-calling, reacting when angry, using political rhetoric, being defensive or judging who's "good/bad" or what's "right/wrong" with people-- could indeed be called "violent communication." What is Nonviolent Communication? Nonviolent Communication is the integration of four things: ; Consciousness: a set of principles that support living a life of compassion, collaboration, courage, and authenticity ; Language: understanding how words contribute to connection or distance ; Communication: knowing how to ask for what we want, how to hear others even in disagreement, and how to move toward solutions that work for all ; Means of influence: sharing "power with others" rather than using "power over others" Nonviolent Communication serves our desire to do three things: ; Increase our ability to live with choice, meaning, and connection ; Connect empathically with self and others to have more satisfying relationships ; Sharing of resources so everyone is able to benefit ...Show more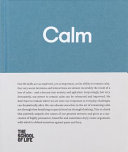 $38.00
NZD
Category: Anger | Series: The\School of Life Library
Few life skills are as neglected, yet as important, as the ability to remain calm. Our very worst decisions and interactions are almost invariably the result of a loss of calm - and a descent into anxiety and agitation. Surprisingly, but very fortunately, our power to remain calm can be rehearsed and im proved. We don't have to stay where we are now: our responses to everyday challenges can dramatically alter. We can educate ourselves in the art of keeping calm not through slow breathing or special teas but through thinking. This is a book that patiently unpacks the causes of our greatest stresses and gives us a succession of highly persuasive, beautiful and sometimes dryly comic arguments with which to defend ourselves against panic and fury. ...Show more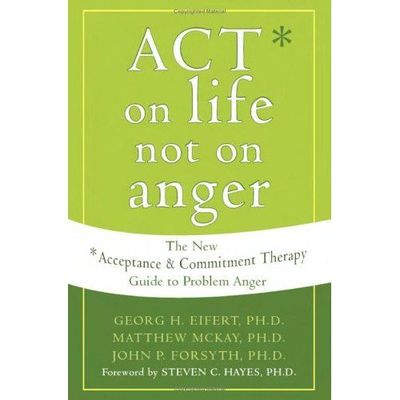 $40.00
NZD
Category: Anger
If you'd tried to control problem anger before with little success, this book offers you a new approach to try. Instead of asking you to struggle even harder with anger, this book helps you to drop the rope in your tug-of-war with anger using a new set of principles and techniques: acceptance and commi tment therapy (ACT). You'll start by learning how to accept your angry feelings as they occur, without struggling to alter or impede them in any way. Then, using techniques based in mindfulness practice, you'll find out how to watch your anger without identifying with it. Value-identification exercises help you decide what matters most to you and then commit to short- and long-term goals that turn these values into reality. In the process, anger simply loses power over your life-in the process, you'll gain the most profound control, accomplished by simply letting go. ...Show more
$55.00
NZD
Category: Communication
Do you often lash out at people? Do you let your emotions rule your interactions with others? Do you find it difficult to see things from others' point of view? You are not alone. Despite the fact that we all have to deal with other people our daily lives, many of us have difficulties with interpersonal relationships. Written by psychologist and bestselling author Matthew McKay, The Interpersonal Problems Workbook combines research and evidence-based techniques for strengthening relationships in all areas in life-whether it's at home, at work, with a significant other, a parent, or a child. The skills in this workbook are based in both schema therapy and acceptance and commitment therapy (ACT), and are designed to help you connect and communicate effectively with those around them. ACT has been proven effective in helping people improve their relationships with others. The ACT skills detailed in this book include present moment awareness, diffusion, and flexibility - all of which will help you to improve your relationships with others. In this book you will learn what your schema is, and how to act on your values to communicate and get along with others. If you are ready to stop building walls and start connecting with those around you, this book presents powerful, effective tools for change. ...Show more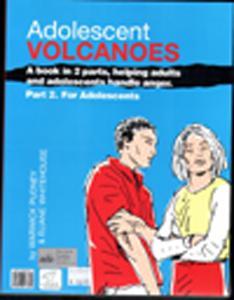 $30.00
NZD
Category: Anger
This important book by Auckland psychotherapists offers easy-to-follow ideas, exercises and more for teens and the adults in their lives. Vital for adolescents and the people who encounter them: parents, teachers and other professionals.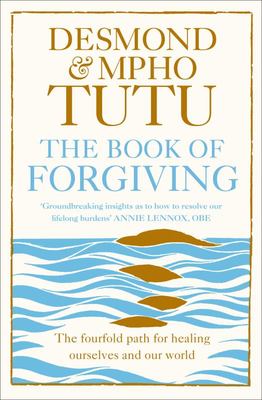 $25.00
NZD
Category: Inspirational Poems & Stories | Series: G - Reference, Information and Interdisciplinary Subjects Ser.
The Book of Forgiving, written together by the Nobel Peace Laureate Archbishop Desmond Tutu, and his daughter Revd Mpho Tutu, offers a deeply personal testament and guide to the process of forgiveness. All of us have at times needed both to forgive and be forgiven - whether small, everyday harms or real traumas. But the path to forgiveness is not easy, and the process unclear. How do we let go of resentment when we have been harmed, at times irreparably? How do we forgive and still pursue justice? How do we heal our hearts, and move on? How do we forgive ourselves for the harm we have caused others? Drawing on his memories of reconciliation in post-apartheid South Africa, Archbishop Desmond Tutu has identified four concrete steps to forgiveness through which we must all pass if we are to reach our destination: 1) Admitting the wrong and acknowledging the harm 2) Telling one's story and witnessing the anguish 3) Asking for forgiveness and granting forgiveness 4) Renewing or releasing the relationship Each chapter contains reflections and personal stories, as well as exercises for practising each step of the path. The Book of Forgiving is a touchstone and tool for anyone seeking the freedom of forgiveness: an inspiring guide to healing ourselves and creating a more united world. ...Show more
$40.00
NZD
Category: Anger & Violence
This book presents a revolutionary approach to the concept of anger: instead of viewing anger as a problem, therapist and anger expert Marcia Cannon explains how it can be used as a gift and a cue for personal growth. Appropriately used, anger can help readers explore their core beliefs, strengthen the ir relationships with others, and fulfill their unmet needs. ...Show more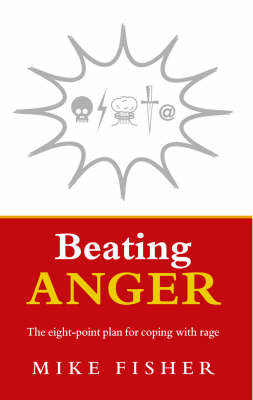 $28.00
NZD
Category: Anger
We all feel angry at times. It can be an uncomfortable emotion, yet is almost a taboo subject. We get very little guidance in our culture on how to deal with it, and the guilt or violence that may accompany it. Here is the perfect book to help anyone from 16-75 years old to beat their anger - or help an yone else to do the same. Aimed at parents, families, young adults and teachers, social and youth workers, health care professionals, managers, customer service departments, psychotherapists and counsellors - there cannot be many men or women who have not felt uncomfortable when they are angry, and wondered what to do about it. The British Association of Anger Management (BAAM) is considered the leading specialist organization in the field. Founded by Mike Fisher in 2001, its mailing list reaches approximately 10,000 people a month and it receives enquiries from all over the world, and from all walks of life. Beating Anger will be endorsed by BAAM, and used on all its courses. It will explain what anger is, what triggers it, the various different types of anger - and its substitutes - how to heal emotional aggression, and the 8 Golden Rules of Anger Management. ...Show more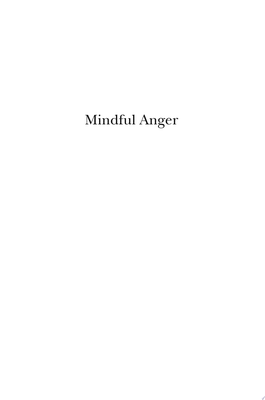 $48.00
NZD
Category: Anger & Violence
Anger is one the most common human emotions, so if you're not feeling it, then you're probably unconsciously burying it. But anger that is buried isn't actually gone. In fact, hidden or covert anger may be just as damaging as the overt, outwardly destructive kind, only it wreaks havoc from the inside-ou t. All sorts of physical and emotional problems can stem from suppressed anger: headaches, digestive problems, insomnia, just to name a few. Buried anger is expressed in a continuum, with rage and aggression at the top, and frustration, annoyance, irritation at the bottom, and everything in between. Unless this anger is addressed, it is impossible to overcome. This book urges readers to practice mindfulness-deliberately allowing physical sensations and emotions to surface so they can be examined and released. This sort of processing of anger-fully felt in the body as it happens, moved out through appropriate expression and let go-will allow readers to process anger before it becomes unhealthy. Whether for you or your clients, this book offers simple tools of mindfulness to strengthen your connection with your inner world and learn to explore your anger, paying heed to the important messages it is sending. ...Show more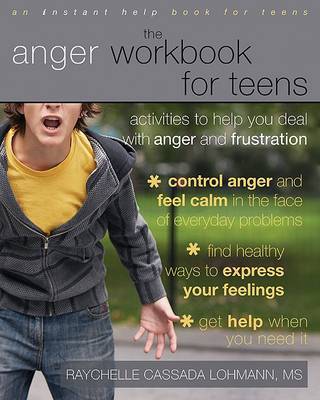 $35.00
NZD
Category: Anger | Series: An instant help book for teens
The Anger Workbook for Teens offers a step-by-step approach to helping teens who need to control their anger. This workbook is designed to help teens learn about their anger, understand how anger affects their lives, and learn constructive communication skills to help express their feelings. Readers wo rk through a series of exercises and worksheets to explore why they react the way they do, then learn skills and techniques to help them get their anger under control. They will assess their anger to develop a personal anger profile and learn to notice the physical symptoms they feel when they become enraged. Once readers fully understand their anger, they will be better able to target their symptoms in the moment and put new anger management strategies, such as relaxation techniques and active listening, into practice. ...Show more
$35.00
NZD
$39.99
(12% off)
Category: Anger
When confronted with a confrontational situation, some people feel that to express anger is to risk losing control. Panic attacks, depression, headaches, and chronic pain often plague people who deny themselves a constructive outlet for their anger. This book includes exercises and techniques for develo ping constructive anger expression. ...Show more
$48.00
NZD
Category: Anger
Written by two well-regarded experts in the field, "The Anger Control Workbook" introduces a new and radically simplified approach to anger control. Step-by-step exercises aid readers in identifying, understanding, responding to, and ultimately coping with their hostile feelings. 50 worksheets.