$40.00
NZD
Category: Self-Esteem/Confidence
There is a voice of longing inside each woman. We strive so mightily to be good: good partners, daughters, mothers, employees and friends. We hope all this striving will make us feel alive. Instead, it leaves us feeling weary, stuck, overwhelmed and underwhelmed. We look at our lives and wonder: Wasn't it all supposed to be more beautiful than this? We quickly silence that question, telling ourselves to be grateful, hiding our discontent - even from ourselves. For many years, Glennon Doyle denied her own discontent. Then, while speaking at a conference, she looked at a woman across the room and fell instantly in love. Three words flooded her mind: There She Is. At first, Glennon assumed these words came to her from on high. But she soon realised they had come to her from within. This was her own voice - the one she had buried beneath decades of numbing addictions, cultural conditioning and institutional allegiances. This was the voice of the girl she had been before the world told her who to be. Glennon decided to stop abandoning herself and to instead abandon the world's expectations of her. She stopped being good so she could be free. She stopped pleasing and started living. Soulful and uproarious, forceful and tender, Untamed is both an intimate memoir and a galvanising wake-up call. It is the story of how one woman learned that a responsible mother is not one who slowly dies for her children, but one who shows them how to fully live. It is also the story of how each of us can begin to trust ourselves enough to set boundaries, make peace with our bodies, honour our anger and heartbreak, and unleash our truest, wildest instincts. Untamed shows us how to be brave. And, as Glennon insists, 'The braver we are, the luckier we get.'   ...Show more
$38.00
NZD
Category: Enrichment
In her #1 NYT bestsellers, Brene Brown taught us what it means to dare greatly, rise strong and brave the wilderness. Now, based on new research conducted with leaders, change makers and culture shifters, she's showing us how to put those ideas into practice so we can step up and lead. Leadership is no t about titles, status and power over people. Leaders are people who hold themselves accountable for recognising the potential in people and ideas, and developing that potential. This is a book for everyone who is ready to choose courage over comfort, make a difference and lead. When we dare to lead, we don't pretend to have the right answers; we stay curious and ask the right questions. We don't see power as finite and hoard it; we know that power becomes infinite when we share it and work to align authority and accountability. We don't avoid difficult conversations and situations; we lean into the vulnerability that's necessary to do good work. But daring leadership in a culture that's defined by scarcity, fear and uncertainty requires building courage skills, which are uniquely human. The irony is that we're choosing not to invest in developing the hearts and minds of leaders at the same time we're scrambling to figure out what we have to offer that machines can't do better and faster. What can we do better? Empathy, connection and courage to start. Brene Brown spent the past two decades researching the emotions that give meaning to our lives. Over the past seven years, she found that leaders in organisations ranging from small entrepreneurial start-ups and family-owned businesses to non-profits, civic organisations and Fortune 50 companies, are asking the same questions- How do you cultivate braver, more daring leaders? And, how do you embed the value of courage in your culture? Dare to Lead answers these questions and gives us actionable strategies and real examples from her new research-based, courage-building programme. Brene writes, 'One of the most important findings of my career is that courage can be taught, developed and measured. Courage is a collection of four skill sets supported by twenty-eight behaviours. All it requires is a commitment to doing bold work, having tough conversations and showing up with our whole hearts. Easy? No. Choosing courage over comfort is not easy. Worth it? Always. We want to be brave with our lives and work. It's why we're here. ...Show more
$23.00
NZD
Category: Self-Esteem/Confidence
A CBA Bestseller, Gold Medallion Book Award Winner -- Christians often focus so much on being loving and giving that they forget their own limitations. Here Drs. Cloud and Townsend show you how to set healthy boundaries which will give you the freedom to walk as the loving, giving, fulfilled individual God created you to be. ...Show more
$28.00
NZD
Category: Self-Esteem/Confidence
What explains the spreading backlash against the global elite? In this revelatory investigation, Anand Giridharadas takes us into the inner sanctums of a new gilded age, showing how the elite follow a 'win-win' logic, fighting for equality and justice any way they can - except ways that threaten their p osition at the top. But why should our gravest problems be solved by consultancies, technology companies and corporate-sponsored charities instead of public institutions and elected officials? Why should we rely on scraps from the winners? Trenchant and gripping, this is an indispensable guide and call to action for elites and citizens alike. ...Show more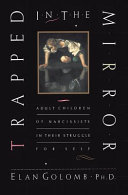 $39.00
NZD
Category: Personality Disorders
In this compelling book, Elan Golomb identifies the crux of the emotional and psychological problems of millions of adults. Simply put, the children of narcissist - offspring of parents whose interest always towered above the most basic needs of their sons and daughters - share a common belief: They bel ieve they do not have the right to exist. The difficulties experienced by adult children of narcissists can manifest themselves in many ways: for examples, physical self-loathing that takes form of overeating, anorexia or bulimia; a self-destructive streak that causes poor job performance and rocky personal relationships; or a struggle with the self that is perpetuated in the adult's interaction with his or her own children. These dilemmas are both common and correctable, Dr. Golomb tells us. With an empathic blend of scholarship and case studies, along with her own personal narrative of her fight for self, Dr. Golomb plumbs the depths of this problem, revealing its mysterious hold on the affairs of otherwise bright, aware, motivated and worthy people. Trapped in the Mirror explores the nature of the paralysis and lack of motivation so many adults feelstress and its role in exacerbating childhood wrongswhy do many of our relationships seem to be "reruns" of the past how one's body image can be formed by faulty parenting how anger must be acknowledge to be overcomeand, most important, how even the most traumatized self can be healed. Rooted in a profoundly humanist traditional approach, and suffused with the benefit of the latest knowledge about intrafamily relationships, Trapped in the Mirror offers more than the average self-help book; it is truly the first self-heal book for millions. ...Show more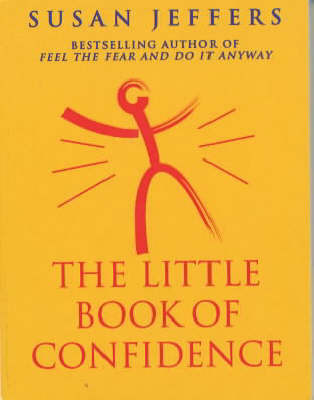 $10.00
NZD
Category: Self-Esteem/Confidence
For people faced with public speaking, asserting oneself and making decisions, the author offers practical advice and thought-provoking tips on how to transform their fears into confidence, energy and love.
$40.00
NZD
Category: Self-Esteem/Confidence
How to cope when the world overwhelms you.For those people who:have a keen imagination; are labelled too shy or too sensitive; who perform poorly when being observed even though they are usually competent; have vivid dreams; for whom time alone each day is essential;and find they are quickly overwhelmed by noise and confusion, crowded parties, hectic office life.............this is the book to help them understand themselves and how best to cope in various situations.Highly sensitive people are often very bright and creative but many suffer from low self esteem. They are not 'neurotics' as they have been labelled for so long. However, high sensitivity can lead them to cease to engage with the outside world.The book offers solutions for a happy and fulfilling life. Particularly in the way an HSP perceives his or herself: the book helps to 'reframe' past events, such as a difficult childhood, or how they see themselves - ie. shy.Particularly strong material for those raising a sensitive child ...Show more
$44.00
NZD
Category: Self-Esteem/Confidence
Resilience has never been more important in helping us navigate the stresses and adversity of modern life. Resilience acts as a protective armour that helps us deal with the toughest challenges that life throws at us. The best thing about resilience? It is a skill that you can develop at any age.This bo ok lays out 12 key skills that give you everything you need to unlock and develop your resilience, from self-esteem and self-care to emotional regulation and stress management. Each chapter supports skill development and includes exercises, activities and discussion topics as well as case studies from people who have used the programme to improve their lives. Every key skill draws on various psychological techniques including CBT, positive psychology and solution-focused interventions.The foundational skills this book teaches are ideal for anyone interested in improving their wellbeing, whether you are experiencing mental health issues or simply wish to increase your mental strength. ...Show more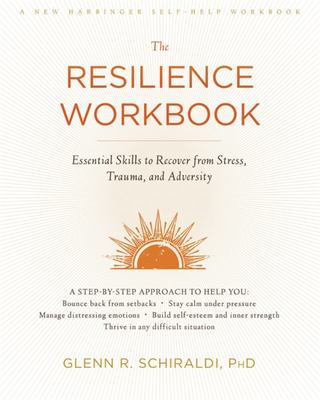 $55.00
NZD
Category: Self-Esteem/Confidence | Series: A New Harbinger Self-Help Workbook
What is resilience, and how can you build it? In The Resilience Workbook, Glenn Schiraldi--author of The Self-Esteem Workbook--offers invaluable insight and outlines essential skills to help you bounce back from setbacks and cultivate a growth mindset. Why do some people sail through life's storms, whil e others are knocked down? Resilience is the key. Resilience is the ability to recover from difficult experiences, such as death of loved one, job loss, serious illness, terrorist attacks, or even just daily stressors and challenges. Resilience is the strength of body, mind, and character that enables people to respond well to adversity. In short, resilience is the cornerstone of mental health. Combining evidence-based approaches including positive psychology, cognitive behavioral therapy (CBT), mindfulness, and skills for regulating stress, The Resilience Workbook will show you how to bounce back and thrive in any difficult situation. You'll learn how to harness the power of your brain's natural neuroplasticity; manage strong, distressing emotions; and improve mood and overall well-being. You'll also discover powerful skills to help you prevent and recover from stress-related conditions like post-traumatic stress disorder (PTSD), anxiety, depression, anger, and substance abuse disorders. When the going gets tough, you need real, proven-effective skills to manage your stress and heal from setbacks. The comprehensive and practical exercises in this workbook will help you cultivate resilience, stay calm under pressure, and face all of life's challenges. ...Show more
$36.00
NZD
Category: Self-Esteem/Confidence
This is a hands-on, self-help guide to gaining long-lasting confidence and overcoming fear using mindfulness-based therapy. The author explains how many of us are playing the 'confidence game' using the wrong rules, and guides the reader through clear, simple exercises designed to help you manage diffic ult emotions such as anxiety and build genuine confidence. The Confidence Gap has a gentler, more thoughtful approach to teaching confidence than the typically aggressive/peppy self-help approach. It is instructive, reassuring and gentle in tone, which will appeal to women as well as men and the business market. ...Show more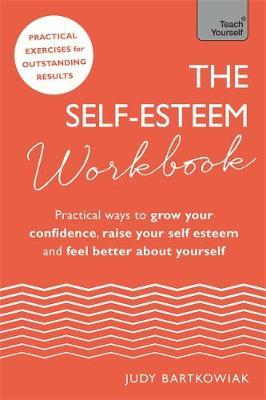 $35.00
NZD
Category: Self-Esteem/Confidence | Series: Teach Yourself
Learn by doing, not just by reading.People of all ages and all walks of life suffer to a greater or lesser extent from low self esteem, even those who appear to radiate confidence. This book will enable you to understand why you have low self-esteem and will address the issues around it by getting to th e roots of your self-esteem, setting the goals you want to achieve through enhanced self-esteem and taking practical steps to improve. You will learn how to turn criticism into positive feedback, how to improve your relationships at home and work, how to stay positive and how to communicate clearly and with confidence.ABOUT THE SERIESPeople have been learning with Teach Yourself since 1938. With a vast range of practical how-to guides covering language learning, lifestyle, hobbies, business, psychology, and self-help, there's a Teach Yourself book for everything you want to do. Join more than 60 million people who have reached their goals with Teach Yourself, and never stop learning. ...Show more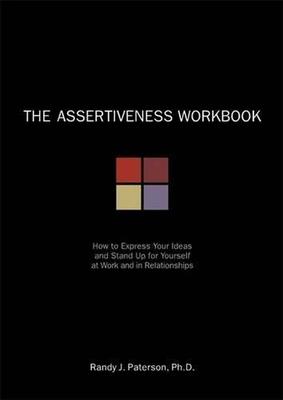 $48.00
NZD
Category: Self-Esteem/Confidence
This step-by-step guide uses cognitive-behavioural techniques to help the reader suffering from assertiveness problems to set realistic personal boundaries and transform interpersonal styles. Real-life examples, checklists and exercises and supplemented with support and encouragement.