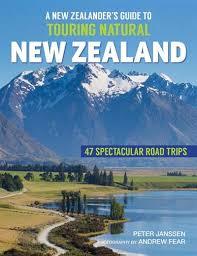 $40.00
NZD
Category: NZ Scenic/Travel
Catering for the 'new' wave of tourists - New Zealanders actually holidaying in New Zealand!  Wild coasts, jaw-dropping cliffs and caves, tranquil bays, thermal hotspots, towering alps, primeval forests, lakes and braided rivers, offshore islands...New Zealand's wonders are top of anyone's must-see lis t. This magnificent touring guide dedicated to natural attractions is structured geographically around itineraries - 22 in the North Island and 25 in the South - each of which takes in several sites within one area, describing their natural beauty and listing a few good short walks or detours that show off the scenery at its best. The itineraries are flexible, allowing the reader to simply follow the book or use it as back-up for more personalised touring plans. The text is supported by route instructions, detailed maps, illustrated panels on notable plants and animals, and stunning images from Andrew Fear ...Show more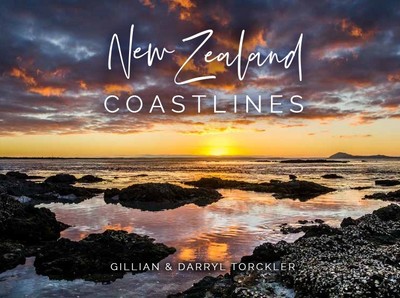 $15.00
NZD
$30.00
(50% off)
Category: NZ Scenic/Travel
A pictorial book of New Zealand's coastlines, featuring the stunning images of innovative photography of Darryl Torckler, with text commentary from Gillian Torckler. Divided geographically, the photographed areas include: North: Bay of Islands to the Cape, down to 90-mile beach and Hokianga. East: from the Bay of Islands to Napier, including the outer Hauraki Gulf and islands, White Island. Central: Wellington, Marlborough, Nelson and Tasman District. West: west coast of the South Island to the North Island's west coast. South: South Island, including all of the southern east coast, Stewart Island, Fiordland. ...Show more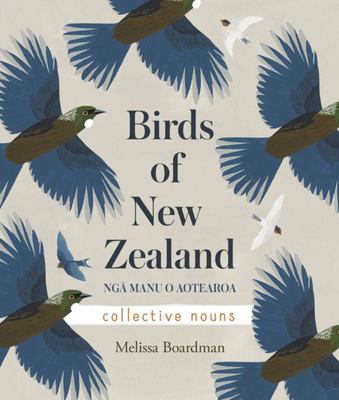 $30.00
NZD
Category: NZ Scenic/Travel
A beautifully illustrated book featuring New Zealand Aotearoa's native birds, each with its very own collective noun.   A tussock of takahe?   A hoon of kaka?   A whistling of whio?   This beautifully illustrated book of collective noun names for our native birds reveals something unique about their cha racter, so we can get to know them better. It also includes information on how they live, so we can help protect them. Birds of New Zealand: Collective Nouns - Nga Manu o Aotearoa: Nga Kupuingoa topu - is a book for all bird-lovers. ...Show more
$35.00
NZD
Category: NZ Scenic/Travel
Prolific New Zealand travel writer Peter Janssen describes his favourite walks throughout Auckland and the Greater Auckland Region. From Mahurangi to Waiuku and the Waitakere Ranges to Waiheke Island, Peter describes family friendly walks which includes memorable highlights, whether it's a spectacular l andscape feature, a historic site, a great view or a special story about the city or area. With an influx of New Zealanders travelling around New Zealand, this makes the perfect gift for families planning their school holidays, Christmas holidays or just a relaxing break. Jam packed with over 200 beautiful walks, including: Travel directions, walking times, track and nature notes All walks are categorised geographically making it Very Easy to plan Totally updated with closed walks deleted and new walks included Family friendly ...Show more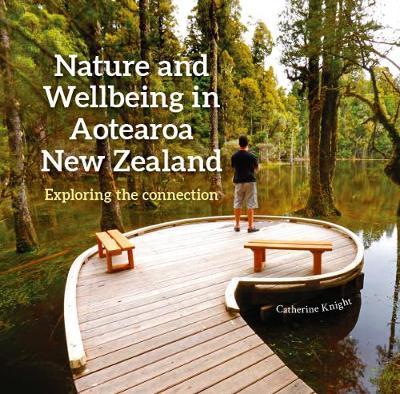 $40.00
NZD
Category: NZ Scenic/Travel
We have never been more aware of the benefit of being out in nature, but how much quality time does the 'average' New Zealander spend enjoying the outdoors? While our national parks are places of spectacular wilderness, for many of us, these places are out of reach. This ground-breaking book argues the restoration of 'neighbourhood nature' - places that all New Zealanders can freely access, irrespective of socioeconomic or other factors. New Zealand's experience of the coronavirus pandemic underscores how important these local oases of nature are - and how vital they are to our wellbeing. Richly illustrated throughout, this book tells the stories of a wide range of New Zealanders, who - either individually or through organised initiatives - have experienced the wellbeing benefits gained through connection with nature. Their stories are varied but each one is authentic, personal and moving. Drawing on the latest scientific research and through these personal stories, Knight challenges us to contemplate a more nature-rich future. ...Show more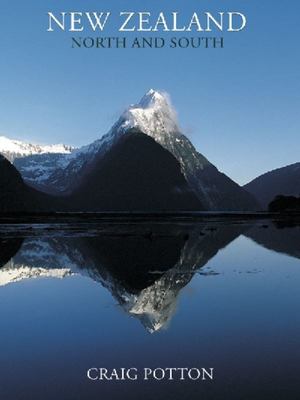 $10.00
NZD
$15.00
(33% off)
Category: NZ Scenic/Travel
Landscape photographer Craig Potton has selected 144 images from journeys around (and over) both North and South Islands of New Zealand capturing the essence of New Zealand's natural and cultural landscape.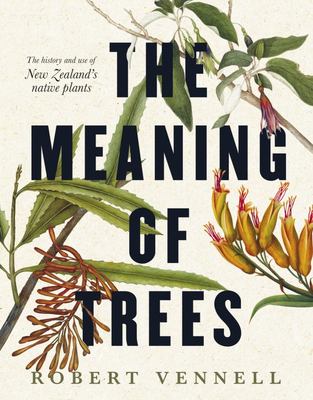 $55.00
NZD
Category: NZ Non-Fiction
A guide and gift book in equal measure, this treasure of a book pays homage to New Zealand's native plant species. The Meaning of Trees tells the story of plants and people in Aotearoa New Zealand. Beautifully illustrated with botanical drawings, paintings and photographs, it shows us how a globally uni que flora has been used for food, medicine, shelter, spirituality and science. From Jurassic giants to botanical oddballs - these are our wonderful native and endemic plants, in an exquisite hardback edition. ...Show more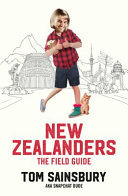 $37.00
NZD
Category: NZ Scenic/Travel
A revealing guide to the weird and wonderful inhabitants of New Zealand... and the places you'll find them. After years of mimicking various celebrities and stereotypes on his social media platforms, comedian Tom Sainsbury has now compiled his favourite New Zealand personalities into a book. This array of Kiwi heroes includes the useless farmhand that is forever jack-knifing the trailer, the martyr mother who guilt-trips her children, the officious office-worker who narks on the rest of the staff for low level misdemeanours, and the alpha-male teenager who loiters around Mount Maunganui every New Year's. All these descriptions are lovingly collated into a concise, easy-to-read field guide that'll give you a hilarious, in-depth insight into the people of Aotearoa. ...Show more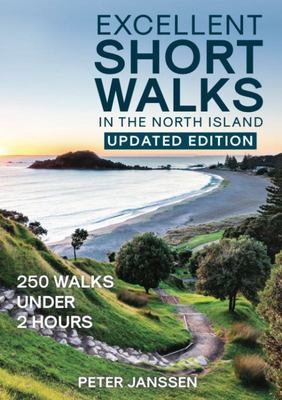 $33.00
NZD
Category: NZ Scenic/Travel
Wherever you are in the North Island you're sure to be within reach of a short walk with an excellent destination. Peter Janssen has hand-picked more than 250 short but memorable walks throughout the mainland and offshore islands. All walks will suit those who enjoy walking but do not want a long tramp with heavy boots and a pack, or travellers who are short on time and those with young families. Every walk includes a highlight, whether it's an historic landmark such as Kerikeri's Stone Store; a spectacular natural feature, such as the Craters of the Moon near Lake Taupo; or simply a great view, such as can be had from Makorori Point on East Cape or Wellington's Mt Victoria"--Back cover. ...Show more
$30.00
NZD
Category: NZ Scenic/Travel | Series: Naturalists' Guides
High-quality photographs from one of New Zealand's youngest nature photographers are accompanied by detailed species descriptions, which include nomenclature, size, distribution, habits, and habitat. The user-friendly introduction covers climate, vegetation, biogeography, and the key sites for viewing t he listed species. Also included is an all-important checklist of all of the birds of New Zealand encompassing, for each species, its common and scientific name, IUCN status. ...Show more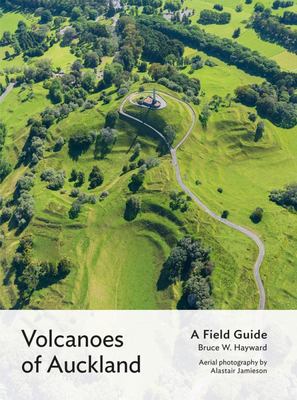 $50.00
NZD
Category: NZ Scenic/Travel
A fully illustrated field guide for Aucklanders and visitors to take with them out among the 53 volcanoes that shape this city. Volcanoes of Auckland is a handy field guide to the fiery natural world that so deeply shapes New Zealand's largest city - from Rangitoto to One Tree Hill, Lake Pupuke to Orak ei Basin. For tens of thousands of years, volcanoes have profoundly shaped the area's geology and geography. And for hundreds of years, volcanoes have played a key part in the lives of Maori and Pakeha - as sites for pa, kumara gardens or twentieth-century military fortifications, as sources of stone and water, and now as parks and reserves for all to enjoy. In a new format designed for the backpack (and including three newly recognised craters), the field guide features an accessible introduction to the science of eruptions, including dating and the next eruption, a history of Māori and Pākeha uses of the volcanoes, an illustrated guide to each of Auckland's 53 volcanoes, including where to go and what to do, aerial photography, maps and historic photographs- over 400 illustrations, 80% of them new. This field guide will help readers engage afresh with the history, geography and geology of Auckland's unique volcanic landscape. How many volcanoes are there? When did they erupt and how do we know? Will there be another eruption in Auckland and, if so, where and when? Will we have sufficient warning to evacuate in time? What is a lava cave, a volcanic bomb or a tuff ring? Why were Auckland's volcanoes such an attraction to early Maori? Why is it that Auckland's freshest water comes out of our volcanoes? This book answers these and many more questions. Volcanoes of Auckland is the essential guide for locals and tourists, school children and scientists, as they climb up Mt Eden or North Head and take in the volcanic landscape that so shapes life in our city. ...Show more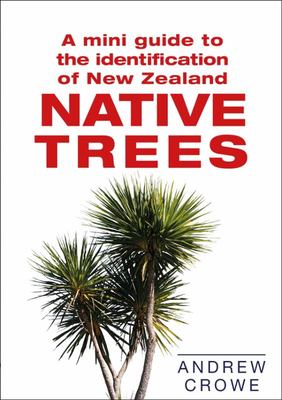 $12.00
NZD
Category: NZ Non-Fiction | Series: Mini Guide to the Identification of New Zealand...
A handy, pocket-sized guide to the identification of New Zealand native trees. Condensed from Andrew Crowe's popular Which Native Tree?, this mini guide has been designed to fit into a pocket, day pack or bag. Full of essential information for quick and accurate identification of native trees, this cla ssic mini guide is appealing and easy to use. ...Show more