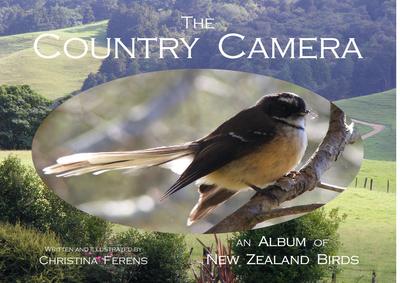 $53.00
NZD
Category: Flora & Fauna
Written in a style engaging to the general reader, THE COUNTRY CAMERA focuses on definitive aspects of the birds' daily lives and expands on the subject photographically.  The images, captured in a setting privileged by its remoteness, are intimate.  A wealth of knowledge is casually gleaned by the read er.      On the farm and in the country garden, studies are made of forty species of bird widely found in New Zealand, beginning with one of the rarest and ending on the notes of a tui.   ...Show more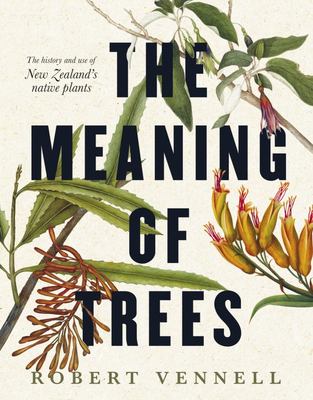 $55.00
NZD
Category: NZ Non-Fiction
A guide and gift book in equal measure, this treasure of a book pays homage to New Zealand's native plant species. The Meaning of Trees tells the story of plants and people in Aotearoa New Zealand. Beautifully illustrated with botanical drawings, paintings and photographs, it shows us how a globally uni que flora has been used for food, medicine, shelter, spirituality and science. From Jurassic giants to botanical oddballs - these are our wonderful native and endemic plants, in an exquisite hardback edition. ...Show more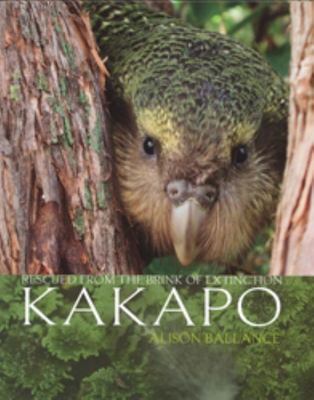 $40.00
NZD
$50.00
(20% off)
Category: Sale Books
Kakapo follows the fall and rise of one of the world's most unusual birds, from the brink of extinction, through a roller-coaster ride of hope and loss. One of New Zealand's most threatened species, these charismatic yet mysterious night parrots, are now found only on a small number of predator-free isl and sanctuaries in New Zealand and have been the focus of a remarkable world renowned New Zealand conservation effort since 1977. Kakapo: Rescued from the brink of extinction is a revised edition of the 2010 title of the same name, that includes all of the up-to-date details of the ongoing, innovative hard work of the Kakapo Recovery Programme, New Zealand's flagship threatened-species conservation story. After nearly 30 years of intensive management by the New Zealand Department of Conservation kakapo team, there are exciting times ahead for kakapo, as the summer of 2019 will be the biggest kakapo breeding season on record. The author, Alison Balance, has provided an informative and entertaining mix of hard facts, history, and accounts of the daily and seasonal routines of kakapo and their minders. This beautiful illustrated and inspiring book will appeal to anyone with an interest in ornithology and the natural world of New Zealand. ...Show more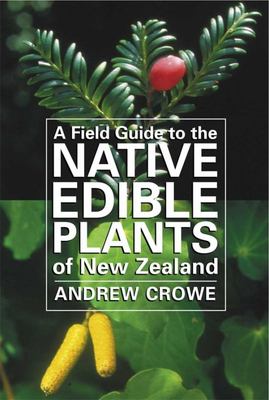 $32.00
NZD
Category: NZ Non-Fiction
A go-to, illustrated field guide of edible native New Zealand plants, including a section on poisonous plants. In this useful and attractive book, over 190 trees, shrubs, herbs, ferns, mushrooms, lichens and seaweeds are described in detail with information on which part is edible and when, how plants h ave been utilised (particularly by Maori), their nutritional value, and where they can be found. In a separate section, Andrew Crowe also describes important poisonous plants that are native to New Zealand or are likely to be confused with edible plants. Illustrated with line drawings and colour photographs, this informative book will be of interest to trampers, botanists and all who appreciate New Zealand's native flora. ...Show more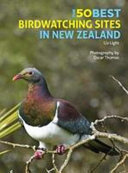 $40.00
NZD
Category: NZ Non-Fiction
New Zealand has a diverse range of bird species and is especially important for pelagics. Thirteen of the world's 18 penguin species have been recorded in the New Zealand region (including the Ross Dependency). Nine of these species breed here. Of petrels, 37 of the world's 114 species breed in the New Zealand region, some on the mainland or nearby islands so they can be seen flying around, but many stick to the Southern Ocean islands. Eleven of the world's 22 albatross species nest in New Zealand and of those nine do not nest elsewhere. As well as these specific species, the book covers 50 sites on the North and South Islands, Rakiura/Steward Island and Chatham Islands that are best for birdwatching. Detailed descriptions of each site cover the type of terrain, and the tracks and trails where certain species are likely to be encountered. Particular species for each site are highlighted. A fact file for each site lists land or sea access; type of habitat, best time to visit, facilities and accommodation. Key species for each site are also listed. ...Show more
$26.00
NZD
Category: NZ Scenic/Travel | Series: Which...?
This new re-written edition of the best-selling New Zealand classic Which Native Tree? now includes comprehensive ecological information on the tree and its environment. As well as the known uses of each tree, from food and medicine, to dyes, perfume, honey, bootlaces, fire-making and timber it also exp lains how to grow each tree in your own garden. It also identifies the insect and bird life to look for in each tree and includes details on the origins of Maori names. Use Andrew Crowe's unique leaf key to confidently identify common New Zealand native trees. Colour photographs of leaves and associated creatures, graphics giving tree shape and height, tree distribution maps and ID checklists listing distinguishing features are all helpful tools to identify New Zealand's native trees. ...Show more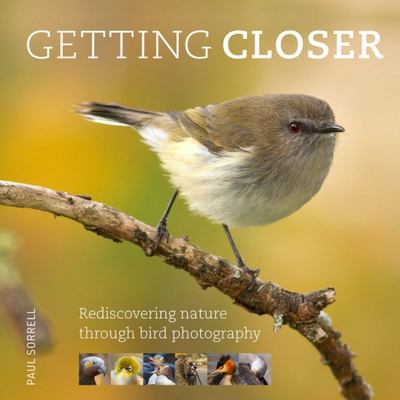 $44.99
NZD
Category: Flora & Fauna
With Getting Closer to guide you, and a camera in hand, discover how to connect with nature by using a photographer's eye. Using birds as his focus, the author offers a simple, practical path for readers to 'rewild' themselves and engage with the natural world, while improving their photographic skills at the same time. Getting Closer is a beautifully illustrated discussion of photography as a way of achieving greater intimacy with the natural world. With a focus on birds, the book  is directed primarily at photographers (of all levels of skill and experience), but also at birders, people interested in the outdoors, and those who would simply like to achieve a deeper connection with the natural world. The introduction makes the case for reconnecting with nature in a way that will draw in a wide range of readers, not just photographers. We have to reconnect, as most of us have lost the spontaneous bond with nature we enjoyed as young children and, in the face of impending ecological disaster, reconnecting with nature is our most urgent task. The author offers a simple, practical path for readers to begin to 'rewild' themselves. This is the focus of the second part of the book, where the author explores ways of becoming attentive to the natural world around you, wherever you may live. Through self-contained spreads on topics ranging from 'the four seasons' and 'winds and tides' to 'flight shots' and 'colour and texture', he introduces basic, hands-on techniques that, with practice, will enable readers to both deeply connect with their environment and become proficient wildlife photographers. 'Top tips' on each spread provide technical information aimed at more serious photographers. ...Show more

$20.00
NZD
Category: NZ Non-Fiction
With jaw-dropping endemic species such as Kiwi, Kea and Takahe, New Zealand is a birdwatcher's paradise. This book provides comprehensive information and practical advice on every aspect of the subject, including key birding areas, where to find the most sought-after species, how to get close to birds w ithout disturbing them, pelagic birding, bird photography, bird banding, conservation and feeding birds. Alan Froggatt is chairman of the Kapiti Mana branch of Forest & Bird, a member of the Ornithological Society of NZ and is involved in a range of conservation initiatives on the Kapiti Coast. He addresses schools and public gatherings on conservation and birding issues and writes on birding for a conservation newsletter. ...Show more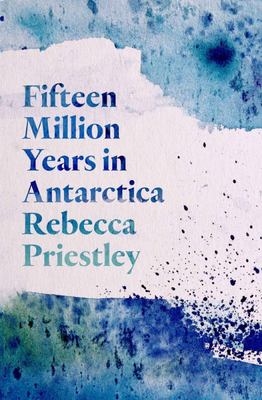 $40.00
NZD
Category: NZ Non-Fiction
Rebecca Priestley longs to be in Antarctica. But it is also the last place on Earth she wants to go. In 2011 Priestley visited the wide white continent for the first time, on a trip that coincided with the centenary of Robert Falcon Scott's fateful trek to the South Pole. For Priestley, 2011 was the ful filment of a dream that took root in a childhood full of books, art and science and grew stronger during her time as a geology student in the 1980s. She is to travel south twice more, spending time with Antarctic scientists including paleo-climatologists, biologists, geologists, glaciologists exploring the landscape, marvelling at wildlife from orca to tardigrades, and occasionally getting very cold. A constant companion for Priestley is her anxiety both the kind that is brought on by flying to the bottom of the world in a military aeroplane; and the kind that clouds our thoughts of how our world will be for our children. Writing against the backdrop of Trump's America, extreme weather events, and scientist's projections for Earth's climate, she grapples with the truths we need to tell ourselves as we stand on a tightrope between hope for the planet, and catastrophic change. Fifteen Million Years in Antarctica offers a deeply personal tour of a place in which a person can feel like an outsider in more ways than one. With generosity and candour, Priestley reflects on what Antarctica can tell us about Earth's future and asks: do people even belong in this fragile, otherworldly place? ...Show more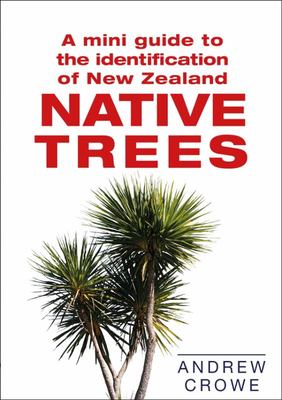 $12.00
NZD
Category: NZ Non-Fiction | Series: Mini Guide to the Identification of New Zealand...
A handy, pocket-sized guide to the identification of New Zealand native trees. Condensed from Andrew Crowe's popular Which Native Tree?, this mini guide has been designed to fit into a pocket, day pack or bag. Full of essential information for quick and accurate identification of native trees, this cla ssic mini guide is appealing and easy to use. ...Show more
$45.00
NZD
Category: Gardening
From trees to ground covers, ferns to hebes, an expert guide to the top 100 New Zealand native plants for gardens. Since its first publication, this book has been an indispensable guide for gardeners wishing to use New Zealand plants. Now extensively revised, it features inspirational and practical advi ce on 100 species that are easy to grow and maintain, across a range of climates. It lists each plant's likes and dislikes and gives sage advice for care and maintenance and for combatting pests and problems. It suggests how your soil can be best prepared for maximum growing results and gives creative landscaping tips for combining textures and forms to maximum effect. Engagingly written by the head gardener at Larnach Castle, whose gardens are world-renowned, it deserves a place on every gardener's book shelf. ...Show more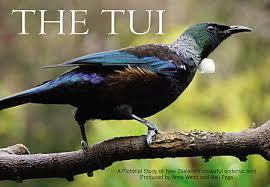 $23.00
NZD
Category: NZ Scenic/Travel
A pictorial study of New Zealand's colourful endemic bird.  This stunning book, produced as a fundraiser for Native Bird Recovery Richmond, showcases the Tui in all its colourful glory. 78 pages of full colour world class photographs and fascinating Tui facts bring to life the bird which is we so often hear but rarely see closely enough to appreciate its incredible beauty.    This more compact version of the book is A5 in size and is perfect bound - an ideal gift. ...Show more