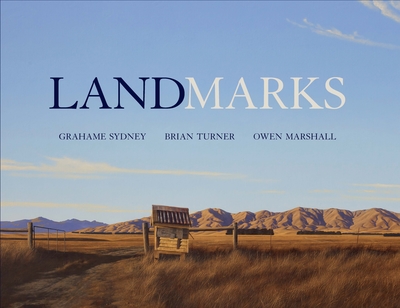 Landmarks
by Owen Marshall; Grahame Sydney; Brian Turner
$75.00
NZD
Category: NZ Art and Artists
A handsome, landmark book celebrating the work of three of our literary and artistic heavyweights. The complementary work of artist Grahame Sydney, fiction writer Owen Marshall and poet Brian Turner was first brought together in the hugely successful Timeless Land in 1995. Its pages showed their shared, deep connection to Central Otago, to its vast skies, its wide plains punctuated by jagged ranges, its unique colours and its dwarfing effect on the people who pass through it. Twenty-five years later, this lavish new volume from these three long-time friends showcases a rich selection of their subsequent work, including recently written, previously unpublished pieces. Through their own marks about the land and its people, be it in ink or paint, they offer a love song to the South Island, in particular Central Otago. ...Show more
$65.00
NZD
Category: NZ Art and Artists
A FAST-PACED ROMP THROUGH THE HISTORY OF WESTERN PAINTING WITH ONE OF NEW ZEALAND'S BEST-KNOWN PAINTERS. Throughout his long career, New Zealand painter Dick Frizzell has often goneway out on a limb to see where it would take him. From his early Pop art influenced approach to his experiments with landsc ape and the contested area ofappropriation, he's always been brave. Now, he takes on the history of art, starting right back at cave art to discover the key threads of Western art that sit in his DNA as a painter in the 21st century. The approach is essential Frizzell: bring everyone along for the ride. ...Show more
Karl Maughan
by Hannah Valentine (Editor); Gabriella Stead (Editor)
$80.00
NZD
Category: NZ Art and Artists
A walk through the intricate painted gardens of Karl Maughan, one of New Zealand's most-loved contemporary artists. For more than three decades, Karl Maughan has created intricately painted gardenscapes, developing his own visual language to explore the forms of nature and the nature of form. Born in 1 964 in Wellington, Maughan studied at the Elam School of Fine Arts before moving to London in 1994. His works can be found in the local collections of the Museum of New Zealand Te Papa Tongarewa, Christchurch Art Gallery Te Puna o Waiwhetū and the Wallace Arts Trust, while internationally he has been collected by major arts organisations including the Saatchi Collection and the Arts Council Collection, London. He now lives back in Wellington. Maughan's paintings present idyllic yet unsettling enclosed spaces, characterised by their claustrophobic and colourful atmosphere. Ever faithful to his garden subject, Maughan continues to captivate his audiences with contemporary interpretations of an age-old subject. This first book on one of New Zealand's leading living artists features more than 150 beautifully reproduced images of Maughan's work, while writers and artists from New Zealand and the United Kingdom explore the deeper meanings of Karl Maughan's painted gardens. ...Show more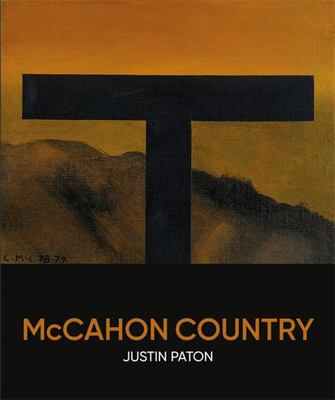 $75.00
NZD
Category: NZ Art and Artists
'My painting tells you where I am at any given time, where I am living and the direction I am pointing in.' - Colin McCahon. McCahon (1919-1987) is widely recognised as an outstanding figure in twentieth century art whose ground-breaking work over four decades changed the way we see this country, while engaging intensely with questions of faith, mortality, belonging and the power of art. In this landmark new book, published in association with Auckland Art Gallery Toi o Tamaki on the 100th anniversary of McCahon's birth, celebrated writer and curator Justin Paton takes readers on a journey through the landscape of Aotearoa New Zealand, as the artist loved and painted it. From Otago to Canterbury, Takaka to Taranaki, Muriwai to Northland and many more places in between, Paton brings his curator's eye to a selection of nearly 200 of McCahon's paintings and drawings, including iconic and beloved works and others never before published, presented in fifteen themed sections offering fresh perspectives on McCahon's abiding concerns. In elegant, responsive and deeply compelling prose, the author traces McCahon's travels through New Zealand, charts his remarkable development as a painter and thinker, explores his deepening engagement with Maori culture and environmental issues, and reveals his vision of the land as a source of light, peace and spiritual sustenance. A book to introduce new viewers to McCahon's vision and to enlarge the view for those who know the work well, McCahon Countryilluminates the beauty, spiritual urgency and enduring power of McCahon's artworks. Above all, it shows the reader how McCahon's paintings get us looking at the world we live in with new eyes. 'McCahon is not only New Zealand's most significant or important artist. He is our most soulful artist, our most searching. He asks the most of art and the world it renders. One hundred years since his birth, he still wants to know what we should believe in and where we belong.' - Justin Paton ...Show more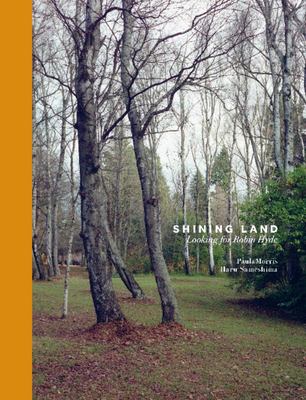 $45.00
NZD
Category: NZ Biographies
A UNIQUE STORY BOOK FOR GROWN-UPS. Shining Land brings together award-winning novelist Paula Morris and distinguished photographer Haru Sameshima. It is the second in the kōrero series of picture books edited by Lloyd Jones, written and made for grown-ups, and designed to showcase leading New Zealand w riters and artists working together in a collaborative and dynamic way. In Shining Land Morris and Sameshima focus on the New Zealand journalist, poet, fiction writer and war correspondent Robin Hyde, exploring three locations important to her difficult life and ground-breaking work. This beautifully considered small book richly rewards the reader and stretches the notion of what the book can do. ...Show more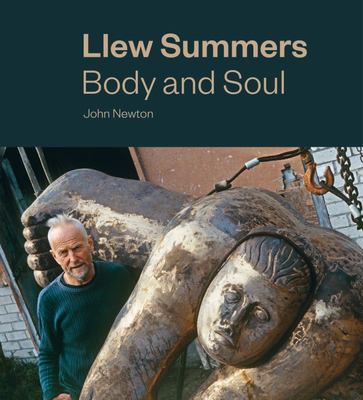 $65.00
NZD
Category: NZ Art and Artists
Llew Summers (1947-2019) was a rarity in the art world - a figurative artist in a scene dominated by abstract practices. Llew Summers: Body and Soul depicts the work and life of one of New Zealand's most recognisable sculptors, a man of great warmth and astonishing vitality, whose works are daring, sens ual and provocative.John Newton takes us from Summers' beginnings as a self-taught artist, through his relationships and family life, to his success as a highly visible sculptor with works found in public spaces throughout New Zealand.We follow Summers' progression as an artist, a true independent, working outside the hierarchies of the art world. His early monumental works in concrete made him a public fixture, with themes of nurture and nature, sexuality and solidity seen in his idealised female forms. As he discovered carving in wood and marble, the work became more subtle and increasingly dynamic. From the early 2000s, following his first trip to Europe, religious imagery entered Summers' work in ways that extended both his visual and thematic range, and introduced a more overtly spiritual element. His later career features depictions of Christ, angelic winged figures and large, ambitious works in bronze.Illustrated with more than 200 photographs, including newly commissioned images of Summers' works, Llew Summers: Body and Soul is a joyful record of a life in sculpture and a testimony to the value of public art. ...Show more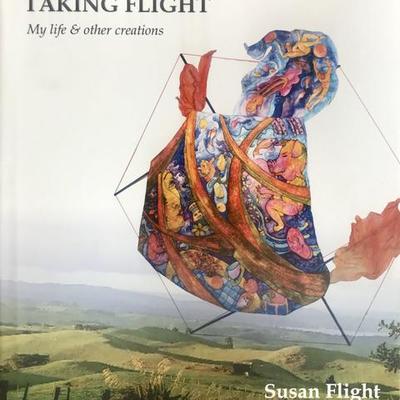 $40.00
NZD
Category: NZ Art and Artists
Susan Flight teaches and makes things in her studio on the slopes of Mt Karioi, near Raglan, New Zealand. This book is a journal of the people, events, and objects that Susan has loved, taught, experienced and made in a lifetime of joyful creative exploration. Here, you'll find her story and some of the items that represent the wide smorgasbord of materials and methods Susan has shaped into a feast of colour and texture. Susan's art reflects diverse cultural influences absorbed in a lifetime of learning, creating and teaching in New Zealand, Indonesia, Japan, Australia, and ultimately in New Zealand again. The full circle of life reflected in a beautiful and extensive body of work ...Show more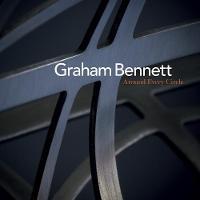 Graham Bennett — Around Every Circle
by Graham Bennett, Felicity Milburn, Rosa Shiels, John Freeman-Moir, Barbara Speedy (editor)
$85.00
NZD
Category: NZ Art and Artists
Graham Bennett - Around Every Circle is a sumptuously illustrated portrait of an acclaimed New Zealand -based artist without compromise, who illuminates how we engage with our environment and each other. Three essays by accomplished writers and five image sequences elucidate a practice shaped by curiosi ty and connection. ...Show more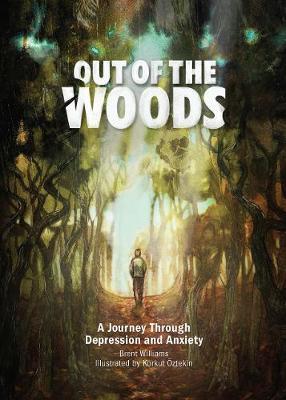 $40.00
NZD
Category: Depression, Anxiety & Stress
Out of the Woods is a book to help people understand and overcome depression and anxiety. It is the author's own story told entirely through 700 beautifully hand drawn watercolor illustrations. It is an immensely practical guide for sufferers, their loved ones, and professionals working in the area too. The book's graphic memoir format blends a compelling personal story with the latest medical research - ideal for people who are in the depths of depression and struggling to read and take on board information. The book doesn't pretend there is a quick way out of these illnesses and instead encourages people to make small steps to slowly build their own lasting recoveries. This is an inspiring story that will give vital information and hope to many people. ...Show more
$80.00
NZD
Category: NZ Art and Artists | Series: Colin Mccahon Ser.
The second of an extraordinary two-volume work chronicling forty-five years of painting by our most important artist, Colin McCahon. Colin McCahon (1919–1987) was New Zealand's greatest twentieth-century artist. Through landscapes, biblical paintings and abstraction, the introduction of words and Māori motifs, McCahon's work came to define a distinctly New Zealand modernist idiom. Collected and exhibited extensively in Australasia and Europe, McCahon's work has not been assessed as a whole for thirty-five years. In this richly illustrated two-volume work, written in an accessible style and published to coincide with the centenary of Colin McCahon's birth, leading McCahon scholar, writer and curator Peter Simpson chronicles the evolution of McCahon's work over the artist's entire forty-five-year career. Simpson has enjoyed unprecedented access to McCahon's extensive correspondence with friends, family, dealers, patrons and others. This material enables us to begin to understand McCahon's work as the artist himself conceived it. Each volume includes over three hundred illustrations in colour, with a generous selection of reproductions of McCahon's work (many never previously published), plus photographs, catalogue covers, facsimiles and other illustrative material. Along with Colin McCahon: There is Only One Direction. Vol 1. 1919-1959, this book will be the definitive work on New Zealand's leading artist for many years to come. ...Show more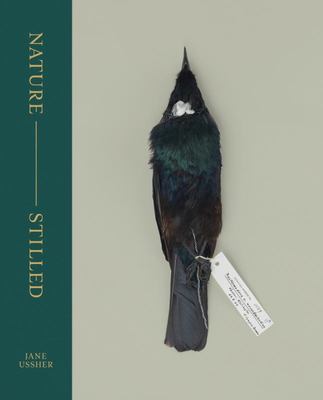 $70.00
NZD
Category: NZ Art and Artists
Award-winning photographer Jane Ussher had unprecedented access to Te Papa's natural history collection to shoot this outstanding book, and the result is a true treasure. Beautifully packaged, and stunningly photographed, it is a must-have for any book lover's collection and a perfect gift.
$45.00
NZD
Category: NZ Biographies
Vincent O'Sullivan's compelling, nuanced portrait of the great New Zealand artist Ralph Hotere brings the man and his art to life. Ralph Hotere (Te Aupouri and Te Rarawa; 1931-2013) was one of Aotearoa's most significant modern artists. Hotere invited the poet, novelist and biographer Vincent O'Sullivan to write his life story in 2005. Now, this book - the result of years of research and many conversations with Hotere and his fellow artists, collaborators, friends and family - provides a nuanced, compelling portrait of Hotere: the man, and the artist. ...Show more