$25.00
NZD
Category: Fiction.
Winner of the Booker Prize 2020. Shortlisted for the National Book Award for Fiction 2020 'We were bowled over by this first novel, which creates an amazingly intimate, compassionate, gripping portrait of addiction, courage and love.' - The judges of the Booker Prize. 'Douglas Stuart has written a fir st novel of rare and lasting beauty.' Observer It is 1981. Glasgow is dying and good families must grift to survive. Agnes Bain has always expected more from life. She dreams of greater things: a house with its own front door and a life bought and paid for outright (like her perfect, but false, teeth). But Agnes is abandoned by her philandering husband, and soon she and her three children find themselves trapped in a decimated mining town. As she descends deeper into drink, the children try their best to save her, yet one by one they must abandon her to save themselves. It is her son Shuggie who holds out hope the longest. Shuggie is different. Fastidious and fussy, he shares his mother's sense of snobbish propriety. The miners' children pick on him and adults condemn him as no' right. But Shuggie believes that if he tries his hardest, he can be normal like the other boys and help his mother escape this hopeless place. Douglas Stuart's Shuggie Bain lays bare the ruthlessness of poverty, the limits of love, and the hollowness of pride. A counterpart to the privileged Thatcher-era London of Alan Hollinghurst's The Line of Beauty, it also recalls the work of Édouard Louis, Frank McCourt, and Hanya Yanagihara, a blistering debut by a brilliant writer with a powerful and important story to tell. ...Show more
$24.00
NZD
Category: Fiction.
From the Pulitzer Prize-winning, Number One New York Times bestselling author of Olive Kitteridge and My Name is Lucy Barton 'A terrific writer' Zadie Smith 'A superbly gifted storyteller and a craftswoman in a league of her own' Hilary Mantel 'A novel to treasure' Sunday Times Olive, Again follows the blunt, contradictory yet deeply loveable Olive Kitteridge as she grows older, navigating the second half of her life as she comes to terms with the changes - sometimes welcome, sometimes not - in her own existence and in those around her. Olive adjusts to her new life with her second husband, challenges her estranged son and his family to accept him, experiences loss and loneliness, witnesses the triumphs and heartbreaks of her friends and neighbours in the small coastal town of Crosby, Maine - and, finally, opens herself to new lessons about life. 'A powerful storyteller immersed in the nuances of human relationships' Observer 'She gets better with each book' Maggie O'Farrell 'Her writing is exquisite; her vision is boundless. What a sublime book.' Rachel Joyce 'Glorious' The Times 'A perfect novel' Financial Times ...Show more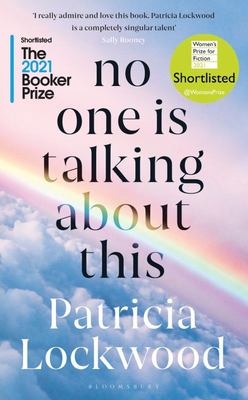 $33.00
NZD
Category: Fiction.
A woman known for her viral social media posts travels the world speaking to her adoring fans, her entire existence overwhelmed by the internet or what she terms 'the portal'. Are we in hell? the people of the portal ask themselves. Are we all just going to keep doing this until we die? Suddenly, two t exts from her mother pierce the fray- 'Something has gone wrong,' and 'How soon can you get here?' As real life and its stakes collide with the increasing absurdity of the portal, the woman confronts a world that seems to contain both an abundance of proof that there is goodness, empathy and justice in the universe, and a deluge of evidence to the contrary. Irreverent and sincere, poignant and delightfully profane, No One Is Talking About This is at once a love letter to the infinite scroll and a meditation on love, language and human connection from one of the most original voices of our time. ...Show more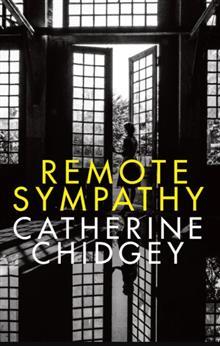 $35.00
NZD
Category: NZ Fiction
Moving away from Munich isn't nearly as wrenching an experience for Frau Greta Hahn as she had feared. Their new home is even lovelier than the one they left behind, and best of all - right on their doorstep - are some of the finest craftsmen from all over Europe, prepared to make for her and the other officers' wives living in this small community anything they could possibly desire: new curtains from the finest silks, furniture designed to the most exacting specifications, execute a fresco or a mural even. The looming presence of the nearby prison camp - lying just beyond a patch of forest - is the only blot to mar what is otherwise an idyllic life in Buchenwald. Frau Hahn's husband, SS Sturmbannfuhrer Dietrich Hahn, has taken up a powerful new position as camp administrator. The job is all consuming as he wrestles with corruption that is rife at every level, inadequate supplies, and a sewerage system under ever-growing strain as the prison population continues to rise. Frau Hahn's obliviousness is challenged when she is forced into an unlikely alliance with one of Buchenwald's prisoners, Dr Lenard Weber. A decade earlier he invented a machine - the Sympathetic Vitaliser - that at the time he believed could cure cancer. Does the machine work? Whether it does or not, it might yet save a life. ...Show more
$23.00
NZD
Category: Fiction.
A NEW YORK TIMES BESTSELLER LONGLISTED FOR THE BOOKER PRIZESHORTLISTED FOR THE PRIX FEMINA AND THE PRIX MEDICIS. WINNER OF THE PRIX DU MEILLEUR LIVRES ETRANGER. CHOSEN AS A BOOK OF 2020 BY THE SUNDAY TIMES, OBSERVER, GUARDIAN, i PAPER, FINANCIAL TIMES, NEW STATESMAN, SCOTSMAN, IRISH TIMES, BBC.COM, WATE RSTONES.COM.  'A wondrous book. It left me hopeful; this is its gift' - Elizabeth Strout.  'An empathy engine ... It is, itself, an agent of change' - New York Times Book Review.  'A quite extraordinary novel'- Kamila Shamsie. How do we continue living once we have lost our reason to live? Rami and Bassam live in the city of Jerusalem - but exist worlds apart, divided by an age-old conflict. And yet they have one thing in common. Both are fathers; both are fathers of daughters - and both daughters are now lost. When Rami and Bassam meet, and tell one another the story of their grief, the most unexpected thing of all happens: they become best of friends. And their stories become one story, a story with the power to heal - and the power to change the world. 'The book goes anywhere and everywhere. It is a delirious and thrilling improvisation, a jazz solo spun out of that meeting ... A spectacular structure of stories about everything' - Bryan Appleyard, Sunday Times ...Show more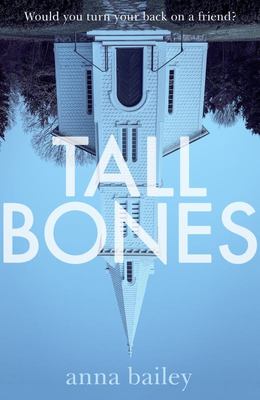 $37.00
NZD
Category: Crime
'Anna Bailey's debut is irresistible, a compelling and nuanced psychological thriller suffused with small town prejudice and dark family secrets.' PAULA HAWKINS, author of The Girl on the Train 'Tall Bones is as atmospheric as it gets - a stunning debut that delivers on every level.' RENEE KNIGHT, auth or of Disclaimer 'Chilling and compulsive. Tall Bones is a dazzling debut.' KATE HAMER, author of The Girl in the Red Coat When seventeen-year-old Emma leaves her best friend Abi at a party in the woods, she believes, like most girls her age, that their lives are just beginning. Many things will happen that night, but Emma will never see her friend again. Abi's disappearance cracks open the façade of the small town of Whistling Ridge, its intimate history of long-held grudges and resentment. Even within Abi's family, there are questions to be asked - of Noah, the older brother whom Abi betrayed, of Jude, the shining younger sibling who hides his battle scars, of Dolly, her mother and Samuel, her father - both in thrall to the fire and brimstone preacher who holds the entire town in his grasp. Then there is Rat, the outsider, whose presence in the town both unsettles and excites those around him. Anything could happen in Whistling Ridge, this tinder box of small-town rage, and all it will take is just one spark - the truth of what really happened that night out at the Tall Bones.... '   ...Show more
$35.00
NZD
Category: Fiction.
As the resourceful, relentless Li tracks her lost daughter across a disintegrating country, the journey will test the limits of her trust, her hope and her love. Unsheltered will leave you wrung out and gasping. Relentlessly propulsive and profoundly moving, Unsheltered taps into some of our worst fear s and most implacable motivations, marking the emergence of a fully-formed and urgent literary voice. Against a background of social breakdown and destructive weather, Unsheltered tells the story of a woman's search for her daughter. Li never wanted to bring a child into a world like this but now that eight-year-old Matti is missing, she will stop at nothing to find her. As she crosses the great barren country alone and on foot, living on what she can find and fuelled by visions of her daughter just out of sight ahead, Li will have every instinct tested. She knows the odds against her: an uncompromising landscape, an uncaring system, time running out, and the risks of any encounters on the road. But her own failings and uncertainty might be the greatest obstacle of all. Because even if she finds her, how can she hope to shield Matti from the future? At times tender, at times terrifying, Unsheltered is an engrossing, unpredictable novel that keeps the reader in suspense all the way to the end. A brilliant feat of imagination that asks if our humanity is the only protection we have left, Unsheltered will affect you in ways a book hasn't done in years.   ...Show more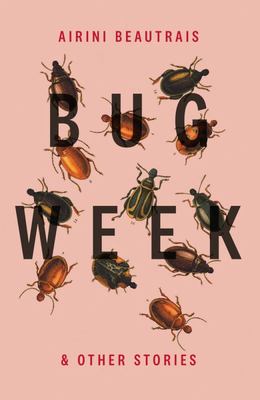 Bug Week
by Airini Beautrais
$30.00
NZD
Category: Short Stories
A science educator in domestic chaos fetishises Scandinavian furniture and champagne flutes. A group of white-collar deadbeats attend a swinger's party in the era of drunk Muldoon. A pervasive smell seeps through the walls of a German housing block. A seabird performs at an open-mic night. Bug Week is a scalpel-clean examination of male entitlement, a dissection of death, an agar plate of mundanity. From 1960s Wellington to post-Communist Germany, Bug Week traverses the weird, the wry and the grotesque in a story collection of human taxonomy.   ...Show more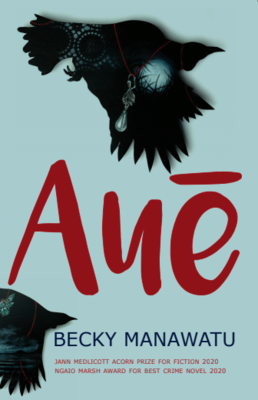 Aue
by Becky Manawatu
$35.00
NZD
Category: NZ Fiction
Taukiri was born into sorrow. Auē can be heard in the sound of the sea he loves and hates, and in the music he draws out of the guitar that was his father's. It spills out of the gang violence that killed his father and sent his mother into hiding, and the shame he feels about abandoning his eight-year- old brother to a violent home. But Ārama is braver than he looks, and he has a friend and his friend has a dog, and the three of them together might just be strong enough to turn back the tide of sorrow. As long as there's aroha to give and stories to tell and a good supply of plasters. Here is a novel that is both raw and sublime, a compelling new voice in New Zealand fiction. Haere mai, Becky Manawatu. ...Show more
$25.00
NZD
Category: Fiction.
THE SUNDAY TIMES TOP BESTSELLER#1 NEW YORK TIMES BESTSELLER'An utterly mesmerising novel..I absolutely loved this book' Bernardine Evaristo, winner of the Booker Prize 2019'Epic' Kiley Reid, O, The Oprah MagazineThe Vignes twin sisters will always be identical. But after growing up together in a small, southern black community and running away at age sixteen, it's not just the shape of their daily lives that is different as adults, it's everything: their families, their communities, their racial identities. Ten years later, one sister lives with her black daughter in the same southern town she once tried to escape. The other secretly passes for white, and her white husband knows nothing of her past. Still, even separated by so many miles and just as many lies, the fates of the twins remain intertwined. What will happen to the next generation, when their own daughters' story lines intersect?Weaving together multiple strands and generations of this family, from the Deep South to California, from the 1950s to the 1990s, Brit Bennett produces a story that is at once a riveting, emotional family story and a brilliant exploration of the American history of passing. Looking well beyond issues of race, The Vanishing Half considers the lasting influence of the past as it shapes a person's decisions, desires, and expectations, and explores some of the multiple reasons and realms in which people sometimes feel pulled to live as something other than their origins. ...Show more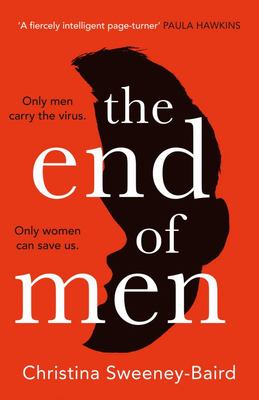 $35.00
NZD
Category: Fiction.
'A FIERCELY INTELLIGENT PAGE-TURNER...AT ONCE THOUGHTFUL AND HIGHLY EMOTIVE' PAULA HAWKINS  Glasgow, 2025. Dr Amanda Maclean is called to treat a patient with flu-like symptoms. Within three hours he is dead. This is how it begins.   The unknown virus sweeps through the hospital with deadly speed. The victims are all men.   Dr Maclean raises the alarm. But by the time the authorities listen to her, the virus has spread to every corner of the world. Threatening families. Governments. Countries. Can they find a cure before it's too late? Can they stop THE END OF MEN? 'A POWERFUL, GRIPPING BOOK THAT HAS MADE ME FEEL A LITTLE BIT BETTER ABOUT THE WORLD WE ARE LIVING IN RIGHT NOW' BRYONY GORDON 'COMPELLING AND HEART-BREAKING. A REMARKABLE ACHIEVEMENT' ABI DARÉ 'MOVING, THOUGHT-PROVOKING AND TERRIFYINGLY PRESCIENT' TAMMY COHEN 'DEVASTATING, PRESCIENT, COMPELLING AND CONFRONTING' LAURA JANE WILLIAMS ...Show more
Hamnet
by Maggie O'Farrell
$25.00
NZD
Category: Fiction.
On a summer's day in 1596, a young girl in Stratford-upon-Avon takes to her bed with a sudden fever. Her twin brother, Hamnet, searches everywhere for help. Why is nobody at home? Their mother, Agnes, is over a mile away, in the garden where she grows medicinal herbs. Their father is working in London. Neither parent knows that Hamnet will not survive the week. Hamnet is a novel inspired by the son of a famous playwright: a boy whose life has been all but forgotten, but whose name was given to one of the most celebrated plays ever written. ...Show more