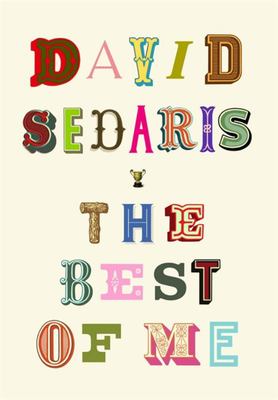 $38.00
NZD
Category: Short Stories
A lavish gift edition of David Sedaris's best stories, spanning his spectacular bestselling career. Hand-picked by David himself, these are stories that will make you laugh and cry, sometimes at the same time, from "the funniest man alive" (Time Out New York). What could be a more tempting Christmas gif t than a compendium of David Sedaris's best stories, selected by the author himself? From a spectacular career spanning almost three decades, these stories have become modern classics and are now for the first time collected in one volume. For more than 25 years, David Sedaris has been carving out a unique literary space, virtually creating his own genre. A Sedaris story may seem confessional, but is a so highly attuned to the world outside. It opens our eyes to what is at absurd and moving about our daily existence, and it is almost impossible to read without laughing. Now, for the first time collected in one volume, the author brings us his funniest and most memorable work. In these stories, Sedaris shops for rare taxidermy, hitchhikes with a lady quadriplegic, and spits a lozenge into a fellow traveler's lap. He drowns a mouse in a bucket, struggles to say 'give it to me' in five languages and hand-feeds a carnivorous bird. But if all you expect to find in Sedaris's work is the deft and sharply observed comedy for which he became renowned, you may be surprised to discover that his words bring more warmth than mockery, more fellow-feeling than derision. Nowhere is this clearer than in his writing about his loved ones. ...Show more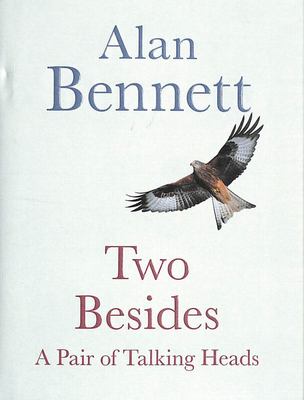 $23.00
NZD
Category: Short Stories
Two brand new monologues in the Talking Heads series, published here for the first time.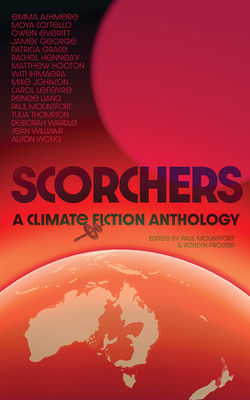 $29.00
NZD
Category: Environment & Climate
Scorchers is the first ever pan-Australasian anthology of climate fiction writings. Including pieces both by some of Australia and New Zealand's most celebrated authors, its sixteen contributors have responded to a deceptively simple provocation: How can writers—and by implication literature—respond wit hin the short fiction format to the overwhelming reality of the climate crisis? The resulting collection of climate-fiction spans rural towns and futuristic metropolises, space stations and back gardens, familiar laneways and underground cities. Its themes of love, loss, despair and tentative hope transcend its immediate settings and speak urgently to the burning issue of our times. Works by Paul Mountfort, Rosslyn Prosser, Emma Ashmere, Moya Costello, Owen Everitt, James George, Patricia Grace, Rachel Hennessy , Matthew Hooton, Witi Ihimaera, Mike Johnson, Carol Lefevre, Renee Liang , Tulia Thompson, Deborah Wardle, Sean Williams, Alison Wong. ...Show more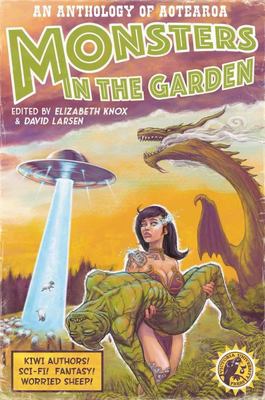 $35.00
NZD
Category: NZ Fiction
Too stuffy inside? All those familiar social realist furnishings, all those comfortable literary tropes. Perhaps a stroll out under the trees, where things are breezier, stranger, more liable to break the rules. You may meet monsters out there, true. But that's the point. Casting its net widely, this a nthology of Aotearoa-New Zealand science fiction and fantasy ranges from the satirical novels of the 19th-century utopians – one of which includes the first description of atmospheric aerobreaking in world literature –to the bleeding edge of now. Spaceships and worried sheep. Dragons and AI. The shopping mall that swallowed the Earth. The deviant, the fishy and the rum, all bioengineered for your reading pleasure. Featuring stories by some of the country's best known writers as well as work from exciting new talent, Monsters in the Garden invites you for a walk on the wild side. We promise you'll get back safely. Unchanged? Well, that's another question. David Larsen is a Wellington-based writer and editor with a long-time love for science fiction, fantasy, and most adjacent genres or genre-like categories. Elizabeth Knox is the author of thirteen novels, three novellas, and a collection of essays. Her latest book is The Absolute Book. ...Show more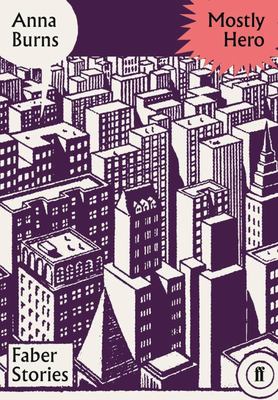 $13.00
NZD
Category: Short Stories | Series: Faber Stories Ser.
Of course, of everybody of whom this particular hero was suspicious, he was most suspicious of femme fatale, of this woman he was in love with. Even before he discovered she had a spell on her he was distrustful of her. He didn't want to be, but that's just how it goes. Written by Anna Burns before she completed her dazzling Man Booker-winning novel Milkman, 'Mostly Hero' is the hilarious, hell-raising descendant of Quentin Tarantino and the Brothers Grimm. Originally self-published online, it is available here in print for the first time. ...Show more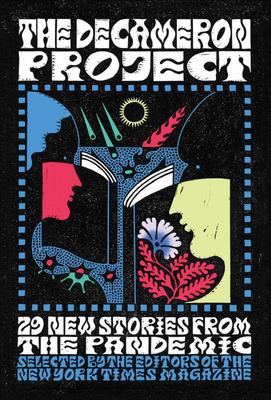 $40.00
NZD
Category: Short Stories
A stunning collection of new short stories originally commissioned by The New York Times Magazine as the COVID-19 pandemic swept the world, from twenty-nine authors including Margaret Atwood, Tommy Orange, Colm Toibin, Kamilia Shamsie, David Mitchell and more, in a project inspired by Boccaccio's The De cameron. When reality is surreal, only fiction can make sense of it. In 1353, Giovanni Boccaccio wrote "The Decameron": one hundred nested tales told by a group of young men and women passing the time at a villa outside Florence while waiting out the gruesome Black Death, a plague that killed more than 25 million people. Some of the stories are silly, some are bawdy, some are like fables. In March of 2020, the editors of The New York Times Magazine created The Decameron Project, an anthology with a simple, time-spanning goal: to gather a collection of stories written as our current pandemic first swept the globe. How might new fiction from some of the finest writers working today help us memorialize and understand the unimaginable? And what could be learned about how this crisis will affect the art of fiction? These twenty-nine new stories, from authors including Margaret Atwood, Tommy Orange, Edwidge Danticat, and David Mitchell vary widely in texture and tone. Their work will be remembered as a historical tribute to a time and place unlike any other in our lifetimes, and offer perspective and solace to the reader now and in a future where coronavirus is, hopefully, just a memory.   ...Show more
Runaway
by Alice Munro
$27.00
NZD
Category: Short Stories
The matchless Munro makes art out of everyday lives in this dazzling new collection.  At its centre are three stories connected into one marvellously rich narrative about Juliet - who escapes from teaching at a girls' school and throws herself into a wild and passionate love match.    Here are men and w omen of wildly different times and circumstances, their lives made vividly palpable by the nuance and empathy of Munro's writing. Runaway is about the power and betrayals of love, about lost children, lost chances.    There is pain and desolation beneath the surface, like a needle in the heart, which makes these stories more powerful and compelling than anything she has written. ...Show more
Bug Week
by Airini Beautrais
$30.00
NZD
Category: Short Stories
A science educator in domestic chaos fetishises Scandinavian furniture and champagne flutes. A group of white-collar deadbeats attend a swinger's party in the era of drunk Muldoon. A pervasive smell seeps through the walls of a German housing block. A seabird performs at an open-mic night. Bug Week is a scalpel-clean examination of male entitlement, a dissection of death, an agar plate of mundanity. From 1960s Wellington to post-Communist Germany, Bug Week traverses the weird, the wry and the grotesque in a story collection of human taxonomy.   ...Show more
$27.00
NZD
Category: Short Stories
Alice Munro captures the essence of life in this collection of stories. Moments of change, chance encounters, the twist of fate that leads a person to a new way of thinking or being: the stories in 'Dear Life' build to form a radiant, indelible portrait of just how dangerous and strange ordinary life ca n be. ...Show more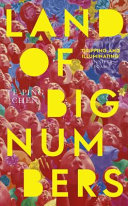 $35.00
NZD
Category: Short Stories
Land of Big Numbers depicts the diverse and legion Chinese people, their history, their government, and how all of that has tumbled--messily, violently, but still beautifully--into the present. Cutting between clear-eyed realism and tongue-in-cheek magical realism, Chen's stories coalesce into a portrai t of a people striving for openings where mobility is limited. Twins take radically different paths: one becomes a professional gamer, the other a political activist. A woman moves to the city to work at a government call center and is followed by her violent ex-boyfriend. A man is swept into the high-risk, high-reward temptations of China's volatile stock exchange. And a group of people sit, trapped for no reason, on a subway platform for months, waiting for official permission to leave.   With acute social insight, Te-Ping Chen layers years of experience reporting on the ground in China with incantatory prose in this taut, surprising debut, proving herself both a remarkable cultural critic and an astonishingly accomplished new literary voice. ...Show more
$30.00
NZD
Category: Short Stories
The women in these stories live lives of privilege and of poverty, are in marriages both loving and haunted by past crimes or emotional blackmail. A pair of sisters, grown now, have been inseparable ever since they were abducted together as children, and must negotiate the elder sister's marriage. A wom an married to a twin pretends not to realize when her husband and his brother impersonate each other. A stripper putting herself through college fends off the advances of an overzealous customer. A black engineer moves to Upper Michigan for a job and faces the malign curiosity of her colleagues and the difficulty of leaving her past behind. From a girls' fight club to a wealthy subdivision in Florida where neighbors conform, compete, and spy on each other, Gay delivers a wry, beautiful, haunting vision of modern America. ...Show more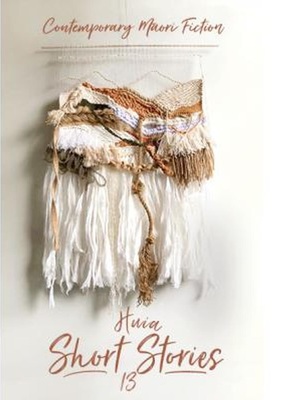 $25.00
NZD
Category: NZ Fiction
Here are the best short stories from the Pikihuia Awards for Māori writers 2019 as judged by Scotty Morrison, Robyn Bargh, Tuehu Harris, Whiti Hereaka, Poia Rewi and Carol Hirschfeld. This competition, run by the Māori Literature Trust and Huia Publishers, is held every two years to promote Māori write rs and their work. This year, the awards sought short fiction from first-time, emerging and published writers in te reo Māori and English. The competition attracts several hundred entries each year from writers of all ages and those who are starting out to seasoned authors. This collection of finalists' fiction celebrates Māori writing, introduces new talent and gives an opportunity for Māori writers to shine. The stories are: Murray's Special Day by Tracey Andersen, Tunnelling by Cassandra Barnett, Botched by Marino-Moana Begmen, Para Pounamu by Pine Campbell, Tangaroa Pūkanohi Nui by Hineteahurangi Merenape Durie Ngata, Storked by Paipa Edmonds, Tiakina! Tiakina! by Tiahomarama Fairhall, Mumsy by Olivia Aroha Giles, Rocket Ship Pyjamas and Plum Jam by Olivia Aroha Gile,s Kokiri ki mua - Charge forward! by K M Harris, My Three Friends at School by Josh Hema, The Pledge by Nadine Hura, Dust by Kelly Joseph, The School of Life by Lauren Keenan, Tina's Coming on Tuesday by Lauren Keenan, Ko te Ao tō Marae by Hēmi Kelly, Just Holden Together by Colleen Maria Lenihan, One of the Good Ones by Moira Lomas, Aunty's Teeth by Annette Morehu, Te Kai a te Rangatira, he Mahi by Zeb Nicklin, Te Kurī Hīroki o te Āporo Nui by Zeb Nicklin, The Guises of Death Kahuru Pumipi, The Bartender by Michelle Rahurahu Scott, White Sheep by Penny Smits, Whakaurupā Taku Aroha by Amiria Stirling, No te uku - From the Clay by Bronwyn Te Koeti ...Show more