$3.00
NZD
Category: Classics | Series: Penguin Modern
Fifty new books, celebrating the pioneering spirit of the Penguin Modern Classics series, from inspiring essays to groundbreaking fiction and poetry. I am Black and lesbian, and what you hear in my voice is fury, not suffering. From the self-described 'black, lesbian, mother, warrior, poet, these soarin g, urgent essays on the power of women, poetry and anger are filled with darkness and light. ...Show more
$15.00
NZD
Category: Classics | Series: Macmillan Collector's Library
Pride and PrejudiceBy Jane AustenElizabeth Bennet is Austen's most liberated and unambiguously appealing heroine, and Pride and Prejudice has remained over most of the past two centuries Austen's most popular novel. The story turns on the marriage prospects of the five daughters of Mr. and Mrs. Bennet: Elizabeth forms a prejudice against the proud and distant Mr. Darcy; Darcy's charming friend Charles Bingley falls in love with her sister Jane; and the handsome officer George Wickham forms attachments successively to Elizabeth and to her sister Lydia. Irvine's extensive introduction sets the novel in the context of the literary and intellectual history of the period, and deals with such crucial background issues as early-nineteenth century class relations in Britain, and female exclusion from property and power. ...Show more
$20.00
NZD
Category: Classics | Series: Flame Tree Collectable Classics Ser.
Newland Archer, gentleman lawyer and heir to one of New York City's most illustrious families, is happily anticipating a highly desirable marriage to the sheltered and beautiful May Welland. Yet he finds reason to doubt his choice of bride after the appearance of Countess Ellen Olenska, May's exotic and beautiful 30-year-old cousin. Olenska strikes Archer as the opposite of the innocent and ignorant May Welland. Ellen has returned to New York from Europe after scandalously separating herself (per rumor) from a disastrous marriage to a Polish count. At first, Ellen's arrival and its potential taint on the reputation of his bride-to-be's family disturbs Newland, but he becomes intrigued by the worldly Ellen, who brazenly flouts New York society's fastidious rules. ...Show more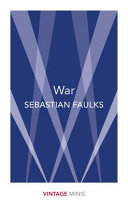 $10.00
NZD
Category: Classics | Series: Vintage Minis Ser.
A soldier falls asleep on duty and is threatened with being court-martialled. An officer lies in mud, fighting for his life and the life of his men. A young man walks across Waterloo Bridge, explosives in his rucksack, heart pounding. In this powerfully moving book, Faulks shows us the true face of war. These are stories of death and survival, of hope and despair, and of ordinary people whose lives will never be the same again. Selected from the books Birdsong, A Possible Life and A Week in December by Sebastian Faulks VINTAGE MINIS: GREAT MINDS. BIG IDEAS. LITTLE BOOKS. A series of short books by the world's greatest writers on the experiences that make us human Also in the Vintage Minis series: Home by Salman Rushdie Fatherhood by Karl Ove Knausgaard Work by Joseph Heller Dreams by Sigmund Freud ...Show more
$15.00
NZD
Category: Classics | Series: Macmillan Collector's Library
James Joyce's first novel follows the life of Stephen Dedalus, an artistic and fiercely individual young man. Along the way, Stephen learns to negotiate the 'snares of the world', to avoid the pitfalls of his dysfunctional family, his terrifying and repressive boarding school, and the various beautiful young ladies who capture his heart. A Portrait of the Artist as a Young Man is an unforgettable depiction of childhood and adolescence, as well as a lyrical evocation of life in Ireland over a century ago. It shocked readers on its publication in 1916 and it is now regarded as one of the most significant literary works of the twentieth century. This beautiful Macmillan Collector's Library edition of A Portrait of the Artist as a Young Man features an afterword by Peter Harness. Designed to appeal to the booklover, the Macmillan Collector's Library is a series of beautiful gift editions of much loved classic titles. Macmillan Collector's Library are books to love and treasure. ...Show more
$15.00
NZD
Category: Classics | Series: Macmillan Collector's Library
Designed to appeal to the book lover, the Macmillan Collector's Library is a series of beautifully bound pocket-sized gift editions of much loved classic titles. Bound in real cloth, printed on high quality paper, and featuring ribbon markers and gilt edges, Macmillan Collector's Library are books to lo ve and treasure. Hans Christian Andersen was the profoundly imaginative writer and storyteller who revolutionized literature for children. He gave us the now standard versions of some traditional fairy tales - with an anarchic twist - but many of his most famous tales sprang directly from his imagination. The thirty stories here range from exuberant early works such as 'The Tinderbox' and 'The Emperor's New Clothes' through poignant masterpieces such as 'The Little Mermaid', 'The Little Match Girl' and 'The Ugly Duckling', to more subversive later tales such as 'The Ice Maiden' and 'The Dryad'. Uniquely inventive and vivacious in style and with deep insight into the child's point of view, Andersen had established a new genre in literature. This is the classic translation by Jean Hersholt. Illustrated by various artists, with an afterword by Ned Halley. ...Show more
$15.00
NZD
Category: Classics | Series: Macmillan Collector's Library
Lady Chatterley's Lover David Herbert Lawrence Lady Chatterley's Lover is a novel by D. H. Lawrence written in 1928. Printed privately in Florence in 1928, it was not printed in the United Kingdom until 1960 (other than in an underground edition issued by Inky Stephensen's Mandrake Press in 1929). Lawre nce considered calling this book Tenderness at one time and made significant alterations to the original manuscript in order to make it palatable to readers. It has been published in three different versions. The publication of the book caused a scandal due to its explicit sex scenes, including previously banned four-letter words, and perhaps because the lovers were a working-class male and an aristocratic female. The story is said to have originated from events in Lawrence's own unhappy domestic life, and he took inspiration for the settings of the book from Ilkeston in Derbyshire where he lived for a while. According to some critics the fling of Lady Ottoline Morrell with "Tiger," a young stonemason who came to carve plinths for her garden statues, also influenced the story. ...Show more
Tess of the d'Urbervilles (Macmillan Collector's Library)
by Thomas Hardy; Phillip Mallett (Introduction by); Joseph Syddall (Illustrator); Hubert von Herkomer (Illustrator)
$15.00
NZD
Category: Classics | Series: Macmillan Collector's Library
Tess of the d'Urbervilles ,A Pure Woman Faithfully PresentedThomas Hardy"Her affection for him was now the breath and life of Tess's being; it enveloped her as a photosphere, irradiated her into forgetfulness of her past sorrows, keeping back the gloomy spectres that would persist in their attempts to t ouch her-doubt, fear, moodiness, care, shame. She knew that they were waiting like wolves just outside the circumscribing light, but she had long spells of power to keep them in hungry subjection there."Tess of the D'Urbervilles: A Pure Woman Faithfully Presented was a controversial work when it first appeared in the early 1890s. The serialized version of 1891 was heavily censored and the full novel of 1892 received mixed reviews, largely because it challenged the sexual morals of late Victorian England. The book's reputation has since grown considerably and it is now routinely cited as Thomas Hardy's masterpiece. Roman Polanski's 1979 film version (Tess) boosted world-wide interest in the novel and it has remained widely read now for over a century.The richly descriptive narrative is rife with unforgettable vignettes of rural life in late 19th-century England -- the slow death of a flock of wounded pheasants, the monotony of field labor under a gunmetal gray sky, the itinerant farm worker's seasonal round - but the story's timeless power stems from its heart-wrenching romance and the tragic experiences - or fate, as Hardy might have put it - of the eponymous heroine. ...Show more
$20.00
NZD
Category: Classics
The epic battle between man and monster reaches its greatest pitch in the famous story of Frankenstein. In trying to create life, the young student Victor Frankenstein unleashes forces beyond his control, setting into motion a long and tragic chain of events that brings Victor himself to the very brink. How he tries to destroy his creation, as it destroys everything Victor loves, is a powerful story of love, friendship ... and horror. ...Show more
$15.00
NZD
Category: Classics | Series: Macmillan Collector's Library
First published in book form in 1883, Treasure Island remains one of the best-loved children's stories of all time. It recounts the thrilling adventures of Jim Hawkins, a young boy who finds a mysterious map in the sea trunk of an old sailor who has died in his parents' inn. The map is of an island, and marked on it is the location of a hoard of money, hidden there by the chief of a notorious band of pirates. The local doctor and squire decide to set off to find the island, taking Jim with them as the cabin-boy, but they soon discover that the surviving pirates are also keen to locate the treasure. Among the colourful characters is Long John Silver who, with his missing leg and his talking parrot, has entered into popular folklore. Although written for children, this is a wonderful adventure story that can be enjoyed at any age. Illustrated by H M Brock, with an afterword by Sam Gilpin.Designed to appeal to the book lover, the Macmillan Collector's Library is a series of beautifully bound pocket-sized gift editions of much loved classic titles. Bound in real cloth, printed on high quality paper, and featuring ribbon markers and gilt edges, Macmillan Collector's Library are books to love and treasure. ...Show more
$15.00
NZD
Category: Classics | Series: Macmillan Collector's Library
Introducing a bold, bright new take on your favorite books. A collection that celebrates color and literature at once! It's hard to imagine little red-headed Anne Shirley without picturing the sprawling green pastures of Prince Edward Island . . . Marilla and Matthew Cuthbert are in for a big surprise. They're waiting for an orphan boy to help with the work at Green Gables - but a skinny, red-haired girl turns up instead. Feisty and full of spirit, it's not long before Anne Shirley finds herself in all kinds of trouble. But soon it's impossible to imagine life at Green Gables without her. ...Show more
$20.00
NZD
Category: Classics | Series: Macmillan Collector's Library
Three Men in a Boat remains one of the best-loved and most entertaining comic novels ever penned. Part of the Macmillan Collector's Library; a series of stunning, clothbound, pocket sized classics with gold foiled edges and ribbon markers. These beautiful books make perfect gifts or a treat for any book lover. This edition features illustrations by A. Frederics and an afterword by David Stuart Davies.Join our young heroes J., George and Harris (not forgetting Montmorency, the mischievous, irascible fox terrier) as they take a boating holiday along the Thames. Their aim is to escape the weary workaday world and improve their health, but they are ill prepared for the various escapades, difficulties and vicissitudes that they encounter along the watery way. The adventures of these incompetent innocents abroad are magnified to epic proportions by the storyteller, J. His narration gives the book not only a wonderful endearing freshness but also a series of hilarious moments of timeless comedy. ...Show more