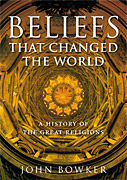 $40.00
NZD
Category: Religion
How did Christianity, Islam, Hinduism and Buddhism come to be the world's dominant religions? What are the real beliefs of Islam, and the different branches within it? Who were the key figures of Judaism? And how are religious beliefs shaping today's world conflicts?"Beliefs that Changed the World" will answer the key questions about the great religions, from Bahai to Unitarianism, via Jainism, Mormonism, Shinto and the major branches of Judaism, Christianity, Islam, Hinduism and Buddhism. Not only will this book explain what the disciples of each faith believe, but it will provide the reader with a greater understanding of the wider themes of religious and world history.Each chapter comprises an overview of the central tenets of each religion, key quotations from its core beliefs, and a historical depiction of each faith, from its earliest beginnings to its latest incarnations and impact on the modern world. Contents: Judaism Worldwide Christianities Jainism Qabbalah Unitarianism Sikhism Christianity Islam: Shi'ites and Sunnis Parsis Catholicism Sufism Buddhism Eastern Orthodoxy Ahmadiyya Confucianism Protestantism Babis and Bahais Daoism Mormonism Hinduism Shinto A history of the great religions, told through their core beliefs. Each chapter comprises an overview of the central tenets of each religion, key quotations from its core beliefs, and a historical depiction of each faith, from its earliest beginnings to its latest incarnations and impact on the modern world. Contains 50 inspirational illustrations which shows the key figures and icons for each faith. First published 2007. ...Show more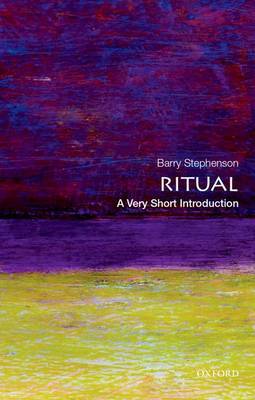 $25.00
NZD
Category: Ceremonies/Celebrants | Series: Very Short Introductions
Ritual is part of what it means to be human. Like sports, music, and drama, ritual defines and enriches culture, putting those who practice it in touch with sources of value and meaning larger than themselves. Ritual is unavoidable, yet it holds a place in modern life that is decidedly ambiguous. What i s ritual? What does it do? Is it useful? What are the various kinds of ritual? Is ritual tradition bound and conservative or innovative and transformational? Alongside description of a number of specific rites, this Very Short Introduction explores ritual from both theoretical and historical perspectives. Barry Stephenson focuses on the places where ritual touches everyday life: in politics and power; moments of transformation in the life cycle; as performance and embodiment. He also discusses the boundaries of ritual, and how and why certain behaviors have been studied as ritual while others have not. Stephenson shows how ritual is an important vehicle for group and identity formation; how it generates and transmits beliefs and values; how it can be used to exploit and oppress; and how it has served as a touchstone for thinking about cultural origins and historical change. Encompassing the breadth and depth of modern ritual studies, Barry Stephenson's Very Short Introduction also develops a narrative of ritual's place in social and cultural life. ABOUT THE SERIES: The Very Short Introductions series from Oxford University Press contains hundreds of titles in almost every subject area. These pocket-sized books are the perfect way to get ahead in a new subject quickly. Our expert authors combine facts, analysis, perspective, new ideas, and enthusiasm to make interesting and challenging topics highly readable. ...Show more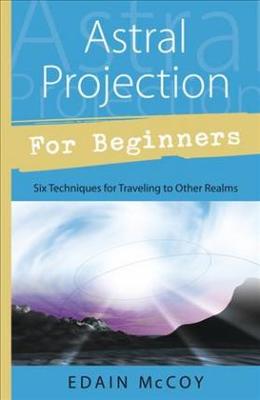 $40.00
NZD
Category: Religion
Visit a realm in which time and space have no meaning--the astral realm. Written for beginners, this friendly guide presents step-by-step instructions for six easy and effective astral projection techniques.  Travel to different times and eras, visit with departed loved ones, and explore different astra l worlds, such as the faerie realm. On the astral plane, it's also possible to heal yourself and achieve improved health, send healing energy to others, receive direction from your spirit guides, and view your Akashic records, the astral record of each soul's past and future events. ...Show more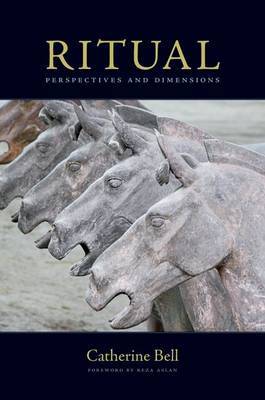 $45.00
NZD
Category: Ceremonies/Celebrants
From handshakes and toasts to chant and genuflection, ritual pervades our social interactions and religious practices. Still, few of us could identify all of our daily and festal ritual behaviors, much less explain them to an outsider. Similarly, because of the variety of activities that qualify as ritu al and their many contradictory yet, in many ways, equally legitimate interpretations, ritual seems to elude any systematic historical and comparative scrutiny. In this book, Catherine Bell offers a practical introduction to ritual practice and its study; she surveys the most influential theories of religion and ritual, the major categories of ritual activity, and the key debates that have shaped our understanding of ritualism. Bell refuses to nail down ritual with any one definition or understanding. Instead, her purpose is to reveal how definitions emerge and evolve and to help us become more familiar with the interplay of tradition, exigency, and self- expression that goes into constructing this complex social medium. ...Show more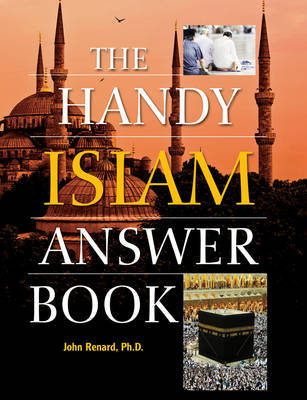 $35.00
NZD
Category: Religion
The Handy Islam Answer Book is clearly and eloquently written by John Renard, Ph.D., a scholar of Islam with more than 40 years of research and teaching experience. He provides detailed descriptions of the history, beliefs, symbols, rituals, observations, customs, leaders and organisation of the world's second largest religion. Renard explains the significance of the Five Pillars, Muhammad, various sects, the Qur'an, Islamic law and much more. ...Show more
$45.00
NZD
Category: Religion
This remarkable book uncovers--for the first time--the mystery of life in the spirit world after death on earth. Dr. Michael Newton, a hypnotherapist in private practice, has developed his own hypnosis technique to reach his subjects' hidden memories of the hereafter. The resulting narrative acts as a progressive "travel log" of the accounts of twenty-nine people who were placed in a state of superconsciousness. While in deep hypnosis, these subjects movingly describe what has happened to them between their former reincarnations on earth. They reveal graphic details about how it feels to die, who meets us right after death, what the spirit world is really like, where we go and what we do as souls, and why we choose to come back in certain bodies. ...Show more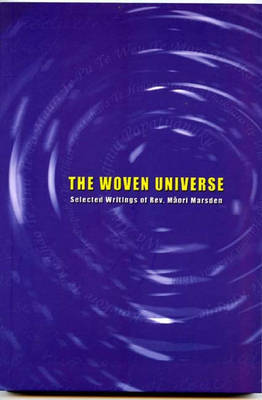 $40.00
NZD
Category: NZ Maori
Rev. Marsden (1924-1993) was a tohunga, scholar, writer, healer, minister and philosopher of the latter part of the twentieth century. A member of the Tai Tokerau peoples of the north, Maori was both an ordained Anglican minister and a graduate of the whare whananga, the traditional tribal centre of hig her and esoteric learning. He was uniquely placed to explore and explain the frontier between pre-Christian theology, understandings of divinity and the Maori worldview, and his Christian faith and vocation. His conclusions and perspectives on these matters are widely influential and speak meaningfully to his people whose spiritual welfare he was dedicated to. ...Show more
$70.00
NZD
Category: Religion | Series: Wild Unknown Ser.
In this wholly original, never-before-seen box set, the New York Times bestselling author who has redefined tarot for the twenty-first century takes seekers on a journey of self-discovery deep into the collective unconscious and through the realm of archetypes, where dreams and myths meet. In this orig inal box set, Kim Krans illuminates the revelatory power of archetypes--the ancient, universal symbols that have endured across time and cultures and reside deep in our shared psyche. Illustrated in her unmistakable "Wild Unknown" style, an emotionally evocative combination of elegant line art and lush watercolor painting, The Wild Unknown Archetypes Deck and Guidebook fosters a profound understanding of our complex personalities, behaviors, and tendencies. The Wild Unknown Archetypes deck includes 78 gorgeous circular oracle cards divided into four suits: The Selves, The Places, The Tools, and The Initiations. Each archetype has been carefully selected for its symbolic potency and the lesson at the core of its nature, such as The Poet, representative of deep emotional creativity and the drive to find our truth, and The Vision, which symbolizes the lifelong journey to rediscover our destiny. Accompanying the deck is a 224-page hand-lettered, fully illustrated guidebook written and designed by Krans, which details the meaning behind each card and offers clear, grounded explanations of the many spreads, practices, and concepts that power the Archetypes deck. A beautiful and inclusive tool for self-exploration, The Wild Unknown Archetypes Deck and Guidebook is sure to enchant readers drawn to personal study, symbology, and lore. Destined to become a treasured keepsake, The Wild Unknown Archetypes Deck and Guidebook is an exquisitely designed work of art that embodies the mystery, glamour, and allure that made Krans's previous work collectible sensations, while introducing a whole new realm of magic and depth to The Wild Unknown. ...Show more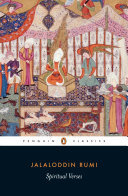 $28.00
NZD
Category: Inspirational Poems & Stories | Series: Penguin Classics Ser.
Begun in 1244 AD, "Masnavi-ye Ma navi", or spiritual couplets', is thought to be the longest single-authored mystical' poem ever written. As the spiritual masterpiece of the Persian Sufi tradition, it teaches how to progress to the ultimate goal of the Sufi path - union with God. Jalaloddin Rumi was a p oet and a mystic, but he was first a teacher; in these verses he draws the reader into the complexities of human love and separation and explains the path to divine love through the elimination of self-regard and worldly desires. Drawing on diverse sources from bawdy tales and fables to stories of the prophet Mohammed, these verses are brief in expression yet copious in meaning. This translation first published 2006. ...Show more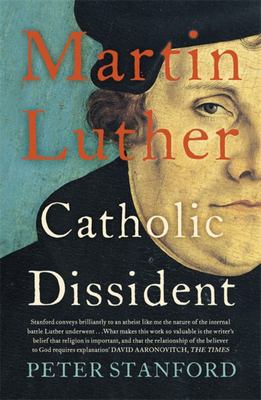 $28.00
NZD
Category: Religion
'A compelling biography of one of the greatest men of the modern age. Stanford is particularly brilliant on the tensions inside Luther's private and spiritual life. This is a very fine book, written with a flourish.' Melvyn Bragg The 31st of October 2017 marks the 500th anniversary of Martin Luther pin ning his 95 'Theses' - or reform proposals - to the door of his local university church in Wittenberg. Most scholars now agree that the details of this eye-catching gesture are more legend than hammer and nails, but what is certainly true is that on this day (probably in a letter to his local Archbishop in Mainz), the Augustinian Friar and theologian issued an outspokenly blunt challenge to his own Catholic Church to reform itself from within - especially over the sale of 'indulgences' - which ultimately precipitated a huge religious and political upheaval right across Europe and divided mainstream Christianity ever after. A new, popular biography from journalist Peter Stanford, looking at Martin Luther from within his Catholic context, examining his actual aims for Catholicism as well as his enduring legacy - and where he might fit within the church today. 'Peter Stanford makes the life of Luther into a thrilling narrative, told from a modern Catholic perspective' Antonia Fraser ...Show more
$27.00
NZD
Category: Religion | Series: The\Modern-Day Witch Ser.
From cleansing spells to hands-on healing to the spiritual use of herbs, witches know which magickal and natural remedies work best The Good Witch's Guide offers a treasure chest filled with holistic Wiccan magic and lore. Illustrated throughout, it teaches you which herbs and spices, oils and aromather apy, brews, potions, spells, and more, can help you live life to the fullest. And with spells, remedies, and recipes from a roundtable of noted witches, healers, and mystical practitioners, this "spell"-binding book is a must-read for anyone who wishes to celebrate both good health and spirituality. ...Show more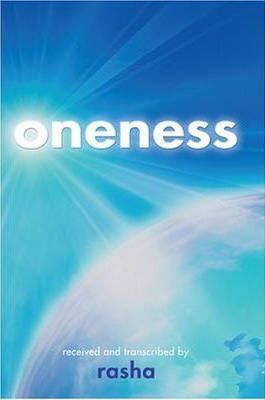 $47.00
NZD
Category: Religion
In 1998, Rasha began an inner dialogue with Oneness - the Divinity we all share. What you get here is 408 pages of that inner dialogue. This is a book of channelled wisdom. This is an attempt to grapple with the big questions: Who are we -really? What is the true nature of reality? Why are we here? How can I have a more authentic and fulfilled life? Rasha focuses on three areas: how reality is manifested vibrationally; how our emotional responses set the stage for drawing life experiences to us; and, how to open to the experience of Oneness with the Divinity within you. ...Show more