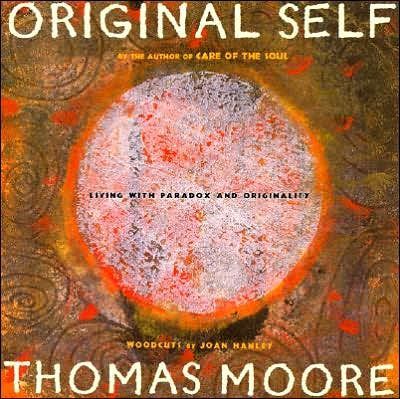 $35.00
NZD
Category: Religion
In Original Self, spiritual pioneer Thomas Moore guides readers back to their God-given personalities through fifty heart-lifting meditations. This inspiring collection offers fresh interpretations of living with originality rather than conformity, presenting multidimensional portraits of the creative s elf and different angles from which to top one's primal emotions and possibilities. Learn what it means to live from the burning essence of the heart, with the creativity that comes from allowing the soul to blossom in its own colors and shapes. With his usual grace and insight, Moore counters the prevailing assumptions of the day and offers strikingly unorthodox views on what is virtuous and healthy, opening up possibilities for a renewal of the way we live socially and in our private lives. ...Show more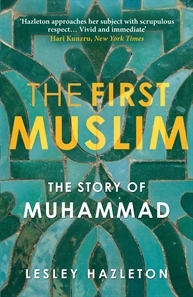 $27.00
NZD
Category: Religion
Muhammad's was a life of almost unparalleled historical importance; yet for all the iconic power of his name, the intensely dramatic story of the prophet of Islam is not well known. In The First Muslim, Lesley Hazleton brings him vibrantly to life. Drawing on early eyewitness sources and on history, pol itics, religion, and psychology, she renders him as a man in full, in all his complexity and vitality.Hazleton's account follows the arc of Muhammad's rise from powerlessness to power, from anonymity to renown, from insignificance to lasting significance. How did a child shunted to the margins end up revolutionizing his world? How did a merchant come to challenge the established order with a new vision of social justice? How did the pariah hounded out of Mecca turn exile into a new and victorious beginning? How did the outsider become the ultimate insider?Impeccably researched and thrillingly readable, Hazleton's narrative creates vivid insight into a man navigating between idealism and pragmatism, faith and politics, non-violence and violence, rejection and acclaim. The First Muslim illuminates not only an immensely significant figure but his lastingly relevant legacy. ...Show more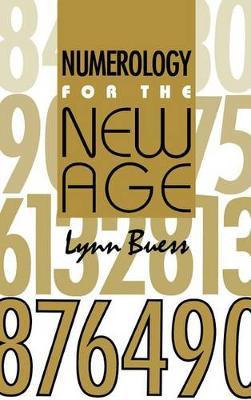 $29.00
NZD
Category: Religion
An established standard, explicating for contemporary readers the ancient art and science of symbol, cycle, and vibration. Provides insights into the patterns of our personal lives. Includes life and personality numbers.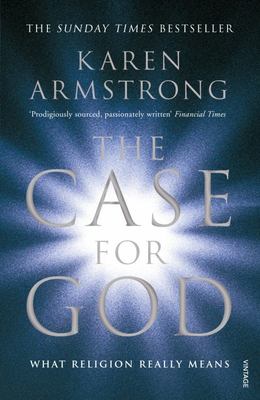 $30.00
NZD
Category: Religion
An essential book for our times: A thoughtful, cultured response to Richard Dawkins. There is widespread confusion about the nature of religious truth. For the first time in history, a significantly large number of people want nothing to do with God. Mlitant atheists preach a gospel of godlessness with the zeal of missionaries and find an eager audience. What has happened? Tracing the history of faith from the Palaeolithic Age to the present, Karen Armstrong shows that meaning of words such as 'belief', 'faith' and 'mystery' has been entirely altered, so that atheists and theists alike now think and speak about God - and, indeed, reason itself - in a way that our ancestors would have found astonishing. Does God have a future? Karen Armstrong examines how we can build a faith that speaks to the needs of our troubled and dangerously polarized world. ...Show more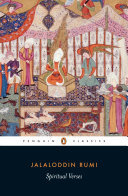 $28.00
NZD
Category: Inspirational Poems & Stories | Series: Penguin Classics Ser.
Begun in 1244 AD, "Masnavi-ye Ma navi", or spiritual couplets', is thought to be the longest single-authored mystical' poem ever written. As the spiritual masterpiece of the Persian Sufi tradition, it teaches how to progress to the ultimate goal of the Sufi path - union with God. Jalaloddin Rumi was a p oet and a mystic, but he was first a teacher; in these verses he draws the reader into the complexities of human love and separation and explains the path to divine love through the elimination of self-regard and worldly desires. Drawing on diverse sources from bawdy tales and fables to stories of the prophet Mohammed, these verses are brief in expression yet copious in meaning. This translation first published 2006. ...Show more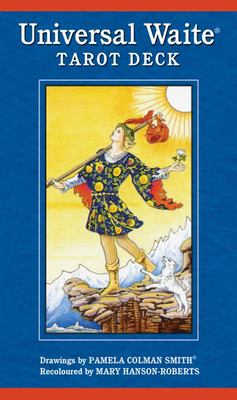 $55.00
NZD
Category: Affirmation & Playing Cards
The classic tarot deck, recoloured by Mary Hanson-Roberts. The renowned Original Rider Waite Tarot Deck, designed over a hundred years ago, has been hugely popular for decades. The Universal Waite Tarot Deck is a recoloured version of the Original Rider Waite Tarot Deck. Its combination of softer colo ur tones with a naturalistic approach offers a more visually soothing alternative to the Original Rider Waite Tarot Deck. It includes an instruction booklet with an Introduction by Stuart R. Kaplan. ...Show more
$70.00
NZD
Category: Religion | Series: Wild Unknown Ser.
In this wholly original, never-before-seen box set, the New York Times bestselling author who has redefined tarot for the twenty-first century takes seekers on a journey of self-discovery deep into the collective unconscious and through the realm of archetypes, where dreams and myths meet. In this orig inal box set, Kim Krans illuminates the revelatory power of archetypes--the ancient, universal symbols that have endured across time and cultures and reside deep in our shared psyche. Illustrated in her unmistakable "Wild Unknown" style, an emotionally evocative combination of elegant line art and lush watercolor painting, The Wild Unknown Archetypes Deck and Guidebook fosters a profound understanding of our complex personalities, behaviors, and tendencies. The Wild Unknown Archetypes deck includes 78 gorgeous circular oracle cards divided into four suits: The Selves, The Places, The Tools, and The Initiations. Each archetype has been carefully selected for its symbolic potency and the lesson at the core of its nature, such as The Poet, representative of deep emotional creativity and the drive to find our truth, and The Vision, which symbolizes the lifelong journey to rediscover our destiny. Accompanying the deck is a 224-page hand-lettered, fully illustrated guidebook written and designed by Krans, which details the meaning behind each card and offers clear, grounded explanations of the many spreads, practices, and concepts that power the Archetypes deck. A beautiful and inclusive tool for self-exploration, The Wild Unknown Archetypes Deck and Guidebook is sure to enchant readers drawn to personal study, symbology, and lore. Destined to become a treasured keepsake, The Wild Unknown Archetypes Deck and Guidebook is an exquisitely designed work of art that embodies the mystery, glamour, and allure that made Krans's previous work collectible sensations, while introducing a whole new realm of magic and depth to The Wild Unknown. ...Show more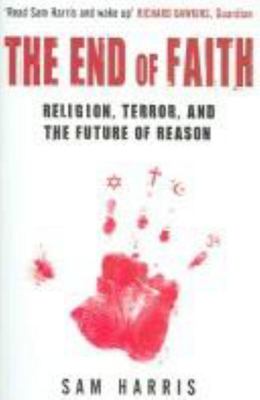 $30.00
NZD
Category: Religion
This important and timely book delivers a startling analysis of the clash of faith and reason in today's world. Sam Harris offers a vivid historical tour of mankind's willingness to suspend reason in favour of religious beliefs, even when those beliefs are used to justify harmful behaviour and sometimes heinous crimes. He asserts that in the shadow of weapons of mass destruction, we can no longer tolerate views that pit one true god against another. Most controversially, he argues that we cannot afford moderate lip service to religion - an accommodation that only blinds us to the real perils of fundamentalism. While warning against the encroachment of organised religion into world politics, Harris also draws on new evidence from neuroscience and insights from philosophy to explore spirituality as a biological, brain-based need. He calls on us to invoke that need in taking a secular humanistic approach to solving the problems of this world. ...Show more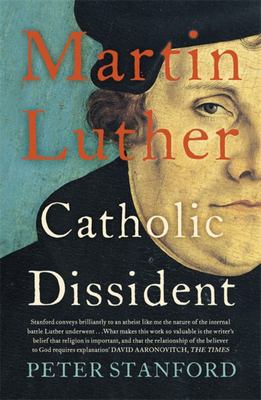 $28.00
NZD
Category: Religion
'A compelling biography of one of the greatest men of the modern age. Stanford is particularly brilliant on the tensions inside Luther's private and spiritual life. This is a very fine book, written with a flourish.' Melvyn Bragg The 31st of October 2017 marks the 500th anniversary of Martin Luther pin ning his 95 'Theses' - or reform proposals - to the door of his local university church in Wittenberg. Most scholars now agree that the details of this eye-catching gesture are more legend than hammer and nails, but what is certainly true is that on this day (probably in a letter to his local Archbishop in Mainz), the Augustinian Friar and theologian issued an outspokenly blunt challenge to his own Catholic Church to reform itself from within - especially over the sale of 'indulgences' - which ultimately precipitated a huge religious and political upheaval right across Europe and divided mainstream Christianity ever after. A new, popular biography from journalist Peter Stanford, looking at Martin Luther from within his Catholic context, examining his actual aims for Catholicism as well as his enduring legacy - and where he might fit within the church today. 'Peter Stanford makes the life of Luther into a thrilling narrative, told from a modern Catholic perspective' Antonia Fraser ...Show more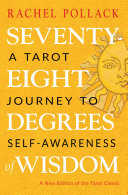 $49.00
NZD
Category: Religion
The bestselling tarot classic in a new edition with a new preface by the author. When it was first published nearly 40-years-ago, Seventy-Eight Degrees of Wisdom was an instant classic and inspired generations of tarot students. Often referred to as the "bible of tarot books" it has now helped to launc h the "tarot renaissance" we're seeing today. Drawing on mythology and esoteric traditions and delving deeply into the symbolism and ideas of each card, the book offers a modern psychological interpretation of the tarot archetypes rather than a system of esoteric symbolism. This book provides: A concise history of tarot An introduction to common tarot spreads. A clear and endlessly useful reference for both beginning and advanced tarot students ...Show more
$75.00
NZD
Category: Religion
Combining astrology, numerology, and pure psychic intuition, The Secret Language of Birthdays is a wholly unique compilation that reveals one's strengths, weaknesses, and major issues while providing practical advice and spiritual guidance.   Many have suspected that your birthday affects your persona lity and how you relate to others. Nineteen years and over one million copies later, The Secret Language of Birthdays continues to fascinate readers by describing the characteristics associated with being born on a particular day. The 366 personality profiles are based on astrology, numerology, the tarot, and Gary Goldschneider's observations of more than 14,000 people. Your strengths, weaknesses, and major concerns will be illuminated while you are given practical advice and spiritual guidance. After you study your profile, it will be hard to resist examining those of family, friends, colleagues, and even celebrities. ...Show more
$45.00
NZD
Category: Religion
This remarkable book uncovers--for the first time--the mystery of life in the spirit world after death on earth. Dr. Michael Newton, a hypnotherapist in private practice, has developed his own hypnosis technique to reach his subjects' hidden memories of the hereafter. The resulting narrative acts as a p rogressive "travel log" of the accounts of twenty-nine people who were placed in a state of superconsciousness. While in deep hypnosis, these subjects movingly describe what has happened to them between their former reincarnations on earth. They reveal graphic details about how it feels to die, who meets us right after death, what the spirit world is really like, where we go and what we do as souls, and why we choose to come back in certain bodies. ...Show more