$33.00
NZD
Category: Biography & Memoir
Heather Morris, author of the internationally bestselling novels The Tattooist of Auschwitz and Cilka's Journey, grew up on a farm in rural New Zealand. On her way back across the paddocks from school, Heather would visit her great-grandfather and listen to his experiences of war - stories he told only Heather. From a young age Heather discovered that people would tell her their stories if she stopped and listened. In Stories of Hope, Heather Morris will explore the art of listening - a skill she employed when she met Lale Sokolov, the Tattooist of Auschwitz. It was her ability to listen that led him to entrust her with his story. Stories of Hope will examine Heather's extraordinary journey, in the form of a series of beautifully rendered tales of the people she has met, the remarkable stories they have shared with her, and the lessons they hold for us all.   ...Show more
$40.00
NZD
Category: Gifts
The Sunday Times Bestseller and New York Times Bestseller. A book of hope for uncertain times. 'Feeling a little blue? Meet the new Winnie the Pooh.' The Daily Mail 'A wonderful work of art and a wonderful window into the human heart' Richard Curtis Enter the world of Charlie's four unlikely friends, di scover their story and their most important life lessons. The conversations of the boy, the mole, the fox and the horse have been shared thousands of times online, recreated in school art classes, hung on hospital walls and turned into tattoos. In Charlie's first book, you will find his most-loved illustrations and some new ones too.     ...Show more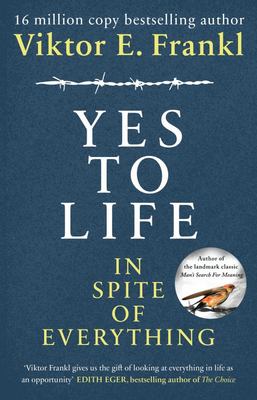 $30.00
NZD
Category: Enrichment
Extraordinary uncovered work by the 16 million copy bestselling author of Man's Search For Meaning Just months after his liberation from Auschwitz renowned psychiatrist Viktor Frankl delivered a series of talks revealing the foundations of his life-affirming philosophy for which he would become world famous. Despite the unspeakable horrors in the camp, Frankl learnt from his fellow inmates that it is always possible to say 'yes to life'. This profound and timeless lesson is amongst many in this remarkable collection now publishing in English for the very first time. With a foreword by Daniel Goleman ...Show more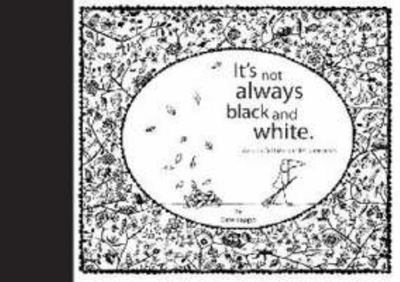 $30.00
NZD
Category: Inspirational Poems & Stories
The world can be a funny old place at times. But hey, it's the only one we have. So we'd best put on our best smiles, and our best foot forward. In the time-honoured tradition of the black-and-white artist, Australian illustrator Kate Knapp throws light on some of life's dark dilemmas.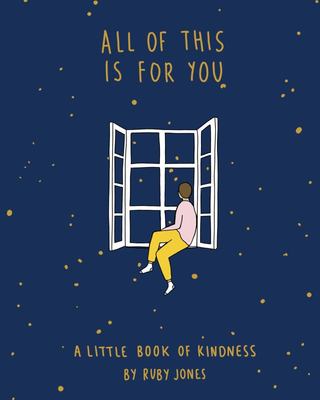 $24.00
NZD
Category: Gifts
In this new book, celebrated artist Ruby Jones shares dozens of luminous, heartfelt, hand-lettered artworks and messages. Life can be a bit overwhelming sometimes, but Ruby's witty, compassionate, beautifully observed drawings never fail to bring a smile of recognition, while her practical words of advi ce remind us how lucky we are to be here - and how we can be kinder to ourselves, to the people in our lives, and to the world around us. A thoughtful gift for any person needing a little inspiration in today's world. 'I hope that on any given day, rain or shine, happy tears or painful ones, you can open this book and find a page that speaks to you.' -Ruby Jones ...Show more
$28.00
NZD
Category: Inspirational Poems & Stories
A prominent Viennese psychiatrist before the war, Viktor Frankl was uniquely able to observe the way that both he and others in Auschwitz coped (or didn't) with the experience. He noticed that it was the men who comforted others and who gave away their last piece of bread who survived the longest - and who offered proof that everything can be taken away from us except the ability to choose our attitude in any given set of circumstances. The sort of person the concentration camp prisoner became was the result of an inner decision and not of camp influences alone. Frankl came to believe man's deepest desire is to search for meaning and purpose. This outstanding work offers us all a way to transcend suffering and find significance in the art of living. ...Show more
$25.00
NZD
Category: Inspirational Poems & Stories | Series: Perennial Classics (Paperback)
An international bestseller Over 80 million copies sold worldwide A PBS Great American Read Top 100 pick A special 25th anniversary edition of the extraordinary international bestseller, including a new Foreword by Paulo Coelho. Combining magic, mysticism, wisdom and wonder into an inspiring tale of sel f-discovery, The Alchemist has become a modern classic, selling millions of copies around the world and transforming the lives of countless readers across generations. Paulo Coelho's masterpiece tells the mystical story of Santiago, an Andalusian shepherd boy who yearns to travel in search of a worldly treasure. His quest will lead him to riches far different--and far more satisfying--than he ever imagined. Santiago's journey teaches us about the essential wisdom of listening to our hearts, of recognizing opportunity and learning to read the omens strewn along life's path, and, most importantly, to follow our dreams.   ...Show more

$45.00
NZD
Category: Ceremonies/Celebrants
The mysteries and delights of life on earth are illuminated in this richly eclectic collection of poetry, wisdom, prayers, and blessings from thinkers, writers around the world. Here you will find the poetry of Hildegard of Bingen and Gary Snyder; the political wisdom of Nelson Mandela and Martin Luther King Jr; a treasury of women's prayers and much more. A joyous affirmation of the human journey in all its forms, in all its struggles and glories. ...Show more
$40.00
NZD
Category: Inspirational Poems & Stories
Newcomers and loyal fans alike will embrace with equal relish this latest collection of gentle lessons and authentic truths from Sarah Ban Breathnach, whose best-selling books have guided millions of women on the path to a happier, more fulfilling way of life. 2005 marks the tenth anniversary of Simple Abundance, which has sold more than five million copies worldwide. The occasion will be marked by the publication of a tenth anniversary edition and a national author tour. Each month offers words of inspiration to guide readers through the seasons of the year with refreshed optimism. Each weekly passage has been specially selected by the author, always with an eye to the promise that each new month brings.   ...Show more
$42.00
NZD
Category: Inspirational Poems & Stories
The tenth anniversary edition of the book that changed lives in profound ways. In 2005, a groundbreaking feature-length movie revealed the great mystery of the universe -- The Secret. In 2006, Rhonda Byrne followed with a book that became a worldwide bestseller. Everything you have ever wanted - unlimit ed joy, health, money, relationships, love, youth - is now at your very fingertips. The Secret is an enigma that has existed throughout the history of mankind. It has been discovered, coveted, suppressed, hidden, lost, and recovered. It has been hunted down, stolen, and bought for vast sums of money. A number of exceptional men and women discovered The Secret and went on to become regarded as the greatest human beings who ever lived. Among them: Plato, Leonardo, Galileo, Napoleon, Hugo, Beethoven, Lincoln, Edison, Einstein and Carnegie, to name but a few. Fragments of The Secret have been found in oral traditions, literature, religions, and philosophies throughout the centuries. For the first time, all the pieces of The Secret come together in an incredible, life-changing revelation. The riveting, practical knowledge leads readers to a greater understanding of how they can be the masters of their own lives. The Secret offers guidance on how to apply this powerful knowledge to your life in every area from health to wealth, to success and relationships, so you can obtain everything you've always wanted. No matter who you are, no matter where you are right now, no matter what you want--when you realize The Secret you can have anything. ...Show more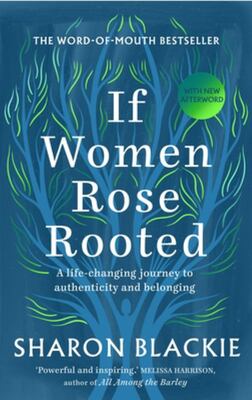 $39.00
NZD
Category: Inspirational Poems & Stories
Blackie delivers a rallying cry for women to reawaken their natural power--not just for the sake of their own well-being, but for love of this threatened earth.arth.
$21.00
NZD
Category: Inspirational Poems & Stories
A prominent Viennese psychiatrist before the war, Viktor Frankl was uniquely able to observe the way that he and other inmates coped with the experience of being in Auschwitz. He noticed that it was the men who comforted others and who gave away their last piece of bread who survived the longest - and w ho offered proof that everything can be taken away from us except the ability to choose our attitude in any given set of circumstances.The sort of person the prisoner became was the result of an inner decision and not of camp influences alone. Only those who allowed their inner hold on their moral and spiritual selves to subside eventually fell victim to the camp's degenerating influence - while those who made a victory of those experiences turned them into an inner triumph.Frankl came to believe that man's deepest desire is to search for meaning and purpose. This outstanding work offers us all a way to transcend suffering and find significance in the art of living. ...Show more