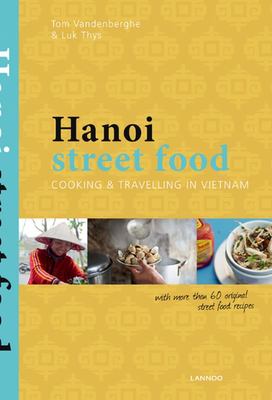 Hanoi Street Food
by Tom Vandenberghe; Luk Thys (Photographer)
$55.00
NZD
Category: Regional | Series: Street Food Ser.
Most people go to Hanoi to enjoy the food. And in Hanoi, street food is not merely a quaint or exotic culinary excursion - it is at the heart of the culinary tradition and helps to define the culture and rhythm of the city. However, while dining on the street may sound tempting and adventurous to visito rs, it can also be intimidating. The aim of this book is to demystify Hanoi's glorious street food culture. Hanoi Street Food does not only provide you with the places to eat but also with recipes for Vietnamese delicacies such as the Pho but also with other noodle dishes that stand out, but which are not as easily found as the Bun Cha or the Bun Rieu. Each section describes a range of dishes within a particular category. Following each description, the authors guide you to some of their favorite spots where you can try these snacks. Also available: Bangkok Street Food ISBN 9789020987836" ...Show more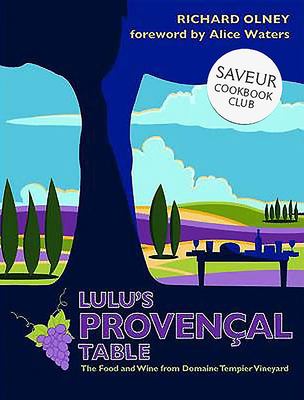 Lulu's Provencal Table
by Richard Olney; Alice Waters (Foreword by)
$50.00
NZD
Category: Regional
Richard Olney - responsible for the legendary Time-Life cooking series as well as other cooking classics such as his wonderful Simple French Food (also published by Grub Street) -- moved to Provence in 1961 and had the good fortune to befriend Lulu and Lucien Peyraud, the owners of the noted Domaine Tem pier vineyard in Provence, not far from Marseilles. Lulu's Proven al Table tantalizes the reader with Olney's descriptions of the regional food served as the vineyard meals at the Domaine. Then he lovingly transcribes Lulu's recipes. She has an empathy with and understanding of Proven al ingredients that is inspirational. There is succulent Pot-Roasted Leg of Lamb with Black Olives served with Courgette Gratin, and Potato and Sorrel Gratin, delicious with just six ingredients. There are plenty of simple recipes, but the recipe for bouillabaisse is a fascinating 10 pages long.   Her 150 recipes read like a roll call of the best of Provence ̶ tapenade, anchoiade, brandade, pissaladi re, bagna cauda, sardines grill es, bouillabaisse, bourride, daurade au fenouil, daube, gigot la ficelle and ratatouille. Starting with aperitifs and amuse-gueule and finishing up with fruit desserts, hers is classic French country cooking, featuring everyday ingredients cooked with respect for their nature and flavor.   Having been described as 'a gastronomic love poem to France's most exhilarating region, ' this is an essential book for any serious food lover's library. ...Show more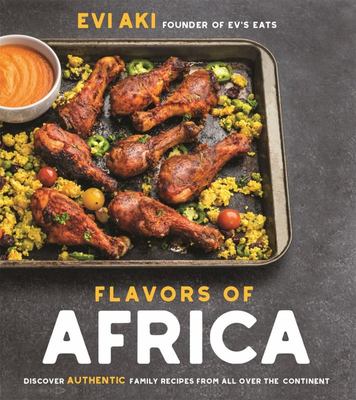 $35.00
NZD
Category: Regional
Explore Africa's Spices, Tastes and Time-Honored Traditions In Flavors of Africa, Evi Aki shares the traditional Nigerian dishes she grew up enjoying, as well as typical eats from all across the continent. She introduces customary recipes from each of Africa's different regions, including meals from E thiopia, Ghana, South Africa, Kenya, Morocco, Egypt, Angola and more, all of which she collected with the help of relatives and family friends. Sample tried-and-true staples that have survived generations, like Nigerian Red Stew, Jollof Rice, Moroccan Spiced Lamb and Eritrean Red Lentils with Berbere Spice Mix. Enjoy Evi's unique spin on classics like West African Egusi Soup and Ewa Oloyin (a vegetarian bean dish), in addition to her lighter and healthier take on traditional African street foods like Zanzibar Pizza. Whether you're a foodie, a spicy food aficionado or simply looking for a colorful new cuisine to try, Flavors of Africa is an excellent map for your culinary journey. ...Show more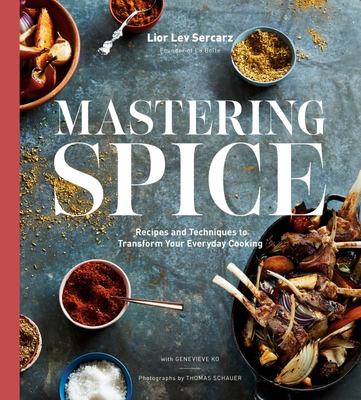 $65.00
NZD
Category: Regional
In his new book, Sercarz, the country's most sought-after spice expert, shows how to master flavor in 250 inspiring recipes, each counting on spices to elevate this collection of everyday and new favorites.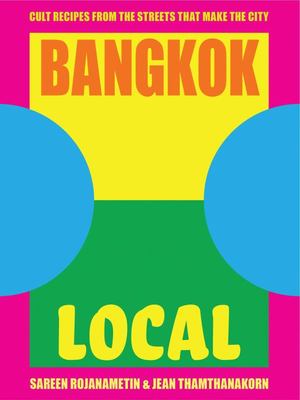 Bangkok Local
by Sarin Rojanametin; Jean Thamthanakorn
$45.00
NZD
Category: Regional
The very best recipes from the Thai city obsessed with food and brimming with vibrant flavors. This beautiful book features seventy recipes for dishes that define Bangkok, so you can capture the city's magic in your own home. Bangkok is any explorer's dream and a food-lover's paradise. In the Thai cap ital, most food is still sold along the ancient canals that crosshatch the city, and on street corners, from mobile carts and inside its bustling markets. Of course, you'll find the best green curry and pad Thai of your life in this dynamic city. But Bangkok holds infinite secrets for anyone truly passionate about food. This comprehensive cookbook follows one culinary day, with sections marked for Early, Mid, and Late. It's the second in our Local series, which unites intimate food knowledge with stunning gonzo photography. From the Early chapter, you might cook up some fried taro cakes (kanom pak gad) or an egg in tamarind sauce (kai luk keuy) or rice soup with barramundi (kao tom pla kra pong). Then Mid is all about lunch and afternoon snackery: orange sour soup with prawns and mixed vegetables (gaeng som pak gung sod), papaya salad (som tum) and fried rice with pineapple (kao pad sapparod). Finally, it's Late. That means jungle curry with pork (gaeng pa mu), late-night stir-fried crab with black pepper (pu pad prik thai dum) and bananas in coconut cream (gluay buat chee). It's high time you tried Thai. ...Show more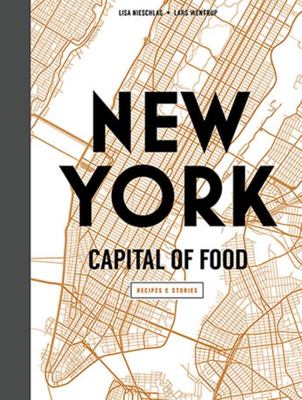 $45.00
NZD
Category: Regional
All about New York's food cultures and signature recipes, against the backdrop of the city that never sleeps.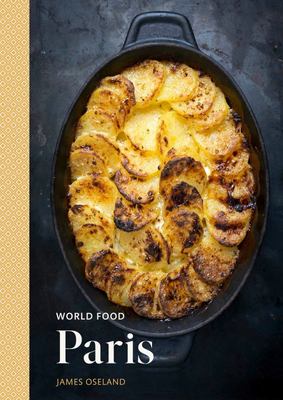 $50.00
NZD
Category: Regional | Series: World Food Ser.
A collection of stories, 75 recipes, and vibrant photography depicting the best round-up from Paris's culinary scene. Paris has long been synonymous with the best in dining. But until now, no single book has explained why this city continues to matter so much to food lovers. Enter World Food- Paris, wh ich goes beyond the bistros and creperies to celebrate Paris as it is now- a modern, global city where cooks of all stripes are reimagining a glorious culinary tradition. From the new-chef restaurateurs of the last decade to the cooks of humble suburban kitchens, from haute places to neighborhood cafes and the most creative patisseries, this volume tells the stories of the best cooking found in Paris. Oseland rounds up dishes from all over the city, lavishly photographed during celebrations, as well as daily meals- Fresh Herb and Lemon Zest Dip, Salt-Roasted Pork with Preserved Lemon and Ginger, Lamb Tagine with Saffron and Olives, and Syrian Flatbread with Spicy Lamb Topping. And he honors the fundamental backbone of Parisian cooking, serving up techniques for the classic dishes- pissaladi re, steak frites, mille feuille, mousse au chocolate, and more. This mouthwatering, eye-opening jaunt through the gastronomic capital of the world includes visits to world-renowned restaurants, hidden gems off the beaten path, classic and modern Parisian cuisine, and so much more. ...Show more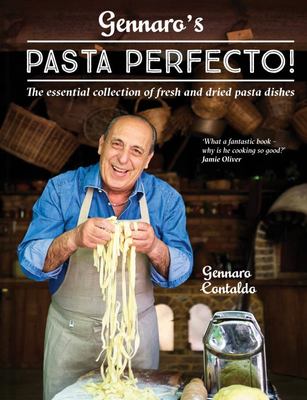 $45.00
NZD
Category: Regional
"There's nothing Gennaro doesn't know about pasta. He's an absolute legend!" Jamie Oliver This brand new book from celebrated chef Gennaro Contaldo is all about pasta. One of the most popular of all Italian dishes, bestselling author and much-loved personality Gennaro reveals all of his tips and tricks for making the best of the most versatile of dishes. Split into chapters for Dried, Fresh, Filled, Baked pasta and Sauces, Gennaro's Pasta Perfecto! includes recipes for lasagne four ways, pasta salads, classic minestrone soup, homemade ravioli and perfect pesto, these are dishes that can be quickly whipped up for the whole family to enjoy. An inexpensive staple that can be easily transformed into a luxurious meal, the possibilities of pasta are endless - perfect for busy families and for easy entertaining. Join Gennaro on an exciting Italian adventure, and discover both new and traditional recipes that will quickly become household favourites. A delicious collection of over 100 recipes and featuring beautiful photography by celebrated photographer David Loftus, many of these recipes can be cooked in a matter of minutes. Packed full of tips for making fresh pasta, including gluten and egg-free, picking the best shape for sauces and featuring recipes from across Italy, this is an essential book for any pasta enthusiast. ...Show more
$90.00
NZD
Category: Regional
With beguiling recipes and sumptuous photography, A Kitchen in France transports readers to the French countryside and marks the debut of a captivating new voice in cooking. "This is real food: delicious, honest recipes that celebrate the beauty of picking what is ripe and in season, and capture the ess ence of life in rural France." Alice Waters When Mimi Thorisson and her family moved from Paris to a small town in out-of-the-way Medoc, she did not quite know what was in store for them. She found wonderful ingredients from local farmers and the neighboring woods and, most important, time to cook. Her cookbook chronicles the family s seasonal meals and life in an old farmhouse, all photographed by her husband, Oddur. Mimi s convivial recipes such as Roast Chicken with Herbs and Creme Fraiche, Cepe and Parsley Tartlets, Winter Vegetable Cocotte, Apple Tart with Orange Flower Water, and Salted Butter Creme Caramel will bring the warmth of rural France into your home." ...Show more
$45.00
NZD
Category: Vegetarian & Vegan
90 plant-based, veganised versions of traditional Asian recipes inspired by the cuisine of India, Thailand, Singapore, Malaysia, Japan and China.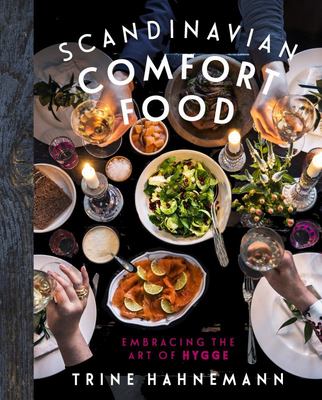 $55.00
NZD
Category: Regional
The Scandinavians excel in comfort - family, friends, a good atmosphere, long meals, relaxation and an emphasis on simple pleasures. They even have a word for this kind of cosiness that comes with spending quality time in hearth and home when the days are short: hygge. Trine Hahnemann is the doyenne of Scandinavian cooking and loves nothing more than spending time in her kitchen cooking up comforting food in good company. This is her collection of recipes that will warm you up and teach you to embrace the art of hygge, no matter where you live. ...Show more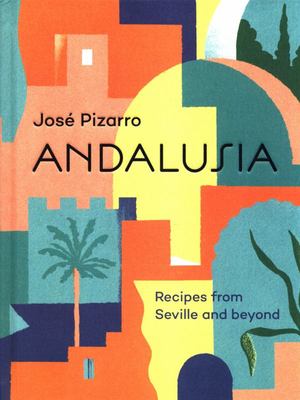 $55.00
NZD
Category: Regional
Bordering Spain's southern coast, Andalusia is a place where the past and modernity blend together to form a rather magical destination. From sandy beaches to amazing architecture, buzzing tapas bars and flamenco dancers, it's full of passion. Not just a feast for the eyes, Andalusia is also a food-lov ers paradise, and Andalusia, award-winning chef Jos Pizarro takes readers on a journey through it's most delicious dishes. Blessed with land that produces magnificent wild mushrooms, delicious Jabugo ham, and some of the world's best olive oil and seafood, you'll be spoilt for choice. Many of the dishes go back to Moorish times - or earlier - and each of the eight provinces has their own special dish. Try your hand at Pork loin with pear and hazelnuts, Shrimp baked in salt with mango, chilli, coriander salsa, and a rather boozy Barbary fig margarita. Written in Jos 's signature fuss-free style, this is genuine, bold-tasting Spanish food, easily made at home. Andalusia is all about simple pleasures: a glass of wine or sherry, a piece of cheese or ham, and good company. And that's all you need to make yourself happy. It's all about the freshness, the quality and the diversity of the produce. Set to the backdrop of beautiful location shots, Andalusia is a must for anyone who loves authentic, simple Spanish food. ...Show more