The Pulitzer Prize administration awards prizes across 21 categories in journalism, and the arts each year. Prizes are given for excellence in newspaper journalism, literary achievements and musical composition. The following books received the Pulizer Prize in 2020 for fiction, poetry, history, biography and general non fiction.
$24.00
NZD
Category: Society & Culture
Blending memoir with critique, an award-winning poet and essayist's devastating exploration of sickness and health, cancer and the cancer industry, in the modern world A week after her 41st birthday, Anne Boyer was diagnosed with highly aggressive triple-negative breast cancer. For a single mother livi ng payslip to payslip, the condition was both a crisis and an initiation into new ideas about mortality and the gendered politics of illness. In The Undying - at once her harrowing memoir of survival, and a 21st-century Illness as Metaphor - Boyer draws on sources from ancient Roman dream diarists to cancer vloggers to explore the experience of illness. She investigates the quackeries, casualties and ecological costs of cancer under capitalism, and dives into the long line of women writing about their own illnesses and deaths, among them Audre Lorde, Kathy Acker and Susan Sontag. Genre-bending, devastating and profoundly humane, The Undying is an unmissably insightful meditation on cancer, the cancer industry and the sicknesses and glories of contemporary life. ...Show more
$25.00
NZD
Category: Fiction.
Winner of the Pulitzer Prize for Fiction 2020.   Colson Whitehead brilliantly dramatizes another strand of American history through the story of two boys sentenced to a hellish reform school in Jim Crow-era Florida.   As the Civil Rights movement begins to reach the black enclave of Frenchtown in segreg ated Tallahassee, Elwood Curtis takes the words of Dr. Martin Luther King to heart: He is "as good as anyone." Abandoned by his parents, but kept on the straight and narrow by his grandmother, Elwood is about to enroll in the local black college. But for a black boy in the Jim Crow South of the early 1960s, one innocent mistake is enough to destroy the future. Elwood is sentenced to a juvenile reformatory called the Nickel Academy, whose mission statement says it provides "physical, intellectual and moral training" so the delinquent boys in their charge can become "honorable and honest men." In reality, the Nickel Academy is a grotesque chamber of horrors where the sadistic staff beats and sexually abuses the students, corrupt officials and locals steal food and supplies, and any boy who resists is likely to disappear "out back." Stunned to find himself in such a vicious environment, Elwood tries to hold onto Dr. King's ringing assertion "Throw us in jail and we will still love you." His friend Turner thinks Elwood is worse than naive, that the world is crooked, and that the only way to survive is to scheme and avoid trouble. The tension between Elwood's ideals and Turner's skepticism leads to a decision whose repercussions will echo down the decades. Formed in the crucible of the evils Jim Crow wrought, the boys' fates will be determined by what they endured at the Nickel Academy.Based on the real story of a reform school in Florida that operated for one hundred and eleven years and warped the lives of thousands of children, The Nickel Boys is a devastating, driven narrative that showcases a great American novelist writing at the height of his powers. ...Show more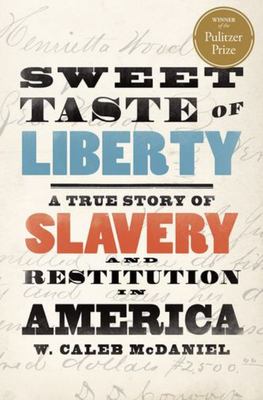 $70.00
NZD
Category: History
The unforgettable saga of one enslaved woman's fight for justice--and reparations Born into slavery, Henrietta Wood was taken to Cincinnati and legally freed in 1848. In 1853, a Kentucky deputy sheriff named Zebulon Ward colluded with Wood's employer, abducted her, and sold her back into bondage. She remained enslaved throughout the Civil War, giving birth to a son in Mississippi and never forgetting who had put her in this position. By 1869, Wood had obtained her freedom for a second time and returned to Cincinnati, where she sued Ward for damages in 1870. Astonishingly, after eight years of litigation, Wood won her case: in 1878, a Federal jury awarded her $2,500. The decision stuck on appeal. More important than the amount, though the largest ever awarded by an American court in restitution for slavery, was the fact that any money was awarded at all. By the time the case was decided, Ward had become a wealthy businessman and a pioneer of convict leasing in the South. Wood's son later became a prominent Chicago lawyer, and she went on to live until 1912. McDaniel's book is an epic tale of a black woman who survived slavery twice and who achieved more than merely a moral victory over one of her oppressors. Above all, Sweet Taste of Liberty is a portrait of an extraordinary individual as well as a searing reminder of the lessons of her story, which establish beyond question the connections between slavery and the prison system that rose in its place. ...Show more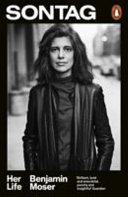 $26.00
NZD
Category: Biography & Memoir
The definitive portrait of one of the twentieth century's most towering figures: her writing and her radical thought, her public activism and her private face Susan Sontag was our last great literary star. Her brilliant mind, political activism and striking image made her an emblem of the seductions - a nd the dangers - of the twentieth-century world. Her writing on art and politics, feminism and homosexuality, celebrity and style, medicine and drugs, Fascism and Freudianism, Communism and Americanism, reflected the conflicted meanings of a most conflicted word: modernity. She was there when the Cuban Revolution began and the Berlin Wall came down, in Vietnam under American bombardment, in wartime Israel. Sontag tells these stories and examines the work upon which her reputation was based, exploring the private woman hidden behind the formidable public face. Drawing on hundreds of interviews conducted from Maui to Stockholm and from Manhattan to Sarajevo - and featuring nearly one hundred images, many never seen before - Sontag is the first book based on the writer's restricted archives, and on access to many people who have never before spoken about her, including Annie Leibovitz. It is an indelible portrait of one of the twentieth century's greatest thinkers, who lived one of that century's most romantic - and most anguished - lives. ...Show more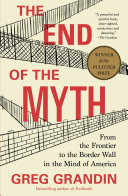 $40.00
NZD
Category: History
A new and eye-opening interpretation of the meaning of the frontier, from early westward expansion to Trump's border wall. Ever since this nation's inception, the idea of an open and ever-expanding frontier has been central to American identity. Symbolizing a future of endless promise, it was the founda tion of the United States' belief in itself as an exceptional nation - democratic, individualistic, forward-looking. Today, though, America hasa new symbol: the border wall. In The End of the Myth, acclaimed historian Greg Grandin explores the meaning of the frontier throughout the full sweep of U.S. history - from the American Revolution to the War of 1898, the New Deal to the election of 2016. For centuries, he shows, America's constant expansion - fighting wars and opening markets - served as a "gate of escape," helping to deflect domestic political and economic conflicts outward. But this deflection meant that the country's problems, from racism to inequality, were never confronted directly. And now, the combined catastrophe of the 2008 financial meltdown and our unwinnable wars in the Middle East have slammed this gate shut, bringing political passions that had long been directed elsewhere back home. It is this new reality, Grandin says, that explains the rise of reactionary populism and racist nationalism, the extreme anger and polarization that catapulted Trump to the presidency. The border wall may or may not be built, but it will survive as a rallying point, an allegorical tombstone marking the end of American exceptionalism. ...Show more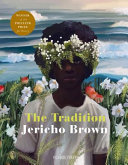 $28.00
NZD
Category: Poetry
Winner of the Pulitzer Prize for Poetry.   Jericho Brown's daring new book The Tradition details the normalization of evil and its history at the intersection of the past and the personal. Brown's poetic concerns are both broad and intimate, and at their very core a distillation of the incredibly human : What is safety? Who is this nation? Where does freedom truly lie? Brown makes mythical pastorals to question the terrors to which we've become accustomed, and to celebrate how we survive. Poems of fatherhood, legacy, blackness, queerness, worship, and trauma are propelled into stunning clarity by Brown's mastery, and his invention of the duplex-a combination of the sonnet, the ghazal, and the blues-is testament to his formal skill. The Tradition is a cutting and necessary collection, relentless in its quest for survival while reveling in a celebration of contradiction. ...Show more
Items per page:
1 - 6 of 6