These awards are a unique celebration of the contribution New Zealand's children's authors and illustrators make to building national identity and cultural heritage.
Awards in the New Zealand Book Awards for Children and Young Adults are made in six categories: Picture Book, Junior Fiction (the Wright Family Foundation Esther Glen Award), Young Adult Fiction, Non-Fiction (the Elsie Locke Award), Illustration (the Russell Clark Award) and te reo Māori (the Wright Family Foundation Te Kura Pounamu Award). Read more about the awards here.
Below are the 2020 winners - congratulations to them all.
$20.00
NZD
Category: New Zealand
A bright and beautiful exploration of the big bang theory and the birth of our solar system for young children, all wrapped up in a bedtime story. Abigail is a curious little girl. She likes to discover the answers to really BIG questions. One night, she thinks of a question that's SO BIG she can't slee p until she knows the answer. "Daddy," she asks as he tucks her into bed, "where did the sun and all the planets come from?" To find out the answer, Daddy invites Abigail on a magical journey through time and space. Together they explore the birth of all living things. By the next morning, Abigail has thought of another big question . . . A gorgeously illustrated and beautifully told bedtime story that doubles as an introduction to astrophysics, Abigail and the Birth of the Sun will be enjoyed equally by young children and adults. ...Show more
$35.00
NZD
Category: New Zealand
The incredible story of Tupaia, Tahitian priest navigator, who sailed on board the Endeavour with Captain Cook on his first voyage to Aotearoa. Follow Tupaia as he grows up in Ra'iatea, becoming a high-ranking 'arioi and master navigator. Join him as he meets up with Cook in Tahiti and sails as part of the crew on the Endeavour across the Pacific to Aotearoa. Witness the encounters between tangata whenua and the crew as the ship sails around the coast, and discover the important role Tupaia plays as translator and cultural interpreter. Written in dramatic prose and verse by Courtney Sina Meredith and stunningly illustrated in graphic style by Mat Tait, this is an essential book for all New Zealanders. ...Show more
Mophead
by Selina Tusitala Marsh
$25.00
NZD
Category: NZ Biographies
An inspirational graphic memoir of growing up Pasifika in New Zealand, written and illustrated by our fast-talking PI Poet Laureate, Selina Tusitala Marsh. At school, Selina is teased for her big, frizzy hair. Kids call her 'mophead'. She ties her hair up this way and that way and tries to fit in. Unti l one day – Sam Hunt plays a role – Selina gives up the game. She decides to let her hair out, to embrace her difference, to be WILD! Selina takes us through special moments in her extraordinary life. She becomes one of the first Pasifika women to hold a PhD. She reads for the Queen of England and Samoan royalty. She meets Barack Obama. And then she is named the New Zealand Poet Laureate. She picks up her special tokotoko, and notices something. It has wild hair coming out the end. It looks like a mop. A kid on the Waiheke ferry teases her about it. So she tells him a story . . . This is an inspirational graphic memoir, full of wry humour, that will appeal to young readers and adults alike. Illustrated with wit and verve by the author – NZ's bestselling Poet Laureate – Mophead tells the true story of a New Zealand woman realising how her difference can make a difference. ...Show more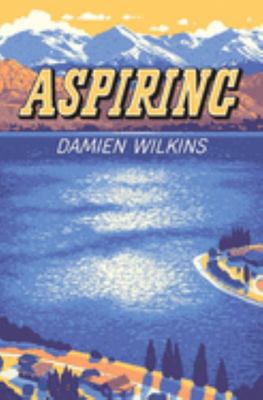 Aspiring
by Damien Wilkins
$22.00
NZD
Category: Fiction
An engaging, funny and moving novel about a boy trying to make sense of it all. Fifteen-year-old Ricky lives in Aspiring, a town that's growing at an alarming rate. Ricky's growing, too — 6'7", and taller every day. But he's stuck in a loop: student, uncommitted basketballer, and puzzled son, burdened b y his family's sadness. And who's the weird guy in town with a chauffeur and half a Cadillac? What about the bits of story that invade his head? Uncertain what's real — and who he is — Ricky can't stop sifting for clues. He has no idea how things will end up . . . With sunlight, verve and humour, award-winning writer Damien Wilkins brings us a beguiling boy who's trying to make sense of it all. ...Show more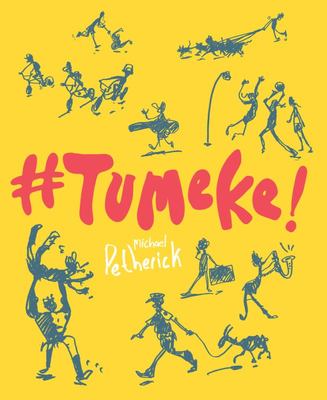 #Tumeke!
by Michael Petherick
$30.00
NZD
Category: Children's Fiction
Plans for the Newtoun community's Waitangi Day celebrations are well under way. The Tape Orchestra's practising like mad. Monty and Mr Steve Vibrant are designing a poster. Rishi's trying to land Lil Yacht Shifty … and Ms Ropata's juggling it all because everyone wants in. There'll be curry and cake, ka pa haka, halal sausages, foam blasters, the Naenae dirtman, and kiss-the-goat — if Constable Rutene can manage to chase one down. In the meantime, Dreadflock's considering a blog, Briony's Mum's being a helicopter, and everyone's eating a lot of lolly cake. In the boundary-riding tradition of the Annual project, Annual Ink's latest title #Tumeke! brings you the lives, loves and larrikin spirit of an inner-city neighbourhood. The story is told through texts, Instagram posts, emails, fliers, committee minutes, posters, diary entries, blog posts, chatrooms, school homework, raps and the reliably bonkers community noticeboard. Stuffed with big personalities, surprising friendships and a little intrigue, this multimedia story brims with creativity and comedy, and everyday heartaches, too. Debut novelist Michael Petherick juggles a large cast and multiple story threads with panache, giving us a window on a vivid, warm-hearted community. A narrative — but not quite as we know it — for middle readers and anyone who loves to connect. To look inside, click here. ...Show more
$21.00
NZD
Category: Children's Fiction
It's Singapore in 1940, war is just around the corner-but twelve-year-old Lizard doesn't know that. He lives in Chinatown above a tailor's shop, surviving on his wits and hustling for odd jobs. When he steals a small teak box containing a Japanese code book from a Raffles Hotel suite, he finds himself i n a dangerous world of wartime espionage. Lizard doesn't know who to trust. How is the mysterious book inside the box connected to his friend Lili, a girl full of secrets and fighting skills? Can he trust her, or will she betray him in the end? Lizard's Tale is an action-packed adventure for middle-grade readers, set in a British colony in Asia as the Japanese invasion of Singapore looms. ...Show more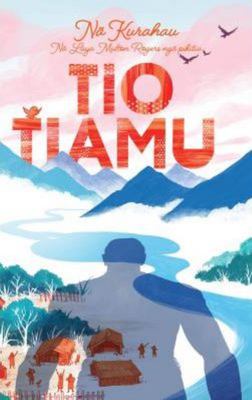 $25.00
NZD
Category: Te Reo Maori
In this picture book, gentle, clever Toe Jam grows to be huge, and this causes a problem in his community because his feet smell. The bigger he gets the worse the smell. While Toe Jam helps others and wants to be part of his village, everybody teases him and avoids him, and Toe Jam becomes very lonely. Finally, the people make him leave and live far away. Toe Jam never loses his kind heart, and when there are floods, wild winds and droughts, he returns to help his people. But each time, the people take his help then send him away again. Until, one day, when Toe Jam saves the people from an eruption, they finally understand their behaviour and see Toe Jam's goodness. The story encourages children to think about difference, how their behaviour affects others and the impact of teasing and bullying behaviour. This would be a useful teaching resource and discussion starter around empathy, care and thought for others, criticism and ostracism, and love and forgiveness. Written originally in Maori, the story is underpinned by values of manaakitanga and aroha, respect, consideration towards others, goodwill, whakaaro nui and forgiveness. The story is available in te reo Maori and English language editions. Te reo Māori edition. ...Show more
Items per page:
1 - 7 of 7