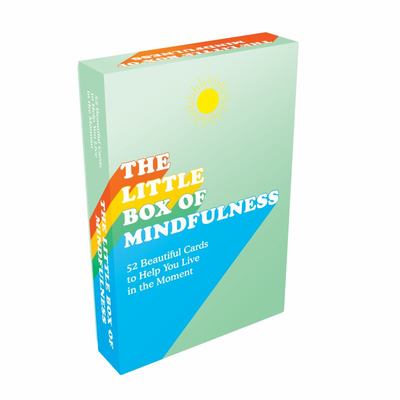 $35.00
NZD
Category: Affirmation & Playing Cards
One mindful thought can change your whole day Mindfulness doesn't always come easily, and it can help to be reminded of it from time to time. This deck of 52 cards can be displayed anywhere, to help facilitate and encourage your presence of mind, and to bring small moments of peace and happiness into yo ur day. ...Show more
$19.00
NZD
Category: Affirmation & Playing Cards
Enter the world of huge hair, sparkling make-up, glitter galore, fake eyelashes, and ... the fine art of the tuck and tape, with these drag queen playing cards. Featuring 14 of the most famous, most beautiful, and most outrageous queens from across the carnival court of drag, this deck is sure to liven up your next game of canasta. Not just for fabulous queens and drag enthusiasts, but for anyone interested in gender fluidity and the culture surrounding it.  ...Show more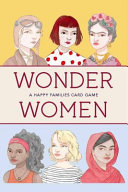 $17.00
NZD
Category: Affirmation & Playing Cards | Series: Magma for Laurence King Ser.
Team up Serena Williams with Simone Biles, match Amelia Earhart with Valentina Tereshkova, join Malala Yousafzai with Emmeline Pankhurst.     Collect illustrated cards of 44 of the most inspirational women of all time and place them into groups including aviation, sport, activism, art, science and fas hion. See which of your friends knows the most about awesome women!   Based on Happy Families, this game will inspire girls (and boys) who already know that there's more to life than being a princess! ...Show more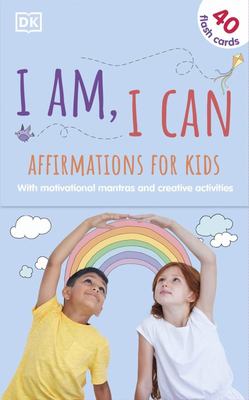 $24.00
NZD
Category: Affirmation & Playing Cards
I am strong. I am brave. I can handle anything. These flash cards will empower your child by providing more than 70 inspiring affirmations. Children can pick up a card whenever they need a boost and read a different motivational mantra on each side of the flash cards. With a carefully selected themes s uch as positivity, calm, and adventure - children can build their self-esteem and resilience by focusing on what matters to them. Perfect for children aged 7 to 9, this box of cards not only educates, but inspires. Affirmations tied to certain key events from history provide motivation and encouragement. Learn about the Apollo 13 mission and discover how to stay calm under pressure. Rosa Parks' refusal to give up her seat on the bus links to the affirmation "I stand up for myself and others." Mindful activities encourage children to try practical techniques to explore the affirmations further - creating a "happiness jar" helps kids come up with their own affirmations, building a "coping wheel" empowers children to manage stress, and making friendship bracelets helps enact the affirmation "I am a caring friend." Affirmations have been proven to help overcome negative thoughts by reminding us of what matters. I Am, I Can Flash Card Affirmations for Kids uses beautiful illustrations to bring the daily doses of wisdom to life and encourage visualisation - a powerful tool in promoting self-belief and keeping anxiety at bay. ...Show more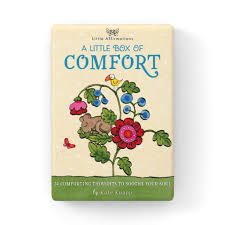 $20.00
NZD
Category: Affirmation & Playing Cards
Step into a secret garden of calm and wonder with these sweet Twigseeds Little Affirmations. Packed with hugs and encouragement from our feathered friends, each little box delivers daily guidance with a sprinkle of magic. These sets are the ideal gift to add light and comfort to your day.
$37.00
NZD
Category: Affirmation & Playing Cards | Series: Punderdome Ser.
From the daughter-father duo that created Brooklyn's beloved live pun competition, the "Punderful card game that] will replace Cards Against Humanity at your next party." (Mashable.com)   One part game, one part conversation starter, you don't need to be a pun master to master Punderdome: the goal is to make bad jokes and have fun along the way.   A player (the prompter for that round) draws two prompt cards from the deck, and then reads the prompts to the rest of the group, who have 90 seconds to create a single, groan-worthy pun that combines the two prompts.   When time is up, pun makers share their puns with the prompter, who awards the prompt cards to the player whose pun he or she likes best. The winner then draws the next pair of prompt cards and the process repeats. Players win by obtaining 10 pairs of cards.   - 200 double-sided cards (100 White and 100 Green)- 2 Mystery Envelopes with fill-in prize slips- 2 80-page pads for drafting puns- 1 instruction card and 1 pun example card- A stu-PUN-dous time for 3 or more players ...Show more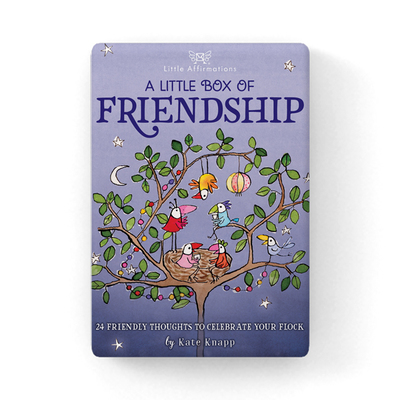 $20.00
NZD
Category: Affirmation & Playing Cards
Sweet, humorous and poignant Little Boxes are a new product from Twigseeds Studio. We don't need to sell the brilliance of Kate Knapp and her imaginative world. It is simply spell-binding.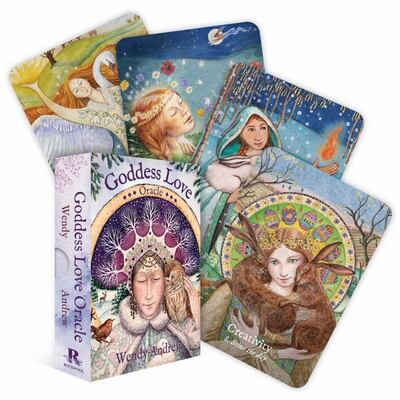 $35.00
NZD
Category: Affirmation & Playing Cards | Series: Rockpool Oracle Cards Ser.
Walk through the seasons of change with Goddess and unveil your soul's truth in this illustrative oracle of beauty and love. Discover 36 cards of wisdom to inspire your imagination and embrace the energy of the sacred feminine. Through working with this oracle in your daily life, you will be guided towa rd positive choices to find love, peace, and fulfilment in all areas of your life. Meet Her sacred creatures, feel Her tenderness, rest in Her serenity, and dance in Her delight. Embark on a journey of self-discovery and empowerment to reconnect to your sweet, tender heart and reveal your pure perfection. Artist and author Wendy Andrew illustrates the seasonal embodiments of Goddess, channeling Her timeless, loving energy into her paintings and writing. Wendy's paintings are inspired by the ancient mysteries that are wrapped in the turning of the seasons, and the voice of Goddess whispering through the mythical realms. Her work has been published worldwide. ...Show more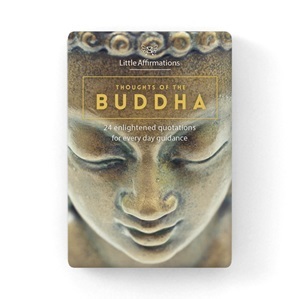 $20.00
NZD
Category: Affirmation & Playing Cards | Series: Sixth Sense
This beautiful boxed set contains 24 enlightened messages taken from Buddha. These inspirational quotes are designed to uplift and enlighten. Keep them handy and draw guidance and wisdom whenever you desire. Quotes include: The way is not in the sky. The way is in the heart. YOU are the miracle. To understand everything is to forgive everything. The Sixth Sense range of boxes feature exquisite gold foiling, photography from around the world and inspirational affirmations. A wooden stand is included in the box. ...Show more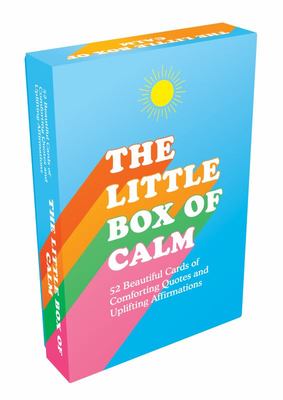 $35.00
NZD
Category: Affirmation & Playing Cards
A calm thought a day keeps your worries away Words have power; they can soothe a worried mind and provide comfort in times of need. This deck of 52 cards, which can be displayed using the wooden stand, contains kind thoughts and mindful mantras to ease daily stresses and bring a sense of calm to every d ay. ...Show more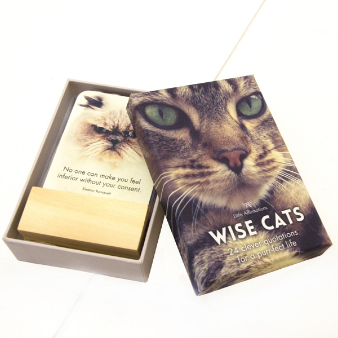 $20.00
NZD
Category: Affirmation & Playing Cards | Series: Little Affirmations Cards
These 24 teachings from some wise cats may very possibly change your life. A set of 24 message cards with colourful, funky illustrations of cats are designed to uplift and enlighten. Draw guidance and wisdom by keeping one where you can see it. Messages include: True joy is serene Follow your bliss You will do foolish things but do them with enthusiasm Be entertaining, feel no guilt This set of 24 affirmation cards feature engaging photography and wonderful observations on life. ...Show more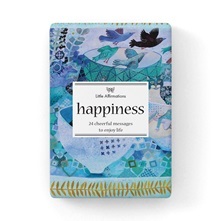 $20.00
NZD
Category: Affirmation & Playing Cards
24 cheerful messages to enjoy life These vibrant Little Affirmations cards feature gorgeously patterned, contemporary designs and are the perfect gift to lift your spirits. Choose a card, contemplate the words and brighten your day.   Box set contains 24 affirmation cards