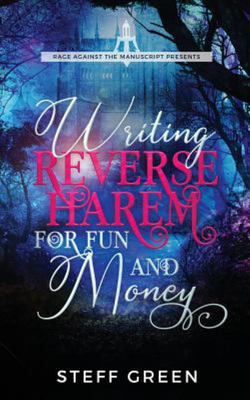 $30.00
NZD
Category: Writing & Reading
If you want to create the ultimate wish-fulfillment story where a strong, sassy heroine gets all the hot guys, check out this guide by Steff Green, a six-figure bestselling author.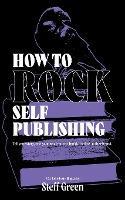 $37.00
NZD
Category: Writing & Reading
Do you have a story you're bursting to tell the world? Are you sick of being rejected by the publishing establishment? Do you want to inject a little punk rock, DIY ethos into your indie author career?   In How to Rock Self-Publishing, bestselling indie author and publishing coach Steff Green shows you how to tell your story, find your readers, and build a badass author brand.    As a self-published author you'll learn how to: Define your measure of success and set attainable goals. Create an exciting author brand you want to write under forever. Tame your monkey mind and consolidate your gazillion ideas into a solid plan. Choose the best platforms, editors, designers, and tools to create a high-quality book. Plan a compelling book series in any genre that will have your readers chomping for more. Write faster, release more often, and enjoy what you create. Spot trends and gaps in the market where you can add your unique voice. Publish your book in print, ebook, and audio with all the nuts and bolts. Launch with a BANG! – including handy launch checklists. Create an engaging author platform to turn your readers into lifelong fans. Find unique and emerging opportunities in self-publishing to build your audience and earn a living.   Steff breaks down the 11-step process that's seen her go from failed archaeologist and obscure music blogger to a USA Today bestseller with a six-figure income. With dozens of examples from across the publishing landscape and real-talk from her own career, Steff shows how imagination, creativity, and perseverance can help you achieve your dreams.    How to Rock Self-Publishing isn't just a book about writing, it's about grabbing your dreams by the balls, living faster, harder and louder, and cranking your art up to 11.   ...Show more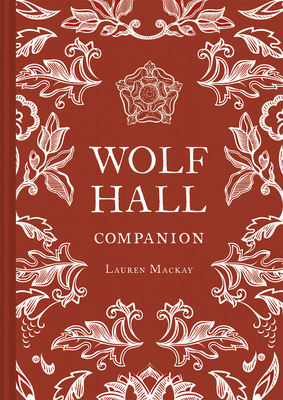 $35.00
NZD
Category: Writing & Reading
An accessible but hugely authoritative companion to the bestselling Wolf Hall trilogy by Hilary Mantel. What is the true story behind the blockbuster Wolf Hall trilogy--and of Thomas Cromwell, its principal protagonist? This companion guide concisely illuminates both Cromwell's life and Tudor history, c overing the books' key court and political characters. It looks at everyone from Cromwell to Anne Boleyn, Thomas Cranmer to Jane Seymour, Henry VIII to Thomas Howard, and Cardinal Wolsey to Richard Fox, as well as the most significant sites, including Hampton Court, Cromwell's home Austin Friars, and of course Wolf Hall. Along with the full history of these people and places, there's insight into Hilary Mantel's individual interpretation. Family trees, plans of Tower of London, and beautiful woodcut portraits accompany the text, along with incisive features on various aspects of Tudor society, from the structure of government and royal hunting to the rules of courtly love and Tudor executions. This beautiful and insightful book enriches the reading of Mantel's work. ...Show more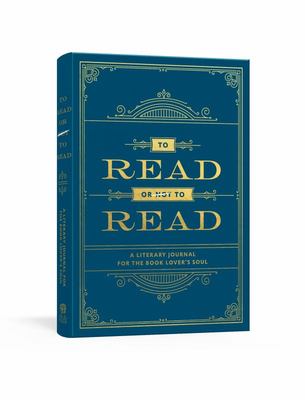 $30.00
NZD
Category: Writing & Reading
The perfect addition to any personal library, To Read or Not to Read encourages readers of all genres to immerse themselves in a classically illustrated reading journal complete with DIY book review pages and inspirational reading lists. To Read or Not to Read allows readers to step into the book critic role and determine which books to recommend, and which ones to skip based on their reflections throughout the journal. It includes a "How Bookish Are You?" quiz and spotlights on authors such as Flannery O'Connor and Frederick Douglass, whose published works have greatly influenced the combined spheres of faith and literature. With additional fun facts and helpful conversation starters for literary discussions, this journal will become the signature accessory at book clubs, on nightstands, and on every book lover's shelf. ...Show more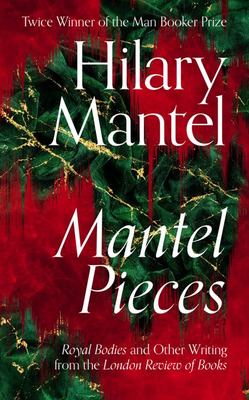 $45.00
NZD
Category: Writing & Reading
In 1987, when Hilary Mantel was first published in the London Review of Books, she wrote to the editor, Karl Miller, 'I have no critical training whatsoever, so I am forced to be more brisk and breezy than scholarly.' This collection of twenty reviews, essays and pieces of memoir from the next three dec ades, tells the story of what happened next. Her subjects range far and wide: Robespierre and Danton, the Hite report, Saudi Arabia where she lived for four years in the 1980s, the Bulger case, John Osborne, the Virgin Mary as well as the pop icon Madonna, a brilliant examination of Helen Duncan, Britain's last witch. There are essays about Jane Boleyn, Charles Brandon, Christopher Marlowe and Margaret Pole, which display the astonishing insight into the Tudor mind we are familiar with from the bestselling Wolf Hall Trilogy. Her famous lecture, 'Royal Bodies', which caused a media frenzy, explores the place of royal women in society and our imagination. Here too are some of her LRB diaries, including her first meeting with her stepfather and a confrontation with a circus strongman. Constantly illuminating, always penetrating and often very funny, interleaved with letters and other ephemera gathered from the archive, Mantel Pieces is an irresistible selection from one of our greatest living writers. ...Show more
$30.00
NZD
Category: Writing & Reading
The English language is changing constantly. We invent new words and phrases, we mash up idioms, we mispronounce, misuse, misappropriate. Sue Butler has heard it all and is ready to defend and disagree with common usage. Veering from tolerance to outrage, she examines how the word sheila took a nose-div e after World War II, considers whether we should hunker or bunker down, and bemoans the emptiness of rhetoric. She shouts 'down with closure' as it leaps from the psychoanalyst's couch, explains why we've lost the plot on deceptively, untangles the manuka honey stoush, fathoms why the treatment of famous is infamous, and ponders whether you would, could or should ...Rebel without a Clause is a fascinatingly idiosyncratic romp through the world of words by lexicographer and former Macquarie Dictionary Editor, Sue Butler. ...Show more
$19.00
NZD
Category: Gifts & Gift Books
A hilarious, furious and profoundly useful short guide to the most maddening punctuation in English   Apostrophes are an f'ing pain. The rules about how to use them are complicated, and have evolved haphazardly.   Originally written as advice by a copywriter for designers -- wont to insert and remov e apostrophes at will, for visual effect -- this is a lighthearted pocket-sized guide to getting the f'ing things right.   Simon Griffin lets off steam so that we don't have to, showing precisely why "Rihanna and Jennifer's photos were all over the Internet" is quite different to "Rihanna's and Jennifer's photos" or what words apostrophes are replacing in sentences such as "He'd like you to buy him some cocaine," or "They've got it all on camera."   Elegantly produced, this is the perfect gift for any pedant, as well as an indispensable guide in all our moments of grammar-related frustration.   WARNING: CONTAINS EXPLICIT LANGUAGE ...Show more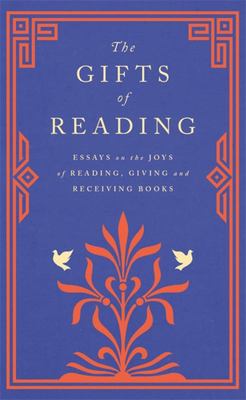 Gifts of Reading
by Jennie Orchard (Curated by); Robert Macfarlane; Jackie Morris; William Boyd; Candice Carty-Williams; Chigozie Obioma; Philip Pullman; Imtiaz Dharker; Roddy Doyle; Pico Iyer; Andy Miller
$38.00
NZD
Category: Writing & Reading
'This story, like so many stories, begins with a gift. The gift, like so many gifts, was a book...' So begins the essay by Robert Macfarlane that inspired this collection.In this cornucopia of an anthology, you will find essays by some of the world's most beloved novelists, nonfiction writers, essayists and poets.'You will see books taking flight in flocks, migrating around the world, landing in people's hearts and changing them for a day or a year or a lifetime.'You will see books sparking wonder or anger; throwing open windows into other languages, other cultures, other minds; causing people to fall in love or to fight for what is right.'And more than anything, over and over again, you will see books and words being given, received and read - and in turn prompting further generosity.'Published to coincide with the 20th anniversary of global literacy non-profit, Room to Read, The Gifts of Reading forms inspiring, unforgettable, irresistible proof of the power and necessity of books and reading.Inspired by Robert MacfarlaneCurated by Jennie OrchardWith contributions by: William Boyd, Candice Carty-Williams, Imtiaz Dharker, Roddy Doyle, Pico Iyer, Andy Miller, Jackie Morris, Jan Morris, Sisonke Msimang, Dina Nayeri, Chigozie Obioma, Michael Ondaatje, David PillingMax Porter, Philip Pullman, Alice Pung, Jancis Robinson, S.F.Said, Madeleine Thien, Salley Vickers, John Wood and Markus Zusak ...Show more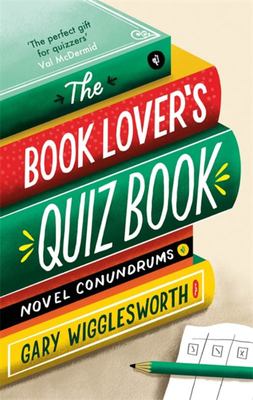 $35.00
NZD
Category: Writing & Reading
'Brilliantly inventive and entertaining questions from the bookworm's bookworm' Mark Mason, author of Walk the Lines, Question Time and many more This is a literary quiz book with a difference. Rather than basic sets of questions, The Book Lover's Quiz Book mirrors the format of Gary's live quizzes, at the Betsey Trotwood in London and elsewhere. So, there are lots of multiple-choice questions, some amusing answers, clever red herrings, little-known facts about authors and some of the much-loved Say What You See picture round. Also, there are fixed and variable rounds - fixed ones include 'Blankety Books' (one word missing from the title - always with a theme), 'Literary Links and lists' (what connects/next in the list etc.) and '2 of a Kind' (name the character and the author that share the same initials). The changeable rounds keep the quizzes fresh and include 'What the Dickens?' (real or made-up Dickens names), 'RomeNo or JuliYess' (real or made-up Shakespearian insults) and 'Book Bingo!' (identify the correct number). There are also more standard rounds such as 'First Lines', 'Working Titles' and 'Banned Books'. The aim of all Gary's quizzes, and this book, is that people should have fun and be able to guess (if they don't know) as much as possible. ...Show more
$40.00
NZD
Category: Writing & Reading
From 'the most powerful book critic in the English-speaking world' (Vanity Fair) comes an inspiring and beautifully illustrated selection of the life-changing books that none of us should miss 'Why do we love books so much?' For legendary literary critic Michiko Kakutani, books have always been an esca pe and a sanctuary, the characters of some novels feeling so real to her childhood self that she worried they might leap out of the pages at night if she left the book cover open. In Ex Libris, she offers a personal selection of over 100 works of fiction, nonfiction and poetry, with passionate essays on why each has had a profound effect on her life. From Homer's The Odyssey to The Writings and Speeches of Martin Luther King, Jr. and Margaret Atwood's The Handmaid's Tale to Elena Ferrante's Neapolitan Novels, Ex Libris covers a rich and vast range of classics, old and new, that will help build a well-rounded reader and citizen of the world. With gorgeous illustrations by lettering artist Dana Tanamachi that evoke vintage bookplates leafed between Kakutani's inspiring essays, Ex Libris points us to our next great read - and proves an unmissable reminder of why we fell in love with reading in the first place. ...Show more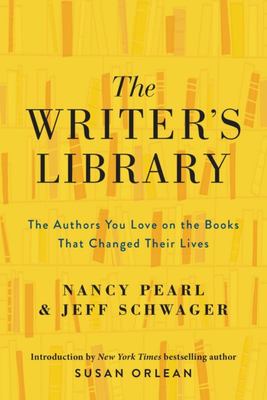 $60.00
NZD
Category: Writing & Reading
With a Foreword by Susan Orlean, twenty-three of today's living literary legends, including Donna Tartt, Viet Thanh Nguyen, Andrew Sean Greer, Laila Lalami, and Michael Chabon, reveal the books that made them think, brought them joy, and changed their lives in this intimate, moving, and insightful colle ction from "American's Librarian" Nancy Pearl and noted playwright Jeff Schwager that celebrates the power of literature and reading to connect us all. Before Jennifer Egan, Louise Erdrich, Luis Alberto Urrea, and Jonathan Lethem became revered authors, they were readers. In this ebullient book, America's favorite librarian Nancy Pearl and noted-playwright Jeff Schwager interview a diverse range of America's most notable and influential writers about the books that shaped them and inspired them to leave their own literary mark.  Illustrated with beautiful line drawings, The Writer's Library is a revelatory exploration of the studies, libraries, and bookstores of today's favorite authors--the creative artists whose imagination and sublime talent make America's literary scene the wonderful, dynamic world it is. A love letter to books and a celebration of wordsmiths, The Writer's Library is a treasure for anyone who has been moved by the written word.  The authors in The Writer's Library are: Russell Banks TC Boyle Michael Chabon Susan Choi Jennifer Egan Dave Eggers Louise Erdrich Richard Ford Laurie Frankel Andrew Sean Greer Jane Hirshfield Siri Hustvedt Charles Johnson Laila Lalami Jonathan Lethem Donna Tartt Madeline Miller Viet Thanh Nguyen Luis Alberto Urrea Vendela Vida Ayelet Waldman Maaza Mengiste Amor Towles ...Show more
$25.00
NZD
Category: Writing & Reading | Series: Canons Ser.
Bird by Bird is the bible of writing guides - a wry, honest, down-to-earth book that has never stopped selling since it was first published in the United States in the 1990s. Bestselling novelist and memoirist Anne Lamott distils what she's learned over years of trial and error. Beautifully written, wis e and immensely helpful, this is the book for all serious writers and writers-to-be. ...Show more