$19.00
NZD
Category: Gifts
A hilarious, furious and profoundly useful short guide to the most maddening punctuation in English   Apostrophes are an f'ing pain. The rules about how to use them are complicated, and have evolved haphazardly.   Originally written as advice by a copywriter for designers -- wont to insert and remov e apostrophes at will, for visual effect -- this is a lighthearted pocket-sized guide to getting the f'ing things right.   Simon Griffin lets off steam so that we don't have to, showing precisely why "Rihanna and Jennifer's photos were all over the Internet" is quite different to "Rihanna's and Jennifer's photos" or what words apostrophes are replacing in sentences such as "He'd like you to buy him some cocaine," or "They've got it all on camera."   Elegantly produced, this is the perfect gift for any pedant, as well as an indispensable guide in all our moments of grammar-related frustration.   WARNING: CONTAINS EXPLICIT LANGUAGE ...Show more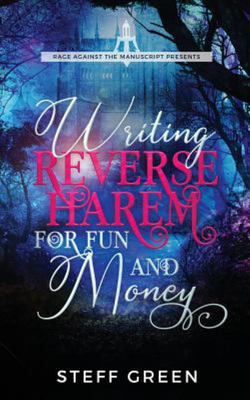 $30.00
NZD
Category: Writing & Reading
If you want to create the ultimate wish-fulfillment story where a strong, sassy heroine gets all the hot guys, check out this guide by Steff Green, a six-figure bestselling author.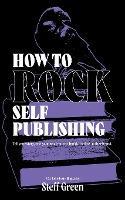 $37.00
NZD
Category: Writing & Reading
Do you have a story you're bursting to tell the world? Are you sick of being rejected by the publishing establishment? Do you want to inject a little punk rock, DIY ethos into your indie author career?   In How to Rock Self-Publishing, bestselling indie author and publishing coach Steff Green shows you how to tell your story, find your readers, and build a badass author brand.    As a self-published author you'll learn how to: Define your measure of success and set attainable goals. Create an exciting author brand you want to write under forever. Tame your monkey mind and consolidate your gazillion ideas into a solid plan. Choose the best platforms, editors, designers, and tools to create a high-quality book. Plan a compelling book series in any genre that will have your readers chomping for more. Write faster, release more often, and enjoy what you create. Spot trends and gaps in the market where you can add your unique voice. Publish your book in print, ebook, and audio with all the nuts and bolts. Launch with a BANG! – including handy launch checklists. Create an engaging author platform to turn your readers into lifelong fans. Find unique and emerging opportunities in self-publishing to build your audience and earn a living.   Steff breaks down the 11-step process that's seen her go from failed archaeologist and obscure music blogger to a USA Today bestseller with a six-figure income. With dozens of examples from across the publishing landscape and real-talk from her own career, Steff shows how imagination, creativity, and perseverance can help you achieve your dreams.    How to Rock Self-Publishing isn't just a book about writing, it's about grabbing your dreams by the balls, living faster, harder and louder, and cranking your art up to 11.   ...Show more
$30.00
NZD
Category: Writing & Reading
The English language is changing constantly. We invent new words and phrases, we mash up idioms, we mispronounce, misuse, misappropriate. Sue Butler has heard it all and is ready to defend and disagree with common usage. Veering from tolerance to outrage, she examines how the word sheila took a nose-div e after World War II, considers whether we should hunker or bunker down, and bemoans the emptiness of rhetoric. She shouts 'down with closure' as it leaps from the psychoanalyst's couch, explains why we've lost the plot on deceptively, untangles the manuka honey stoush, fathoms why the treatment of famous is infamous, and ponders whether you would, could or should ...Rebel without a Clause is a fascinatingly idiosyncratic romp through the world of words by lexicographer and former Macquarie Dictionary Editor, Sue Butler. ...Show more
$48.00
NZD
Category: Writing & Reading
Travel back in time and witness both everyday life and great moments in history in this fascinating compilation of diaries through the ages. Great Diariestraces the history of the diary in all its forms, from ancient times to the present day. It brings together historical and literary diaries, artists' sketchbooks, explorers' journals, and scientists' notebooks. Discover what is was life to build a pyramid, sail the seas with Magellan, travel into the heart of Africa, or serve on the Western Front. Find out how writers and artists planned their masterpieces and how scientists developed their groundbreaking theories. Great Diariesexplores the world's greatest diaries and notebooks, including those of Samuel Pepys, Charles Darwin, Virginia Woolf, and Anne Frank. Stunning images of the original diaries and journals are complemented by key extracts and close-ups of important details. Feature boxes provide additional biographical information and set the works in their cultural and historical context. Essential reading for everyone who is passionate about history and literature, Great Diariesprovides an intimate insight into the lives and thoughts of some of the most interesting people of the last two thousand years. ...Show more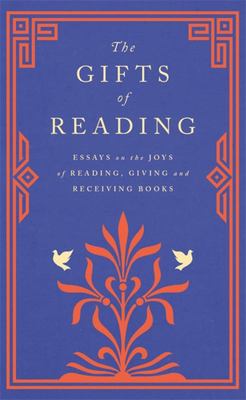 Gifts of Reading
by Jennie Orchard (Curated by); Robert Macfarlane; Jackie Morris; William Boyd; Candice Carty-Williams; Chigozie Obioma; Philip Pullman; Imtiaz Dharker; Roddy Doyle; Pico Iyer; Andy Miller
$38.00
NZD
Category: Writing & Reading
'This story, like so many stories, begins with a gift. The gift, like so many gifts, was a book...' So begins the essay by Robert Macfarlane that inspired this collection.In this cornucopia of an anthology, you will find essays by some of the world's most beloved novelists, nonfiction writers, essayists and poets.'You will see books taking flight in flocks, migrating around the world, landing in people's hearts and changing them for a day or a year or a lifetime.'You will see books sparking wonder or anger; throwing open windows into other languages, other cultures, other minds; causing people to fall in love or to fight for what is right.'And more than anything, over and over again, you will see books and words being given, received and read - and in turn prompting further generosity.'Published to coincide with the 20th anniversary of global literacy non-profit, Room to Read, The Gifts of Reading forms inspiring, unforgettable, irresistible proof of the power and necessity of books and reading.Inspired by Robert MacfarlaneCurated by Jennie OrchardWith contributions by: William Boyd, Candice Carty-Williams, Imtiaz Dharker, Roddy Doyle, Pico Iyer, Andy Miller, Jackie Morris, Jan Morris, Sisonke Msimang, Dina Nayeri, Chigozie Obioma, Michael Ondaatje, David PillingMax Porter, Philip Pullman, Alice Pung, Jancis Robinson, S.F.Said, Madeleine Thien, Salley Vickers, John Wood and Markus Zusak ...Show more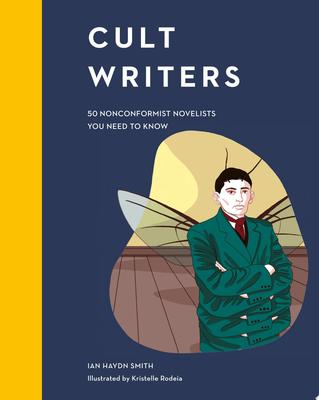 Cult Writers
by Ian Haydn Smith; Kristelle Rodeia (Illustrator)
$28.00
NZD
Category: Writing & Reading | Series: Cult Figures Ser.
In Cult Writers Ian Haydn Smith introduces 50 novelists deserving of a cult status. The literary genres and subjects explored within these writers' pages are rich and diverse – acting as mirrors of their genius minds: from Irvine Welsh's gritty Edinburgh streets, to Ken Kesey's drug-fuelled madness; fro m feminist trailblazer Sylvia Plath to the magical realism of Angela Carter. Discover little knowns with small, devout followings and superstars gracing the covers of magazines: each writer is special in their individuality and their ability to inspire, antagonise and delight.  Following Cult Artists, Cult Filmmakers and Cult Musicians, Cult Writers is an essential addition to any book lover's library, as well as an entertaining introduction to our weird and wonderful world of literature.The writers:  Kathy Acker, James Baldwin, J.G. Ballard, Mikhail Bulgakov, Charles Bukowski, William S. Burroughs, Octavia E. Butler, Italo Calvino, Albert Camus, Angela Carter, Colette, Maryse Conde, Julio Cortazar, Philip K. Dick, Douglas Coupland, Marguerite Duras, Ralph Ellison, Elena Ferrante, Janet Frame, Jean Genet, Joseph Heller, Michel Houellebecq, James Joyce, Franz Kafka, Ken Kesey, Chris Kraus, Milan Kundera, Ursula K. Le Guin, Doris Lessing, Cormac McCarthy, Carson McCullers, Yukio Mishima, Haruki Murakami, Anais Nin, Sylvia Plath, Thomas Pynchon, Raymond Queneau, Ayn Rand, Pauline Reage, Jean Rhys, Juan Rulfo, Francoise Sagan, J.D. Salinger, Arkady and Boris Strugatsky, Donna Tartt, Jim Thompson, J.R.R. Tolkien, Kurt Vonnegut, Virginia Woolf, Irvine Welsh. ...Show more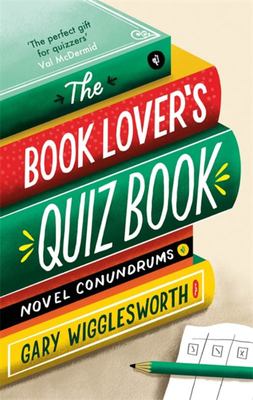 $35.00
NZD
Category: Writing & Reading
'Brilliantly inventive and entertaining questions from the bookworm's bookworm' Mark Mason, author of Walk the Lines, Question Time and many more This is a literary quiz book with a difference. Rather than basic sets of questions, The Book Lover's Quiz Book mirrors the format of Gary's live quizzes, at the Betsey Trotwood in London and elsewhere. So, there are lots of multiple-choice questions, some amusing answers, clever red herrings, little-known facts about authors and some of the much-loved Say What You See picture round. Also, there are fixed and variable rounds - fixed ones include 'Blankety Books' (one word missing from the title - always with a theme), 'Literary Links and lists' (what connects/next in the list etc.) and '2 of a Kind' (name the character and the author that share the same initials). The changeable rounds keep the quizzes fresh and include 'What the Dickens?' (real or made-up Dickens names), 'RomeNo or JuliYess' (real or made-up Shakespearian insults) and 'Book Bingo!' (identify the correct number). There are also more standard rounds such as 'First Lines', 'Working Titles' and 'Banned Books'. The aim of all Gary's quizzes, and this book, is that people should have fun and be able to guess (if they don't know) as much as possible. ...Show more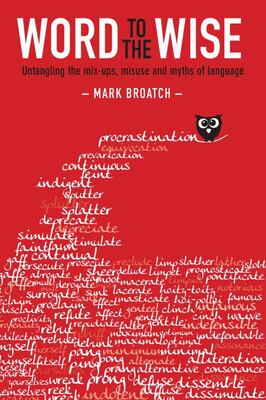 $12.00
NZD
$30.00
(60% off)
Category: Writing & Reading
Even the best wordsmiths can find themselves tripping over words that are commonly misused, mixed up or misspelled. Most of us have suffered the embarrassment of suddenly discovering that they have been using or spelling a word wrong for years, or, in some cases, their entire life. This useful reference untangles the mix-ups and misuses of language so that you can ensure you've got the word you're looking for, whether it's 'taught', 'taut', 'tort' or 'torte'. With definitions, examples of how to sharpen up text and improve your writing, lists of useful social media abbreviations and a discussion of unusual plurals, this playful look at the often bizarre and frustrating English language has got you covered. Word to the Wise will help you get your word use straight, whether you're writing a book, blog, email or text message. ...Show more
$31.00
NZD
Category: Writing & Reading
A long and intimate relationship with reading has taught acclaimed writer Tegan Bennett Daylight that - in life as in books - the delight is in the details. Tegan Bennett Daylight has led a life in books - as a writer, a teacher and a critic, but first and foremost as a reader. Reading has been her ins piration and solace, her recreation and profession, her poison and her medicine. In this deeply intimate and insightful work, Daylight describes how her rich storehouse of reading has nourished her life, and how her life informs her reading. In both, she shows us that it's the small points of connection - the details - that really matter: what we see when someone close to us dies, when we give birth, when we fall in love, when we make friends. The details are what we can share and compare and carry with us. Daylight writes with invigorating candour and compassion about her mother's last days; her own experiences of childbearing and its aftermath (in her celebrated essay 'Vagina'); her long admiration of Helen Garner and George Saunders; and her great loves and friendships. Each chapter is a revelation, and a celebration of how books offer not an escape from 'real life' but a richer engagement with the business of living. The result is a work that will truly deepen your relationship with books, and with other readers. The delight is in the details. 'Daylight is simply a superb writer. Her prose is supple, discursive, funny, restrained and loving. 'On finishing The Details, I felt as I do at the end of every great book: washed clean and scoured out; unmade and remade. Like all great art, The Details is about many things at once: among them birth and death, laughter and misery, mothers and children, the body and the spirit - and informing and transforming all this, of course, it is about reading and the creation of a sustaining inner life. It reminds us that in life as in writing, it's the illuminating detail that reveals the truth of who we are. If you love reading, you'll cherish this book for showing you why.' Charlotte Wood, author of The Weekend and The Natural Way of Things   ...Show more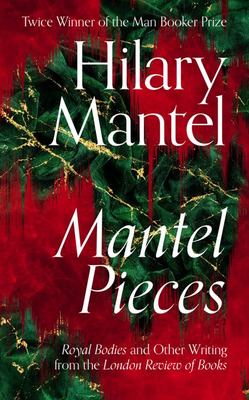 $45.00
NZD
Category: Writing & Reading
In 1987, when Hilary Mantel was first published in the London Review of Books, she wrote to the editor, Karl Miller, 'I have no critical training whatsoever, so I am forced to be more brisk and breezy than scholarly.' This collection of twenty reviews, essays and pieces of memoir from the next three dec ades, tells the story of what happened next. Her subjects range far and wide: Robespierre and Danton, the Hite report, Saudi Arabia where she lived for four years in the 1980s, the Bulger case, John Osborne, the Virgin Mary as well as the pop icon Madonna, a brilliant examination of Helen Duncan, Britain's last witch. There are essays about Jane Boleyn, Charles Brandon, Christopher Marlowe and Margaret Pole, which display the astonishing insight into the Tudor mind we are familiar with from the bestselling Wolf Hall Trilogy. Her famous lecture, 'Royal Bodies', which caused a media frenzy, explores the place of royal women in society and our imagination. Here too are some of her LRB diaries, including her first meeting with her stepfather and a confrontation with a circus strongman. Constantly illuminating, always penetrating and often very funny, interleaved with letters and other ephemera gathered from the archive, Mantel Pieces is an irresistible selection from one of our greatest living writers. ...Show more
Writing Down the Bones
by Natalie Goldberg; Julia Cameron (Foreword by)
$37.00
NZD
Category: Writing & Reading
For more than twenty years Natalie Goldberg has been challenging and cheering on writers with her books and workshops. In her groundbreaking first book, she brings together Zen meditation and writing in a new way. Writing practice, as she calls it, is no different from other forms of Zen practice--"it i s backed by two thousand years of studying the mind." This edition includes a new preface and an interview with the author. ...Show more