$38.00
NZD
Category: Enrichment
In her #1 NYT bestsellers, Brene Brown taught us what it means to dare greatly, rise strong and brave the wilderness. Now, based on new research conducted with leaders, change makers and culture shifters, she's showing us how to put those ideas into practice so we can step up and lead. Leadership is no t about titles, status and power over people. Leaders are people who hold themselves accountable for recognising the potential in people and ideas, and developing that potential. This is a book for everyone who is ready to choose courage over comfort, make a difference and lead. When we dare to lead, we don't pretend to have the right answers; we stay curious and ask the right questions. We don't see power as finite and hoard it; we know that power becomes infinite when we share it and work to align authority and accountability. We don't avoid difficult conversations and situations; we lean into the vulnerability that's necessary to do good work. But daring leadership in a culture that's defined by scarcity, fear and uncertainty requires building courage skills, which are uniquely human. The irony is that we're choosing not to invest in developing the hearts and minds of leaders at the same time we're scrambling to figure out what we have to offer that machines can't do better and faster. What can we do better? Empathy, connection and courage to start. Brene Brown spent the past two decades researching the emotions that give meaning to our lives. Over the past seven years, she found that leaders in organisations ranging from small entrepreneurial start-ups and family-owned businesses to non-profits, civic organisations and Fortune 50 companies, are asking the same questions- How do you cultivate braver, more daring leaders? And, how do you embed the value of courage in your culture? Dare to Lead answers these questions and gives us actionable strategies and real examples from her new research-based, courage-building programme. Brene writes, 'One of the most important findings of my career is that courage can be taught, developed and measured. Courage is a collection of four skill sets supported by twenty-eight behaviours. All it requires is a commitment to doing bold work, having tough conversations and showing up with our whole hearts. Easy? No. Choosing courage over comfort is not easy. Worth it? Always. We want to be brave with our lives and work. It's why we're here. ...Show more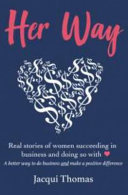 $40.00
NZD
Category: Work/Career/Management
Her Way is a collection of authentic stories of New Zealand female business founders succeeding in business here and internationally, doing so on their own terms, and with heart. Includes women from Auckland, Wellington, Christchuch, Nelson, Hawkes Bay, Havelock North and more. The personal stories thes e women share are real and inspiring - sharing the ups and downs, the trials and challenges, but also showcasing the successes achieved through a more inherently female style of doing business. The traditionally classified feminine personality traits such as caring, nurturing, kindness, sharing, helping others, collaborating, creating win-win deals, being mindful of our effect on others and on the environment, balancing family and business, and more, can be harnessed to create a better way of doing business. More and more businesses are enjoying significant commercial success through these values (both female and male led). Women featured include: -Lisa King, Eat my Lunch - Brianne West, Ethique -Anna Guenther, Pledge Me -Sue de Bievre, Beany -Jan Hellreigel, Musician, Songbroker, Airplane Music Services ...Show more
$17.00
NZD
Category: Work/Career/Management | Series: Introducing...
Maximise your happiness in the workplace.Stop negative thinking and tackle your problems at work using Cognitive Behavioural Therapy (CBT).Learn to control anger and frustration, reduce workplace anxiety and take control of your work-life balance by introducing CBT's insights into your working day.Full of case studies, exercises and practical tips, CBT for Work: A Practical Guide will help you to replace feelings of inadequacy and a lack of self-motivation with new ways of thinking that will help you to work better with others, and make you happier and more effective in the workplace. ...Show more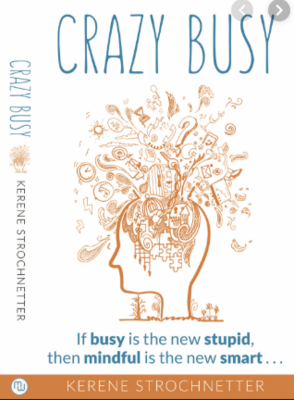 $40.00
NZD
Category: Work/Career/Management
Are you so focused on checking off your to-do list and getting stuff done, that you're overlooking what's important? Is rushing, multitasking and compulsively checking your phone beginning to take a toll on your life and relationships? Stopping to meditate is hard, especially for busy people. It goes a gainst everything your mind wants you to do. But even the busiest person can build mindfulness into their routine. If you want to reduce stress, unleash your potential and access the better version of you. . . this book will show you how. The book includes a free downloadable workbook and access to the Mindful at Work app which houses all audio. ...Show more
$34.00
NZD
Category: New Zealand
Take Your Space: the 2020 How-to book for all women, by Jo Cribb and Rachel Petero. Take your pick of how-to from real life experiences, there is something for everyone. Topics include: How to negotiate; finding your worth and your tribe; taking your physical space; owning your confidence; practising sa ying no; standing up to discrimination; know your rights; self-care and making space for other women along the way. Women still trail behind in the world of commerce and it is time this changed. Fourteen successful women were asked to share what they have learned as a helping hand to others. In Take Your Space we read of their failures and success, the lessons learned and the check list of action to take to be the best you can be. ...Show more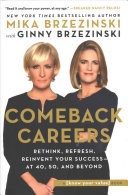 $45.00
NZD
Category: Work/Career/Management
Featuring insights and inspiration from recruiters and relaunch specialists, this book is an indispensable guidebook for women breaking (back) into the workforce. You are a focused professional: skilled, accomplished, driven. You understand your field and are good at what you do... or what you did, bef ore you decided to take some time off. Maybe you decided to switch careers. Maybe you stayed at home with the kids. Whatever the reason, you were out of the corporate world and now it's time to jump back in. How do you reword your skills so they are applicable to a new industry? How do you explain that time gap in your resume?  Comeback Careers is Mika Brzezinski's how-to guide for women returning to the workforce, with expert advice on everything from body language in interviews to activating your network to figuring out what you really want to do next. Featuring conversations with Meredith Viera, Senator Kirsten Gillibrand, Tina Brown and other successful professionals who took time off, then made the transition back to satisfying careers, Mika takes a look at how to change up your job to get back in the game - and win. ...Show more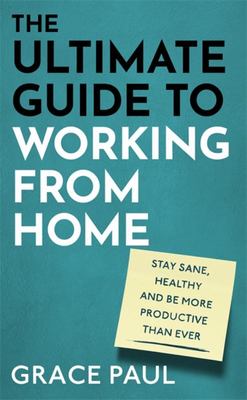 $25.00
NZD
Category: Work/Career/Management
'A timely tome for navigating these domicile days' Evening Standard Are you one of the millions of people now - suddenly - working from home? It's not easy but it needn't be stressful. The Ultimate Guide to Working from Home will help you set up your desk, stay sane, healthy and be more productive th an ever, even if you have family or housemates at home with you. You'll learn how to get in the zone, how to maintain focus and how to reward yourself as you work. You'll learn the importance of setting and maintaining boundaries both inside and outside the home and how to establish a routine that suits your lifestyle. And you may not want to return to the office at all once this is over. The Ultimate Guide to Working from Home can help you with that, too. Packed with research and helpful statistics, you'll also find tips for managers and employees alike on how to approach more flexible working when the time comes. Stop typing 'how to set up a work station at the kitchen table' into the search bar late at night. Start getting the most out of working from home, today. ...Show more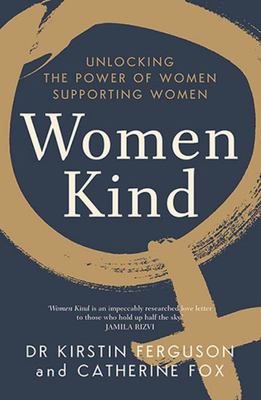 Women Kind
by Kirstin Ferguson; Catherine Fox
$33.00
NZD
Category: Feminism
Beyond Lean In and The Wife Drought, Women Kind points to all the tangible good that comes from women supporting each other.
$35.00
NZD
Category: Work/Career/Management
Millions of words have been spent in our quest to explain men's seemingly never-ending dominance in boardrooms, in parliaments, in the bureaucracy and in almost every workplace. So why is gender inequality still such a pressing issue? Wage inequality between men and women seems one of the intractables o f our age. Women are told they need to back themselves more, stop marginalising themselves, negotiate better, speak up, support each other, strike a balance between work and home. This searing book argues that insisting that women fix themselves won't fix the system, the system built by men. Catherine Fox does more than identify and analyze the nature of the problem. Her book is an important tool for male leaders who say they want to make a difference. She throws down the gauntlet, showing how business, defence, public service and community leaders might do it, rather than just talk about it. She shows that not only will this be better for women but for productivity as well, not to mention men and women's health and happiness at home and at work. ...Show more
$28.00
NZD
Category: Work/Career/Management
The inspiring, life-changing bestseller by the author of LEADERS EAT LAST and TOGETHER IS BETTER.  In 2009, Simon Sinek started a movement to help people become more inspired at work, and in turn inspire their colleagues and customers. Since then, millions have been touched by the power of his ideas, in cluding more than 28 million who've watched his TED Talk based on START WITH WHY -- the third most popular TED video of all time.   Sinek starts with a fundamental question: Why are some people and organizations more innovative, more influential, and more profitable than others? Why do some command greater loyalty from customers and employees alike? Even among the successful, why are so few able to repeat their success over and over?   People like Martin Luther King Jr., Steve Jobs, and the Wright Brothers had little in common, but they all started with WHY. They realized that people won't truly buy into a product, service, movement, or idea until they understand the WHY behind it.    START WITH WHY shows that the leaders who've had the greatest influence in the world all think, act, and communicate the same way -- and it's the opposite of what everyone else does. Sinek calls this powerful idea The Golden Circle, and it provides a framework upon which organizations can be built, movements can be led, and people can be inspired. And it all starts with WHY. ...Show more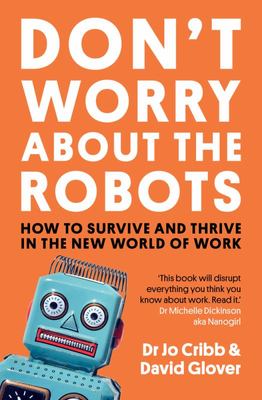 $33.00
NZD
Category: Work/Career/Management
Automation and digitisation are changing the world of work, and threatening many professional roles. How likely is this to disrupt our lives, how can we protect ourselves and how can we learn to make the most of the coming changes?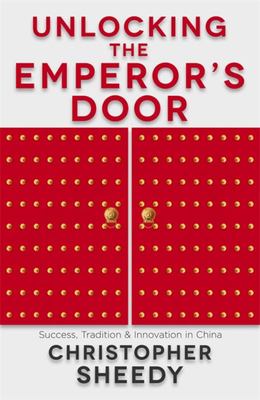 $38.00
NZD
Category: Work/Career/Management
The compelling story of one man, one company and one country. If you are interacting with Chinese businesses, doing business in China, hoping to understand more about this incredible country, or simply wanting to see what can be achieved through passion, commitment, and integrity, this is the book for you. Unlocking the Emperor's Door documents the life of a man who has been at the heart of Chinese innovation for decades, whose story shows how small things matter, how big risks pay off, and how business and government intertwine in China. Demonstrating the impact of vision and persistence, you will meet Li Jinyuan, the founder and Chairman of Tiens Group - known locally as Tianshi - and uncover his story of success. You will gain profound insights into the people of China, including its younger generation - and better understand the nation which is driving the World economy. Set against the stunning backdrop of modern China, this rags to riches tale of triumph over tragedy, restless adaptation, and individual courage in a complex system, reveals truths about business in China that are vitally relevant today and will be essential tomorrow. ...Show more