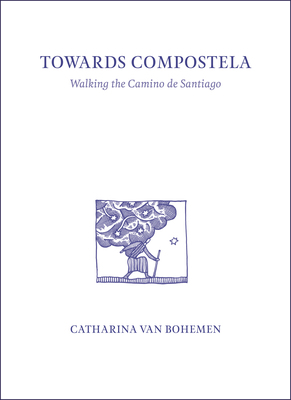 $38.00
NZD
Category: Travel Narratives
Catharina van Bohemen walked the Camino de Santiago in 1998. Jenny Shipley was New Zealand's prime minister, Bill Clinton's relationship with Monica Lewinsky was exposed, the Good Friday Agreement was signed in Northern Ireland, and the Russian rouble nearly collapsed. Catharina's marriage had ended and she'd left the Auckland home where she'd raised her children. Cellphones were increasingly common but none of the pilgrims she walked with had them. Her journal was the most important thing she carried. Pilgrims to Compostela simply start walking; they stay in refugios and carry a passport or credencial that is stamped along the way. Walking is physical and it reminds you of yourself in the world – you hear your breath and the scrape of your boots on the track; the straps bite your shoulders; you feel and hear your heart beat. You can move as fast as only you can move, and what you see while walking becomes infused with what you remember. Walking becomes as much a journey through your own inner landscape as the one you're passing through, and moves you towards a new way of seeing. And acceptance. Catharina's story is written with restraint, beauty, wit and insight, accompanied by the drawings of Gregory O'Brien. ...Show more
$45.00
NZD
Category: Travel Narratives | Series: Lonely Planet Ser.
This book collects together cultural pearls of wisdom from 86 countries to form the ultimate reference book for how to live well. Each culture lives by its own words of wisdom - handed down from generation to generation, covering everything from keeping a house tidy as a Shinto shrine to cooking a meal as simple and nutritious as a southern Italian's supper.Do you want to eat as well as the French, enjoy life as much as the Costa Ricans, live as thoughtfully as the Scandinavians and be as healthy as the Japanese? This 416-page book, packed full of expertly-sourced information and stunning photography, will tell you how. With countries as far and wide reaching as Colombia and New Zealand, you'll be sure to learn plenty of life lessons that you can put into action throughout.   ...Show more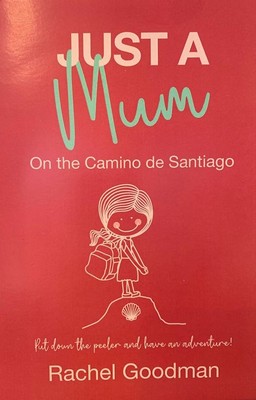 $35.00
NZD
Category: Travel Narratives
I am just a mum, who desperately needs an adventure. I have mothered children for most of my life, and as the kids get older, I'm left wondering who I am and what to do next. Unfit and unmotivated, I somehow find myself walking 800km across Spain on a thing called the Camino de Santiago, an ancient pilg rimage trail. Why? I honestly don't know! I'm not religious. Or a long-distance walker (or short-distance either) but I just HAD to do it. In Part One I get organised for the Camino and face some stark realities about my state of fitness (groan) and the logistics of escaping mothering duties for five weeks. (yay!) Part two is in the form of a daily diary as I walk the Camino covering topics such as: Blisters, the benefits of eating breakfast and reading guide books correctly. Musings about life, surviving snoring tournaments, questioning faith and finding it, reaching the edges of my sanity and proving you can live off one bra and a few pairs of undies for a month. With an abundance of humour and brutal honesty, I tell what it was really like for this 'Just a mum' to take on this insane idea and what the Camino taught me about myself and my role in life as a mother. ...Show more
$26.00
NZD
Category: Travel Narratives
One sunny spring morning in the seventies, an unlikely Englishman set out on a pilgrimage that would take him across Japan's entire length. Traveling only along small back roads, Alan Booth travelled on foot from Soya, the country's northernmost tip, to Sata in the extreme south, traversing three island s and some 2,000 miles of rural Japan. His mission- 'to come to grips with the business of living here,' after having spent most of his adult life in Tokyo. The Roads to Sata is a wry, witty, inimitable account of that prodigious trek, vividly revealing the reality of life off-the-tourist-track in Japan. Journeying alongside Booth, we encounter the wide variety of people who inhabit the Japanese countryside - from fishermen and soldiers, to bar hostesses and school teachers, to hermits, drunks and the homeless. We glimpse vast stretches of coastline and rambling townscapes, mountains and motorways; watch baseball games and sunrises; sample trout and Kilamanjaro beer, hear folklore, poems, and smutty jokes. Throughout, we enjoy the wit and insight of a uniquely perceptive guide, and more importantly, discover a new face of an often-misunderstood nation. ...Show more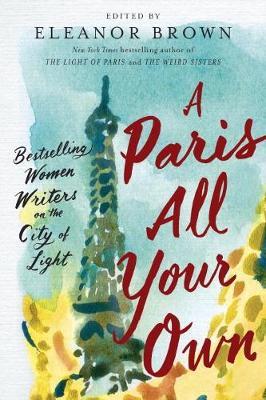 $37.00
NZD
Category: Travel Narratives
oMy time in Paris,o says New York Times-bestselling author Paula McLain (The Paris Wife), owas like no one else's ever.o For each of the sixteen bestselling authors in this warm, inspiring, and charming collection of personal essays on the City of Light, nothing could be more true. While all of the wome n writers featured here have written books connected to Paris, their personal stories of the city are wildly different. Meg Waite Clayton (The Race for Paris) and M. J. Rose (The Book of Lost Fragrances) share the romantic secrets that have made Paris the destination for lovers for hundreds of years. Susan Vreeland (The Girl in Hyacinth Blue) and J. Courtney Sullivan (The Engagements) peek behind the stereotype of snobbish Parisians to show us the genuine kindness of real people. From book club favorites Paula McLain, Therese Anne Fowler (Z- A Novel of Zelda Fitzgerald), and anthology editor Eleanor Brown (The Light of Paris) to mystery writer Cara Black (Murder in the Marais), historical author Lauren Willig (The Secret History of the Pink Carnation), and memoirist Julie Powell (Julie and Julia), these Parisian memoirs range from laugh-out-loud funny to wistfully romantic to thoughtfully somber and reflective. Perfect for armchair travelers and veterans of Parisian pilgrimages alike, readers will delight in these brand-new tales from their most beloved authors. Praise for The Light of Paris ...Show more
$28.00
NZD
Category: Travel Narratives
Winner of the Stanford Dolman Travel Book of the Year (UK)   "William Atkins is an erudite writer with a wonderful wit and gaze and this is a new and exciting beast of a travel book."--Joy Williams   In the classic literary tradition of Bruce Chatwin and Geoff Dyer, a rich and exquisitely written accoun t of travels in eight deserts on five continents that evokes the timeless allure of these remote and forbidding places.   One-third of the earth's surface is classified as desert. Restless, unhappy in love, and intrigued by the Desert Fathers who forged Christian monasticism in the Egyptian desert, William Atkins decided to travel in eight of the world's driest, hottest places: the Empty Quarter of Oman, the Gobi Desert and Taklamakan deserts of northwest China, the Great Victoria Desert of Australia, the man-made desert of the Aral Sea in Kazkahstan, the Black Rock and Sonoran Deserts of the American Southwest, and Egypt's Eastern Desert. Each of his travel narratives effortlessly weaves aspects of natural history, historical background, and present-day reportage into a compelling tapestry that reveals the human appeal of these often inhuman landscapes. ...Show more
$40.00
NZD
Category: Travel Narratives
Lake Ohrid and Lake Prespa. Two vast lakes joined by underground rivers. Two lakes that seem to hold both the turbulent memories of the region's past, and the secret of its enduring allure. Two lakes that have played a central role in Kapka Kassabova's maternal family. As she journeys to her grandmothe r's place of origin, Kassabova encounters a civilisational crossroads. The Lakes are set within the mountainous borderlands of North Macedonia, Albania and Greece, and crowned by the old Roman road, the via Egnatia. Once a trading and spiritual nexus of the southern Balkans, this lake region remains one of Eurasia's most culturally diverse areas. Meanwhile, with their remote rock churches, changeable currents, and large population of migratory birds, the Lakes live in their own time. By exploring on water and land the stories of poets, fishermen, and caretakers, misfits, rulers, and inheritors of war and exile, Kassabova uncovers the human history shaped by the Lakes. Setting out to resolve her own ancestral legacy of the Lakes, Kassabova's journey unfolds to a deeper enquiry into how geography and politics imprint themselves upon families and nations, and confronts her with questions about human suffering and the capacity for change. ...Show more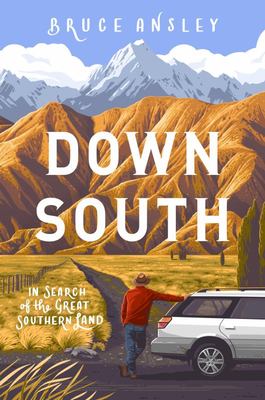 $50.00
NZD
Category: NZ History/Society
In Down South, writer Bruce Ansley goes on a journey back to his beloved South Island. From Curio Bay to Golden Bay, in Down South writer Bruce Ansley sets off on a vast expedition across the South Island, Te Waipounamu, visiting the places and people who hold clues to the south's famous character. Not so very long ago, the South Island had most of New Zealand's people and just about all of the money. Gold miners found fortunes in the hills and rivers, sheep barons straddled mountains, valleys and plains. Wealthy southerners ruled the government. Where now lies the South Island's golden fleece? And what is its future? ...Show more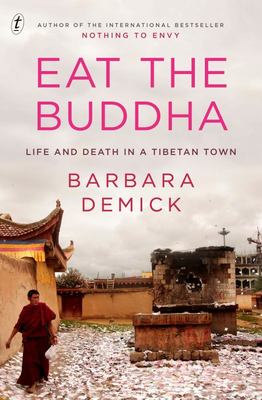 $38.00
NZD
Category: Travel Narratives
For centuries, Tibet was known as a hermit kingdom. Its charms were hidden by the natural barrier of the Himalayas to its west and by a reclusive theocratic government ruled by a succession of Dalai Lamas...Nowadays it is not the Tibetans shutting the door, but a paranoid Chinese Communist Party. China has ruled Tibet since 1950, and is a most unwelcoming gatekeeper. In Eat the Buddha, Barbara Demick, award-winning author of Nothing to Envy, journeys to a small town high on the eastern edge of the Tibetan plateau. The residents of Aba have been in an uneasy compromise with the Chinese for decades, living nomadically on the plateau in the summer and moving to concrete housing in the winter, sending their children to monasteries to be educated, practising polyandry as is their custom--yet all the time subject to oppressive restrictions. Travelling in disguise to evade the Chinese authorities, Demick interviewed Tibetans over three years: among them a novice monk contemplating protest suicide, the last princess of the region exiled during the Cultural Revolution and a young woman trapped in a bigamous marriage. Weaving together their stories with the history of China's dominance over Tibet, she creates a vivid portrait of the lives of a people locked in a struggle for identity and independence. ...Show more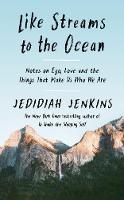 $37.00
NZD
Category: Travel Narratives
"As inviting, wide-ranging, and philosophical as an all-night conversation with a best friend, and as revealing and thought-provoking as the diary of a curious adventurer."--Sasha Sagan, author of For Small Creatures Such as We We aren't born into a self. It is created without our consent, built out of our childhoods, our circumstances, and chance. But in the busyness of adult life, we rarely have time to think clearly about the questions that matter most: Who am I? What am I made of? How much of how I act boils down to avoiding the things that make me feel small? We bury these questions, but they drive our behavior far more than we give them credit for. They are our puppet masters. Writing with the passion and clarity that made his debut, To Shake the Sleeping Self, a national bestseller, Jedidiah Jenkins brings together new and old writings to explore the eight themes all of us face as we find our way in life: ego, family, home, friendship, love, work, death, the soul. As he examines the experiences that shape us into who we are, Jenkins leads readers in a wide-ranging conversation about finding fulfillment in the people and places around us and discovering the courage to show our deepest selves to the world. ...Show more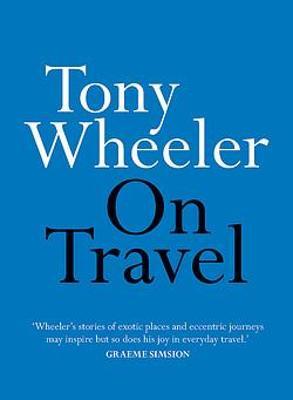 $20.00
NZD
Category: Essays & Anthologies | Series: On Ser.
Tony Wheeler, travel addict, Lonely Planet founder and intrepid traveller over five decades, has discovered that the more you travel, the more extraordinary the world becomes. His enthusiasm for trekking the globe is contagious: it is impossible to read On Travel without scouring for deals, searching fo r unusual places, and deciding to leave the luggage behind in an escape to the unfamiliar. ...Show more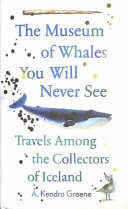 $37.00
NZD
Category: Travel Narratives
Iceland is home to only 330,000 people (roughly the population of Lexington, Kentucky) but more than 265 museums and public collections–nearly one for every ten people. They range from the intensely physical, like the Icelandic Phallological Museum, which collects the penises of every mammal known to ex ist in Iceland, to the vaporously metaphysical, like the Museum of Icelandic Sorcery and Witchcraft, which poses a particularly Icelandic problem: How to display what can't be seen? In The Museum of Whales You Will Never See, A. Kendra Greene is our wise and whimsical guide through this cabinet of curiosities, showing us, in dreamlike anecdotes and more than thirty charming illustrations, how a seemingly random assortment of objects–a stuffed whooper swan, a rubber boot, a shard of obsidian, a chastity belt for rams–can map a people's past and future, their fears and obsessions. "The world is chockablock with untold wonders," she writes, "there for the taking, ready to be uncovered at any moment, if only we keep our eyes open."   ...Show more