$37.00
NZD
Category: Couples | Series: Sex and Intimacy Ser.
The greatest sexual pleasure and emotional fulfilment in a person's lifetime is possible in the middle and later years, when he or she has developed a mature sense of self and found genuine intimacy with another person. That's the exciting message of this daring and pioneering work, which challenges cou ples to work together on the sexual and emotional blocks that hold them back from total satisfaction with each other. As you open the pages of this book, you'll meet couples who share the same predicaments and obstacles as you and your partner. With humour, compassion, and unusual candour, Dr Schnarch and the couples address the intimate secrets of their marriage, revealing ideas and techniques that are directly applicable to your own relationship. With a new preface by the author for this updated edition, Passionate Marriage is a respectful, erotic, uplifting, and spiritual guide dedicated to making love and intimacy a reality for every couple. It's a book to read and reread often for inspiration and enlightenment. ...Show more
$32.00
NZD
Category: Sexuality
The classic guide to love, sex, and intimacy beyond the limits of conventional monogamy has been fully updated to reflect today's modern attitudes and the latest information on nontraditional relationships. For 20 years The Ethical Slut has dispelled myths and showed curious readers how to maintain a s uccessful polyamorous lifestyle through open communication, emotional honesty, and safer sex practices. The third edition of this timeless guide to communication and sex has been revised to include interviews with poly millennials (young people who have grown up without the prejudices their elders encountered regarding gender, orientation, sexuality, and relationships), tributes to poly pioneers, and new sidebars on topics such as asexuality, sex workers, and ways polys can connect and thrive. The authors also include new content addressing nontraditional relationships beyond the polyamorous paradigm of "more than two": couples who don't live together, couples who don't have sex with each other, nonparallel arrangements, couples with widely divergent sex styles, power disparities, and cross-orientation relationships, while utilizing nonbinary gender language and new terms that have come into common usage since the last edition. ...Show more
$25.00
NZD
Category: Sexuality
THE NUMBER ONE SUNDAY TIMES BESTSELLER THE NUMBER ONE NEW YORK TIMES BESTSELLER  'A book that blazes, glitters and cuts to the heart of who we are. I'm not sure that a book can do much more' SUNDAY TIMES 'I will probably re­read it every year of my life' CAITLIN MORAN 'This book will stay with me. As un putdownable as the most page­turning fiction' JOJO MOYES  'Gripping, powerful and enraging' DAVID NICHOLLS 'It'll knock the breath right out of you' STYLIST  All Lina wanted was to be desired. How did she end up in a marriage with two children and a husband who wouldn't touch her? All Maggie wanted was to be understood. How did she end up in a relationship with her teacher and then in court, a hated pariah in her small town? All Sloane wanted was to be admired. How did she end up a sexual object of men, including her husband, who liked to watch her have sex with other men and women? Three Women is a record of unmet needs, unspoken thoughts, disappointments, hopes and unrelenting obsessions.  'Like a true crime story – in which the crime is desire' ELLE 'Will amaze you. Will enrage you. Will astound you' JESSIE BURTON 'Reading Three Women is like reading the diary you could have never hoped to write. It pulses like an artery' OBSERVER 'The book every man should read this summer' ESQUIRE 'Wow. I literally could not put it down' GWYNETH PALTROW ...Show more
$37.00
NZD
Category: Sexuality
An essential exploration of women's sexuality that will radically transform your sex life into one filled with confidence and joy. After all the books that have been written about sex, all the blogs and TV shows and radio Q&As, how can it be that we all still have so many questions? The frustrating reality is that we've been lied to - not deliberately, it's no one's fault, but still. We were told the wrong story. Come As You Are reveals the true story behind female sexuality, uncovering the little-known science of what makes us tick and, more importantly, how and why. Sex educator Dr Emily Nagoski debunks the common sexual myths that are making women (and some men!) feel inadequate between the sheets. Underlying almost all of the questions we still have about sex is the common worry- 'Am I normal?' This book answers with a resounding yes! We are all different, but we are all normal - and once we learn this, we can create for ourselves better sex and more profound pleasure than we ever thought possible. ...Show more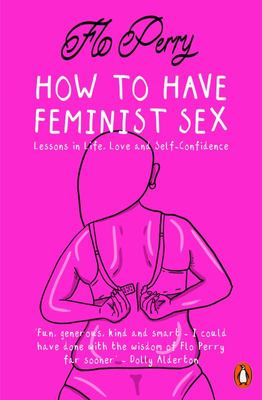 $26.00
NZD
Category: Sexuality
'Funny, kind, generous and smart - I could have done with the wisdom of Flo Perry far sooner' Dolly AldertonWe talk about feminism in the workplace and we talk about dating after #MeToo, but women's own patriarchal conditioning can be the hardest enemy to defeat. When it comes to our sex lives, few of u s are free of niggling fears and body image insecurities. Rather than enjoying and exploring our bodies uninhibited, we worry about our bikini lines, bulging tummies and whether we're doing it 'right'.Flo broaches everything from faking it to consent, stress to kink, and how losing your virginity isn't so different to eating your first chocolate croissant. Her mission is to get more people talking openly about what they do and don't want from every romantic encounter. ...Show more
$25.00
NZD
Category: Sexuality
A FRANK, FUNNY AND EMPOWERING CELEBRATION OF FEMALE PLEASURE An orgasm will help you sleep and keep you looking younger, it doesn't cost money and isn't a scarce resource. So why is it that, like the pay gap, there is an 'orgasm gap' between women and men? The Hotbed Collective began life as a podcast with a mission 'to make life better one orgasm at a time'. Their debut book, More Orgasms Please is an open, honest and at moments hilarious dive into all aspects of sex for women. It covers feminist porn, body image, menopause and much more. Like the podcast that inspired it, More Orgasms Please is like the best sort of chat between friends- punchy and playful, normalising and educating. It is an eye-opening read that puts women's bodies and our right to pleasure firmly on the map. Think of it as 'Couch to 5k' ... for orgasms. ...Show more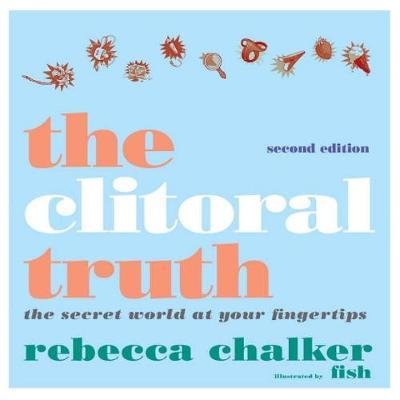 $40.00
NZD
Category: Sexuality
In The Clitoral Truth, Rebecca Chalker offers the only mainstream, in-depth exploration devoted solely to women's genital anatomy and sexual response. Female readers - straight, lesbian, and bisexual - will learn new routes to sexual pleasure and new ways to enhance their sexual response. Male readers w ill discover a world they never dreamed of. Here are vivid personal accounts, a savvy, in-depth survey of female sexuality resources, and the bold and explicit illustrations of San Francisco artist Fish. For people who want to expand their sexual horizons: discover The Clitoral Truth. ...Show more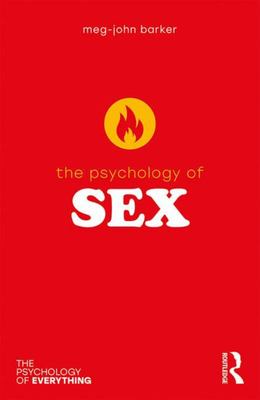 Psychology of Sex
by Meg-John Barker (The Open University, UK)
$25.00
NZD
Category: Sexuality | Series: The Psychology of Everything
What can psychology teach us about sex? How do different bodies and brains respond sexually? How can we prevent people being stigmatised for their sexuality? The Psychology of Sex takes you on a tour through the different ways that psychologists have created and sustained certain understandings of sex a nd sexuality. Bearing in mind the subjective nature of sex, the book explores cultural concerns around sexualisation, pornography, and sex addiction, as well as drawing on research from sexual communities and the applied area of sex therapy. When so much of our relationship to sex happens in the mind, The Psychology of Sex shows us how important it is to understand where our ideas about sex come from. ...Show more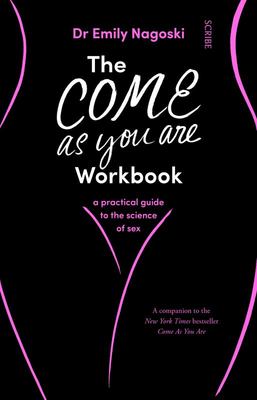 $35.00
NZD
Category: Sexuality | Series: Come As You Are Ser.
A practical workbook from the New York Times bestselling author of Come As You Are that will radically transform your sex life. In Come As You Are, sex educator Dr Emily Nagoski revealed the true story behind female sexuality, uncovering the little-known science of what makes us tick and, more importan tly, how and why. Now, in The Come As You Are Workbook, she offers practical tips and techniques that will help women to have the mind-blowing sex that they deserve (and that men have been having all along). This collection of worksheets, journalling prompts, illustrations, and diagrams is an engaging companion for anyone who wants to further their understanding of their own bodies and sexuality. Praise for Come As You Are- 'Nagoski's book deserves plaudits for the rare achievement of merging pop science and the sexual self-help genre in prose that's not insufferably twee ... Come As You Are offers up hard facts on the science of arousal and desire in a friendly and accessible way.' -The Guardian (UK) Praise for Come As You Are- 'This is the best book I have ever read about sexual desire and why some couples just stop having sex, and what they can do about it. Come As You Are is an absolutely necessary guide for all couples who want to understand the ups and downs in their own sex life. It is a must read!' -John Gottman, PhD, author of The Seven Principles for Making Marriage Work Praise for Come As You Are- 'Emily Nagoski has written one of the most important books about sex any woman (or anybody else) could ever pick up, full of insights that are both fascinating and deeply useful. Synthesising new research and theory about sexuality with old-school sex-positive information of the sort you didn't learn in sex ed (unless, perhaps, you are a Unitarian, or Scandinavian, or lucky enough to be in Dr. Nagoski's class), I guarantee Come As You Are will open minds and change lives.' -Carol Queen, PhD, Founding director, Center for Sex & Culture ...Show more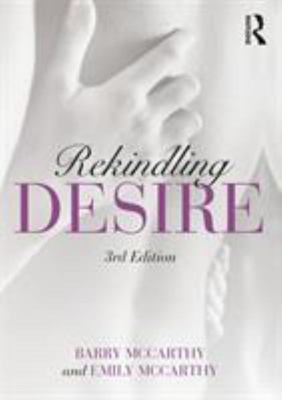 $45.00
NZD
Category: Sexuality
For over a decade, Rekindling Desirehas helped to restore and affirm pleasure-oriented sexuality for thousands of people. Drawing on respected therapist Barry McCarthy's extensive knowledge and experience, this updated third edition offers strategies and solutions for no-sex relationships and low sexual desire. Contained within are psychosocial sexual skill exercises that will develop communication and confidence, as well as fascinating case studies that illustrate a wide range of couples' sexual frustrations. The shame, embarrassment, and hesitancy that individuals feel with themselves, and the resentment and blame they can feel towards their sexual partners, are explored and put into context. With an individualized relapse prevention plan to ensure sexual gains are maintained and built upon, the book encourages couples to work as a team to minimize guilt and maximize intimacy. Rekindling Desire, 3rd editionfully celebrates female and male sexuality, challenges inhibitions and avoidance, and promotes satisfying, secure, and sexual relationships. Whether you are married, cohabitating, or dating, it will help renew sexual desire and empower people of all sexual orientations and ages on the path towards healthy, pleasure-oriented sexuality. ...Show more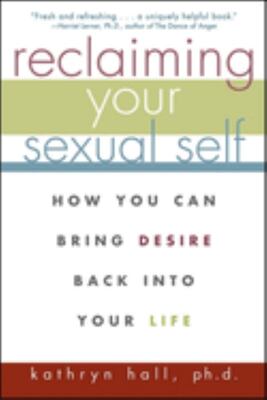 $39.00
NZD
Category: Sexuality
'Kathryn Hall takes a fresh and refreshing new look at why so many women are not really interested in sex. A uniquely helpful book' - Harriet Lerner, Ph.D., author of "The Dance of Anger". 'Women don't need medicine or magic to feel desire but rather reasons and motivation. This book provides sound stra tegies and sensible suggestions for overcoming sexual inertia and finding genuine satisfaction' - Sandra Leiblum, Ph.D., Director, Center for Sexual & Relationship Health, University of Medicine and Dentistry of New Jersey. 'The many who are searching for sexual desire in an easy-to-swallow pill form may be pleasantly surprised to find it in this easy-to-read book form' - Gerianne M. Alexander, Ph.D., Texas A&M University.At last, a drug-free, holistic program to restore sexual passion and desire despite what many so-called experts believe, lack of sexual desire in women does not necessarily indicate a hormonal problem. More often, asserts sex therapist Dr. Kathryn Hall, it means that something is out of balance in our lives. In "Reclaiming Your Sexual Self", Dr. Hall reveals how to discover the source of your lack of sexual interest and take charge of your health. ...Show more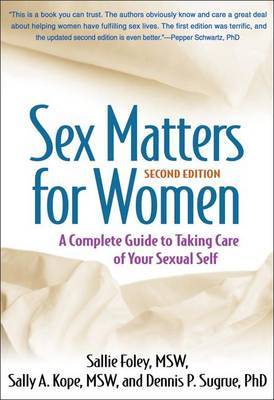 $57.00
NZD
Category: Sexuality
Women today are more knowledgeable about sex than ever before - but many still struggle with sexual myths, self-doubt, and "embarrassing" questions. This trusted book has already helped many thousands of women understand how their bodies work and take charge of their sexuality. The authors are experienc ed therapists who present solid, science-based information on the topics women are talking about and those that aren't discussed enough - from how to have more satisfying sex to questions about hormones, anatomy, relationships, body image, and trauma. Empowering exercises foster self-discovery and self-confidence. Fully updated, and with a greater focus on positive psychology and resilience, the second edition features expanded discussions of sexual response, male sexuality, sexually transmitted infections, and lesbian sexuality. ...Show more