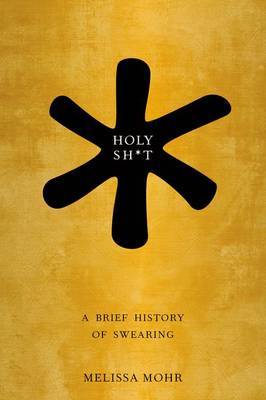 $42.00
NZD
Category: Reference
Swearing is a fascinating thing. Almost everyone does it, or worries about not doing it, from the two year old who has just discovered the power of the potty mouth to the grandma who wonders why every other word she hears is obscene. But more than its cultural ubiquity, swearing is also interesting for what it tells us about language and society, today and in the past. It is a record of what people care about on the deepest levels of a culture- what's divine, what's terrifying, and what's taboo. Holy Sh*t tells the story of two kinds of swearing - obscenities and oaths - from ancient Rome and the Bible to today. With humor and insight, Melissa Mohr takes readers on a journey to discover how 'swearing' has come to include both testifying to the truth with your hand on the Bible and calling someone a *#$!* when they cut you off on the highway. Mohr explores obscenities in ancient Rome-remarkably similar to some of the things you might hear on the street today-and unearths the history of religious oaths in the Middle Ages, when swearing was a matter of life and death. Holy Sh*t also explains the advancement of civility and corresponding censorship of language in the 18th century; considers the rise of racial slurs after World War II; and answers a question that preoccupies the FCC, the U.S. Senate, and anyone who has overheard little kids at a playground recently-are we swearing more now than people did in the past? A gem of lexicography and cultural history, Holy Sh*t is a serious exploration of obscenity - and might just expand your repertoire of words to choose from the next time you shut your finger in the car door. ...Show more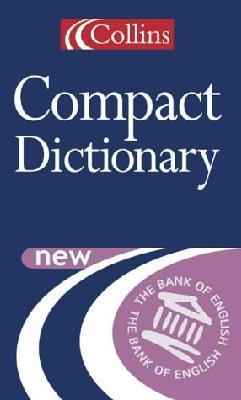 $29.99
NZD
Category: Reference
Provides authoritative and up-to-date coverage of English in a user-friendly format. As well as containing contemporary words and phrases, the dictionary offers a range of inventive features and has been edited to ensure it accurately reflects the requirements of international English.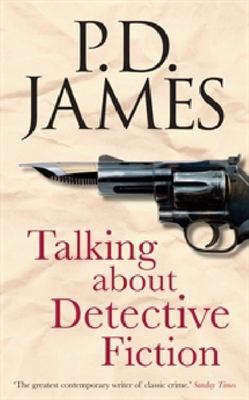 $33.00
NZD
Category: Reference
From the birth of crime writing with Wilkie Collins and Dostoevsky, through Conan Doyle to the golden age of crime, with the rise of Agatha Christie, Ngaio Marsh and Margery Allingham, P.D. James brings a lifetime of reading and writing crime fiction to bear on this personal history of the genre. There are chapters on great American crime writers - the likes of Patricia Highsmith, Raymond Carver, and Dashiel Hammett. James also discusses many of her favourite detectives, from Sherlock Holmes to Philip Marlowe. ...Show more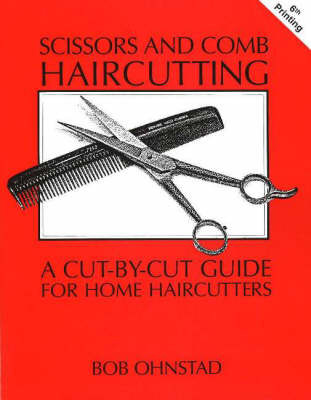 $50.00
NZD
Category: Reference
This in-depth guide to giving precision haircuts includes photos and illustrations to show how each cut is done. Basic and children's haircuts are covered. Information on safe, efficient tool handling and hair basics are also provided.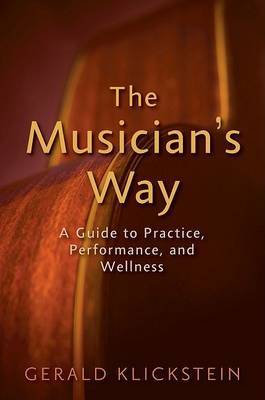 $55.00
NZD
Category: Reference
In The Musician's Way, veteran performer and educator Gerald Klickstein combines the latest research with his 30 years of professional experience to provide aspiring musicians with a roadmap to artistic excellence. Part I, Artful Practice, describes strategies to interpret and memorize compositions, fue l motivation, collaborate, and more. Part II, Fearless Performance, lifts the lid on the hidden causes of nervousness and shows how musicians can become confident performers. Part III, Lifelong Creativity, surveys tactics to prevent music-related injuries and equips musicians to tap their own innate creativity. Written in a conversational style, The Musician's Way presents an inclusive system for all instrumentalists and vocalists to advance their musical abilities and succeed as performing artists. ...Show more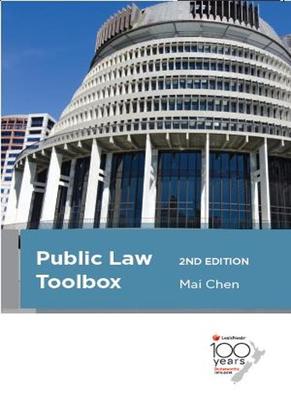 $205.00
NZD
Category: Reference
All New Zealanders have to interact with government, whether due to business regulation, getting government assistance, or administrative decision-making concerning licenses, or allocation of government funding. But not all citizens and businesses know how to successfully work with government, or how to challenge a government decision on a matter of administration, or policy, or Parliamentary decisions on law-making which detrimentally affects them. This second edition levels the playing field for those dealing with government. It is an outsider's guide to the insider's view of government. There is an entire "Toolbox" of public law mechanisms that sit alongside traditional commercial law remedies, which can help citizens and businesses successfully resolve government, regulatory or policy and law reform issues. Ministers, officials and regulators have unique obligations to be transparent and to act within the lawful limits of exercising public power. There is also a range of options apart from the courts to challenge government decision-making. The Public Law Toolbox will assist those wanting to influence policy and law reform issues for business, not for profit or democratic reasons by describing the tools available and how to use them for greatest effectiveness. It will also assist those wanting to resolve disputes concerning administrative and government decision-making, and advise businesses on how to use the toolbox to resolve disputes with competitors. The book will assist governments and officials to understand their unique legal, transparency and accountability obligations and the risks that they face, taking political and public opinion factors into account. ...Show more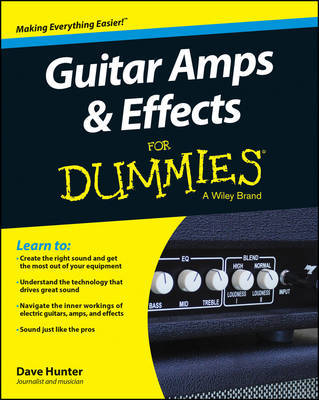 $43.00
NZD
Category: Reference
Learn the secrets to achieving your ultimate sound Whether amateur or pro, guitarists live for the ultimate sound. Guitar Amps & Effects For Dummies provides the information and instruction you need to discover that sound and make it your own! Written in the characteristically easy-to-read Dummi es style, this book is ideal for beginners and experienced musicians alike, and can help all players expand their skill set with effects. Guitarists tend to be gearheads when it comes to sound, and this book provides guidance on topics ranging from the guitar itself to amps, pedals, and other sound technology. Amps and effects are the unsung heroes of guitar music. While most people recognize the more psychedelic effects, many don't realize that effects are often responsible for the unique quality of tone that can become a musician's trademark. Certain effects work on the volume or signal level, others work on the environment, and still others work on the bass and treble content. Guitar Amps & Effects For Dummies covers them all, and shows how effects can not only add something extra, but also "fix" problematic areas. Topics include: Gain-based effects, like distortion, compression, volume pedals, and gates Tone-based effects, including graphic and parametric EQ, and the wah-wah pedal Modulation effects, like the flanger, phase shifter, and tremolo Ambience effects, including reverb and delay The journey to incredible guitar music never ends. No matter how experienced you are with a guitar, there is always room for improvement to your tone and sound. Whether you're looking for the sound of angels or thunder, Guitar Amps & Effects For Dummies will help you achieve the music you hear in your dreams. ...Show more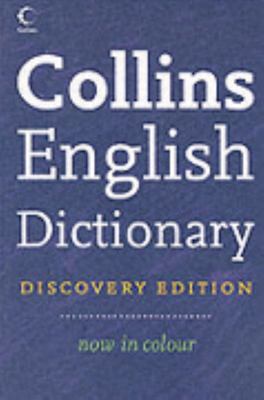 $19.99
NZD
Category: Reference
Now in Colour, "Collins English Dictionary - Paperback Edition" is the perfect reference for everyday use. With internet links and a World in Action Supplement for research and study, this is the ideal dictionary to take the users' knowledge further. Specially tailored to meet the needs of the user in h ome, school, and the office, the new Colour "Collins English Dictionary - Paperback Edition" has fully comprehensive definitions, word tips to provide extra help with English usage, and weblinked entries to take your knowledge further than a traditional dictionary. Have confidence: find all the words and definitions you need. "Collins Discovery Dictionary" has a comprehensive coverage of the language we use every day. Get it right: the newest words, including many from the Collins Word Exchange website. Get there fast: now in COLOUR for the first time, the clear, accessible, brand-new layout ensures users can find the language they need when they need it. Find out more: World in Action supplement and internet links take the users' knowledge further. ...Show more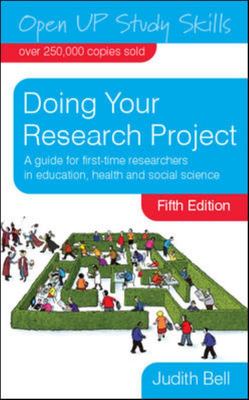 $68.00
NZD
Category: Reference
This book is a worldwide bestseller - over 250,000 copies sold. It includes step-by-step advice on completing an outstanding research project. Research projects can be daunting, particularly for first-timers, but this indispensible book outlines the process clearly to help you prepare for each step of the project. It provides everything you need to know to prepare for, research, draft and finalise a methodologically sound and rigorous report or thesis, plus it warns you of potential pitfalls to prevent you wasting time on false trails. This new edition of Doing Your Research Project has been thoroughly updated and includes: wider coverage of research ethics; clear guidelines on the differences between different types of research project; new coverage of 'Research diaries'; new sources in further reading plus more information on internet research and the use of electronic resources; coverage of the latest information on plagiarism; and more examples to highlight key issues. ...Show more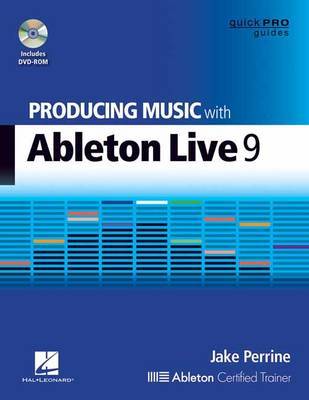 $45.00
NZD
Category: Reference | Series: Quick Pro Guides
Ableton Live - whose unique, groundbreaking, incredibly flexible features set it far apart from all other digital audio applications - is equally at home with making beats, remixing, live recording, DJing, live looping, sound design, electronic music, hip-hop, and much more. Unlike other books about Abl eton Live that read like a second manual, this book walks you through all the features you need to make an actual track from start to finish. In addition to his over 20 years of making electronic music, certified Ableton trainer Jake Perrine has taught audio production for more than a decade, so not only does he know what he's talking about, but he knows how to make sure you know what he's talking about! Whether you want to DJ, make mash-ups and remixes, play with a band, or build epic dance anthems from scratch, Perrine provides all the hands-on, expert guidance you need for using Ableton Live 9. The accompanying DVD-ROM contains audio content keyed to the Ableton Live exercises in the text and session files, so you can actually both hear and see how many of the features actually work. A substantial appendix section offers discussions of important non-Ableton-specific topics, including digital audio basics, components of a producer's studio, considerations when buying a DAW computer, and more. ...Show more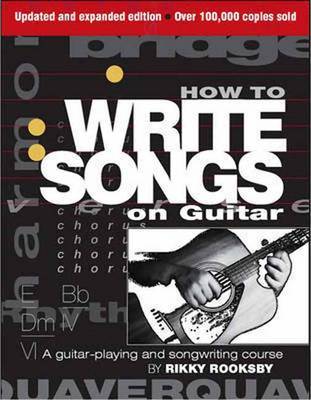 $50.00
NZD
Category: Reference
So you want to write songs, and you want to write them on guitar. This is the book that shows you exactly how. Taking tips and tricks from classic songwriters, from Bob Dylan to The Beatles to Tori Amos, "How To Write Songs On Guitar" takes you through the four main elements of a song - rhythm, melody, lyrics and harmony - and inspires you to combine them in exciting new ways. This revised and expanded edition adds 32 pages of contemporary examples and new ideas. Packed with chord diagrams, tips on recording demos, recommended listening programmes and much more, with "How To Write Songs On Guitar" you'll soon be producing better, more memorable songs. ...Show more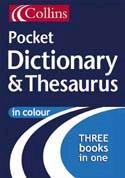 $24.99
NZD
$29.95
(16% off)
Category: Reference
The unique Collins presentation shows dictionary and thesaurus entries on the same page for one-stop lookup. The completely revised and updated texts have been compiled using the latest information on current English from the Bank of English, our unique and constantly updated 450 million word database. Spelling help is given for all irregular forms of words, and pronunciation help is given for all difficult words. Grammar, usage and writing tips give helpful advice on using English correctly and effectively. The dictionary text includes a symbol indicating words with matching thesaurus entries. The matching thesaurus text gives the key synonym first, highlighted so that the user can see immediately which sense of the word is being referred to. Antonyms are included for key thesaurus entries. All main entry words are shown in colour for easy lookup.The range of information in this new edition makes the Collins Pocket Dictionary & Thesaurus a unique and attractively-presented one-stop source of help with English. ...Show more