$40.00
NZD
Category: Feminism
An inspirational and practical book written by two high-achieving women, sharing the experience and advice of some of our most extraordinary women leaders, in their own words. From their broad experience on the world stage in politics, economics and global not-for-profits, Ngozi Okonjo-Iweala and Julia Gillard have some strong ideas about the impact of gender on the treatment of leaders. Women and Leadership takes a consistent and comprehensive approach to teasing out what is different for women leaders. Almost every year new findings are published about the way people see women leaders compared with their male counterparts. The authors have taken that academic work and tested it in the real world. The same set of interview questions were put to each leader in frank face-to-face interviews. Their responses were then used to examine each woman's journey in leadership and whether their lived experiences were in line with or different from what the research would predict. Women and Leadership presents a lively and readable analysis of the influence of gender on women's access to positions of leadership, the perceptions of them as leaders, the trajectory of their leadership and the circumstances in which it comes to an end. By presenting the lessons that can be learned from women leaders, Julia and Ngozi provide a road map of essential knowledge to inspire us all, and an action agenda for change that allows women to take control and combat gender bias. Featuring Jacinda Ardern, Hillary Clinton, Ellen Johnson Sirleaf, Theresa May, Michelle Bachelet, Joyce Banda, Erna Solberg, Christine Lagarde and more. ...Show more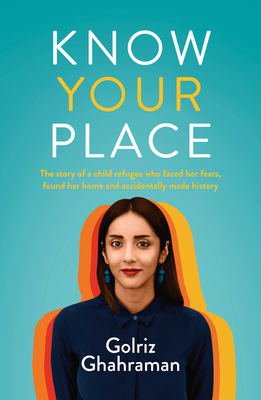 $40.00
NZD
Category: NZ Biographies
The story of a child refugee who faced her fears, found her home and accidentally made history When she was just nine, Golriz Ghahraman and her parents were forced to flee their home in Iran. After a terrifying and uncertain journey, they landed in Auckland where they were able to seek asylum and - ult imately - create a new life. In this open and intimate account, Ghahraman talks about making a home in Aotearoa New Zealand, her work as a human rights lawyer, her United Nations missions, and how she became the first refugee to be elected to the New Zealand Parliament. Passionate and unflinching, Know Your Place is a story about breaking barriers, and the daily challenges of prejudice that shape the lives of women and minorities. At its heart, it's about overcoming fear, about family, and about finding a place to belong. ...Show more
$30.00
NZD
Category: Feminism
Women Don't Owe You Pretty will tell you to... love sex, hate sexism, protect your goddamn energy, life is short, dump them, and that you owe men nothing, least of all pretty. Florence's debut book will explore all progressive corners of the feminist conversation; from insecurity projection and refusing to find comfort in other women's flaws, to deciding whether to date or dump them, all the way through to unpacking the male gaze and how it shapes our identity. Women Don't Owe You Pretty is an accessible leap into feminism, for people at all stages of their journey who are seeking to reshape and transform the way they view themselves. In a world that tells women we're either not enough or too much, it's time we stop directing our anger and insecurities onto ourselves, and start fighting back to re-shape the toxic structures of our patriarchal society. Florence's book will help you to tackle and challenge the limiting narrative you have been bombarded with your whole life, and determine feminism on your own terms. After all, you are the love of your own life.   ...Show more
$40.00
NZD
Category: Feminism
A landmark memoir from the author of Men Explain Things to Me: an electric portrait of the artist as a young woman that asks how a young writer finds her voice in a society that prefers women to be silent.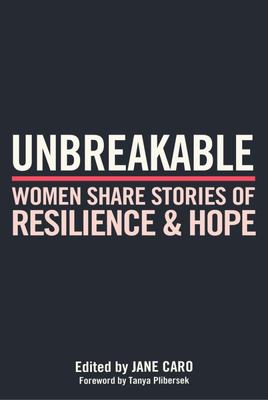 $38.00
NZD
Category: Feminism
Every woman has a story of survival. In this revealingly honest collection, successful Australian women talk about the challenges they have overcome, from sexual assault and domestic violence to racism, miscarriage, and depression. While delving deep into these experiences and their personal cost, the c ontributors also demonstrate the strength and courage they had to move forward with their lives. In a time when bragging about sexual harassment doesn't preclude being elected president of the United States, we must stand together and speak out against violence against women. Unbreakable shows that every woman, no matter her success, has a story, and that together we are stronger. In Jane Caro's words: I want to pass on courage and hope to women who have also gone through such things by all of us speaking up about our own experiences. These things do not need to either define us or destroy us. We can find the strength to move forward, and this book shows how successful women have done just that. Contributors include Kathy Lette, Mariam Veiszadeh, Tracey Spicer, Lee-Ann Tjunypa Buckskin, Rebecca Lim, Van Badham, Kerryn Goldsworthy, Susan Wyndham, Andie Fox, Dee Madigan, Catherine Fox, Zora Simic, Nina Funnell, Sandra Levy, Polly Dunning and Jacinda Woodhead, with a foreword by Tanya Plibersek. ...Show more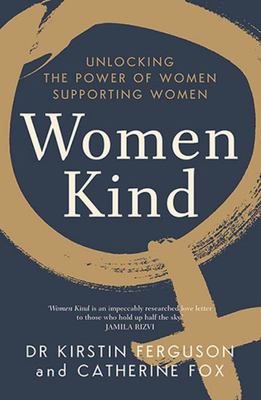 Women Kind
by Kirstin Ferguson; Catherine Fox
$33.00
NZD
Category: Feminism
Beyond Lean In and The Wife Drought, Women Kind points to all the tangible good that comes from women supporting each other.
$13.00
NZD
Category: Feminism
The highly acclaimed, provocative New York Times bestseller from the award-winning author of Americanah, "one of the world's great contemporary writers" (Barack Obama).   In this personal, eloquently-argued essay--adapted from the much-admired TEDx talk of the same name--Chimamanda Ngozi Adichie offe rs readers a unique definition of feminism for the twenty-first century, one rooted in inclusion and awareness. Drawing extensively on her own experiences and her deep understanding of the often masked realities of sexual politics, here is one remarkable author's exploration of what it means to be a woman now--and an of-the-moment rallying cry for why we should all be feminists. ...Show more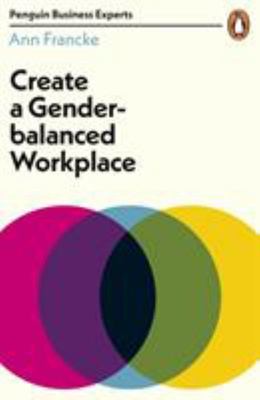 $28.00
NZD
Category: Feminism | Series: Penguin Business Experts Ser.
Equality at work expert Ann Francke reveals how to understand and tackle the damaging consequences of gender imbalance in the workplace Gender balance is first and foremost a business issue. McKinsey estimates we could add 28 trillion to global GDP if we achieved gender equality everywhere - that is mo re than the GDPs of the US and China combined. But it is so much more than that. Gender balance is one of the best levers we can pull to build better managers and leaders at every level, improve team performance and create better cultures where everyone can thrive. In the Penguin Experts: Create a Gender-Balanced Workplace, Ann Francke, the CEO of the Chartered Management Institute (CMI), introduces her solution to combating the problems at the heart of the continued imbalance and offers clear, actionable strategies for making a positive change in your organisation. ...Show more
$17.00
NZD
Category: Feminism
No Marketing Blurb
$28.00
NZD
Category: Feminism
THE SUNDAY TIMES BESTSELLER 'This really is the "everything you have always wanted to know about feminism but were afraid to ask" manual. Essential reading for the planet' EMMA THOMPSON In 2015 I described myself as 'guilty feminist' for the first time. My goals were noble but my concerns were trivial . I desperately wanted to close the pay gap, but I also wanted to look good sitting down naked. A funny, joyful, frank and inspiring book about embracing both feminism and our imperfections, from the creator of the hit comedy podcast, Deborah Frances-White. From inclusion to the secret autonomy in rom coms, from effective activism to what poker can tell us about power structures, Deborah explores what it means to be a twenty-first-century feminist, and encourages us to make the world better for everyone. The book also includes exclusive interviews with performers, activists and thinkers - Jessamyn Stanley, Zoe Coombs Marr, Susan Wokoma, Bisha K. Ali, Reubs Walsh, Becca Bunce, Amika George, Mo Mansfied and Leyla Hussein - plus a piece from Hannah Gadsby. Praise for THE GUILTY FEMINIST: '[Deborah Frances-White's] mixture of wit, fallibility and inclusivity is immensely appealing' Sunday Times 'Hilarious, irreverent, eternally surprising, classy as hell, genius comedians . . . It's shows like this that breathe life into conversations about feminism' Phoebe Waller-Bridge 'Tackles issues from democracy to sexuality to porn with a lightness and hilarity that makes even the newly ordained feminist feel at home' Scarlett Curtis, Sunday Times 'Wildly successful ... The Guilty Feminist addresses the major feminist issues of the twenty-first century while also celebrating our glorious imperfections' Marie Claire Australia ...Show more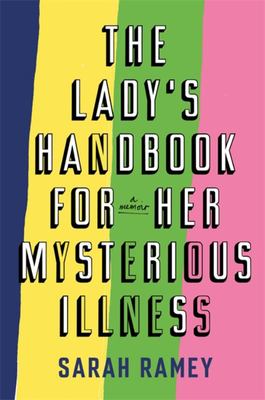 $38.00
NZD
Category: Biography & Memoir
The darkly funny memoir of Sarah Ramey's years-long battle with a mysterious illness that doctors thought was all in her head--but wasn't. A revelation and an inspiration for millions of women whose legitimate health complaints are ignored. In her harrowing, defiant, and unforgettable memoir, Sarah Ram ey recounts the decade-long saga of how a seemingly minor illness in her senior year of college turned into a prolonged and elusive condition that destroyed her health but that doctors couldn't diagnose or treat. Worse, as they failed to cure her, they hinted that her devastating symptoms were psychological. The Lady's Handbook for Her Mysterious Illness is a memoir with a mission, to help the millions of (mostly) women who suffer from unnamed or misunderstood conditions: autoimmune illnesses like fibromyalgia and chronic fatigue syndrome, chronic Lyme disease, chronic pain, and many more. Ramey's pursuit of a diagnosis and cure for her own mysterious illness becomes a page-turning medical mystery that reveals a new understanding of today's chronic illnesses as ecological in nature, driven by modern changes to the basic foundations of health, from the quality of our sleep, diet, and social connection to the state of our microbiomes. Her book will open eyes, change lives, and ultimately change medicine. ...Show more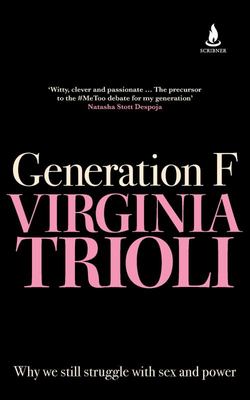 $29.00
NZD
Category: Feminism
'For me these Ormond College women were, and are, the first voices of the revolution that is #MeToo in Australia.' Twenty-five years ago, Australia was in the grip of another debate about sex and power. The Master of Ormond College at the University of Melbourne had been acquitted of indecent assault after complaints by two female students. Helen Garner's bestselling book about the case, The First Stone, polarised readers over whether the students had been right to take their allegations to the law. Was the feminist movement poisoning gender relations? In Generation F, the young award-winning journalist Virginia Trioli offered a vigorous, incisive and compelling argument for the ongoing need for feminism, while exploring her own bewilderment and anger. She described the real state of sexual harassment, violence, the workplace and the law in Australia: how most women just copped it, but those who felt able to confront it needed all the support they could get. Now – as women around the world speak up about how sexual harassment has destroyed their work, families and lives – Trioli revisits that cultural moment in a new foreword, and in a new afterword considers the situation women face today. Dismayingly, her original text is just as relevant, and her call to action just as powerful. ...Show more