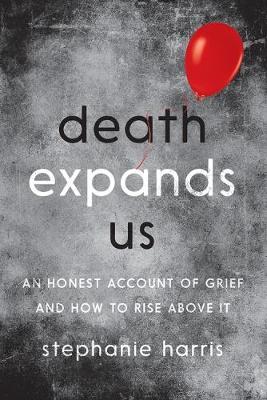 $30.00
NZD
Category: Grief & Loss
The loss of a loved one leaves an empty space in our lives that can't be filled. Stephanie Harris is a professional grief coach who has experienced profound loss in her own lifetime. She understands firsthand how the death of someone close can leave the living feeling victimized, isolated, trapped, and traumatized. She also knows that tragedy can be a powerful catalyst for positive change. Life will always go on after a death, but the loss of someone we dearly love changes us, profoundly and permanently. Only by taking responsibility for our own lives and embracing this transformation can we hope to find peace and freedom. When we grieve, our pain holds us captive. This essential work can open our eyes to possibilities that will set us free. Death Expands Us offers much more than coping methods and comforting spiritual balms. With insight, honesty, and grace, Harris maps a clear pathway that we can follow through a harsh, unfamiliar landscape of personal grief. She shares common experiences and offers helpful strategies and compassionate guidance that will enable us to emerge even stronger on the other side. Stephanie Harris is a growth coach and bodywork therapist who specializes in grief management and recovery. Her career has taken her around the world, from the Maldives to Iceland. Born in South Africa and based in New Zealand, she holds a diploma in somatology from Cape Peninsula University of Technology. Learn more about her writing and research at www.StephanieHarrisCoaching.com. ...Show more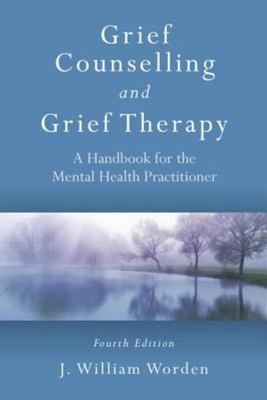 $70.00
NZD
Category: Grief & Loss
This highly regarded fourth edition builds on the success of the previous editions which received worldwide acclaim for their sensitive, insightful, and practical approach to grief counselling.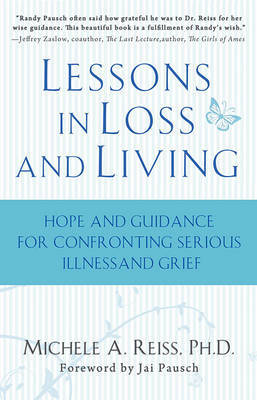 $45.00
NZD
Category: Grief & Loss
The counselor to Randy Pausch ("The Last Lecture") provides comfort and counsel for readers who are coping with the challenges of serious illness or grief. Through a collection of true-life examples, she offers a book about hope and the art of living and loving well despite significant adversity.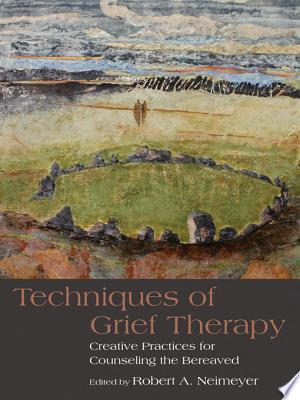 $89.00
NZD
Category: Grief & Loss | Series: Series in Death, Dying and Bereavement
Techniques of Grief Therapy is an indispensable guidebook to the most inventive and inspirational interventions in grief and bereavement counseling and therapy. Individually, each technique emphasizes creativity and practicality. As a whole, they capture the richness of practices in the field and the in novative approaches that clinicians in diverse settings have developed, in some cases over decades, to effectively address the needs of the bereaved. New professionals and seasoned clinicians will find dozens of ideas that are ready to implement and are packed with useful features, including: Careful discussion of the therapeutic relationship that provides a "container" for specific procedures An intuitive, thematic organization that makes it easy to find the right technique for a particular situation Detailed explanations of when to use (and when not to use) particular techniques Expert guidance on implementing each technique and tips on avoiding common pitfalls Sample worksheets and activities for use in session and as homework assignments Illustrative case studies and transcripts Recommended readings to learn more about theory, research and practice associated with each technique ...Show more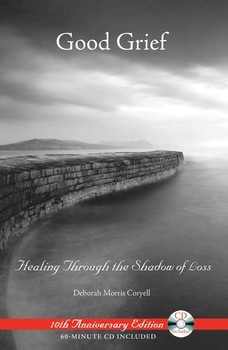 $37.00
NZD
Category: Grief & Loss
We grieve only for that which we have loved and the transient nature of life makes love and loss intimate companions. In GOOD GRIEF professional grief counsellor Deborah Morris Coryell describes grief as the experience of not having anywhere to place our love, of losing a connection, an outlet for our e motion. To heal grief we have to learn how to continue to love in the face of loss. In this compassionate guide, Coryell gives inspiring examples of how embracing our losses allows us to awaken our most profound connections to other people. Though our society tends to rank loss in a "hierarchy of grief," she reminds us that all losses must be grieved in their own right and on their own terms and that we must honour the "small" losses as well as the "big" ones. Paying attention to even the most minute experiences of loss can help us to be more in tune with our responses to the greater ones, allowing us to once again become part of the rhythm of life from which we have become disconnected. This 10th anniversary edition includes a 60-minute CD of the author reading select passages from the text. Explores the nature of loss as a profound mystery shared by all human beings. Offers sensitive and practical advice for experiencing grief and preparing for the healing journey that follows. ...Show more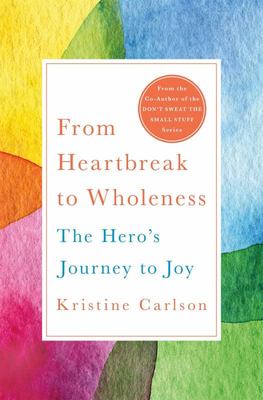 $43.00
NZD
Category: Grief & Loss
In 2006, after building the bestselling franchise Don't Sweat the Small Stuff with her husband Richard, Kristine Carlson faced a shattering loss--the sudden death of her beloved spouse. Woven together with the remarkable stories of others' loss and recovery, her deeply moving story reveals a clear proce ss of healing that is common to everyone and goes far beyond ordinary prescriptions for getting through hard times. In her new audiobook, From Heartbreak to Wholeness, Kristine offers a life-altering map for navigating the heroic journey from loss to joy--one that ultimately awakens readers to a deep love affair with life. Every day, people suffer heartbreaks of some kind--loss of a loved one, divorce, illness, loss of a job or home--and seek to understand why these losses and traumas have befallen them and how they'll make it through in one piece. For listeners who have endured loss of any kind, Kristine takes them by the hand, showing them how to traverse their own jagged edge of growth and emerge as the hero whole, happy, and empowered. Each chapter of From Heartbreak to Wholeness includes powerful exercises in self-inquiry and reflection, along with step-by-step guidance for writing one's own heroic story of healing. Journey with Kristine Carlson and learn how you can walk the path from heartbreak to wholeness. ...Show more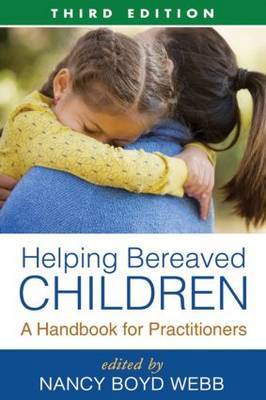 $96.00
NZD
Category: Children & Adolescents | Series: Social Work Practice with Children and Families
This acclaimed work describes a range of counseling and therapy approaches for children who have experienced loss. Practitioners and students are given practical strategies for helping preschoolers through adolescents cope with different forms of bereavement, including death in the family, school, or co mmunity. Grounded in research on child therapy, bereavement, trauma, and child development, the volume includes rich case presentations and clearly explains the principles that guide interventions. Eleven reproducible assessment tools and handouts can also be downloaded and printed in a convenient 8 1/2" x 11" size. New to this edition: significantly revised and updated to reflect new information and approaches; 9 new topics covered covers additional types of loss: war-related death in the family, deaths connected to natural disasters, and the loss of a pet additional therapy modalities: cognitive-behavioral therapy and play therapy; conjoint caregiver--child treatment; and bereavement groups and camps addresses how to help parents and teachers meet bereaved children's needs. ...Show more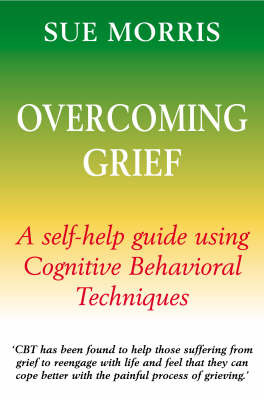 $45.00
NZD
Category: Grief & Loss
Grief is a natural and healthy reaction to loss but it can be extremely debilitating and result in a downward emotional spiral, impacting on such aspects of life as relationships and work. Relentless grief can cause a host of physical problems due to the sufferer not looking after themselves properly, f or example not eating, becoming over-reliant on alcohol, experiencing disrupted sleep. It can also lead to serious emotional and psychological problems such as depression, anxiety, health anxiety and panic attacks. This self-help book will prove invaluable to the recently bereaved, guiding them through the painful process of bereavement. Topics covered include: dealing with expected or unexpected death; challenging unhelpful thoughts; establishing a routine and tackling avoidance; returning to work; practical aspects such as dealing with the funeral, birthdays, etc; and, planning a new future. ...Show more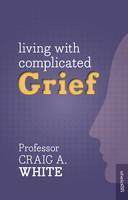 $20.00
NZD
Category: Grief & Loss
Grief is a natural reaction to the loss of a treasured person. In time, the loss is usually assimilated, but, for some, the mourning process becomes disrupted or stuck. Grief remains long-lasting and unresolved, and the death as painful as if it had happened yesterday. This book looks at how to cope wit h this kind of reaction to bereavement, so that it becomes possible to accept the death and master its impact. Topics include: The difference between 'normal' and 'complicated' grief Links with other conditions such as post-traumatic stress disorder and depression Understanding the impact of grief How to manage related emotions such as anger and guilt Identifying unhelpful thinking Using memories and visual imagery positively Moving your loved one from your mind to your heart how to create a lasting memorial ...Show more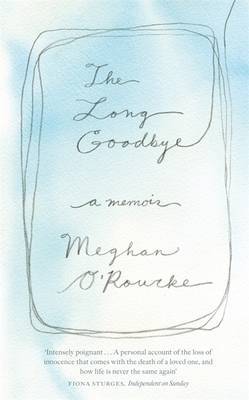 $30.00
NZD
Category: Grief & Loss
Meghan O'Rourke was thirty-two when her mother died of cancer on Christmas Day, 2008. As a writer, even in the depths of her grief, she was fascinated by what she observed of herself in the aftermath: the rage she felt, not only at what had happened to her mother, but also at the inability of people to acknowledge her pain; her sense that the meaning of her life had changed fundamentally with the loss of a parent; the way that the reassuringly familiar often became somehow completely new and strange. The Long Goodbye interleaves personal recollections of her much-loved mother with an examination of what it means to grieve in a society which no longer has the rituals - or even, most of the time, the desire - to engage with grief, to understand it, and to let it do both its worst - and its best. ...Show more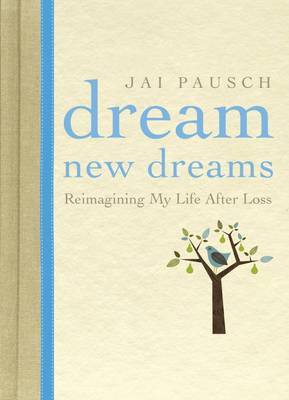 $37.00
NZD
Category: Grief & Loss
'I asked Jai what she has learned since my diagnosis,' Randy Pausch wrote about his wife in THE LAST LECTURE. 'Turns out, she could write a book titled Forget the Last Lecture; Here's the Real Story.' DREAM NEW DREAMS traces Jai's experiences since Randy's diagnosis, from the constant struggle she faced as a mother of three small children, to the burdens and dilemmas that accompany the role of caregiver: navigating the steep medical learning curve; managing finances; often neglecting one's own needs; making gut-wrenching decisions; and dealing with emotions ranging from guilt and resentment, to our greatest human qualities of compassion and love. With concrete advice woven artfully into a personal narrative, DREAM NEW DREAMS will resonate and appeal not only to the legions of readers who made THE LAST LECTURE a phenomenal bestseller, but also to all those who have lost - or are in the process of losing - a loved one. ...Show more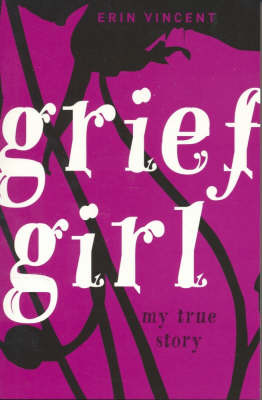 $19.00
NZD
$19.99
(4% off)
Category: Grief & Loss
Fourteen-year-old Erin Vincent was living a happy, carefree life on a cul-de-sac in the southern Sydney suburb of Beverly Hills (a far cry from the 90210 version) when tragedy struck. One day her parents went on a day trip to visit the grave of Erin's grandmother and never came back. Erin, her seventeen -year-old sister, and her three-year-old brother were now on their own. In this darkly humorous tale, Erin tells the story of her parents' death and the bizarre and sometimes harrowing events that followed. But Erin knew she had to somehow emerge from under the weight of this tragic loss...Focusing not on what happens to you, but what you do with it, Erin Vincent gives us clear insight into the fog of grief and the trials of her teenage years with humour, hope and, eventually, triumph. ...Show more