$20.00
NZD
Category: Sex Education | Series: What's Happening to Me?
A sensitive, detailed and informative guide to male puberty, invaluable for young boys and parents alike, tackling key subjects from physical changes to emotional ones. Bright, stylish original colour illustrations and diagrams reveal everything young boys need to know about the changes they experience as they near puberty. Written in a witty yet factual and clear style that makes this confusing and tricky subject approachable. Includes basic details on what's happening to girls, too. Written in conjunction with medical and counselling experts. For 9+ year olds. ...Show more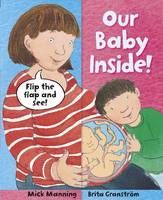 $38.00
NZD
Category: Sex Education
This delightful book shows how a baby grows inside its mother's tummy over the nine months of pregnancy through the ingenious use of half-page flaps. It is perfect for sharing with a child to explore where they came from or when a new sibling is expected.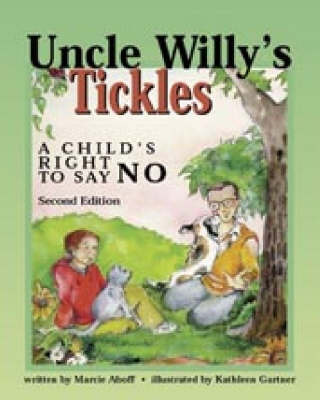 $23.00
NZD
$23.95
(3% off)
Category: Sex Education
A story about "your body belongs to you" and a child's right to say no. It is designed to help children learn about body boundaries and learn to express themselves when they don't like something, even if that something is as benign as the tickles of a trusted adult. Uncle Willy is Kyle's favorite re lative, but sometimes Uncle Willy's tickles bother Kyle. In this charming story that features a nonthreatening, much-loved adult and avoids controversial sexual issues, Kyle must find a way to understand his right to his own physical boundaries, and how to set those boundaries. This book is an excellent general education for all children aged 3-8, that is not related to sexual abuse and trauma. The new second edition includes a "Note to Parents" section written by clinical child psychologist who discusses the issue and suggests ways that parents can help their children establish and maintain healthy physical boundaries. ...Show more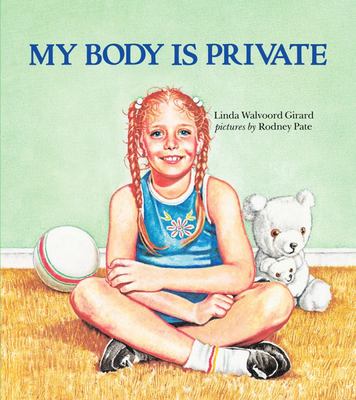 $18.00
NZD
Category: Sex Education
Julie, who is eight or nine, talks about privacy and about saying "no" to touching that makes her uncomfortable.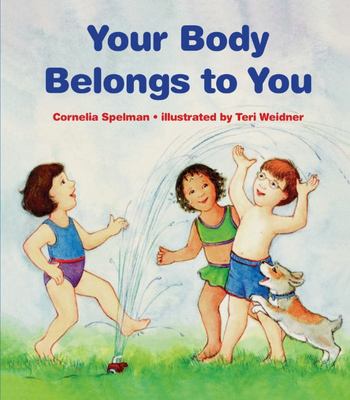 $22.00
NZD
Category: Sex Education
Explains what to say and do if someone touches your body when you do not want to be touched, especially when the action involves the touching of private parts.

$17.00
NZD
Category: Sex Education
Truly loving touches are as important to all of us as food and warmth. This gentle book helps children understand the kinds of touches they need, how to ask for a hug, a kiss or a lap to sit on, and how to respect other people's bodies. Includes people of various ages, ethnic groups and physical abiliti es. "Lovingly written, " comments one educator. ...Show more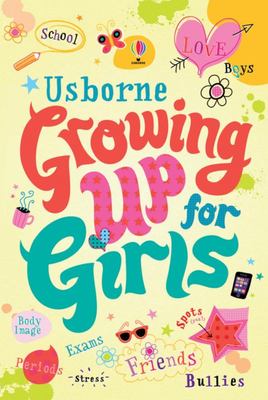 $23.00
NZD
Category: Sex Education | Series: Usborne Growing Up
BODY & HEALTH. With a focus on staying happy and confident, this book covers all the topics that girls want to find out about: moods and feelings, periods, what happens to boys as they grow up, diet, eating disorders, exercise, body image, sex and relationships, self-confidence, drink and drugs, exa m stress, cyberbullying, and staying safe - both on and offline. Ages 9+ ...Show more
$23.00
NZD
Category: Sex Education | Series: Children's safety series & abuse prevention
This classic book on personal safety teaches young children between the ages of 2 and 8 years how to resist uncomfortable touch. The drawings are simple and expressive so that even the youngest reader can comprehend them. The text is simple and clear; positive, not scary. Preschool children can learn s afe boundaries, how to distinguish between "good" and "bad" touches, and how to respond appropriately to unwanted touches. This is a powerful book for enhancing self-esteem. Parenting Press's bestseller! ...Show more
$18.99
NZD
Category: Sex Education
Willy is a sperm. He lives inside Mr Browne. The trouble is, Willy is one of 300 million sperm and they all want the same prize - an egg. The egg is inside Mrs Browne, to get it, he must win a race against the other 299 million sperm. Join Willy on his quest for the ultimate prize and find out where he went... Hilariously funny, warm, endearing and totally non-threatening - this small masterpiece from Nicholas Allan presents the facts of life to young children in a unique but totally accessible way. A Godsend for any parent faced with awkward questions. ...Show more

$30.00
NZD
Category: Sex Education
Helping kids set healthy boundaries for their private parts can be a daunting and awkward task for parents, counselors and educators. Written from a kid's point of view, I Said No makes this task a lot easier. To help Zack cope with a real-life experience he had with a friend, he and his mom wrote a boo k to help prepare other kids to deal with a range of problematic situations. I Said No uses kid-friendly language and illustrations to help parents and concerned adults give kids guidance they can understand, practice and use. Using a simple, direct, decidedly non-icky approach that doesn't dumb down the issues involved, as well as an easy-to-use system to help kids rehearse and remember appropriate responses to help keep them safe, I Said No covers a variety of topics, including: * What's appropriate and with whom. * How to deal with inappropriate behavior, bribes and threats. * When and where to go for help, and what to do if the people you are turning to for help don't listen. * Dealing with feelings of guilt and shame. ...Show more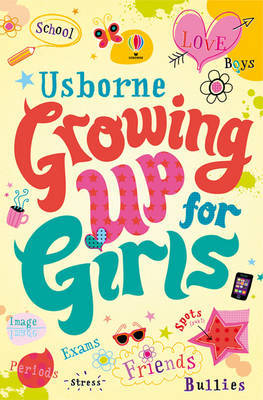 $16.00
NZD
Category: Sex Education
This book prepares girls for what to expect from puberty and offers advice on what they can do to cope with the emotional, psychological and physical changes and stay happy and confident as they go through their early teens. It covers all the topics that girls want to find out about, including moods and feelings, periods and how to survive them, what happens to boys, diet, eating disorders, exercise, body image, sex and relationships, contraception, sexual health, self-confidence, drink and drugs, exam stress, cyberbullying, and staying safe - both out and about and online. It guides young teenagers through this exciting and sometimes daunting stage as they start taking full responsibility for many aspects of their own lives for the first time. ...Show more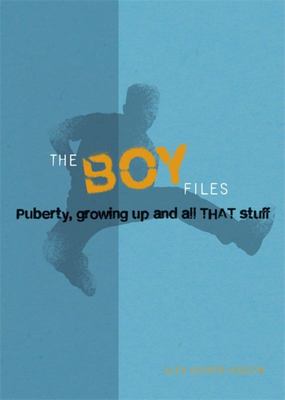 $19.00
NZD
Category: Sex Education | Series: Boy Files
A frank, up-to-the-minute guide to boys' growing up issues. The Boy Files offers friendly advice, practical tips and support to help boys navigate the physical and mental rollercoaster of puberty and guide them gently through the potential pitfalls. From willy worries, shaving and body hair, to girls, s pots, bullying and staying safe in a cyber world, The Boy Files' chatty, big-brotherly style is a feel-good reference source for 'tweens and young teens. ...Show more