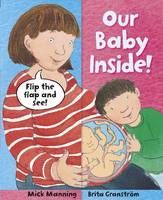 $38.00
NZD
Category: Sex Education
This delightful book shows how a baby grows inside its mother's tummy over the nine months of pregnancy through the ingenious use of half-page flaps. It is perfect for sharing with a child to explore where they came from or when a new sibling is expected.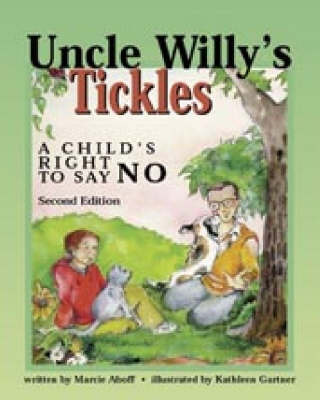 $23.00
NZD
$23.95
(3% off)
Category: Sex Education
A story about "your body belongs to you" and a child's right to say no. It is designed to help children learn about body boundaries and learn to express themselves when they don't like something, even if that something is as benign as the tickles of a trusted adult. Uncle Willy is Kyle's favorite re lative, but sometimes Uncle Willy's tickles bother Kyle. In this charming story that features a nonthreatening, much-loved adult and avoids controversial sexual issues, Kyle must find a way to understand his right to his own physical boundaries, and how to set those boundaries. This book is an excellent general education for all children aged 3-8, that is not related to sexual abuse and trauma. The new second edition includes a "Note to Parents" section written by clinical child psychologist who discusses the issue and suggests ways that parents can help their children establish and maintain healthy physical boundaries. ...Show more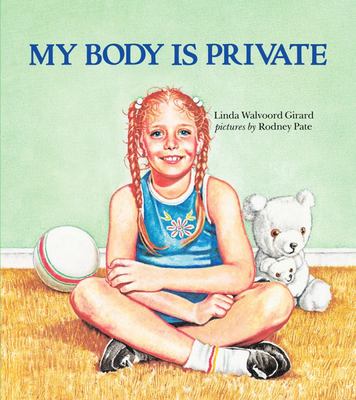 $18.00
NZD
Category: Sex Education
Julie, who is eight or nine, talks about privacy and about saying "no" to touching that makes her uncomfortable.
$33.00
NZD
Category: Sex Education
'Clear, wise and kind - a major achievement. Treats puberty with a whole person viewpoint' - Steve Biddulph, author of Raising BoysHave you ever noticed, now that you're growing up, that your parents want to sit you down and have these embarrassing kinds of conversations with you about sex? Or they leav e those 'educational' books about growing up lying around the house? Or you've got some questions about what's happening to your body but you just can't hack the thought of talking about it with your mum?Well, Puberty Boy sidesteps embarrassing conversations and gives the full low down on what it means to be growing up. And it's written just for you.In this book, real men and boys share their stories about puberty. This lighthearted, plain speaking and honest book tells you what puberty is, when it happens and how your bodies will change. It explores the thinking and emotional changes that are happening alongside the physical and even tackles how to talk to girls! There's a brain shift happening inside you at puberty and Geoff Price makes sure that you know about it and are equipped to handle it.Puberty Boy explains the transitions that boys need to go through to become healthy young men in a unique, colourful and commonsense way. It is an essential guide for boys - and your parents, carers and teachers might even find it useful as well! (Hey, leave it lying around for them to find.) ...Show more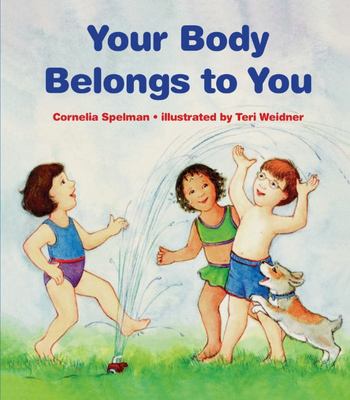 $22.00
NZD
Category: Sex Education
Explains what to say and do if someone touches your body when you do not want to be touched, especially when the action involves the touching of private parts.

$17.00
NZD
Category: Sex Education
Truly loving touches are as important to all of us as food and warmth. This gentle book helps children understand the kinds of touches they need, how to ask for a hug, a kiss or a lap to sit on, and how to respect other people's bodies. Includes people of various ages, ethnic groups and physical abiliti es. "Lovingly written, " comments one educator. ...Show more
$23.00
NZD
Category: Sex Education | Series: Children's safety series & abuse prevention
This classic book on personal safety teaches young children between the ages of 2 and 8 years how to resist uncomfortable touch. The drawings are simple and expressive so that even the youngest reader can comprehend them. The text is simple and clear; positive, not scary. Preschool children can learn s afe boundaries, how to distinguish between "good" and "bad" touches, and how to respond appropriately to unwanted touches. This is a powerful book for enhancing self-esteem. Parenting Press's bestseller! ...Show more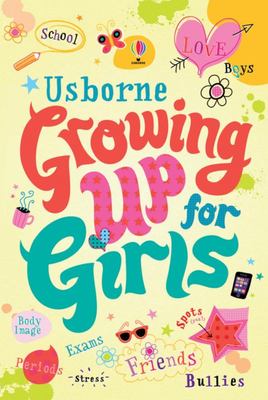 $23.00
NZD
Category: Sex Education | Series: Usborne Growing Up
BODY & HEALTH. With a focus on staying happy and confident, this book covers all the topics that girls want to find out about: moods and feelings, periods, what happens to boys as they grow up, diet, eating disorders, exercise, body image, sex and relationships, self-confidence, drink and drugs, exa m stress, cyberbullying, and staying safe - both on and offline. Ages 9+ ...Show more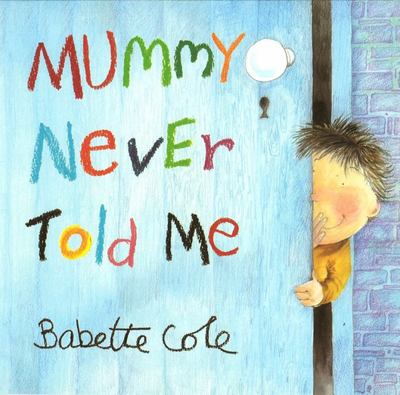 $20.00
NZD
Category: Sex Education
A hilariously funny but ultimately reassuring picture book about life's little mysteries. What are tummy buttons for, and how do they get there? What does the tooth fairy really look like? Why do grown-ups have hair in their ears and up their noses, but sometimes none on their heads? Why do Mummy and D addy lock you out of their bedroom, and where do they go at night? In her own characteristic style, Babette Cole explores these questions and many more with her wonderfully sharp text and riotously funny illustrations. ...Show more
$18.99
NZD
Category: Sex Education
Willy is a sperm. He lives inside Mr Browne. The trouble is, Willy is one of 300 million sperm and they all want the same prize - an egg. The egg is inside Mrs Browne, to get it, he must win a race against the other 299 million sperm. Join Willy on his quest for the ultimate prize and find out where he went... Hilariously funny, warm, endearing and totally non-threatening - this small masterpiece from Nicholas Allan presents the facts of life to young children in a unique but totally accessible way. A Godsend for any parent faced with awkward questions. ...Show more

$17.00
NZD
Category: Sex Education
Children are hitting puberty younger than ever before, some as young as 8 years old. So That's What's Happening provides accurate, fun & age appropriate information about the changes which lie ahead. The book covers the physical changes of puberty including why people change from child to adult, w hen & how the changes begin, hormones, changes to body shapes and sizes, growing hair, changing voices, hygiene, pimples, the male and female reproductive systems and how they work, internal body changes, eggs, sperm and how they meet, periods, erections, wet dreams, keeping healthy, moods, feelings, choices and even getting along with parents. Suitable for boys and girls of any age, this book presents an excellent introduction to puberty for the younger reader as well as the late starter. So That's What's Happening is a warm, all-inclusive book that children will love and adults can relax about. Throughout the book is the message that everyone is unique - and that's okay. ...Show more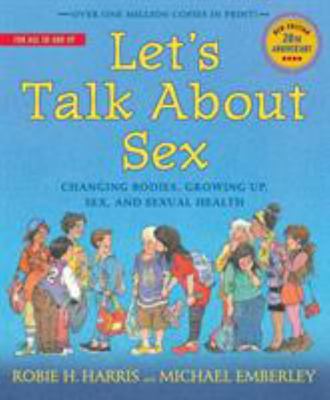 $25.00
NZD
Category: Sex Education
Illustrated throughout with witty, but always accurate cartoons, this book provides thorough, frank, up-to-date and reassuring information on all aspects of growing up, puberty, sex and sexual health.