$20.00
NZD
Category: Sex Education | Series: Facts of Life
A sensitive, detailed and informative guide to female puberty, this title will prove invaluable for both young girls and their parents alike, tackling key subjects from the physical changes that occur at this time to practical matters such as buying your first bra.
$33.00
NZD
Category: Sex Education
'Clear, wise and kind - a major achievement. Treats puberty with a whole person viewpoint' - Steve Biddulph, author of Raising BoysHave you ever noticed, now that you're growing up, that your parents want to sit you down and have these embarrassing kinds of conversations with you about sex? Or they leav e those 'educational' books about growing up lying around the house? Or you've got some questions about what's happening to your body but you just can't hack the thought of talking about it with your mum?Well, Puberty Boy sidesteps embarrassing conversations and gives the full low down on what it means to be growing up. And it's written just for you.In this book, real men and boys share their stories about puberty. This lighthearted, plain speaking and honest book tells you what puberty is, when it happens and how your bodies will change. It explores the thinking and emotional changes that are happening alongside the physical and even tackles how to talk to girls! There's a brain shift happening inside you at puberty and Geoff Price makes sure that you know about it and are equipped to handle it.Puberty Boy explains the transitions that boys need to go through to become healthy young men in a unique, colourful and commonsense way. It is an essential guide for boys - and your parents, carers and teachers might even find it useful as well! (Hey, leave it lying around for them to find.) ...Show more
$28.00
NZD
Category: Sex Education
Every child deserves to see their birth or family story reflected in books about where babies come from, and this is what Making a Baby is all about. All families start in their own special way, and every family is amazing. In this honest, accessible illustrated guide to how babies are made, young read ers can find out exactly what is needed to grow a baby, from introducing the basic building blocks of life such as sperm and eggs, to explaining the different ways that these building blocks can be put together to create a family. Working closely with a leading national LGBT organisation, this inclusive guide to Making a Baby covers sex, sperm and egg donation, IUI, IVF, surrogacy and adoption, as well as explaining how a baby grows in the womb and about different kinds of births. Written in gentle and accessible language that can be shared with younger children or read alone by confident readers, we hope this book and its charming illustrations will provide the stepping stone for every parent to have an open conversation with their child about how babies are made, and their family began. ...Show more
$33.00
NZD
Category: Sex Education
Psst, want a whole new approach to puberty? Puberty Girl is here to help!Whether or not you've started seeing the signs of your body changing, this fab book will bring new meaning and understanding to a young girl's tween years. Yes, it can be a confusing and emotional time - but with Puberty Girl by yo ur side, you won't need to go through puberty alone.Puberty Girl is smart, intelligent, fun, colourful and factual and TELLS IT LIKE IT IS. It talks about the big M, the V word (yep - Vagina!), the period costume, PMS, puberty power and even the B word - breasts! This beautifully illustrated book lets you know what to expect, physically and emotionally, as you tread the path to becoming a woman. ...Show more
$20.00
NZD
Category: Sex Education
Mum and Dad decide it's time to tell their children the facts of life. But is it? Do they really dare? Or worst of all do they even know them? All sorts of hilarious possibilities are discussed: babies come from seeds. You can find them under stones. You grow them in flower pots. You can squeeze them fr om tubes like toothpaste. That is until the children decide it's time to put the record straight and that's where the real fun begins. ...Show more
$20.00
NZD
Category: Sex Education | Series: Dolly Fiction
This bestselling classic explains the facts of life to young children in an age-appropriate and straightforward manner, accompanied by lively illustrations.
$22.00
NZD
Category: Sex Education
The new book in Babette Cole's bestselling series of "family dilemmas that began with "Mummy Laid an Egg."" Puberty. Who else but Babette Cole would have the temerity to tackle this subject in a picture book, and the genius to carry it off. The text, which takes the form of a conversation between a sm all girl and her teddy bear, is ingenious and funny. As it turns out, it is the behaviour of the wonderfully depicted Mr. and Mrs. Hormone that plays havoc with the physical and emotional states of girls and boys between, roughly, eight to eighteen years. The book is bound to be controversial but Babette Cole has never taken the conventional path and her readers love her for her outrageous approach to little-mentioned topics. ...Show more
$24.00
NZD
Category: Sex Education
A simple and reassuring introduction to body changes for boys aged 7 and up. This easy-to-understand, straightforward book gives clear advice for young readers who want to understand more about the changes in their body that happen during puberty. The clear, friendly approach explains everything about puberty, from getting hairy, growing taller and what wet dreams are. There is sensible advice about heathy eating, exercise and keeping clean as well as how to tackle any emotional ups and downs and tips for boosting self-esteem. Questions and answers throughout will help dispel any myths and give gentle advice. ...Show more
$35.00
NZD
Category: Sex Education
Geared to readers from preschool to age eight, What Makes a Baby is a book for every kind of family and every kind of kid. It is a twenty-first century children's picture book about conception, gestation, and birth, which reflects the reality of our modern time by being inclusive of all kinds of kids, adults, and families, regardless of how many people were involved, their orientation, gender and other identity, or family composition. Just as important, the story doesn't gender people or body parts, so most parents and families will find that it leaves room for them to educate their child without having to erase their own experience. Written by sexuality educator Cory Silverberg, and illustrated by award-winning Canadian artist Fiona Smyth, What Makes a Baby is as fun to look at as it is useful to read. ...Show more
$20.00
NZD
Category: Sex Education | Series: What's Happening to Me?
A sensitive, detailed and informative guide to male puberty, invaluable for young boys and parents alike, tackling key subjects from physical changes to emotional ones. Bright, stylish original colour illustrations and diagrams reveal everything young boys need to know about the changes they experience as they near puberty. Written in a witty yet factual and clear style that makes this confusing and tricky subject approachable. Includes basic details on what's happening to girls, too. Written in conjunction with medical and counselling experts. For 9+ year olds. ...Show more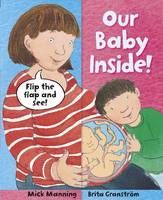 $38.00
NZD
Category: Sex Education
This delightful book shows how a baby grows inside its mother's tummy over the nine months of pregnancy through the ingenious use of half-page flaps. It is perfect for sharing with a child to explore where they came from or when a new sibling is expected.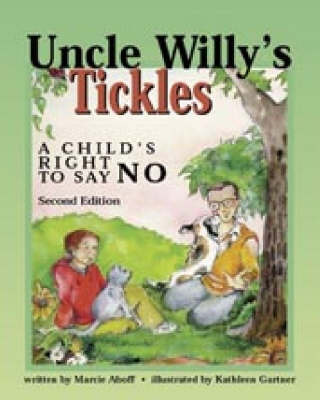 $23.00
NZD
$23.95
(3% off)
Category: Sex Education
A story about "your body belongs to you" and a child's right to say no. It is designed to help children learn about body boundaries and learn to express themselves when they don't like something, even if that something is as benign as the tickles of a trusted adult. Uncle Willy is Kyle's favorite re lative, but sometimes Uncle Willy's tickles bother Kyle. In this charming story that features a nonthreatening, much-loved adult and avoids controversial sexual issues, Kyle must find a way to understand his right to his own physical boundaries, and how to set those boundaries. This book is an excellent general education for all children aged 3-8, that is not related to sexual abuse and trauma. The new second edition includes a "Note to Parents" section written by clinical child psychologist who discusses the issue and suggests ways that parents can help their children establish and maintain healthy physical boundaries. ...Show more