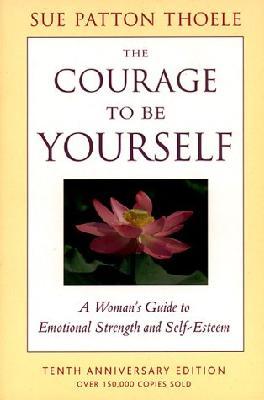 $43.00
NZD
Category: Self-Esteem/Confidence
This work aims to provide tools for growth beyond emotional dependence. These include: increasing awareness and the eventual overcoming of fears; setting boundaries; changing self-defeating patterns of behaviour,; communicating effectively; and becoming a friend to oneself.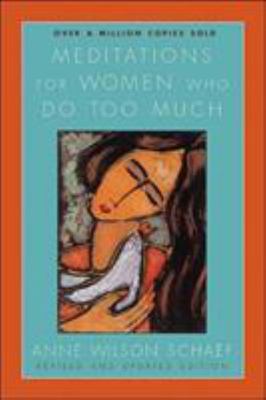 $26.00
NZD
Category: Self-Esteem/Confidence | Series: G - Reference, Information and Interdisciplinary Subjects Ser.
Step back from the overload - that overwhelming combination of work, chores, caring for children, and meeting everyone's needs but your own - and let the sage advice, warmhearted humor, encouraging reminders, and inspiring thoughts from women around the world help you discover a much-deserved calm amids t the whirlwind of your life. This revised and updated edition of the classic bestseller, with a new introduction by the author, is the perfect gift for yourself or all the workaholics, rushaholics, and careaholics in your life. Millions of women have found daily comfort and sustenance in Schaef's insightful meditations. <i>Meditations for Women Who Do Too Much</i> will make it possible for you to relax, refuel, and, most important, honor yourself and all that you do every day of the year. ...Show more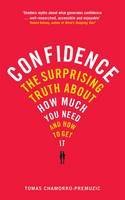 $35.00
NZD
Category: Self-Esteem/Confidence
We're told that the key to success in life and business is confidence: believe in yourself, and the world is your oyster. But building confidence can be a challenging task. And, as leading psychologist Tomas Chamorro-Premuzic argues in his first book for a general audience, confidence can actually get i n the way of achievement - self-esteem is nothing without the competence, the core skills, to back it up. Confidence is feeling capable. Competence is being capable. None of the figures whose success is put down to supreme self-belief - Barack Obama, Madonna, Muhammad Ali - could have achieved their goals without the hard-won skills (and years of training) behind the confidence mask. Successful people are confident because of their success, and not the other way around. On your way to the top, self-doubt will improve your ability to learn from your mistakes, be critical of your own weaknesses and master skills in problem areas. Whether you want to improve your social skills, get a promotion or that all-important first job, this game-changing exploration of how to build success, in the mould of Robert Cialdini's Influence, Susan Cain's Quiet and Steven Covey's The 7 Habits of Highly Effective People, will change the way you think about achievement. ...Show more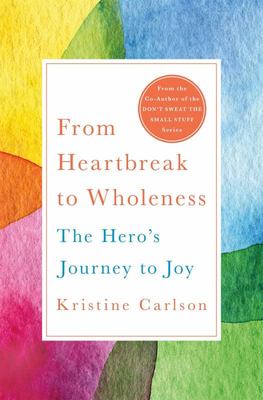 $43.00
NZD
Category: Grief & Loss
In 2006, after building the bestselling franchise Don't Sweat the Small Stuff with her husband Richard, Kristine Carlson faced a shattering loss--the sudden death of her beloved spouse. Woven together with the remarkable stories of others' loss and recovery, her deeply moving story reveals a clear proce ss of healing that is common to everyone and goes far beyond ordinary prescriptions for getting through hard times. In her new audiobook, From Heartbreak to Wholeness, Kristine offers a life-altering map for navigating the heroic journey from loss to joy--one that ultimately awakens readers to a deep love affair with life. Every day, people suffer heartbreaks of some kind--loss of a loved one, divorce, illness, loss of a job or home--and seek to understand why these losses and traumas have befallen them and how they'll make it through in one piece. For listeners who have endured loss of any kind, Kristine takes them by the hand, showing them how to traverse their own jagged edge of growth and emerge as the hero whole, happy, and empowered. Each chapter of From Heartbreak to Wholeness includes powerful exercises in self-inquiry and reflection, along with step-by-step guidance for writing one's own heroic story of healing. Journey with Kristine Carlson and learn how you can walk the path from heartbreak to wholeness. ...Show more
$38.00
NZD
Category: Self-Esteem/Confidence
You could lead the life you'd love, if only you lived the one you've been given! Are you really living or barely breathing? Do you feel sick, run-down, anxious, or low? In this book, John F. Demartini reveals the connection between health and state of mind. The old adage about making the most of what y ou've got forms the basis of 25 principles that will help you to live a healthy and fulfilling life. Through real-life examples, exercises, meditations, and affirmations, Demartini shows how you can use and develop your own inner resources, just by living in the present moment. - How to turn any stressful situation into an inspiring learning experience - Transform the negativity of your fears and problems into positive actions - Discover your goals and how to stick to them - Learn to love what you do - How to create more loving relationships. This book will be the source or inspiration you will come back to again and again. ...Show more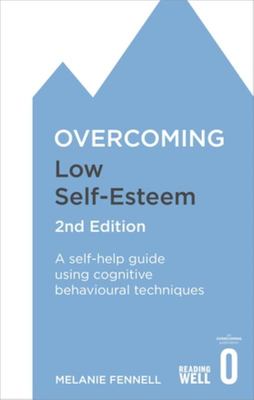 $30.00
NZD
Category: Self-Esteem/Confidence | Series: Overcoming Books
'A thoroughly enjoyable read, and [I] would recommend trainee therapists read it also, as it will increase your understanding of the treatment of low self-esteem.' BABCP Magazine Low self-esteem can make life difficult in all sorts of ways. It can make you anxious and unhappy, tormented by doubts and se lf-critical thoughts. It can get in the way of feeling at ease with other people and stop you from leading the life you want to lead. It makes it hard to value and appreciate yourself in the same way you would another person you care about. Melanie Fennell's acclaimed and bestselling self-help guide will help you to understand your low self-esteem and break out of the vicious circle of distress, unhelpful behaviour and self-destructive thinking. Using practical techniques from Cognitive Behavioural Therapy (CBT), this book will help you learn the art of self-acceptance and so transform your sense of yourself for the better. Specifically, you will learn: How low self-esteem develops and what keeps it going How to question your negative thoughts and the attitudes that underlie them How to identify your strengths and good qualities for a more balanced, kindly view of yourself Overcoming self-help guides use clinically proven techniques to treat long-standing and disabling conditions, both psychological and physical. Many guides in the Overcoming series are recommended by the Department of Health under the Books on Prescription scheme. ...Show more
$33.00
NZD
Category: Self-Esteem/Confidence
Learned Optimismshows us how to stop automatically assuming guilt, how to get out of the habit of seeing the direst possible implications in every setback, and how to be optimistic. With concrete examples, Dr Seligman documents the effects of optimism on the quality of life, provides tests to determine the degree of our negative and positive orientation, and offers a program of specific exercises to help break the habit of pessimism and learn the habit of optimism for both ourselves and our children. Learn how to- Recognize your "explanatory style" - what to say to yourself when you experience set-backs and how it influences your life. Boost your mood and your immune system with healthful thoughts. Help your children to practice the thought patterns that encourage optimism. Break the "I-give-up" habit with Dr. Seligman's ABC techniques. Change your interior dialogue and experience the astonishing positive results. ...Show more
$22.00
NZD
Category: For Girls
NO. 1 BESTSELLER! 'A book that every teenage girl needs to read ... and every grown woman will wish she had read' Fearne Cotton 'Bold. Brilliant. Bryony! This is the ultimate guide to growing up happy' Dr Max Pemberton I wanted to be a unicorn. I wanted to be a lawyer. I wanted to be an astronaut. B ut the thing I really wanted to be, more than anything else, was a little less like me. It was only recently that I realised not wanting to be me was at the heart of every dumb decision I ever made. And so now I am writing this book containing all the life lessons I wish someone had taught me. A book for the teenage girl in me. And for every teenage girl out there. Because the most powerful thing you can be when you grow up is yourself. ------- Frank and fearless, You Got This openly explores topics like self-respect, body image, masturbation and mental health, making it the perfect companion for young women. ...Show more
It's OK to be You
by Suzanne Maher 1st (Editor); Barbara Maher 1st (Designed by)
$15.00
NZD
Category: Gifts
Life can be confusing, and it's not always easy to know what to do. But this little book provides you with insight into believing in yourself, and lovingly assures that we are all individuals and that it really is OK to be YOU.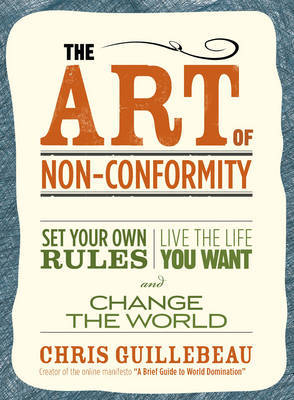 $32.00
NZD
Category: Self-Esteem/Confidence
If you've ever thought, "There must be more to life than this," "The Art of Non-Conformity" is for you. Based on Chris Guillebeau's popular online manifesto "A Brief Guide to World Domination," "The Art of Non-Conformity" defies common assumptions about life and work while arming you with the tools to l ive differently. You'll discover how to live on your own terms by exploring creative self-employment, radical goal-setting, contrarian travel, and embracing life as a constant adventure. Inspired and guided by Chris's own story and those of others who have pursued unconventional lives, you can devise your own plan for world domination-and make the world a better place at the same time. ...Show more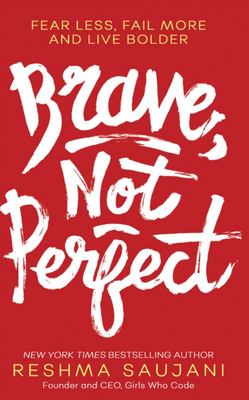 $30.00
NZD
Category: Self-Esteem/Confidence
The messages are implicit and explicit, buried and inescapable – from childhood through adulthood, girls and women are pushed to seek perfection. In their grades, activities, career choices, appearance and demeanour, women strive to have it all, and to do it all perfectly, while smiling, preferably in h eels. Everything from this past election cycle to Beyoncé's feminist anthem speaks to this problem: women are expected to be "flawless." Reshma Saujani was no different. She worked her way to top grades, stellar schools and blue chip firms only to realize that the path to perfect was making her miserable. So, she did something brave and risky. She quit her job and became the first Indian-American woman to run for Congress. Fortunately, she failed epically. It was that failure that set Reshma on a journey filled with setbacks, but ultimately, immense rewards. In 2012, she founded the non-profit Girls Who Code, with the goal of teaching 1 million girls to code by 2020 and closing the gender gap in technology. While working closely with young girls and meeting inspiring women through her widening network, she came to understand that there is a fundamental difference between how our culture socialises girls and boys. Namely, boys are taught to be brave – to take risks, speak up, play rough and fall down trying – while girls learn that the road to achievement is paved with diligence and caution. Some may argue that inherent biological traits encode this difference, but the truth is that the directive comes from the outside in. In 2016, Reshma's TED talk "Teach girls bravery, not perfection" struck a chord around the world, with over 3 million views. Her book, BRAVE, NOT PERFECT, will be a manifesto that enables women to see the roots of this problem and rewire themselves – and future generations of women – for bravery. ...Show more
Mastery
by Robert Greene
$37.00
NZD
Category: Work/Career/Management | Series: The\Robert Greene Collection
From the bestselling author of The 48 Laws of Power and The Laws of Human Nature, a vital work revealing that the secret to mastery is already within you. Each one of us has within us the potential to be a Master. Learn the secrets of the field you have chosen, submit to a rigorous apprenticeship, abso rb the hidden knowledge possessed by those with years of experience, surge past competitors to surpass them in brilliance, and explode established patterns from within. Study the behaviors of Albert Einstein, Charles Darwin, Leonardo da Vinci and the nine contemporary Masters interviewed for this book.  The bestseller author of The 48 Laws of Power, The Art of Seduction, and The 33 Strategies of War, Robert Greene has spent a lifetime studying the laws of power. Now, he shares the secret path to greatness. With this seminal text as a guide, readers will learn how to unlock the passion within and become masters. ...Show more