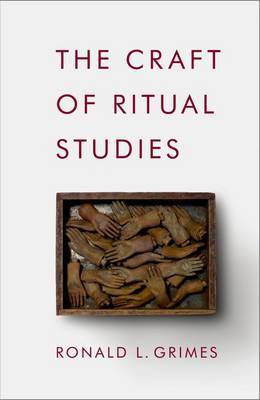 The Craft of Ritual Studies
by Ronald L. Grimes (Director of Ritual Studies International and Professor Emeritus of Religion and Culture, Wilfrid Laurier University)
$57.00
NZD
Category: Ceremonies/Celebrants | Series: Oxford Ritual Studies
In religious studies, theory and method research has long been embroiled in a polarized debate over scientific versus theological perspectives. Ronald L. Grimes shows that this debate has stagnated, due in part to a manner of theorizing too far removed from the study of actual religious practices. A wo rthwhile theory, according to Grimes, must be practice-oriented, and practices are most effectively studied by field research methods. The Craft of Ritual Studies melds together a systematic theory and method capable of underwriting the cross-cultural, interdisciplinary study of ritual enactments. Grimes first exposes the limitations that disable many theories of ritual-for example, defining ritual as essentially religious, assuming that ritual's only function is to generate group solidarity, or treating ritual as a mirror of the status quo. He proposes strategies and offers guidelines for conducting field research on the public performance of rites, providing a guide for fieldwork on complex ritual enactments, particularly those characterized by social conflict or cultural creativity. The volume also provides a section on case study, focusing on a single complex event: the Santa Fe Fiesta, a New Mexico celebration marked by protracted ethnic conflict and ongoing dramatic creativity. Grimes explains how rites interact creatively and critically with their social surroundings, developing such themes as the relation of ritual to media, theater, and film, the dynamics of ritual creativity, the negotiation of ritual criticism, and the impact of ritual on cultural and physical environments. This important and influential book will be the capstone work of Grimes's three decades of leadership in the field of ritual studies. It is accompanied by twenty online appendices illustrating key aspects of ritual study. ...Show more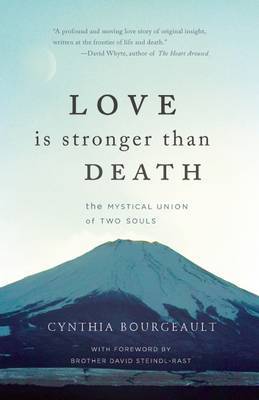 $36.00
NZD
Category: Religion
-Ablaze with passion for the one essential task of the monk: total inner transformation-. --Brother David Stendl-Rast-Libraries offering titles on mysticism, inner transformation, or dealing with grief will find this a unique and welcome addition.---Library JournalThis powerful book, written by an Episc opal priest, tells of her intense relationship with Brother Raphael Robin, a seventy-year-old Trappist monk and hermit. Both believed that a relationship can continue beyond this life, and here Cynthia Bourgeault describes her search for that connection before and after Robin's death. Bourgeault's previous books include The Wisdom Jesus and Centering Prayer and Inner Awakening. ...Show more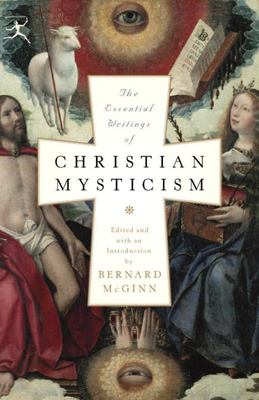 $45.00
NZD
Category: Religion
This clear and comprehensive anthology, culled from the vast corpus of Christian mystical literature by the renowned theologian and historian Bernard McGinn, presents nearly one hundred selections, from the writings of Origen of Alexandria in the third century to the work of twentieth-century mystics su ch as Thomas Merton. Uniquely organized by subject rather than by author, "The Essential Writings of Christian Mysticism "explores how human life is transformed through the search for direct contact with God. Part one examines the preparation for encountering God through biblical interpretation and prayer; the second part focuses on the mystics' actual encounters with God; and part three addresses the implications of the mystical life, showing how mystics have been received over time, and how they practice their faith through private contemplation and public actions. In addition to his illuminating Introduction, Bernard McGinn provides accessible headnotes for each section, as well as numerous biographical sketches and a selected bibliography. Praise for "The Essential Writings of Christian Mysticism ""No one is better equipped than Bernard McGinn to provide a thorough and balanced guide to this vast literature....This is an anthology which deserves to be read not only by those who study Christian history and theology, but by believers who long to deepen their own lives of prayer and service." -- "Anglican Theological Review" "Bernard McGinn, a preeminent historian and interpreter of the Christian mystical tradition, has edited this fine collection of mystical writings, organizing them thematically....McGinn offers helpful introductions to each thematic section, author and entry, as well as a brief critical bibliography on mysticism. Published in the Modern Library Classic series, this is a great value." - "Christian Century""No-one is better equipped than Professor McGinn to provide a thorough and balanced guide to this vast literature. A first-class selection, by a first-class scholar." -- Rowan Williams, Archbishop of Canterbury "This accessible anthology by the scholarly world's leading historian of the Western Christian mystical tradition easily outstrips all others in its comprehensiveness, the aptness of its selection of texts, and in the intelligent manner of its organization." -- Denys Turner, Horace Tracy Pitkin Professor of Historical Theology, Yale Divinity School "An immensely rich anthology, assembled and introduced by our foremost student of mysticism. Both the scholar and the disciple will find God's plenty here." -- Barbara Newman, Professor of English, Religion, and Classics, John Evans Professor of Latin, Northwestern University "An unusually clear and insightful exposition of major texts selected by one of the greatest scholars in the field of Christian mysticism, based on his vast erudition and uniquely sensitive interpretation. Like his other books, this one too is destined to become a classic." -- Professor Moshe Idel, Hebrew University, Jerusalem ...Show more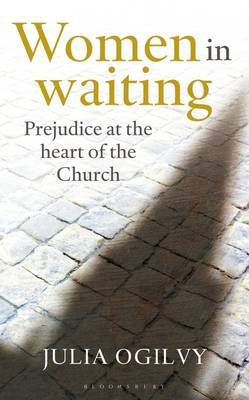 $40.00
NZD
Category: Religion
The treatment of women in the Christian churches is nothing short of scandalous. It was not always thus. In the New Testament and the Early Church women played a full part in Church life, often in positions of high office. As the Church of England has once again, by a wafer thin margin, refused to admit women bishops, Julia Ogilvy has interviewed twelve of the most notable Christian women of our time. Discussing their ambitions, their disappointments and often the rage and hurt they have experience at the hands of a patriarchal and often misogynistic organisation are: Revd Lucy Winkett, Revd Rose Hudson-Wilkin, Sheila Watson, Vivienne Faull, Jane Williams, Dr Elaine Storkey, Professor Sarah Coakley, Baroness Helena Kennedy QC, Dr Alison Elliot, Revd Tamsin Merchant, Dr Katherine Jefferts Schori, and Rt Revd Chilton Knudsen. Exploring the history and theology of the treatment of women in the church, as well as analysing the situation today, this is above all a book of hope. ...Show more
$29.00
NZD
Category: Religion
But it isn't an argument that Christianity is true - because how could anyone know that (or indeed its opposite)? It's an argument that Christianity is recognisable, drawing on the deep and deeply ordinary vocabulary of human feeling, satisfying those who believe in it by offering a ruthlessly realistic account of the bits of our lives advertising agencies prefer to ignore. It's a book for believers who are fed up with being patronised, for non-believers curious about how faith can possibly work in the twenty-first century, and for anyone who feels there is something indefinably wrong, literalistic, anti-imaginative and intolerant about the way the atheist case is now being made. Fresh, provoking and unhampered by niceness, this is the long-awaited riposte to the smug emissaries of New Atheism. ...Show more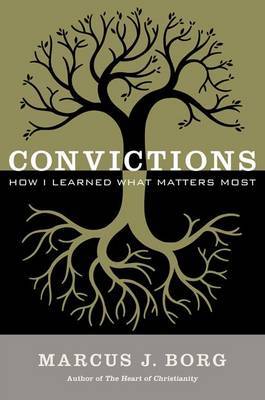 $55.00
NZD
Category: Religion
Marcus J. Borg, preeminent theologian and Bible scholar, refects on his life and how he developed his most bedrock convictions and why they matter. the result is a manifesto for all progressive Christians who seek the best path for following Jesus today. With each chapter embodying a distinct conviction , Borg writes provocatively and compellingly on the beliefs that can deeply ground us and guide us: God Is Real and a MysterySalvation Is More About This Life Than an AfterlifeThe Bible Can Be True Without Being Literally TrueJesus's Death on the Cross Matters--But Not Because He Paid for Our SinsGod Is Passionate About Justice and the PoorTo Love God Is to Love Like GodRich in wisdom and insight, Convictions is sure to, become a classic of contemporary Christianity. ...Show more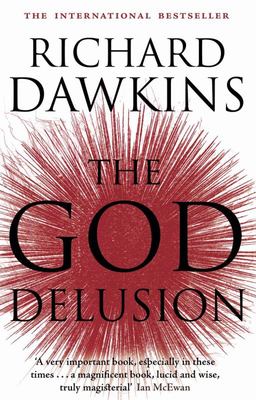 $30.00
NZD
Category: Religion
"The God Delusion" caused a sensation when it was published in 2006. Within weeks it became the most hotly debated topic, with Dawkins himself branded as either saint or sinner for presenting his hard-hitting, impassioned rebuttal of religion of all types. His argument could hardly be more topical. Whil e Europe is becoming increasingly secularized, the rise of religious fundamentalism, whether in the Middle East or Middle America, is dramatically and dangerously dividing opinion around the world. In America, and elsewhere, a vigorous dispute between 'intelligent design' and Darwinism is seriously undermining and restricting the teaching of science. In many countries religious dogma from medieval times still serves to abuse basic human rights such as women's and gay rights. And all from a belief in a God whose existence lacks evidence of any kind. Dawkins attacks God in all his forms. He eviscerates the major arguments for religion and demonstrates the supreme improbability of a supreme being. He shows how religion fuels war, foments bigotry and abuses children. "The God Delusion" is a brilliantly argued, fascinating polemic that will be required reading for anyone interested in this most emotional and important subject. ...Show more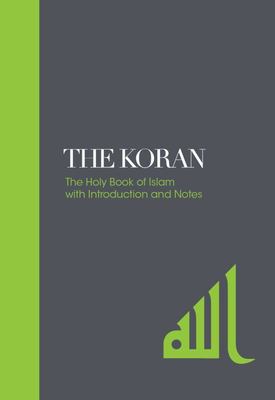 $20.00
NZD
Category: Religion
A wonderful translation of the most important Muslim text, The Koran, The Holy Bible of Islam, which was revealed to the Prophet Muhammad.   The Koran, literally meaning 'The Recitation' it is the central religious text for Muslims. Muslims believe the Koran was verbally revealed by God to the Prophet Muhammad in Arabic through the angel Gabriel over a period of approximately 23 years Muslims regard koranic revelations as the sacred word of God, intended to correct any errors in previous holy books such as the Old and New Testaments.   The Koran is accepted as the foundation of Islamic law, religion, culture and politics. Some Koranic fragments have been dated as far back as the eighth, and possibly even the seventh, century. The oldest existing copy of the full text is from the ninth century. Although early variants of the Koran are known to have existed, Muslims believe that the text we have today was established shortly after the death of the Prophet by the Caliph Uthman. This superb translation by E.H.Palmer brings an appealing clarity to this ancient and revered text. ...Show more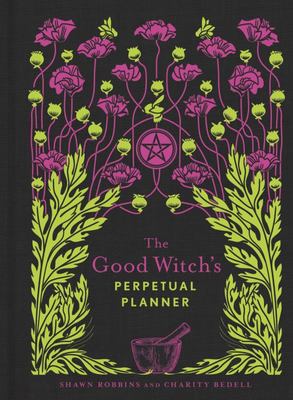 $25.00
NZD
Category: Religion | Series: The\Modern-Day Witch Ser.
From the bestselling authors of The Good Witch's Guide comes this essential, magick-filled planner for all witches and Wiccans. This 12-month perpetual planner for good witches provides a place to plan and track everything from daily tasks and key rituals to the sacred holidays and solstices on the Wh eel of the Year. It's chock-full of notes on holistic Wiccan magickal tips, spells, lore, and recipes distilled from the popular The Good Witch's Guide by Shawn Robbins and Charity Bedell. And because it is perpetual you can jump in at any time of the year. ...Show more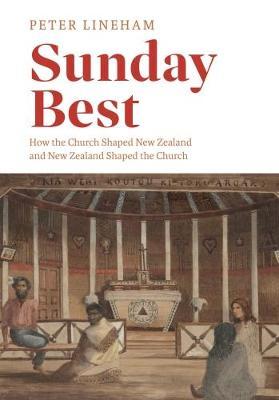 $55.00
NZD
Category: NZ History/Society
The early arrival of the missionaries in Aotearoa set the scene for a new 'moral colony' that would be founded on religious precepts and modern Christian beliefs. It did not take long for a combination of circumstances to confound the aspirations of the Church Missionary Society, the Church in Rome and all those who followed. Historian Peter Lineham examines Christianity in New Zealand through the lens of cultural development, and asks: If the various denominations and faiths set out to shape New Zealand, how did the very fluid fact of New Zealand change those faiths? From the Presbyterian south to the enclaves of Catholicism, who shaped whom? And what is the legacy of that influence? Why do we have afternoon tea? And what were debutante balls? Religion had a hand in the societal habits and milestones we all take for granted. ...Show more
$47.00
NZD
Category: Religion | Series: New Age Ser.
This is an instruction manual for owning and operating the inner gears that run the machinery of our lives. Anodea Judith shows how chakras can be used to improve personal power, psychic and healing powers, love and understanding.'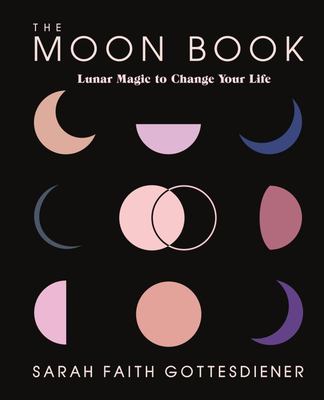 $65.00
NZD
Category: Religion
A guide to conscious living through the moon and her phases, incorporating wellness rituals, spellwork, and witchcraft for the modern seeker. We all know the moon. We all have a relationship with it. The earliest people obeyed her orbit, timed their months and holidays and celebrations and agriculture to the moon; the echoes of that system are still visible today, though the connection to the moon is often forgotten. Sarah Faith Gottesdiener is the leader of a movement to remind us of that lineage, guiding our rhythms and our sleep, our energy and our emotions, reminding us of our humanity and our magic. In her self-published Many Moons Workbooks and Lunar Journals, as well as her sold-out classes, she has guided over 50,000 readers to a deeper relationship with the moon, and through it, with themselves. This evergreen book will be an informative and comprehensive guide to lunar living, incorporating radical, self-empowering, and magical tools and resources for the beginner and experienced lunar-follower alike. Depending on where we are in our lives, depending on what we are feeling or what is happening around us, the moon allows us a space to invite ritual into our daily lives. The Moon Book will provide a framework on how to utilize the entire lunar cycle holistically, while offering ways for the reader to develop a personal relationship with their own cycles--energetic, personal, and emotional--through the lens of the moon's phases. ...Show more