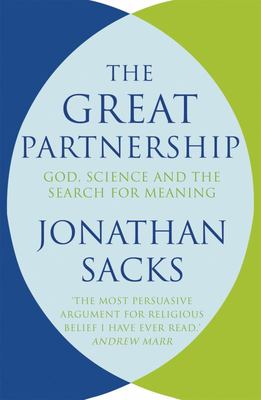 $30.00
NZD
Category: Religion
Writing with his usual grace and fluency, Jonathan Sacks moves beyond the tired arguments of militant atheists such as Dawkins and Hitchens, to explore how religion has always played a valuable part in human culture and far from being dismissed as redundant, must be allowed to temper and develop scienti fic understanding in order for us to be fully human. Ranging around the world to draw comparisons from different cultures, and delving deep into the history of language and of western civilisation, Jonathan Sacks shows how the predominance of science-oriented thinking is embedded deeply even in our religious understanding, and calls on us to recognise the centrality of relationship to true religion, and thus to see how this core value of relationship is essential if we are to avoid the natural tendency for science to rule our lives rather than fulfilling its promise to set us free. ...Show more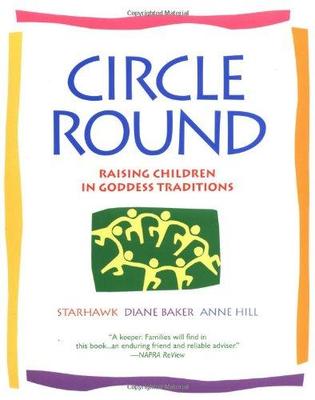 $49.00
NZD
Category: Religion
In our rushed, stressed society, it's sometimes difficult to spend meaningful time as a family. Now Starhawk, Diane Baker, and Anne Hill offer new ways to foster a sense of togetherness through celebrations that honor the sacredness of life and our Mother Earth. Goddess tradition embraces the wheel of l ife, the never-ending cycle of birth, growth, love, fulfillment, and death. Each turn of the wheel is presented here, in eight holidays spanning the changing seasons, in rites of passage for life transitions, and in the elements of fire, air, water, earth, and spirit. Circle Round is rich with songs, rituals, craft and cooking projects, and read-aloud stories, as well as suggestions for how you can create your own unique family traditions. Here are just some of the ways to make each event in the cycle of life more special: Mark Summer Solstice by making sweet-smelling herb pillows for good dreams. Send a teenager off to college with the Leaving Behind and Carrying With rituals. Comfort an injured child with the Tree of Life meditation. Commemorate a loved one by planting or donating a tree As a one-of-a-kind resource for people of many faiths and beliefs, Circle Round will be a beloved companion in your home for years to come. ...Show more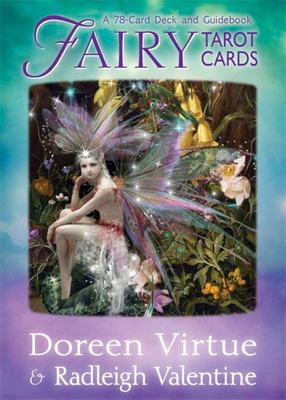 $35.00
NZD
Category: Affirmation & Playing Cards
The fairies are magical Earth Angels who help you fulfill your earthly needs. Combined with tarot - a time-honoured system to get detailed accurate answers to life questions - they bring you the best of both worlds! In the Fairy Tarot Cards, Doreen Virtue and Radleigh Valentine (the bestselling authors of Angel Tarot Cards) focus upon manifestation of the supply and support you need to move forward with your life purpose, make healthful changes, adjust your priorities, provide for your family and bring healing to the planet. The practical wisdom of the fairies, inscribed on each of the 78 cards and explained in the accompanying guidebook, will help you put your life on the fast track of Divine magic! ...Show more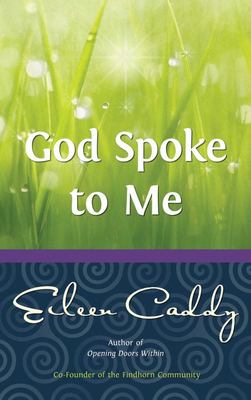 $28.00
NZD
Category: Religion
God's still small voice "There is great joy in doing something on the spur of the moment. When you do this, you find true freedom of the Spirit. You will find a new joy and freedom, which I long for all My children to have. "Life is so simple. Keep it so. Let nothing weigh you down or depress you. All is very well. Live fully in the now. "Take no thought for the morrow. Enjoy to the full what is happening now. Keep your consciousness raised, your mind stayed on Me. See My perfection working in you and through you, all your needs have been met, for all I have is yours. "Let the words and the thoughts you have heard so many times become a part of your whole being, so that they are vibrating words which manifest in form and become reality." The messages in this book ask us to have total faith in the process of living -- to trust God, the universe, spirit, love, or whatever we choose to call the divine source. They affirm that there is an inherent wisdom and intelligence in everything, which can be contacted by turning within. Each one of us can do this and find God's still small voice for ourselves. Eileen Caddy (1917-2006) is known worldwide as one of the three founders of the Findhorn Foundation in Scotland. The books that have flowed from her inspiration have drawn multitudes to the Findhorn community. In her own person, Eileen Caddy, divinely ordinary as she described herself, has pushed the limits of the ordinary person's experience to the very borders of the kingdom of God. ...Show more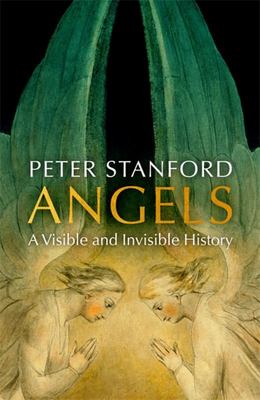 $55.00
NZD
Category: Religion
'In a 2016 poll, one in 10 Britons claimed to have experienced the presence of an angel, while one in three remain convinced that they have a guardian angel. These are huge numbers and mean that, on some counts, angels are doing better than God.' In the secular, sceptical, post-Christian world of the W est, continuing faith in angels is both anomaly and comfort. But what exactly are angels, and why have so many in different times and contexts around the globe believed in them? What is their history and role in the great faiths and beyond their walls? Are angels something real, a manifestation of divine concern? Or part of the poetry of religion? And can they continue to illuminate a deeper truth about human existence and the cosmos? These are not new questions. They have been asked over millennia, right up to the present day, as writer, journalist and broadcaster Peter Stanford explores in Angels, his latest investigation into the history, theology and cultural significance of religious ideas. 'There is no better navigator through the space in which art, culture and spirituality meet than Peter Stanford' Cole Moreton, Independent on Sunday ...Show more
$30.00
NZD
Category: History
The King James Bible has often been called the Book of Books both in itself and in what it stands for. Since its publication in 1611 it has been the best selling book in the world, and many believe, had the greatest impact. The King James Bible has spread the Protestant faith. It has also been the great est influence on the enrichment of the English language and its literature. It has been the Bible of wars from the British Civil War in the seventeenth century to the American Civil War two centuries later and it has been carried into battle in innumerable conflicts since then. Its influence on social movements - particularly involving women in the nineteenth and twentieth centuries - and politics was profound. It was crucial to the growth of democracy. It was integral to the abolition of slavery and it defined attitudes to modern science, education and sex. As The Adventure of English explored the history of our language, so The Book of Books reveals the extraordinary and still-felt impact of a work created 400 years ago. ...Show more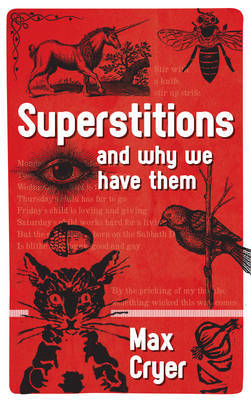 $25.00
NZD
Category: Religion
Some people casually say 'touch wood' when they speak of something they hope will happen. Others won't allow peacock feathers into the house. And almost anyone who finds a four-leafed clover will treasure it and keep it. Why? Some superstitions are so ancient and have been practised for so long that the y have come to be regarded as just harmless and widely observed 'customs', without people realising they are basically superstitions. For instance, many people wouldn't bother tossing spilled salt over their left shoulder or avoid walking under a ladder. But they happily continue to wear a wedding ring and blow out candles on a birthday cake. They don't know why - 'it's just a custom'. But both are actually superstitions. In a book full of surprises and revelations, Max Cryer explains the origins of many of the things we commonly say and observe and why we continue to include them in our lives: kissing under the mistletoe, the unlucky number thirteen, the significance of the bridal bouquet, saying 'bless you' after sneezing, the hanging of a horseshoe, 'the Scottish play', the danger in opals, the Leap Year proposal ...so many aspects of our lives are coloured by superstition. Now you can discover the reasons for them in a book that is both witty and informative. Superstitions will provide many 'Eureka' moments and settle many family disputes. ...Show more
$48.00
NZD
Category: Religion
Discover the world's greatest myths and legends - from Greek mythology to Norse mythology - in this comprehensive guide. What did Japanese mythology say about the beginning of the Universe? How did Oedipus become the classic tragic hero in Greek mythology? Who brought about the origin of death in Maori mythology? Combining vivid retellings of famous legends with over 1,000 illustrations of characters, famous artworks, and artefacts, Myths and Legendsmakes it easier than ever before to understand the stories that are central to every culture. Delve into the well-known tales of the ancient Greeks, which hold the key to such phrases as "Achilles' heel", to the lesser-known but richly colourful myths of Africa and the Americas. Explore global ideas such as fate and fortune, and the Underworld, and find out about the key characters - heroes, tricksters, gods - that make up each myth system. Filled with the cultural and religious meanings behind each legend, and the influence they have had both in their own time and in today's world, this book is a must-have for all mythology enthusiasts. ...Show more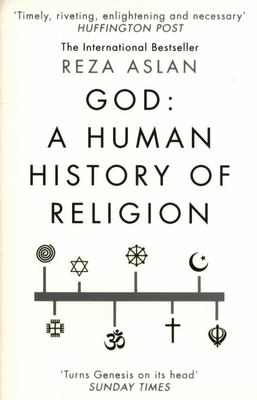 $28.00
NZD
Category: Religion
THE NEW YORK TIMESBESTSELLER InGod, Reza Aslan sheds new light on mankind's relationship with the divine and challenges our perspective on faith and the birth of religion. From the origins of spiritual thought to the concept of an active, engaged, divine presence that underlies all creation, Aslan exa mines how the idea of god arose in human evolution, was gradually personalized, endowed with human traits and emotions, and eventually transformed into a single Divine Personality- the God known today by such names as Yahweh, Father, and Allah. Bold, wide-ranging and provocative, God challenges everything we thought we knew about the origins of religious belief, and with it our relationship with life and death, with the natural and spiritual worlds, and our understanding of the very essence of human existence. ...Show more
$30.00
NZD
Category: Religion
When Neale Donald Walsch was experiencing a low point in his life, he decided to write a letter to God. What he did not expect was a response and the result was Conversations with God Book 1.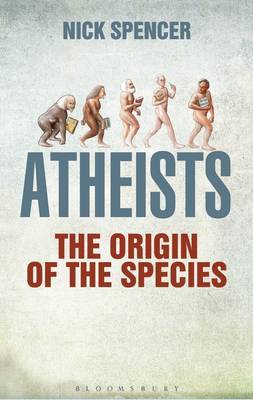 $40.00
NZD
Category: Religion
No Marketing Blurb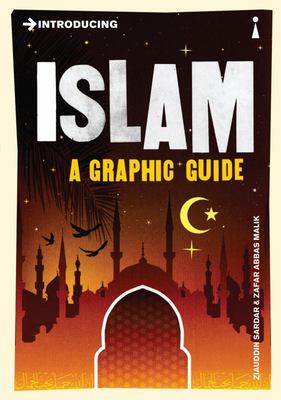 $16.00
NZD
Category: Religion | Series: Introducing... S.
Islamic culture has produced some of the finest achievements of humanity. "Introducing Islam" is a fascinating look into a sometimes misunderstood faith.